| | | |
| --- | --- | --- |
| Film review: The King of Devil's Island | | |
Written by Ivan Radford
Tuesday, 26 June 2012 10:24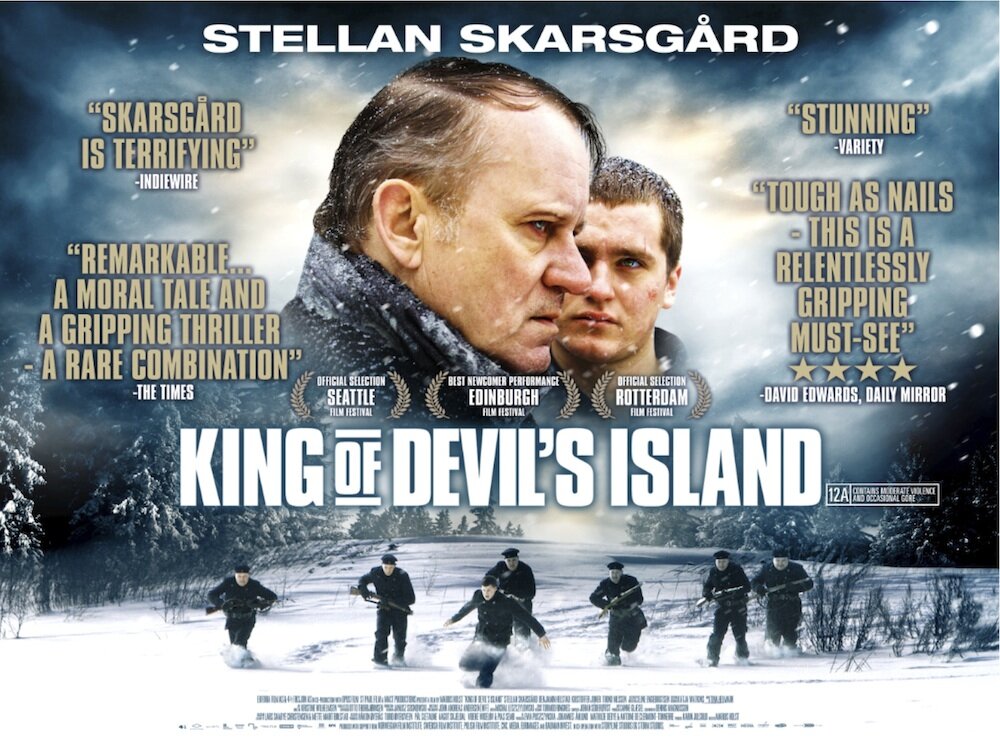 Director: Marius Holst
Cast: Stellan Skarsgård, Benjamin Helstad, Kristoffer Joner
Certificate: 15
Trailer
Back in 1977, the BBC banned Roy Minton's play Scum from ever being shown because of the brutality and violence portrayed in a British borstal. But imagine if it were based on actual events. The King of Devil's Island, a kidney-punching drama from Norway, is. And that gives its story about the 1915 riot in one youth prison a horrible, chilling impact.
Read more...
| | | |
| --- | --- | --- |
| Film review: The Fairy (La fée) | | |
Written by Ivan Radford
Monday, 25 June 2012 08:20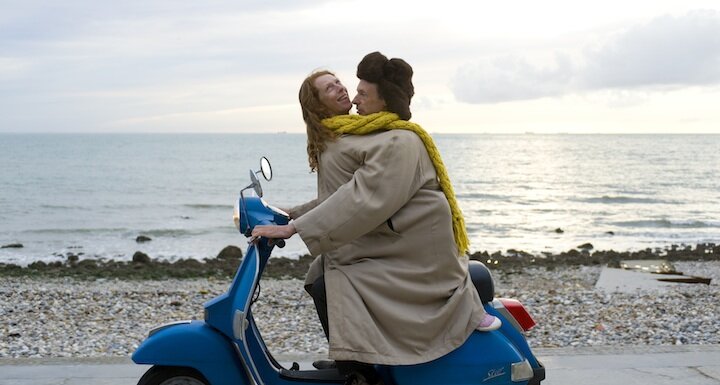 Director: Dominique Abel, Fiona Gordon, Bruno Romy
Cast: Dominique Abel, Fiona Gordon
Certificate: 15
Trailer
"My name is Fiona. I'm a fairy."
What do you say to that? If you're Dom (Abel), not a lot. A down-to-earth hotel receptionist, his idea of a good time is eating a ham sandwich. So when Fiona (Gordon) turns up in the lobby and says he has three wishes, he doesn't dream of much: just a moped. And free gasoline for life. He can't think of a third one.
She swiftly reappears with his bike and fuel – along with a shiny pair of shoes. And a brand new dress. Ta da! It must be magic. The fact that she's followed everywhere by the police is just a coincidence. Probably.
Read more...
| | | |
| --- | --- | --- |
| *STUNNING ANIMATION ALERT* Seeking Refuge (BBC 2) | | |
Written by Ivan Radford
Saturday, 23 June 2012 12:48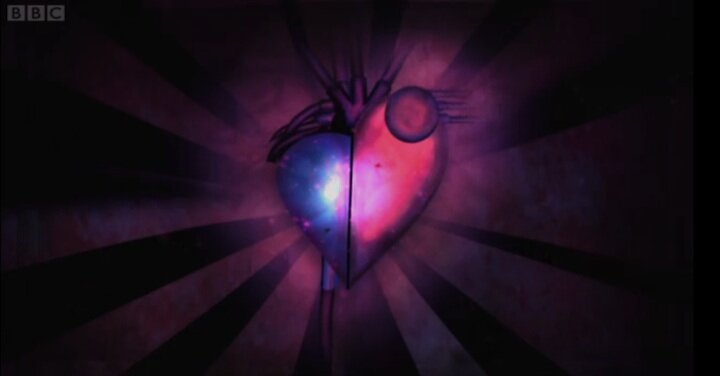 "I always had something special to show them. Pictures of my family, my mum and dad, me, Spider-Man…because I like Spider-Man..." 
There's some really quite stunning animation on BBC 2 at the moment in the series Seeking Refuge. It's a string of short films animating real-life stories of young people who have sought asylum in the UK. 
It's part of an educational series, which means it's dumped at God-knows-what-o'clock in the morning, but if you have a spare 20 minutes, the first episode is on iPlayer over here. It's worth a watch. There's no sign of a second episode yet, but let me know what you think - I'd be especially interested to hear how any Key Stage 2/Key Stage 3 students (its target audience) react to it. 
Apparently, it was broadcast to coincide with Refugee Week, a UK-wide event that goes on until tomorrow - which just goes to show that a pretty picture can go a long way. Look, ma! I'm raising awareness! 
Take a bow, animation directors Salvador Maldonado, Tom Senior, Jonathan Topf, Karl Hammond, producer/director/editor Andy Glynne and your team of talented people.  
| | | |
| --- | --- | --- |
| Why you should see The Last Projectionist in UK cinemas this weekend | | |
Written by Ivan Radford
Friday, 22 June 2012 13:59

Stand in a multiplex on a busy Friday night and listen carefully. Every now and then an alarm goes off. It's not a fire alarm; it's too quiet. It's the sound of screens warning the projectionist that something needs to be sorted. In the cinema I used to work in, it bleeped a lot.
But these days, there are fewer projectionists around to answer that call. As cinemas go digital and cut down running costs, they fire half the projectionists and operate the thing from the manager's office instead. Play, pause, on, off. That's pretty much all the skill it requires. As of January this year, 63% of the world's cinema screens are now digital.
Things still go wrong, though. We've all seen films displayed in the wrong aspect ratio. Some of us have been treated to 3D movies (incorrectly calibrated) that go green, pink and wibbly. Wibbly's a technical term. Once, because of problems with a digital projector, I had to sit through the opening 20 minutes of The Last Airbender TWICE. NO ONE should have to suffer that. 
A day in the life of a projectionist
The projectionists that are lucky enough to still be in employment are busy running technical errands around the building, changing lightbulbs, etc. In a 15-screen multiplex spanning three floors, that's a lot of lightbulbs. So when something does go wrong, even if it only requires a touch of a button, there's often no one there to sort it out. Have you ever left a screen to tell a member of staff something's wrong with the projection? It takes 10 minutes to get the projectionist to the projector in the first place.
Don't get me wrong. I'm a pro-digital guy - as you know, if you read this thing in the Guardian, this bit at Little White Lies, or my general ramblings on the subject - but even if you don't romanticise the sexiness of celluloid, it's sad to be losing a trained profession that makes sure cinemas run smoothly. I spent many months pushing for an article to be published exposing the firing of projectionists and threats of union strikes, but to no avail.
That's why The Last Projectionist is such an interesting documentary to me. Directed by Tom Lawes, it charts the history of Birmingham's The Electric (the oldest working cinema in the UK - and one of my favourite places to watch a film) and shows the rise of digital projection in the face of 35mm. 
Ironically, the film wouldn't have been possible without digital. Indeed, thanks to the lower production and distribution costs, it's great to see Lawes' film get a theatrical run across the UK after impressing us last year at the Cambridge Film Festival - the documentary is an absolute must for all cinephiles.
Read on for a list of cinemas where The Last Projectionist is showing in the UK and when. If you still need convincing, here's our original The Last Projectionist review - and our interview with director Tom Lawes.
Read more...
| | | |
| --- | --- | --- |
| Film review: Where Do We Go Now? | | |
Written by Ivan Radford
Thursday, 21 June 2012 17:13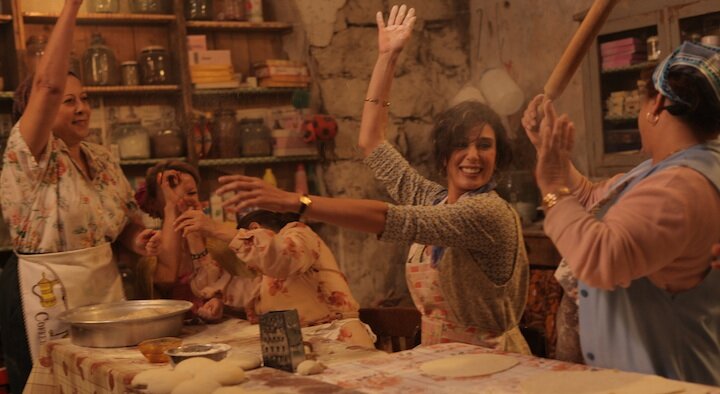 Director: Nadine Labaki
Cast: Calude Baz Moussawbaa, Nadine Labaki, Leyla Hakim, Yvonne Maalouf, Julien Farhat
Certificate: TBC
Trailer
It doesn't happen straight away. There's shuffling, twitching, the odd fidget or two as Nadine Labaki's follow-up to Caramel gets into gear. Following a group of well-meaning teens around their remote Middle East village, we watch them set up their one television outside the main town - the only place it can get a signal.
But when the townspeople finally sit down to enjoy this connection to the outside world, it only brings them bad news: riots and clashes between Christian and Muslims, the one thing their bipartisan community, under an uneasy truce, doesn't need.
Quick as a flash, bereaved mothers and smart sisters jump up and start quarrelling over petty nothings, screaming to down out the noise of the TV. The men go home, mostly clueless, convinced their womenfolk are crazy.
And that's when it happens. You smile. Then you start to titter. And that gentle streak of humour keeps on building – by the end of Labaki's low-key comedy (featuring the best title reveal I've seen since Batman Begins), you'll be chuckling away at the quaint silliness of it all. Not bad for a film about religious conflict.
Read more...
| | | |
| --- | --- | --- |
| 5 things Woody Allen: A Documentary taught me that I was afraid to ask | | |
Written by Ivan Radford
Wednesday, 20 June 2012 18:57
After days of waiting, my inner Woody Allen obsessive finally made it to the cinema to see Woody Allen: A Documentary. Let's be clear: it's not an incisive, hard-hitting exploration of one neurotic genius' inner workings. The Soon-Yi Preven situation? Yeah, no one really talks about that.
Yes, Soon-Yi appears in the background in some footage from You Will Meet a Tall Dark Stranger at Cannes Film Festival, but does she talk? No. Diane Keaton and Mariel Hemingway pop up to comment, but does Mia Farrow have anything to say? Not a jot. A tweet by her son on Father's Day had more to say about the whole mess than the documentary:

But as a comprehensive overview of one man's career, Robert Weide's is an entertaining and, in places, fascinating piece. It borders on hagiography (Hemingway briefly mentions "the clunkers") and the structure is a little wayward, but it contains enough factual gems to please devoted Woody fans - even the obsessives who thought they knew everything.
Here are 5 things Woody Allen: A Documentary taught me about him that I was afraid to ask:
Read more...
| | | |
| --- | --- | --- |
| Breaking Dawn: Part 2 UK trailer (or, Michael Sheen should dress like this in every movie) | | |
Written by Ivan Radford
Wednesday, 20 June 2012 18:46
You know what? The Breaking Dawn: Part 2 UK trailer looks quite exciting.
Is it because Kristen Stewart finally gets to strut her vampire stuff? Is it because Taylor Lautner and scary-monster-child Renesmee are barely in it? Is it because it makes the finale of Stephenie Meyer's franchise look like an epic punch-up? Or is it because Michael Sheen looks like an undead member of Sergeant Pepper's Lonely Hearts Club Band?

My money's on the latter. Read on for the full UK trailer for Breaking Dawn: Part 2.
Read more...
| | | |
| --- | --- | --- |
| New The Master trailer leaves me hopelessly inquisitive | | |
Written by Ivan Radford
Wednesday, 20 June 2012 10:18
"I am a writer, a doctor, a nuclear physicist, a theoretical philosopher. But above all, I am a man, a hopelessly inquisitive man. Just like you."
That's how Phillip Seymour Hoffman describes himself in The Master's new trailer. And Joaquin Phoenix laps it up. Between the pulsating Jonny Greenwood score and Hoffman's Hubbard-like voice rattling through his brain, Paul Thomas Anderson's scientology-esque film is honestly shaping up to be one of the most intriguing films of the year. And not just because of Phillip Seymour Hoffman's moustache.
Here's the full video - or head this way for The Master's first trailer.
The Master is out in the US in October. It sure as hell better be at the London Film Festival.
| | | |
| --- | --- | --- |
| Film review: The Five-Year Engagement | | |
Written by Ivan Radford
Tuesday, 19 June 2012 11:12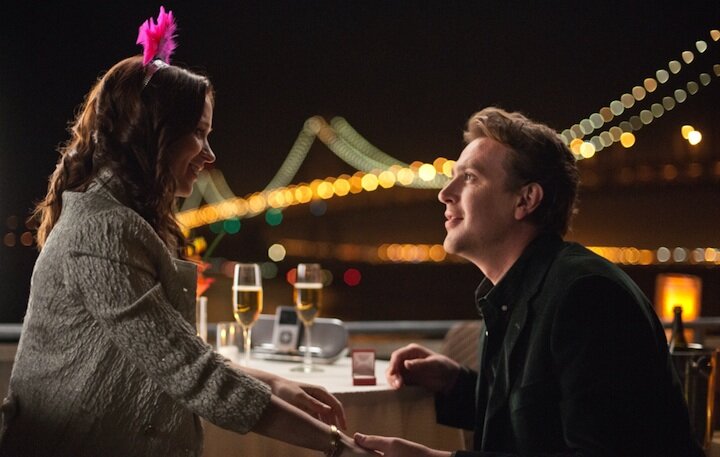 Director: Nicholas Stoller
Cast: Emily Blunt, Jason Segel, Alison Brie, Chris Pratt
Certificate: 12A
Trailer
Hands up if you wouldn't marry Emily Blunt. Or Jason Segel, for that matter. Anyone? No? Good. That's settled. So a film that combines everyone's two dream spouses might just be the greatest romantic comedy of all time, right? Yes. But The Five-Year Engagement falls short. Mainly because it's so long.
Read more...
| | | |
| --- | --- | --- |
| The new Expendables 2 poster is missing someone: Novak Djokovic | | |
Written by Ivan Radford
Monday, 18 June 2012 12:26
Why am I excited about The Expendables 2? Clue: It has nothing to do with Stallone, Willis, Schwarzenegger, Norris or any of the other "big" action stars. Nope. I've got news for you, folks: there's one name missing from the new Expendables 2 poster. I refer, of course, to Novak Djokovic.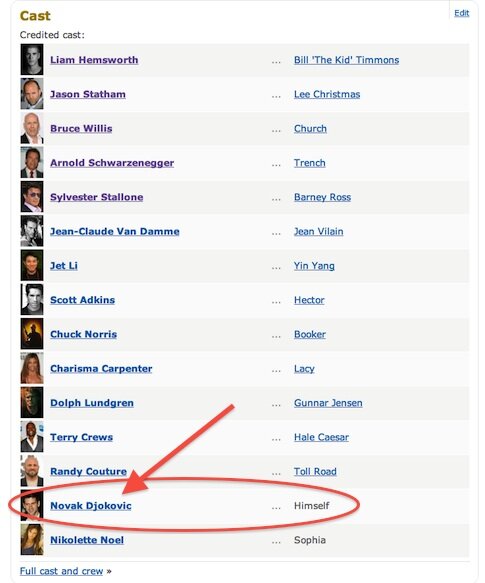 That's right. Novak Djokovic is in The Expendables 2. Playing himself. And somehow this has been completely omitted from all marketing materials thus far. No wonder the new poster looks so boring.
For those who don't think Novak is badass enough to be in The Expendables, here's a reality check for you:
1. He's the world's greatest tennis player.
2. He's a robot (probably).
3. He's NOVAK DJOKOVIC.
4. The guy has a 10-foot statue of himself as a terracotta warrior in his restaurant (called "Novak's") in Belgrade. It looks like this. (Yes, really.)
Does Bruce Willis have a statue of himself dressed as a terracotta warrior in his own Bruce Willis-themed restaurant? I DON'T THINK SO.
Which means The Expendables 2 poster is in need of some big changes. So I've gone ahead and made them for you...
Read more...
| | | |
| --- | --- | --- |
| YES YES YES OH GOD YES | | |
Written by Ivan Radford
Sunday, 17 June 2012 19:15
That's the sound I made watching the red band TV spot for Magic Mike (ooo, and on a Sunday too). It's directed by Steven Soderbergh and stars Matthew McConaughey, Alex Pettyfer and a whole lot of Channing Tatum. Or should I say, former male stripper Channing Tatum.
Here's the video. You can thank me later.
Magic Mike is out in UK cinemas on Friday 11th July. Olympics, who?
| | | |
| --- | --- | --- |
| Why you should see A Thousand Kisses Deep this weekend | | |
Written by Ivan Radford
Thursday, 14 June 2012 08:04
Last year at the wonderful Raindance Film Festival, I saw A Thousand Kisses Deep and was rather fond of it. Why? For the same reason you should see it in UK cinemas this week: it's a bit like Dr. Who. If Dr. Who were played by David Warner.
Yes, David Warner - everyone's favourite camp Satan and former Dr. Who actor himself - plays a grumpy janitor who takes Mia (the lovely Jodie Whittaker) for a ride... THROUGH TIME. Warner takes Mia all the way back to her childhood, where she meets sexy slimeball Dougray Scott. He plays jazz trumpet.
If you can forgive Dana Lustig's overly familiar brand of psychoanalysis, there's an interesting drama unfolding here, whether you take it at face value or buy into the steamy Freudian smudgeness of it all. Why? Because the seedy locations and top performances are as easy to watch as Matt Smith wearing a fez.
So, to recap, that's David Warner as a Time Lord saving the day for Jodie Whittaker from an evil Scottish musician. Or, to put it really briefly, it's Dr. Who. But with more jazz trumpet.
All this time-travelling fun only a few days after Jenna Louise-Coleman is unveiled as The Doctor's new companion? Try not to get the two confused. The easiest way to tell them apart: David Warner's time machine is an old, rickety elevator in a rundown block of flats. Matt Smith, on the other hand, has a TARDIS.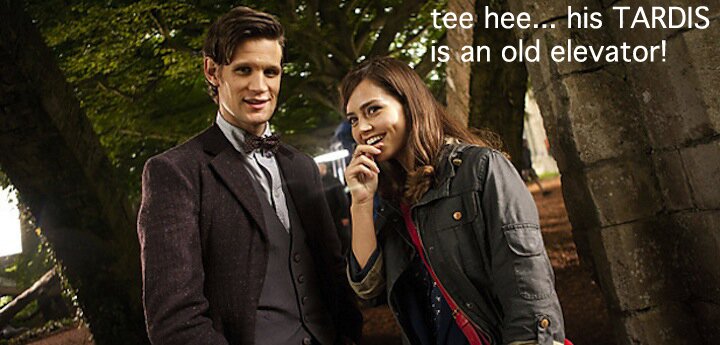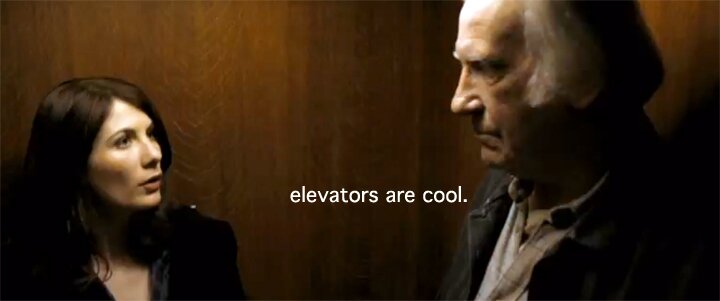 Head this way for a full A Thousand Kisses Deep review and our Dana Lustig interview from the Raindance Film Festival - or read on for a new clip from the film.
Read more...
| | | |
| --- | --- | --- |
| Film review: Fast Girls | | |
Written by Ivan Radford
Wednesday, 13 June 2012 15:25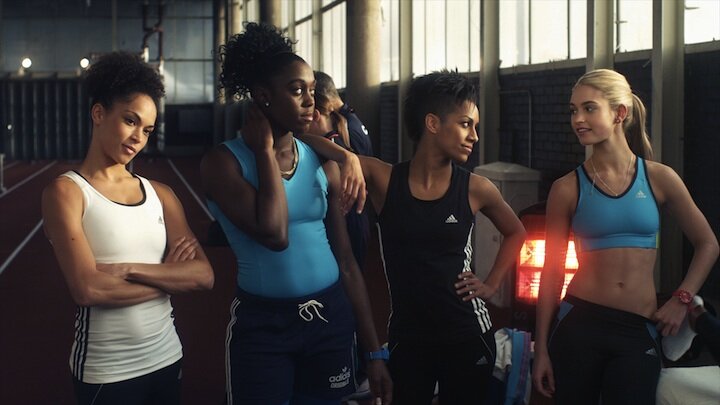 Director: Regan Hall
Cast: Lenora Crichlow, Phil Davis, Lily James, Lorraine Burroughs, Rupert Graves, Lashana Lynch, Bradley James, Noel Clarke
Certificate: 12A
Trailer
It doesn't mention the Olympics once. It's not even allowed to. But Regan Hall's Fast Girls is as 2012-ed up as its possible to be, shrewdly timed to hit cinemas just at the start of the summer. In fact, the Olympic Committee's legal restrictions might be the movie's saving grace, giving it enough of an independent voice to avoid feeling like a hollow cash-in.
Read more...
<< Start < Prev 1 2 3 4 5 6

7

8 9 10 Next > End >>


Page 7 of 159