| | | |
| --- | --- | --- |
| Oh, Danny Boyle | | |
Written by Ivan Radford
Saturday, 28 July 2012 11:23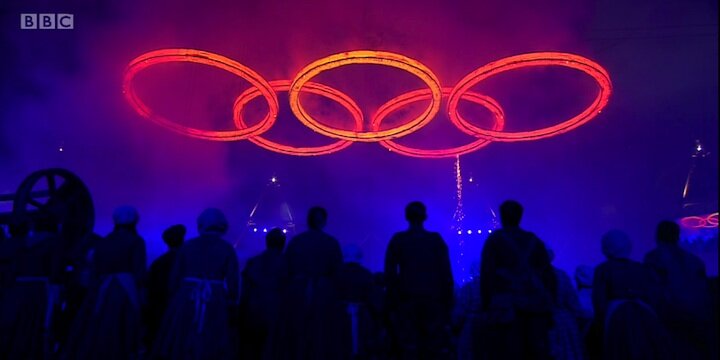 (Image via BBC iPlayer) 
I was blown away by the London 2012 Olympic Opening Ceremony last night. A celebration of Great Britain, it showed rather than told the world what our nation is and what we can do. Shakespeare and Milton. Brookside and James Bond. Mr Bean. From music and film to industry and technology, it was as much a celebration of creativity as sport: a colourful, ambitious, batshit crazy piece of multicultural humanist theatre.
After all, what else would you expect from Danny Boyle?
Boyle's dynamic energy has always been matched by a spiritual heart. It's what elevates Sunshine above what appears to be a messy descent into horror and turns it into a five-star metaphysical masterpiece. It's what brings together the visual assault of Aron Ralston's struggle for survival into a rousing, coherent finale.
Combine that with his taste for Steampunk and apparent synergy with Underworld and you get a filmmaker with a flair for the theatrical and a love of physicality; a director with the volume and excitement of Michael Bay and the heart and sensitivity of Terrence Malick. Just look at Akram Khan's moving, primitive dance sequence against a burning orange stage and accompanied by (note this) every single verse of Abide with Me. No wonder he was so keen to have a say over the positioning of the cameras for the BBC broadcast.
A superb choreographer, he positions props and people with a tangible enthusiasm and sense of humour - the kind of man who nails the raw intensity of Frankenstein at the National Theatre, then bounces up and down like Tigger when he collects an award. How much more British can you get?
Some people have missed the point of the whole ceremony or politicised it to pieces, but between the shout-outs for the NHS and the showcasing of Tim Berners-Lee, what Danny Boyle has achieved demonstrates a simpler message: that the arts still have an impact upon, and vital role to play in, modern society. 10,000 volunteers uniting millions of folks around the world? There's a continuing importance to culture, media, sport and - above all - imagination. And it took nothing less than a British filmmaker to prove it.
Imagine what he could do with the Eurovision Song Contest.
Read on for the amusing - and perfectly judged* - Bond and Mr. Bean videos that popped up during the ceremony. 
* Don't talk to me about CGI Winston Churchill. 
Read more...
| | | |
| --- | --- | --- |
| FONICTATDKR - or, struggling to see the Sound of My Voice | | |
Written by Ivan Radford
Friday, 27 July 2012 15:21

Let's start off with this: I love Fox Searchlight. I really do. (500) Days of Summer. Sideways. The Tree of Life. Black Swan. Martha Marcy May Marlene. Adam. The Descendents. Over the years, their Sundance-snapping ways have given countless indie films well-deserved exposure in the UK.
So imagine my disappointment when I discovered that, hot on the heels of Another Earth's release last year, Brit Marling's latest - Sound of My Voice - will be released in a whole two UK cinemas.
Ian Loring, of the always-impressive EatSleepLiveFilm, asked @Searchlight UK on Twitter what was going on. Their response: "Hi @ianloring [you should give him a follow on Twitter by the way]. The film will be LAUNCHING exclusively on August 3rd with Curzon Cinemas, playing at Curzon Soho and HMV Curzon Wimbledon." He promptly wrote this article about it.
Let's continue with this: I love Curzon. I really do. Wimbledon Soho and Wimbledon are both great sites. Indeed, the former has nothing less than the best (and comfiest) in-cinema cafe in the country. But you know what I also love? Curzon On-Demand.
Their streaming service, launched in May, lets you watch some of the latest theatrical releases at home for under £10. Yes, it's still mostly Artificial Eye releases, but now Curzon have got other distributors such as Revolver, Momentum, Soda Pictures and Picturehouse on board too. 
Price-wise, that's great for film watchers. Selection-wise, it's decent. And then there's the convenience factor. Indeed, Curzon On-Demand is the only way I was able to see Markus Schleinzer's Michael (Artificial Eye) earlier this year after missing several screenings near me.
But if I struggle to make it to a London cinema to see a film and I live in the ruddy city, what chance does anyone outside of the capital have if they want to catch Sound of My Voice?
Just two cinemas, Fox Searchlight? Even if they're nice cinemas, that's not enough.
Read more...
| | | |
| --- | --- | --- |
| Whoa. Look at that there Cloud Atlas extended trailer | | |
Written by Ivan Radford
Thursday, 26 July 2012 08:52

Whoa. That's my official reaction to the Cloud Atlas trailer that has appeared online. All five epic, dazzling, bewildering, stonking, Ben Whishaw-filled minutes of it.
"My dear Sixsmith, I am in desperate need of your help I got hooked on a journal written in 1849 by a dying lawyer..." writes Whishaw, pained at the thought of having a taste of story and not getting the finished thing. And Cloud Atlas has managed exactly the same thing. It's gone from yet another adaptation of a grandly-titled book to an absolute must-see.
Is it the staggering scope of David Mitchell's original novel, which sees stories collide across a thousand odd years? The fact that Ben Whishaw, Jim Broadbent, Hugh Grant and Susan Sarandon are in it?
Is it because Hugo Weaving (presumably thinking that he's in a sequel to The Lorax)'s sideburns have taken over his face like a gigantic, hairy tumor?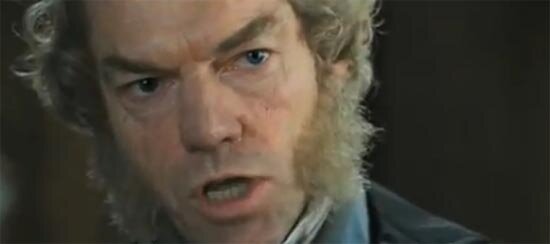 Or is it because when you combine Perfume's Tom Tykwer and The Matrix's Wachowskis, you're almost guaranteed to get something special?
Who cares? Read on for the Cloud Atlas trailer. And cross your fingers that it doesn't turn out to be the next The Fountain.
Read more...
| | | |
| --- | --- | --- |
| The Dark Knight Cupcake Rises | | |
Written by Ivan Radford
Wednesday, 25 July 2012 17:03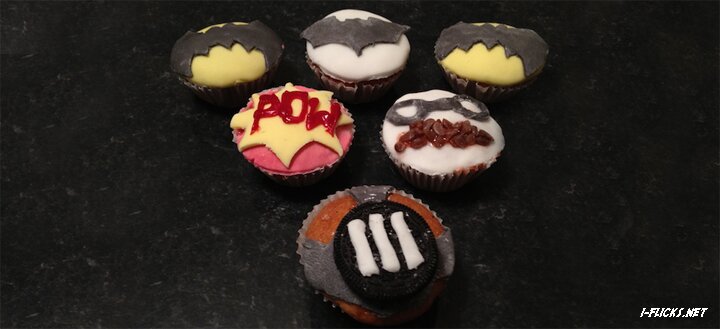 Na na na na na na na na Batnoms...
Need some nibbles to go with your Nolan? Why not try baking your own the Dark Knight Rises cupcakes?
All you need is:

100g Butter
100g Self-raising flour
100g Sugar
2 Eggs
Vanilla essence
1/2 tsp baking powder
Mix them together, shove them in the oven (180ºC) for 15-20 minutes - and don't forget the baking powder. You know, just to make sure the Dark Knight cupcake (ahem) rises.
Then you can start having fun with the icing... 
Read more...
| | | |
| --- | --- | --- |
| Blame Canada? Not after seeing this TIFF 2012 line-up | | |
Written by Ivan Radford
Wednesday, 25 July 2012 09:03
Maple syrup. Ice hockey. Adorable Olympic mascot Mukmuk. You get the feeling Canada's been building up to something special for quite a while. It turns out it's this: the Toronto International Film Festival 2012 line-up.
Terrence Malick's To the Wonder. Joss Whedon's Much Ado About Nothing. Rian Johnson's Looper. Ben Affleck's Argo, Joe Wright's Anna Karenina. Monty Python's animated autobiography, Midnight's Children, Tom Tykwer's Cloud Atlas, Noah Baumbach's new film starring Greta Gerwig...
In short, Canada wins at film this year. (Despite not being a real country anyway.)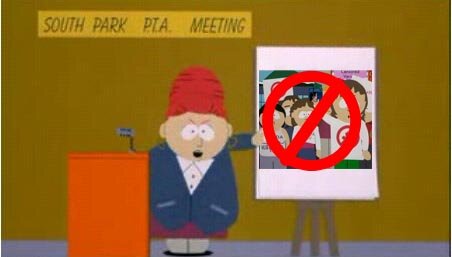 So if you catch anyone trying to Blame Canada in the next few months, just show them this list. It's so full of awesome I can't remember why we were ever blaming Canada in the first place. Probably something to with Bryan Adams, eh?
For the full line-up, head over to the TIFF website.
| | | |
| --- | --- | --- |
| Film review: Searching for Sugarman | | |
Written by Ivan Radford
Tuesday, 24 July 2012 07:00

Director: Malik Bendjelloul
Cast: Rodriguez
Certificate: 12A
Have you heard of Rodriguez?
A singer. American. Played guitar in back-street dumps in Detroit. Discovered by a producer in the 1970s. Released two albums. Both of them flopped. Last seen about 30 years ago when he blew his head off on stage in the middle of a gig. Or torched himself alive. Or something.
No, me neither.
But it turns out that they have heard of him in South Africa. Over there, they love him to bits. He's a full-on national hero - a guy whose songs inspired a generation to stand up for their rights. Like the lovechild of Bob Dylan and Nelson Mandela.
Read more...
| | | |
| --- | --- | --- |
| Film review: The Lorax | | |
Written by Ivan Radford
Monday, 23 July 2012 16:12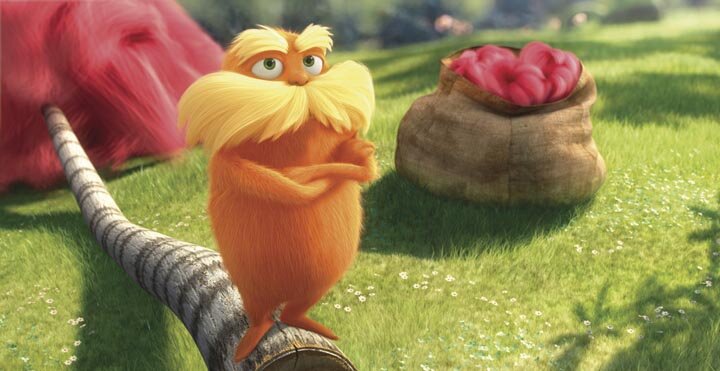 Director: Chris Renaud, Kyle Balda
Cast: Zac Efron, Danny DeVito, Taylor Swift, Ed Helms
Certificate: PG
Anyone who's recently looked at a bus
And noticed a painting of bright orange fuzz
With a moustache the size of a house or a tree
May wonder if The Lorax is something they should see.
The answer, dear reader, is sadly a "no"
Because the film's not that good; there's no reason to go.
Read more...
| | | |
| --- | --- | --- |
| Soundtrack review: Hitchcock's The Lodger (Nitin Sawhney) | | |
Written by Ivan Radford
Friday, 20 July 2012 14:31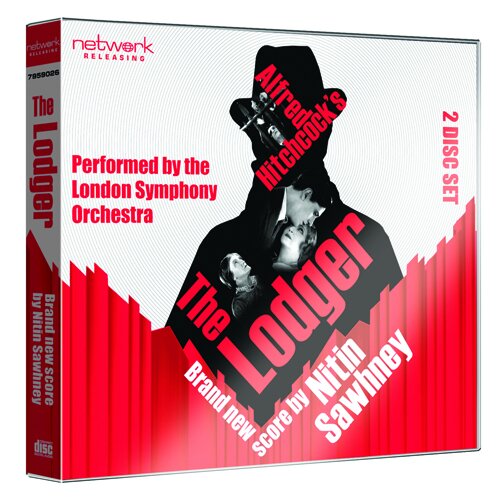 Anyone who's seen North by Northwest is aware that Alfred Hitchcock knew when to keep schtum. Some of the director's most iconic scenes unfolded without music or dialogue. But a score can add so many things to an image; it's no coincidence that Hitch produced his best work with Bernard Herrmann.
What happens, then, to Hitch's early silents? Well, thanks to the BFI, they're all getting restored with spiffing new soundtracks from the likes of Neil Brand and Soweto Kinch. And The Lodger: A Story of the London Fog possibly has the best of the lot.
DJ, composer, musician, producer and general all-round musical genius Nitin Sawhney is behind the score for this 1929 thriller – and he's come up with a sound that blends classic Hitch with modern tricks. (Head this way to read my interview with Nitin Sawhney for Little White Lies.)
The opening numbers are full of Herrmann, from the inquisitive oboe and oom-pah brass to the driving arpeggios in the lower sections of the orchestra. But halfway through the introduction, a swathe of strings sweeps in, carrying the momentum forward with an almost Indian vibe – a splash of Sawhney's personality to spice up the old-school style.
Read more...
| | | |
| --- | --- | --- |
| Full theatrical trailer shows off The Master's moustache | | |
Written by Ivan Radford
Friday, 20 July 2012 06:53
"He's making this all up as he goes along. Can't you see that?"
That's the sound of a concerned friend to Joaquin Phoenix's Freddie, as he gets swept up in a faith-based movement, led by Lancaster Dodd – a slippery man who exudes charisma from every orifice. But mostly from his moustache.
After the first trailer for The Master and its enigmatic follow-up, we're finally getting a full look at Paul Thomas Anderson's cult drama. And it continues to absolutely mesmerizing.
What, you wouldn't trust a man with this facial hair?

Read on for The Master full theatrical trailer:
Read more...
| | | |
| --- | --- | --- |
| Yours for $32.1m: Wayne Manor | | |
Written by Ivan Radford
Thursday, 19 July 2012 15:46
For those who don't know, I spend my weekdays writing about real estate. House prices in Holland. Property sales in Spain. Exchange rates in Estonia. All that jazz. If by jazz, you mean property. And definitely not film.
But every now and then, there's a little bit of overlap between housing and cinema - and not just Home Alone. 
Take Wayne Manor, for example. 11 bedrooms. 7 bathrooms. 1 Batcave. How much would Bruce Wayne's home cost if it really existed - and it was up for sale? Some bored (and brilliant) soul's actually worked it out.
Taking Chicago as a stand-in for Gotham, they combined Wayne Manor's size and the city's average price per square feet of real estate. Simple, really. But as a fully paid-up property AND film geek, I rather like the fake listing they've created: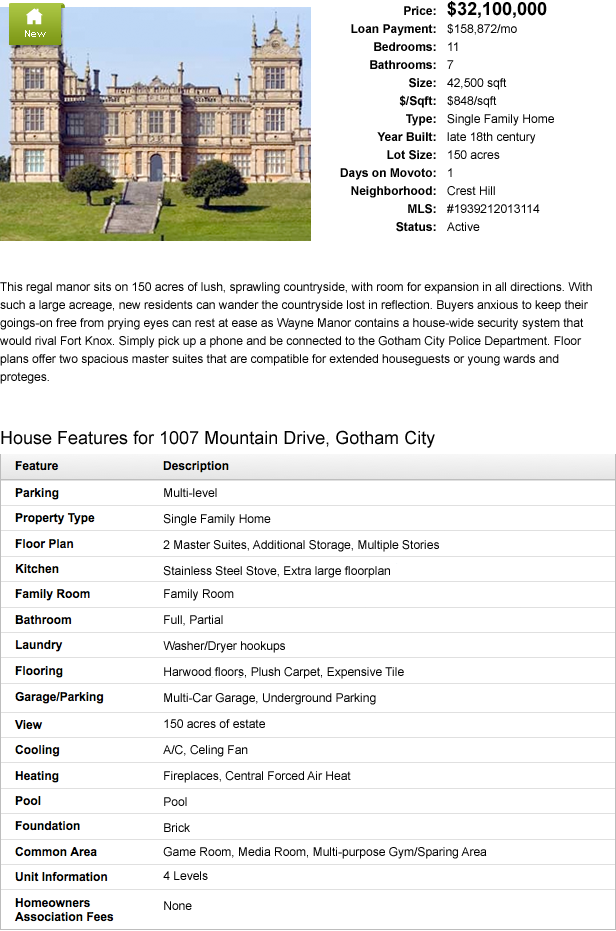 So that's official, then. Wayne Manor costs $32.1 million. I'll just sell my horde of imaginary unicorns and we'll all move in next week, OK?
... And that's enough property talk for now. Normal film service to resume from tomorrow. If you can't wait for then, read our Dark Knight Rises film review.
| | | |
| --- | --- | --- |
| Film review: The Dark Knight Rises (spoiler-free) | | |
Written by Ivan Radford
Thursday, 19 July 2012 08:26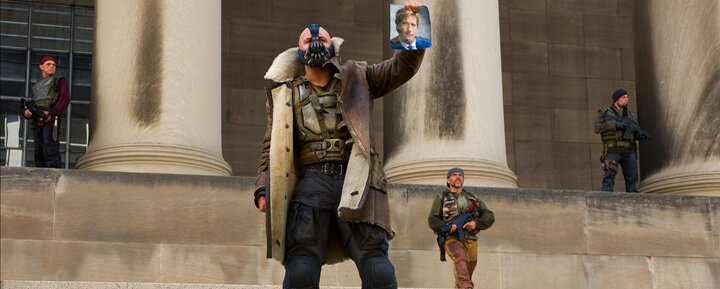 Director: Christopher Nolan
Cast: Christian Bale, Anne Hathaway, Tom Hardy, Michael Caine, Gary Oldman, Morgan Freeman, Joseph Gordon Levitt, Marion Cotillard, Juno Temple
Certificate: 12A
"A storm is coming…" The last time we heard those words, it was back in 2005 and Bruce Wayne (Bale) was putting on his Batsuit for the first time. It's no mistake that we hear them again now, at the conclusion of The Dark Knight trilogy: Christopher Nolan's epic finale is full of flashbacks and echoes that pick up on the smallest of details from the preceding instalments: tiny asides turned into big, loud plot points.
And when I say "big", I mean BIG. The same goes for LOUD.
Read more...
| | | |
| --- | --- | --- |
| The Batman Butler Blues (Feat. Alfred Pennyworth) | | |
Written by Ivan Radford
Wednesday, 18 July 2012 07:35

Poor old Alfred. It's not easy being a butler. Especially one working for a nutjob billionaire. While Bruce Wayne runs around in make-up and a cape, Alfred's left in a mansion all on his own with nothing but a piano to keep him company.
Yeah, no one ever lets Mr. Pennyworth have his two pennies worth or gives him a second thought.
Until now. Because searching through the rubble of Wayne Manor, a friend of mine uncovered this heavily-damaged cassette tape of a rare Pennyworth piano session.
Here is Alfred Pennyworth (as played by Michael Caine) singing the Batman Butler Blues:
| | | |
| --- | --- | --- |
| Film review: The Brooklyn Brothers Beat the Best | | |
Written by Ivan Radford
Tuesday, 17 July 2012 13:57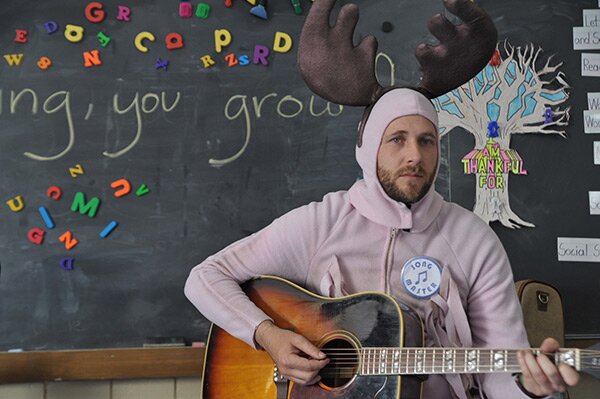 Director: Ryan O'Non
Cast: Ryan O'Nan, Michael Weston, Arielle Kebbel
Certificate: 15
One of the loveliest feelings as a film watcher is when a movie sinks its hooks into you completely by surprise. With The Brooklyn Brothers Beat the Best, it doesn't happen straight away. It doesn't even happen in the first 20 minutes.
First, you've got to get past that clunky six-word title. Then there's the oh-so-kooky premise of a pop/folk/rock/manchild duo on the road that's part Flight of the Conchords, part every indie movie ever made. There's even the "crazy" one, Jim (Weston), who kidnaps Alex (O'Nan) to form the band in the first place.
But once our offbeat artists are behind the wheel of a car, on the way to Toronto's Battle of the Bands, they start playing their first song – and everything clicks.
Read more...
<< Start < Prev 1 2 3 4

5

6 7 8 9 10 Next > End >>


Page 5 of 159