| | | |
| --- | --- | --- |
| Film review: Ted | | |
Written by Ivan Radford
Tuesday, 31 July 2012 17:25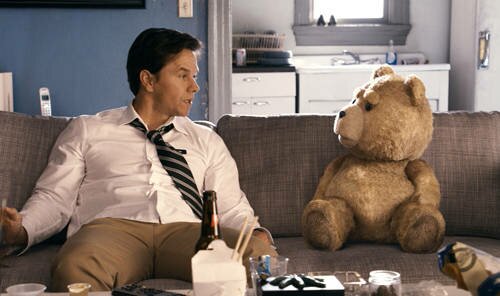 Cast: Mark Wahlberg, Seth MacFarlane, Mila Kunis, Giovanni Ribisi
Certificate: 15
One Christmas Eve in Boston, a small child – John (Wahlberg) – wishes his teddy bear were real. He's eight years old and needs a best friend. Luckily for him, someone out there's listening. So is Patrick Stewart's sardonic narrator.
"If there's one thing you can be sure of, it's that nothing is more powerful than a young boy's wish…" says Stewart, before landing one of the funniest opening gags in a film this year. It's downhill from here.
Read more...
| | | |
| --- | --- | --- |
| Skyfall international trailer is a spectacular bit of Bondage | | |
Written by Ivan Radford
Tuesday, 31 July 2012 14:26

"The two survivors... this is what she made us."
After a week of pointless teasers for trailers, the full Skyfall international trailer is finally here – and by Ben Whishaw's specs, it's spectacular.
It builds on the teaser trailer with some surprising details: the opening few shots alone are enough to make you rewind and start again. But then it settles down into a confident rhythm, introducing Javier Bardem's blonde villain (he's a better brunette), Ralph Fiennes' MI6 official and, perhaps most importantly, a hint of what Skyfall might be.
Missing hard drives, encoded lists, murdered secret agents, chases on trains. Think 1995's Mission: Impossible, but with YouTube instead of floppy disks. (Judging by the hit count on the leaked vide, floppy disks are far less secure.) Then add in Ben Whishaw as an anorak-wearing Q (don't worry: he gets lots of sarcastic laughs in the not-yet-online Skyfall IMAX trailer), a liberal splash of Judi Dench and Roger Deakins' stunning cinematography (check out those silhouettes again), and you have a cracking bit of espionage that looks as low-key as Spooks and as ridiculous as The World Is Not Enough. *straightens cuffs*
Read on for the Skyfall international trailer. And keep an ear out for Thomas Newman's late reworking of Monty Norman's Bond riff, a machine gunning rhythm that takes the signature notes offbeat – very different to the drum arrangement from the first Skyfall trailer, which is a promising sign for the composer's first Bond score.
He's also got a taste for the choral, by the sounds of it, which feels very similar to the music for Casino Royale's trailer. Colour my eardrums - and the rest of me - interested.
Read more...
| | | |
| --- | --- | --- |
| New Taken 2 trailer - now with less racism | | |
Written by Ivan Radford
Tuesday, 31 July 2012 10:21
The new Taken 2 trailer continues to looks less racist than the first film.
Determined to get revenge upon Liam Neeson for killing their friends - and not, surprisingly, because of his dubious musical appreciation of Holly Valance - the randomly evil foreigners now have a reason to be evil. Which no longer makes them random. Which means they're just foreign. That's better, right? Maybe?
Whatever, here's Taken 2's new trailer - let me know what you think.
Taken 2 is out in UK cinemas in October.
| | | |
| --- | --- | --- |
| BlogalongaBond: The World Is Not Enough (1999) | | |
Written by Ivan Radford
Monday, 30 July 2012 14:17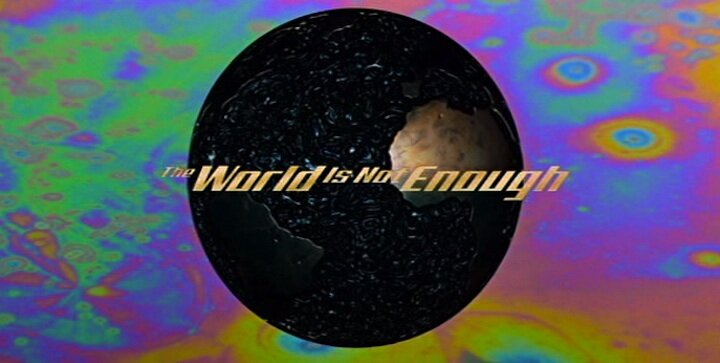 BlogalongaBond. One Bond film each month until Skyfall turns up.
If Tomorrow Never Dies saw modern 007 occasionally dip into the Roger Moore hamper of vintage cheese, The World Is Not Enough saw Pierce Brosnan nibbling on stilton every few minutes - in between shooting people in cold blood.
From its very first conversation, mostly designed for Bond to whip out his banking puns, to the underwater finale (any Bond movie that ends with a submarine should be treated with caution), Michael Apted's actioner appears all too happy to hark back to the camp days of the 1970s. 
But despite the blossoming of mould on the film's yellowy surface, The World Is Not Enough is a stonkingly good ride. Why? Robert Carlyle is low-key enough to stop his I-feel-no-pain-until-I-die science bollocks from feeling too ridiculous; Judi Dench milks the chance to give M some backstory (a Spooks-style tactic about to be used again by Skyfall); the plot follows in TND's footsteps to stay topical and witty; and Denise Richards almost - almost - subverts the franchise's T&A stereotype, presuming you can ignore the fact that she only exists to allow for one massive Christmas-themed innuendo at the end.
Which leads us back to cheddar-nibbling Brosnan. Three films into his stride, Pierce has nailed his cocktail of Moore and Connery. He knows how to be camp and cool, humorous and homicidal. Every time TWINE starts to smell a bit cheesy (hello to John Cleese), up pops Brosnan to devour the excess dairy. And let's be clear on this: The Bronhomme swallows Stilton like no other Bond. He's damn good at it.
Even then, though, he's not Apted's secret weapon. Oh no. That, dear reader, is Elektra King. Slinking between femme fatale and tormented victim, Sophie Marceau's Bond girl is impossibly sexy – and arguably the most complex female character in the franchise's history. She sells her romance with Bond, but more importantly the passion of her own conviction. (Unlike a certain recent superhero movie, Marceau's drive to continue her father's legacy is developed into a full-on character motivation rather than treated as a token plot twist.)
It's Marceau's unforgettable performance, together with a confident Bronhomme, that makes TWINE such a good watch. Sophie's presence even distracts from some of the clunkier plot points, allowing Apted to blow up cars, snowmobiles, helicopters and – yes – submarines with enjoyable abandon.
And yet, for all the quality set pieces, steamy romance and daft underwater hijinks, the one thing everyone remembers from The World Is Not Enough is the opening. The movie's signature set piece, an explosive boat ride down the Thames right up to the Millennium Dome, lets Vic Armstrong's stellar second unit get the story rolling – all ready for Elektra King to carry it to the end.  
An inspired piece of location scouting, the ambitious wet pursuit (the longest intro to any 007 film) generates its buzz from both the characters and their surroundings to create one of the series' landmark chase sequences. It's witty, spectacular and feels like classic Bond.
Why? Because 007 loves boats. Just look at Roger Moore's outings, half of which involved some form of farcical aquatic ceremony. Right after women, booze and killing people, boats are Bond's fourth favourite thing. (Fifth, if you include the stilton.)
Which leaves one question: how do you drive a boat like Bond?
Fortunately, this instructional pamphlet was in my special edition TWINE DVD box...
Read more...
| | | |
| --- | --- | --- |
| Oh, Danny Boyle | | |
Written by Ivan Radford
Saturday, 28 July 2012 11:23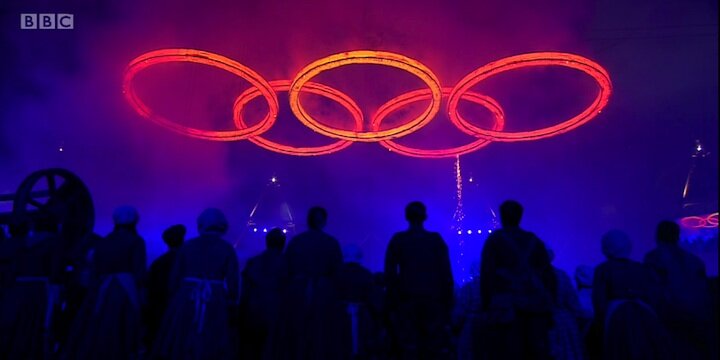 (Image via BBC iPlayer) 
I was blown away by the London 2012 Olympic Opening Ceremony last night. A celebration of Great Britain, it showed rather than told the world what our nation is and what we can do. Shakespeare and Milton. Brookside and James Bond. Mr Bean. From music and film to industry and technology, it was as much a celebration of creativity as sport: a colourful, ambitious, batshit crazy piece of multicultural humanist theatre.
After all, what else would you expect from Danny Boyle?
Boyle's dynamic energy has always been matched by a spiritual heart. It's what elevates Sunshine above what appears to be a messy descent into horror and turns it into a five-star metaphysical masterpiece. It's what brings together the visual assault of Aron Ralston's struggle for survival into a rousing, coherent finale.
Combine that with his taste for Steampunk and apparent synergy with Underworld and you get a filmmaker with a flair for the theatrical and a love of physicality; a director with the volume and excitement of Michael Bay and the heart and sensitivity of Terrence Malick. Just look at Akram Khan's moving, primitive dance sequence against a burning orange stage and accompanied by (note this) every single verse of Abide with Me. No wonder he was so keen to have a say over the positioning of the cameras for the BBC broadcast.
A superb choreographer, he positions props and people with a tangible enthusiasm and sense of humour - the kind of man who nails the raw intensity of Frankenstein at the National Theatre, then bounces up and down like Tigger when he collects an award. How much more British can you get?
Some people have missed the point of the whole ceremony or politicised it to pieces, but between the shout-outs for the NHS and the showcasing of Tim Berners-Lee, what Danny Boyle has achieved demonstrates a simpler message: that the arts still have an impact upon, and vital role to play in, modern society. 10,000 volunteers uniting millions of folks around the world? There's a continuing importance to culture, media, sport and - above all - imagination. And it took nothing less than a British filmmaker to prove it.
Imagine what he could do with the Eurovision Song Contest.
Read on for the amusing - and perfectly judged* - Bond and Mr. Bean videos that popped up during the ceremony. 
* Don't talk to me about CGI Winston Churchill. 
Read more...
| | | |
| --- | --- | --- |
| FONICTATDKR - or, struggling to see the Sound of My Voice | | |
Written by Ivan Radford
Friday, 27 July 2012 15:21

Let's start off with this: I love Fox Searchlight. I really do. (500) Days of Summer. Sideways. The Tree of Life. Black Swan. Martha Marcy May Marlene. Adam. The Descendents. Over the years, their Sundance-snapping ways have given countless indie films well-deserved exposure in the UK.
So imagine my disappointment when I discovered that, hot on the heels of Another Earth's release last year, Brit Marling's latest - Sound of My Voice - will be released in a whole two UK cinemas.
Ian Loring, of the always-impressive EatSleepLiveFilm, asked @Searchlight UK on Twitter what was going on. Their response: "Hi @ianloring [you should give him a follow on Twitter by the way]. The film will be LAUNCHING exclusively on August 3rd with Curzon Cinemas, playing at Curzon Soho and HMV Curzon Wimbledon." He promptly wrote this article about it.
Let's continue with this: I love Curzon. I really do. Wimbledon Soho and Wimbledon are both great sites. Indeed, the former has nothing less than the best (and comfiest) in-cinema cafe in the country. But you know what I also love? Curzon On-Demand.
Their streaming service, launched in May, lets you watch some of the latest theatrical releases at home for under £10. Yes, it's still mostly Artificial Eye releases, but now Curzon have got other distributors such as Revolver, Momentum, Soda Pictures and Picturehouse on board too. 
Price-wise, that's great for film watchers. Selection-wise, it's decent. And then there's the convenience factor. Indeed, Curzon On-Demand is the only way I was able to see Markus Schleinzer's Michael (Artificial Eye) earlier this year after missing several screenings near me.
But if I struggle to make it to a London cinema to see a film and I live in the ruddy city, what chance does anyone outside of the capital have if they want to catch Sound of My Voice?
Just two cinemas, Fox Searchlight? Even if they're nice cinemas, that's not enough.
Read more...
| | | |
| --- | --- | --- |
| Whoa. Look at that there Cloud Atlas extended trailer | | |
Written by Ivan Radford
Thursday, 26 July 2012 08:52

Whoa. That's my official reaction to the Cloud Atlas trailer that has appeared online. All five epic, dazzling, bewildering, stonking, Ben Whishaw-filled minutes of it.
"My dear Sixsmith, I am in desperate need of your help I got hooked on a journal written in 1849 by a dying lawyer..." writes Whishaw, pained at the thought of having a taste of story and not getting the finished thing. And Cloud Atlas has managed exactly the same thing. It's gone from yet another adaptation of a grandly-titled book to an absolute must-see.
Is it the staggering scope of David Mitchell's original novel, which sees stories collide across a thousand odd years? The fact that Ben Whishaw, Jim Broadbent, Hugh Grant and Susan Sarandon are in it?
Is it because Hugo Weaving (presumably thinking that he's in a sequel to The Lorax)'s sideburns have taken over his face like a gigantic, hairy tumor?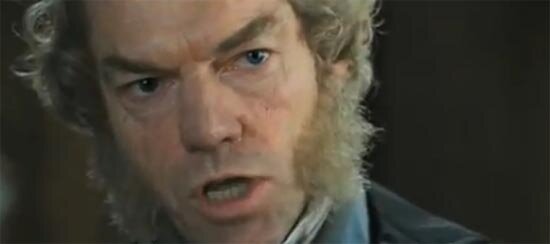 Or is it because when you combine Perfume's Tom Tykwer and The Matrix's Wachowskis, you're almost guaranteed to get something special?
Who cares? Read on for the Cloud Atlas trailer. And cross your fingers that it doesn't turn out to be the next The Fountain.
Read more...
| | | |
| --- | --- | --- |
| The Dark Knight Cupcake Rises | | |
Written by Ivan Radford
Wednesday, 25 July 2012 17:03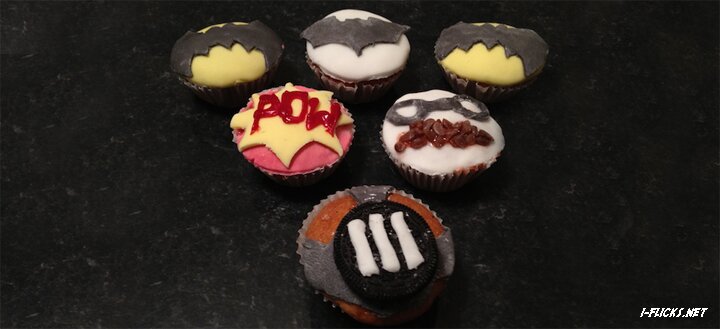 Na na na na na na na na Batnoms...
Need some nibbles to go with your Nolan? Why not try baking your own the Dark Knight Rises cupcakes?
All you need is:

100g Butter
100g Self-raising flour
100g Sugar
2 Eggs
Vanilla essence
1/2 tsp baking powder
Mix them together, shove them in the oven (180ºC) for 15-20 minutes - and don't forget the baking powder. You know, just to make sure the Dark Knight cupcake (ahem) rises.
Then you can start having fun with the icing... 
Read more...
| | | |
| --- | --- | --- |
| Blame Canada? Not after seeing this TIFF 2012 line-up | | |
Written by Ivan Radford
Wednesday, 25 July 2012 09:03
Maple syrup. Ice hockey. Adorable Olympic mascot Mukmuk. You get the feeling Canada's been building up to something special for quite a while. It turns out it's this: the Toronto International Film Festival 2012 line-up.
Terrence Malick's To the Wonder. Joss Whedon's Much Ado About Nothing. Rian Johnson's Looper. Ben Affleck's Argo, Joe Wright's Anna Karenina. Monty Python's animated autobiography, Midnight's Children, Tom Tykwer's Cloud Atlas, Noah Baumbach's new film starring Greta Gerwig...
In short, Canada wins at film this year. (Despite not being a real country anyway.)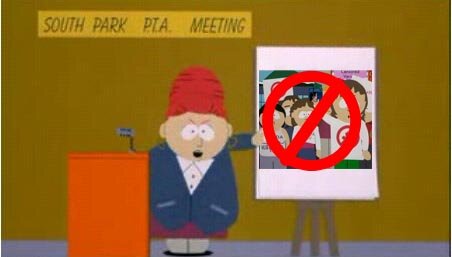 So if you catch anyone trying to Blame Canada in the next few months, just show them this list. It's so full of awesome I can't remember why we were ever blaming Canada in the first place. Probably something to with Bryan Adams, eh?
For the full line-up, head over to the TIFF website.
| | | |
| --- | --- | --- |
| Film review: Searching for Sugarman | | |
Written by Ivan Radford
Tuesday, 24 July 2012 07:00

Director: Malik Bendjelloul
Cast: Rodriguez
Certificate: 12A
Have you heard of Rodriguez?
A singer. American. Played guitar in back-street dumps in Detroit. Discovered by a producer in the 1970s. Released two albums. Both of them flopped. Last seen about 30 years ago when he blew his head off on stage in the middle of a gig. Or torched himself alive. Or something.
No, me neither.
But it turns out that they have heard of him in South Africa. Over there, they love him to bits. He's a full-on national hero - a guy whose songs inspired a generation to stand up for their rights. Like the lovechild of Bob Dylan and Nelson Mandela.
Read more...
| | | |
| --- | --- | --- |
| Film review: The Lorax | | |
Written by Ivan Radford
Monday, 23 July 2012 16:12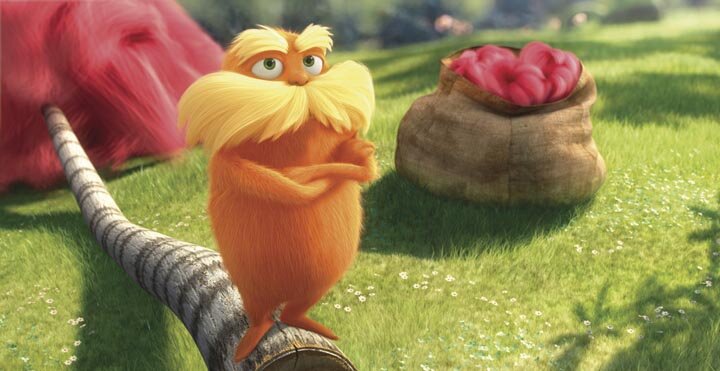 Director: Chris Renaud, Kyle Balda
Cast: Zac Efron, Danny DeVito, Taylor Swift, Ed Helms
Certificate: PG
Anyone who's recently looked at a bus
And noticed a painting of bright orange fuzz
With a moustache the size of a house or a tree
May wonder if The Lorax is something they should see.
The answer, dear reader, is sadly a "no"
Because the film's not that good; there's no reason to go.
Read more...
| | | |
| --- | --- | --- |
| Soundtrack review: Hitchcock's The Lodger (Nitin Sawhney) | | |
Written by Ivan Radford
Friday, 20 July 2012 14:31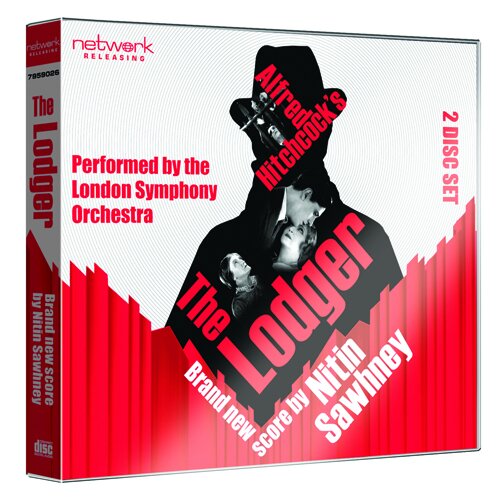 Anyone who's seen North by Northwest is aware that Alfred Hitchcock knew when to keep schtum. Some of the director's most iconic scenes unfolded without music or dialogue. But a score can add so many things to an image; it's no coincidence that Hitch produced his best work with Bernard Herrmann.
What happens, then, to Hitch's early silents? Well, thanks to the BFI, they're all getting restored with spiffing new soundtracks from the likes of Neil Brand and Soweto Kinch. And The Lodger: A Story of the London Fog possibly has the best of the lot.
DJ, composer, musician, producer and general all-round musical genius Nitin Sawhney is behind the score for this 1929 thriller – and he's come up with a sound that blends classic Hitch with modern tricks. (Head this way to read my interview with Nitin Sawhney for Little White Lies.)
The opening numbers are full of Herrmann, from the inquisitive oboe and oom-pah brass to the driving arpeggios in the lower sections of the orchestra. But halfway through the introduction, a swathe of strings sweeps in, carrying the momentum forward with an almost Indian vibe – a splash of Sawhney's personality to spice up the old-school style.
Read more...
| | | |
| --- | --- | --- |
| Full theatrical trailer shows off The Master's moustache | | |
Written by Ivan Radford
Friday, 20 July 2012 06:53
"He's making this all up as he goes along. Can't you see that?"
That's the sound of a concerned friend to Joaquin Phoenix's Freddie, as he gets swept up in a faith-based movement, led by Lancaster Dodd – a slippery man who exudes charisma from every orifice. But mostly from his moustache.
After the first trailer for The Master and its enigmatic follow-up, we're finally getting a full look at Paul Thomas Anderson's cult drama. And it continues to absolutely mesmerizing.
What, you wouldn't trust a man with this facial hair?

Read on for The Master full theatrical trailer:
Read more...
More Articles...
Film review: The Dark Knight Rises (spoiler-free)
<< Start < Prev 1 2 3

4

5 6 7 8 9 10 Next > End >>


Page 4 of 159