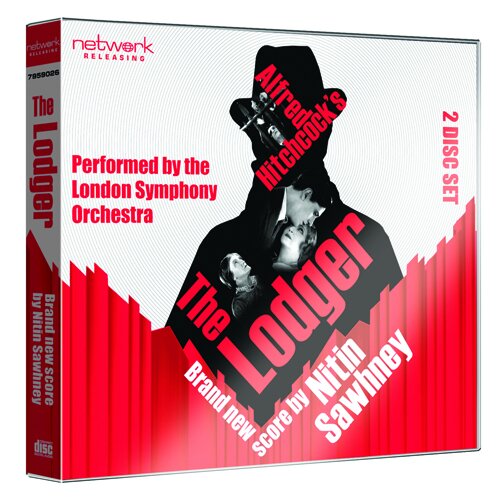 Anyone who's seen North by Northwest is aware that Alfred Hitchcock knew when to keep schtum. Some of the director's most iconic scenes unfolded without music or dialogue. But a score can add so many things to an image; it's no coincidence that Hitch produced his best work with Bernard Herrmann.
What happens, then, to Hitch's early silents? Well, thanks to the BFI, they're all getting restored with spiffing new soundtracks from the likes of Neil Brand and Soweto Kinch. And The Lodger: A Story of the London Fog possibly has the best of the lot.
DJ, composer, musician, producer and general all-round musical genius Nitin Sawhney is behind the score for this 1929 thriller – and he's come up with a sound that blends classic Hitch with modern tricks. (Head this way to read my interview with Nitin Sawhney for Little White Lies.)
The opening numbers are full of Herrmann, from the inquisitive oboe and oom-pah brass to the driving arpeggios in the lower sections of the orchestra. But halfway through the introduction, a swathe of strings sweeps in, carrying the momentum forward with an almost Indian vibe – a splash of Sawhney's personality to spice up the old-school style.