| | | |
| --- | --- | --- |
| The Amazing Spider-Man cupcakes | | |
Written by Ivan Radford
Monday, 02 July 2012 12:38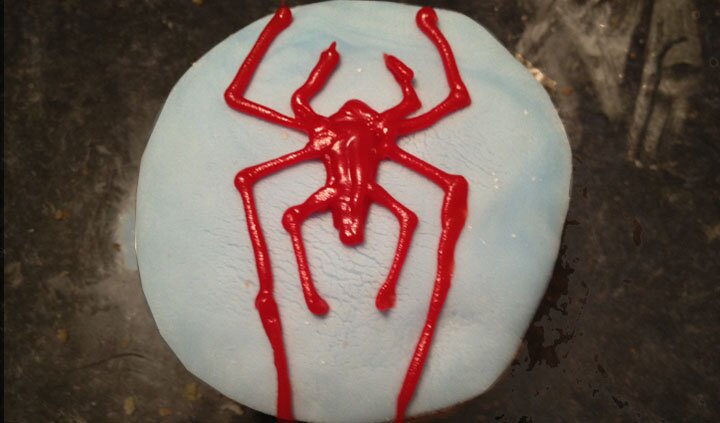 The Amazing Spider-Man is out in UK cinemas from tomorrow - and, one month on from Prometheus, it's the perfect excuse to bake some more movie cupcakes.
Marc Webb's reboot may slip up towards the end, but the tasty ingredients are all there: Rhys Ifans, Emma Stone, Andrew Garfield's hair. So it was easy to find inspiration for these Amazing Spider-Man cupcakes. But not as easy as it was to gobble them all up afterwards.
Read on for the full recipe/instructions on how to bake your own edible baked Spidey goods.
Ingredients
100g butter
100g sugar
100g self-raising flour
1/4 tsp baking powder
1 tsp vanilla essence
Bake15-20 mins at 160°C 
The Amazing Spider-Man web cupcakes


Mix red food colouring with your cupcake mix and remove from oven when cooked. Mix some white icing and ice three straight lines across the centre of the cupcake.
Work your way around the outside of the cake to create a web pattern. Add another ring halfway out from the centre to complete the effect.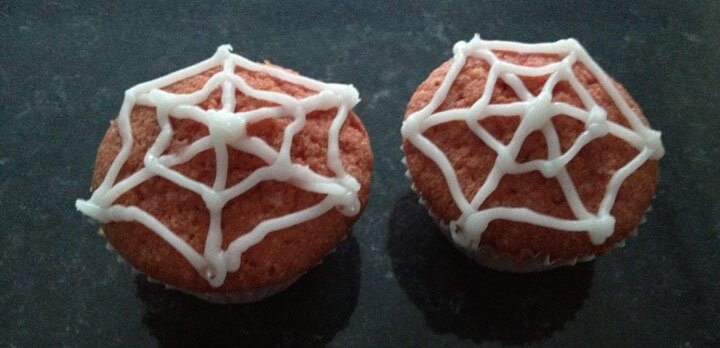 The Amazing Spider-Man mask cupcakes

Roll out red icing on a surface dusted with icing sugar. Cut out circles to fit your cupcakes and spread jam on the top.

Stick the icing to the cupcake using the jam, then leave to set. Meanwhile, cut out eye-shapes from rolled out white icing and then, using a little bit of water, stick them to the red icing.

Use black icing to draw around the eyes, then continue to ice a web pattern across the face of the Spider-Man mask. Once finished, you should get this...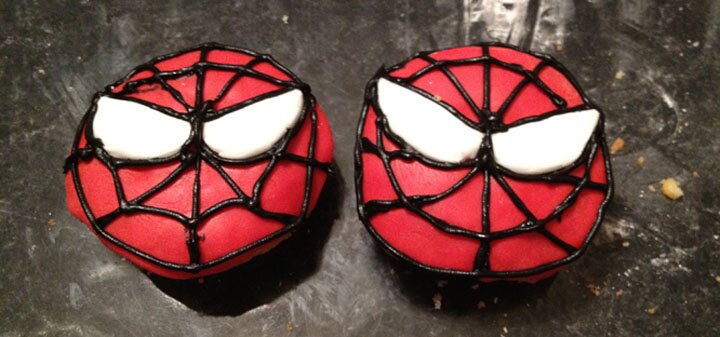 The Amazing Spider-Man cupcakes


Roll out blue icing on a surface lightly dusted with icing sugar and cut out circles to fit your cupcakes. Again, plaster some jam on the top of the cake to help the icing stick.

Draw The Amazing Spider-Man logo on a piece of paper. Then practise icing on top of it. Do not eat the paper.
Eat this instead: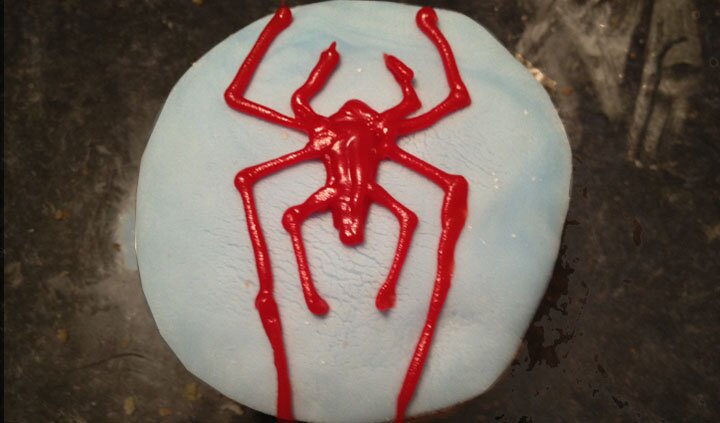 The Amazing Spider-Man lizard cupcake

Mix together some green frosting (125g icing sugar, 40g butter, splash of milk, colouring) and decorating the top of the cupcake in a pretty swirl.

Here comes the tricky bit. Mix together some green icing and sculpt it into four weird pointy shapes that (hopefully) will not look like penises. Make one of them slightly smaller than the other three.
Add some white icing on to the tips of the penises claws and stick to the top of the cupcake. Et voila: an edible piece of Rhys Ifans!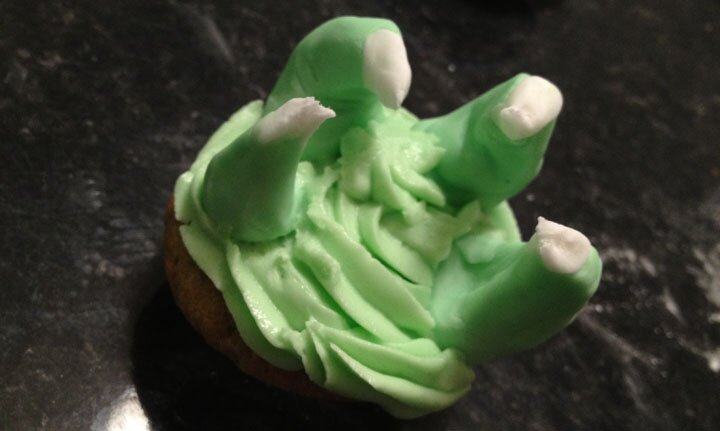 Spin them altogether into one big web and you should end up with this sexy set of The Amazing Spider-Man cupcakes. IN 3D.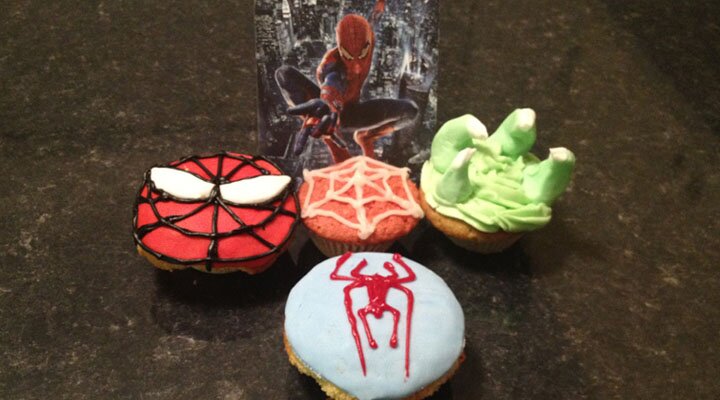 For more Spidey goodness before the film hits UK cinemas tomorrow, head this way for the trailer - or read our The Amazing Spider-Man film review (written, of course, to the Spider-Man theme tune).
Tags:
andrew garfield
marc webb
movie cupcakes
sony
spiderman
the amazing spider-man