Movie Cupcakes
| | | |
| --- | --- | --- |
| Movies cakes: Woody Allen cupcakes | | |
Written by Ivan Radford
Sunday, 22 September 2013 16:50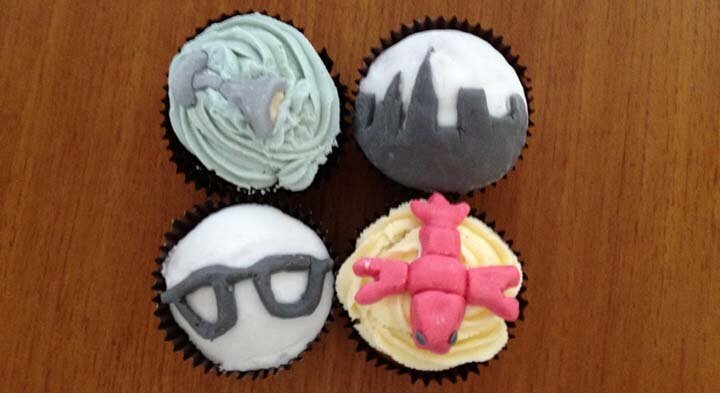 "Boy, the food at this place is really terrible." "Yeah, I know - and such small portions."
That's how I feel about my cakes. But with National Cupcake Week in the UK and Blue Jasmine out in cinemas in a few days, I couldn't resist the urge to bake some Woody Allen cupcakes. After all, baking is the most fun you can have without laughing.
Read more...
| | | |
| --- | --- | --- |
| Oscar Nomnomnom 2013: The cupcakes (and the winners) | | |
Written by Ivan Radford
Monday, 25 February 2013 16:03
We had a grand total of 10 entries in for this year's Oscar Nomnomnom Challenge - at least 200% more than the total number of people who read this blog.
As always, points are awarded for correct predictions in all categories, including the short films. After waking from a Haribo-induced coma this afternoon, covered in scribbled declarations of love to Jennifer Lawrence, the points have been counted (view the full predictions here). The final scores are as follows....
3
8
8
10
11
14
14
16
16
Which means that the 2013 Oscar Nomnomnom Champion, correctly guessing the highest number of Oscar winners for the second year in a row, is...
18
So, in accordance with hallowed Oscar Nomnomnom rules, King of Cakes Mr. Cunningham now has his choice of 4 cupcakes from the selection below, which shall then be delivered to his door by our patented Cupcake Ninja delivery service.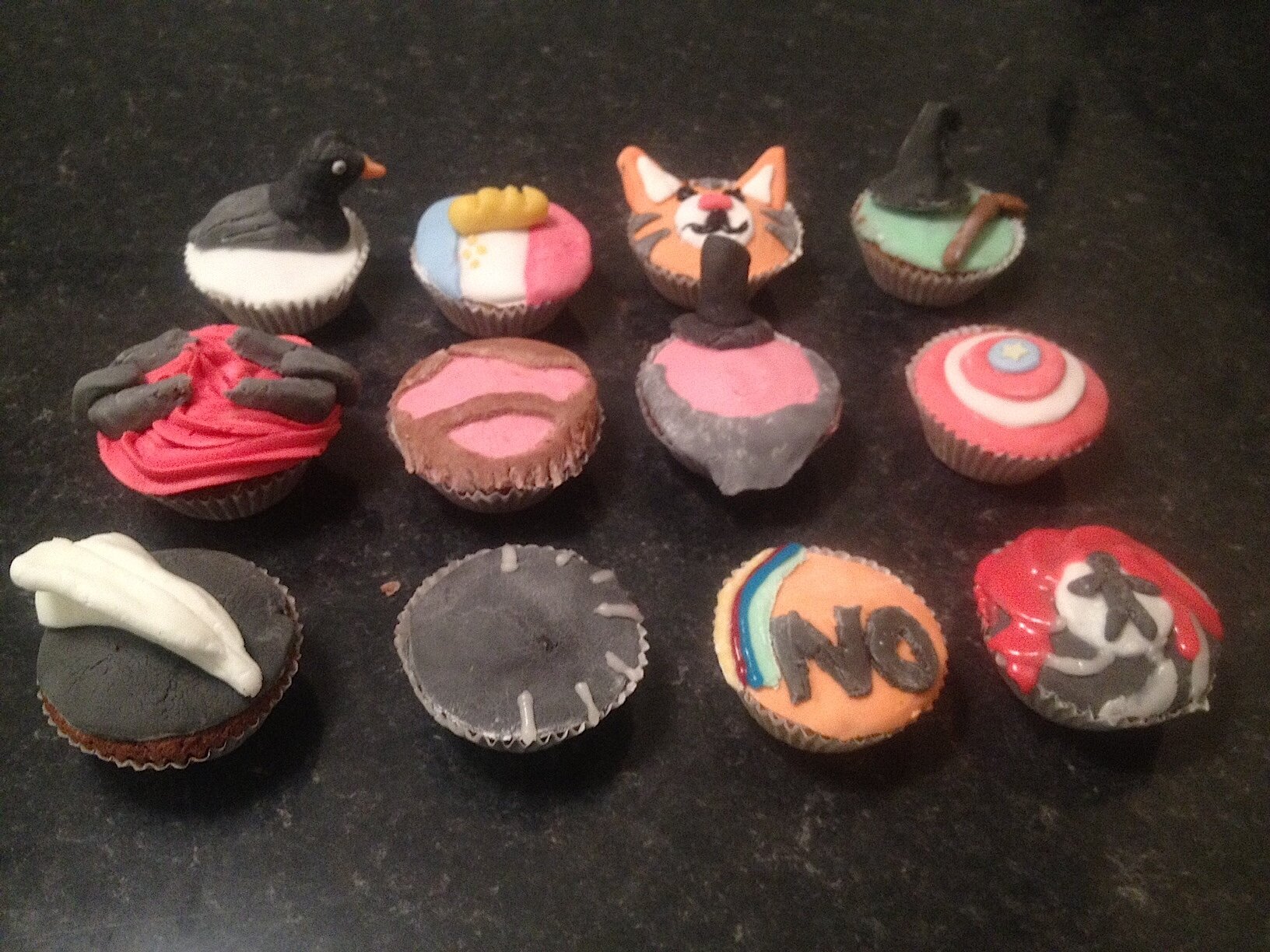 Runners-up Céline and Chris, both with 16 correct predictions, can (if they wish) pick 3 cupcakes each from the remaining stash, while joint-third place Andrew can then claim the remaining 2 cupcakes.
Again, full disclosure: as I admitted yesterday, I had some help with the cupcakes this year from my seven year old nephew. His contribution to the edible booty will be awarded to Alex as a commiseration prize. It's edible - I just have no idea what it's supposed to be.
Alex, read on to see what you've won...
Read more...
| | | |
| --- | --- | --- |
| The Oscar Nomnomnom Challenge 2013 | | |
Written by Ivan Radford
Sunday, 27 January 2013 16:35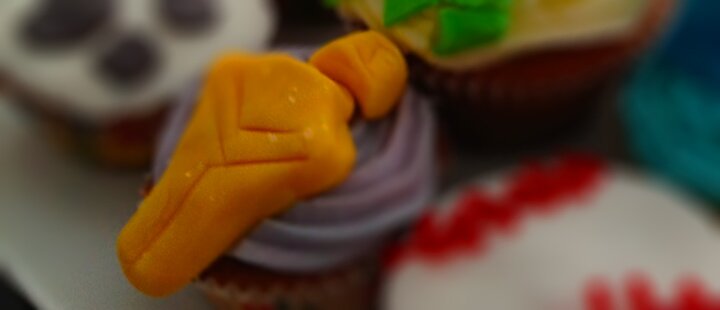 Two years ago, a man called Chris Blohm and I shared a vision. Like all the best visions, it involved cake. And movies. And so began the yearly Oscar Nomnomnom Challenge: a competition to guess the results of the Academy Awards… and reward the winner with cupcakes.
In 2013, four weeks before the Academy Awards ceremony, that vision continues in all its shambolic doughy goodness. Want to enter? All you have to do is write down your Oscars predictions (for all categories), send them to us, and cross your fingers that you get them right.
Whoever predicts the most correctly can have their pick of our delicious edible Oscar-themed movie cupcakes. They're like awards, but better – because you can eat them. (The runner-up can pick a cake too.)
To give you a taste of what your tummy could win, these are last year's nomtastic prizes: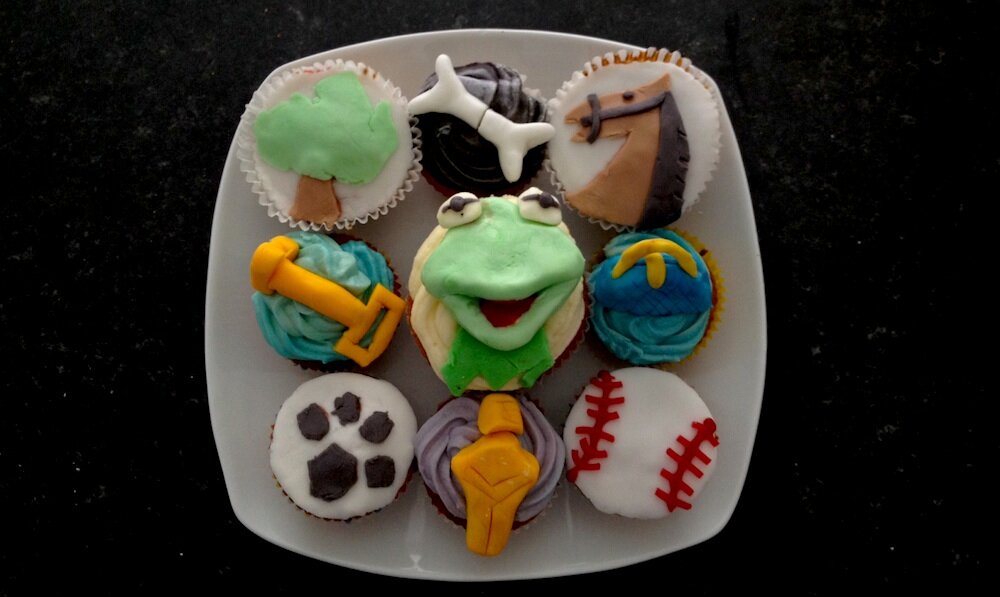 The winner of the 2012 Oscar Nomnomnom Challenge, Joe Cunningham, took home The Muppets and War Horse cakes and devoured them in his bedroom. Can you stop him stuffing his face again?
Get Your Nom On

Tweet a photo of your predictions (using the hashtag #Oscarnomnomnom) or email your entry to [email protected]. The deadline is 23:59 on Saturday 23rd February.
For the full list of 2013 Oscar nominations, click here. Cupcakes will be delivered by hand if you're in the London area, or by post for UK folks further afield.
| | | |
| --- | --- | --- |
| Christmas Movie Cupcakes; It's a Wonderful Life | | |
Written by Ivan Radford
Tuesday, 18 December 2012 06:53
It was only a few years ago that I saw It's a Wonderful Life for the first time - and amazingly, it lived up to its reputation. There's something brilliant about a Christmas film for all the family that starts off so bleak and miserable before leaping back into feel-good territory. It's like Scrooge, but with an even more tragic first act. And what better way to celebrate Jimmy Stewart's change of heart than with a cupcake?
Read more...
| | | |
| --- | --- | --- |
| Movie Cupcakes: The Hobbit (and Lord of the Rings - sort of) | | |
Written by Ivan Radford
Saturday, 15 December 2012 15:28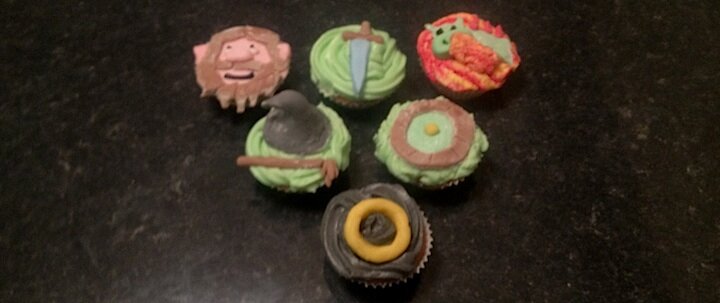 This year marks a return to the Christmas traditions of old. The Christmas traditions that said we could skip all the Eastenders repeats on BBC One and go and live in Middle-Earth for four hours - and then, after coming out for a toilet break, run straight back in for another four hours. But with The Hobbit, Peter Jackson's more determined than ever to extend our stay, to the point where six chapters of a tiny kids book now go on for two hours and 40 minutes.
So, you're stuck in Middle-Earth, surrounded by bits and bobs from The Lord of the Rings Appendices, and you've run out of things to eat. Do you eat your cinema ticket? Chew your own leg off? How about nibbling on Gandalf's hat? Or swallowing the ring and cutting out another 6 hours of padding?
Well, now you can do two of those - not the leg - with our own Hobbit cupcakes. Continuing our string of Christmas movie-themed cakes, these Tolkien treats will make sure you and your company of greedy dwarves need never go hungry again.
Read more...
| | | |
| --- | --- | --- |
| Christmas Movie Cupcakes; The Snowman | | |
Written by Ivan Radford
Sunday, 09 December 2012 11:59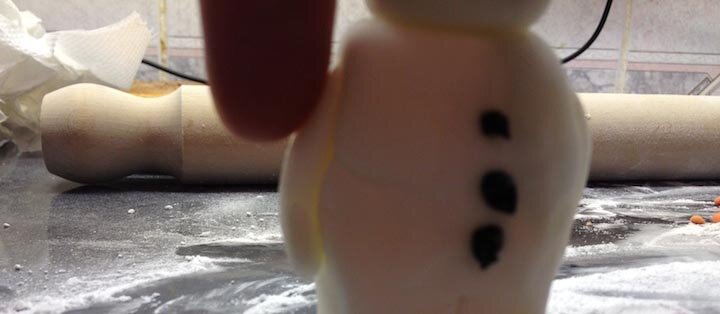 Dianne Jackson's animation of Raymond Briggs' picture book is an undeniably adorable piece of Christmas happiness. Put some of that frosty warmth in your belly by making some Snowman cupcakes - the perfect antidote to Channel 4's possibly-awful sequel, The Snowman and the Snowdog, which is showing on Christmas Day.
Read more...
Start Prev

1

2 3 Next > End >>


Page 1 of 3