| | | |
| --- | --- | --- |
| Django Unchained international trailer gives Leo some sugar | | |
Written by Ivan Radford
Wednesday, 13 June 2012 11:35
The new Django Unchained international trailer has turned up over at Yahoo. And it's even sweeter than the last Django Unchained trailer for two reasons: 1. It tackles the issue of Jamie Foxx dressing like Will Ferrell out of Elf, and 2. It features Leonardo DiCaprio saying the immortal line: "Coco, give me some sugar."
Trust me. It's a lot more exciting when he says it.
To think there was a time when we had trouble picturing Leonardo DiCaprio in a Tarantino film. Not any more. Here's the video:
Django Unchained is out in UK cinemas on Friday 18th January. And remember: the 'D' is silent.
| | | |
| --- | --- | --- |
| Film review: Rock of Ages | | |
Written by Ivan Radford
Tuesday, 12 June 2012 12:23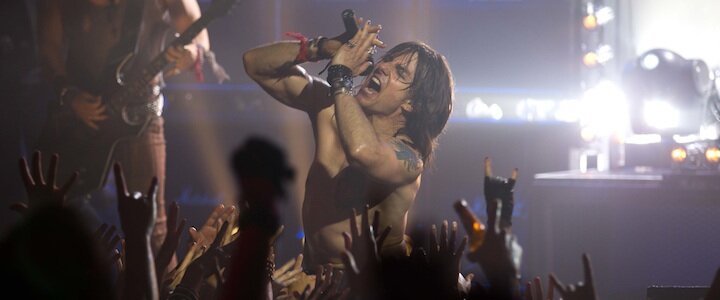 Cast: Diego Boneta, Julianne Hough, Tom Cruise, Russell Brand, Alec Baldwin, Catherine Zeta-Jones, Malin Akerman
Certificate: 12A
Trailer
Sherrie's (Hough) a small town girl
Livin' in a lonely world
She took the midnight bus goin' to L.A.

Met a city boy (Boley)
Discovered that they both enjoy
Miming to 80s songs almost anywhere

On buses or in smoky rooms
Looking for any excuse
Like Mamma Mia with rock tunes
- it goes on and on and on and on…
Read more...
| | | |
| --- | --- | --- |
| My WIFE? | | |
Written by Ivan Radford
Tuesday, 12 June 2012 06:51
One of the Batman franchise's better line readings popped up on TV last night during the football. It's a wonderful use of eyebrows and gutteral throat growling, although it's still not as good as Christian Bale's classic "WHERE IS HE?"
| | | |
| --- | --- | --- |
| DVD Review: Mystery Science Theater 3000: The Movie (MST3K:TM) | | |
Written by Selina Pearson
Monday, 11 June 2012 08:09

Director: Jim Mallon
Cast: Michael J Nelson, Trace Beaulieu, Kevin Murphy
Certificate: PG
Release Date: Monday 11th June
RRP: £15.99
If you look up at the sky in the evenings, you'll see satellites buzzing by. There are people on some of them there objects. What do they do all day? Mike Nelson (Nelson) watches films. But not just any films: he's been trapped on the Satellite of Love by Dr Clayton Forrester and is forced to sit through some of the worst movies ever made. Why? It's all part of the evil scientist's devious plan to work out which film to inflict upon Earth and turn the inhabitants into gibbering amoeboid, thus enabling him to TAKE OVER THE WORLD.
Read more...
| | | |
| --- | --- | --- |
| The Hobbit's new production blog - featuring EVERYONE | | |
Written by Ivan Radford
Friday, 08 June 2012 08:38
"Hi, I'm Rachel." "Hi, I'm Luke." "Hi, I'm Ann." "Hi, I'm Peter." "Hi, I'm, Jimmy." "Hi, I'm Dan." "Hi, I'm Jack." "Hi, I'm Ra." "Hi, I'm Orlando Bloom."
Right, let's make this much simpler. Hands up if you're NOT working on The Hobbit.
Staged? Yes. Does that make it any less awesome? Hell no.
| | | |
| --- | --- | --- |
| Film review: Casa de Mi Padre | | |
Written by Ivan Radford
Thursday, 07 June 2012 17:18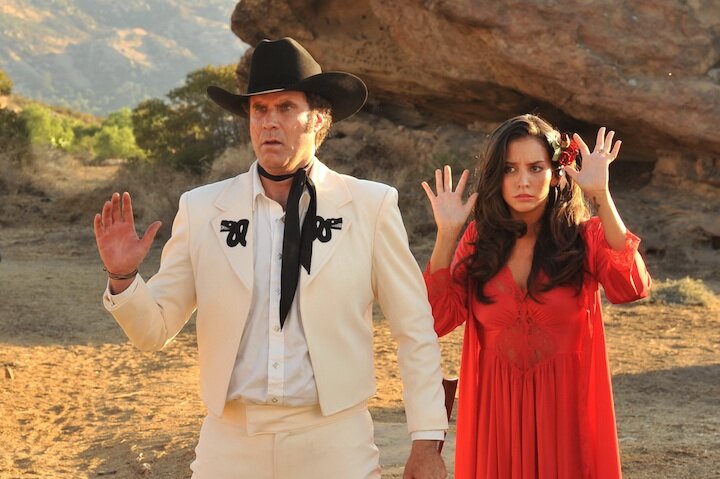 Director: Matt Piedmont
Cast: Will Ferrell, Gael Garcia Bernal, Diego Luna, Genesis Rodriguez
Certificate: 15
UK Trailer
Will Ferrell no puede hablar Español. Pero, ¡mira! ¡En esta película esta hablando en Español! ¿Es un hombre loco, no? Que tonto.
Pero Casa de Mi Padre utiliza exactamente esta cosa para hacer reir. Armando Alvarez (Ferrell) es lo mas pequeno de su familia. Un hombre que su padre no toma en serio, Armando lucha contra esta percepcion – hasta el punto que se debe matar narcotraficantes y joder los mujeres. Pero no puede, porque es inútil en todo. ¡Pobrecillo Armando!
Para muchos de los criticos ingleses, Casa de Mi Padre es divertido porque tampoco no pueden hablar Español. Pero las risas llega gracia al dialogo, no a la lengua. En películas ingleses, Ferrell dice muchas tonterías. En Español, es lo mismo.
Read more...
| | | |
| --- | --- | --- |
| Film review: The Innkeepers | | |
Written by Ivan Radford
Thursday, 07 June 2012 14:33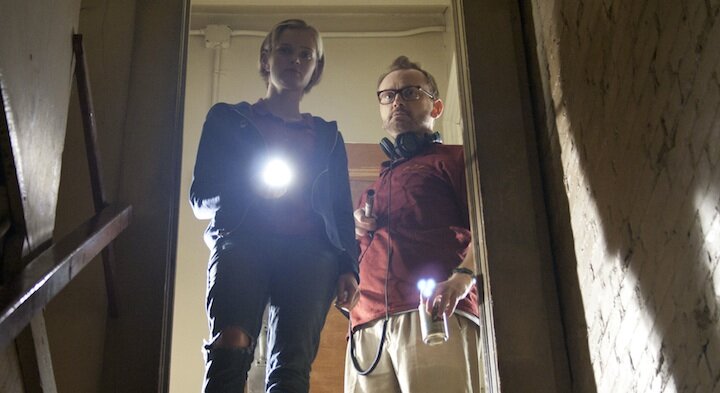 Director: Ti West
Cast: Sara Paxton, Pat Healy
Certificate: 15
There's something about corridors that freaks people out. Is it the ghost of The Shining lurking around the corner? Ti West does well to avoid it in his haunted hotel flick, The Innkeepers. Joining lacklustre staff members Claire (Paxton) and Luke (Healy) for the last few days of business, West's workplace hangout feels closer to The Office than a horror movie - and that defiantly low-key shamble is both its best feature and its biggest flaw.
Read more...
| | | |
| --- | --- | --- |
| Django Unchained trailer is pretty damn fine | | |
Written by Ivan Radford
Thursday, 07 June 2012 00:25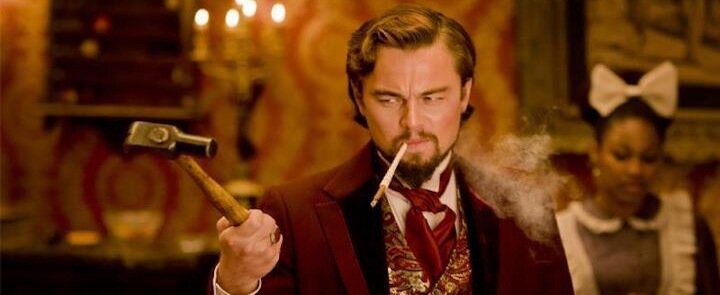 Tarantino's Django Unchained trailer jumped all over the interwaffles last night and you know what? It looks pretty damn fine.
From Jamie Foxx's revenge-driven slave to Christoph Waltz's German bounty hunter in colourful costumes, the Spaghetti Western is as ridiculous as it gets. And that's before we meet Leonardo DiCaprio's sleazy villain.
Read on for the full Django Unchained trailer - or head this way for the Django Unchained poster. That's Django, remember. The 'd' is silent.
Read more...
| | | |
| --- | --- | --- |
| Wreck-It Ralph trailer might be the best videogame movie ever made | | |
Written by Ivan Radford
Wednesday, 06 June 2012 20:02
"You is bad guy. That doesn't mean you is bad guy!"
That's Zangeif. Talking to Wreck-It Ralph. In a support group. For computer game characters. Yes, Wreck-It Ralph is a movie that sees Ralph (John C. Reilly) get tired of wrecking it all the time. Especially if Fix-It Felix (Jack McBrayer) comes along and repairs it all over again.
What if he doesn't want to be the bad guy anymore? What if he wants to be the good guy? What if he goes from game to game trying out different worlds until he finds one where he doesn't have to wreck it?
If you haven't listened to that thought in your head yet, allow me to say it out loud: Jane Lynch, Sarah Silverman, John C. Reilly, Pac-Man's ghosts, Bowser, M. Bison, Dr. Robotnik, Zangeif AND Wreck-It Ralph all in the same film? Disney's latest animation, which blends 8-bit graphics with full-on CGI, might be the best videogame movie ever. Unless you really like Street Fighter. Or Wing Commander. Or Resident Evil. Read on for the trailer, which premiered over at MSN.
Wreck-It Ralph is out in the UK next February.
| | | |
| --- | --- | --- |
| Film review: iLL Manors | | |
Written by Ivan Radford
Wednesday, 06 June 2012 13:45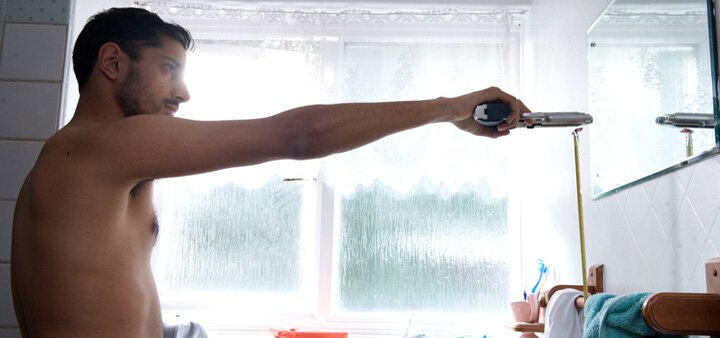 [WARNING: THIS REVIEW CONTAINS MIDDLE-CLASS WHITE PERSON ATTEMPTING TO RAP.]
Director: Ben Drew
Cast: Riz Ahmed, Ed Skrein, Natalie Press, Anouska Mond
Certificate: 15
Trailer
Kidulthood: The Musical or miserable stuff that screws with all the things we love about films and cinema today? Critics who can't stand the word blud will say to stay away - but ill Manors isn't bad just a little flawed in execution; much like this review, which shows I need to learn some elocution.
Ben Drew's debut is full of loud music and unlikeable people (the opposite of this year's overlooked Wild Bill) but despite the sloppy script, iLL Manors isn't crap. So rather than write an essay, I reviewed it in a rap:
Note: Eran Creevy's excellent Shifty was made in 2008 - not sure why I kept saying 2004...
| | | |
| --- | --- | --- |
| I KNEW there was a reason why Shadow Dancer was on my must-see list this year | | |
Written by Ivan Radford
Wednesday, 06 June 2012 11:56
James Marsh's return to fictional feature film territory after two superb documentaries (Man on Wire and Project Nim) has been near the top of my must-see list for a long time. Now, Shadow Dancer's official UK trailer has reminded me why: because the film, which stars Clive Owen, Andrea Riseborough and Gillian Anderson, looks flipping brilliant.
Shadow Dancer is released in UK cinemas on Friday 25th August.
| | | |
| --- | --- | --- |
| Film review: Red Tails | | |
Written by Ivan Radford
Tuesday, 05 June 2012 08:57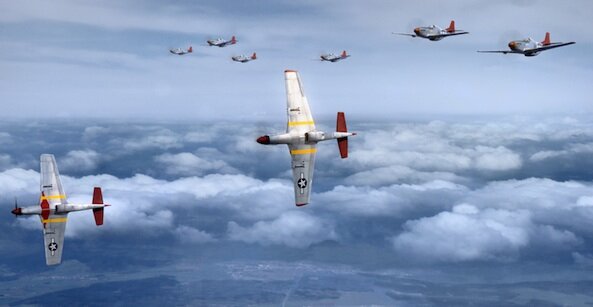 Director: Anthony Hemingway
Cast: David Oyelowo, Cuba Gooding Jr., Terrence Howard, Nate Parker
Certificate: 12A
Trailer
There's a thin line between dumb B-movie and completely unbearable cheese. Red Tails, George Lucas' attempt to tackle the true story of the Tuskegee airmen in WWII, sets that line firmly in its sights and crashes planes all over it. The result is a fun, awkward, entertaining, dreadful, Sunday afternoon matinee of a movie. An inspiring tale of underdogs and racism with just enough brain cells to get off the ground. It's The Help meets Hot Shots! Part Deux.
Read more...
| | | |
| --- | --- | --- |
| DVD Review: Juan of the Dead | | |
Written by Ivan Radford
Monday, 04 June 2012 08:18

Director: Alejandro Brugués
Cast: Alexis Diaz de Villegas, Jorge Molina
Certificate: 15
Release Date: Monday 4th June
RPP: £15.99
Living dead. Infected. Re-animated. Flesh eaters. Cinema has come up with a lot of words for zombies over the years. Now Cuba has given us a new one: dissidents. It's a perfect fit for Alejandro Brugués' Juan of the Dead, a horror-comedy that mixes satirical bite with sloshy goo – and comes out the other side wielding an oar.
Read more...
<< Start < Prev 1 2 3 4 5 6 7

8

9 10 Next > End >>


Page 8 of 159