| | | |
| --- | --- | --- |
| Promethweekus: Alien Cupcakes | | |
Written by Ivan Radford
Saturday, 02 June 2012 12:41

After the successful second year of Oscarnomnomnom and those lovely Avengers cupcakes, I've decided to embrace my inner baking nerd and start blogging movie cupcakes each month. Because let's face it, I'd probably be baking them anyway, so I might as well take pictures and make you lot jealous.
Following the edible Avengers goodness, I therefore turned my doughy fingers to the next big movie on its way to cinemas. An inspirational, stylish, colourful film, well-suited to the cute, family-friendly nature of the innocent cupcake. Yes, I present to you the world's first Prometheus-inspired baked goods. If H.R. Giger makes you hungry or you want your chest to burst with cakey goodness, then these babies will hug your face off.
Ridley Scott-themed Alien cupcakes? It's probably a good thing I don't have children. Read on for the full recipe and stuff - or head this way for a Prometheus review (spoiler: it's quite good).
Read more...
| | | |
| --- | --- | --- |
| Full Bourne Legacy trailer goes all Lion King 3 | | |
Written by Ivan Radford
Friday, 01 June 2012 09:21
The full trailer for The Bourne Legacy has popped up on the interwaffles. And here's the surprise: it's all part of the same franchise!
No, seriously. It's way more interconnected that it first appeared. You remember The Lion King 3? The one that went back to the beginning of an earlier film and retold events from a different perspective? Well, The Bourne Legacy looks like that. But with guns.
Jeremy Renner plays Timon and Pumbaa, while Ed Norton and Rachel Weisz play Rafiki and Nala. Albert Finney returns as Scar, while Joan Allen is - I don't know - Zasu or something. Matt Damon is, of course, Simba, who for the purposes of this analogy is invisible.
This stopped making sense about two paragraphs ago. You should probably just watch the full video before I start singing Circle of Life.
The Bourne Legacy (aka. The Lion King 3.5) is out in UK cinemas in August. And it looks flipping brilliant.
| | | |
| --- | --- | --- |
| Film review - Prometheus (3D) | | |
Written by Ivan Radford
Thursday, 31 May 2012 19:33

Director: Ridley Scott
Cast: Noomi Rapace, Michael Fassbender, Charlize Theron, Logan Marshall-Green
Certificate: 15
Trailer
From the opening credits, gliding over the surface of an Earth-like planet, you can tell that Prometheus is a very different kind of Alien.
Ridley Scott's return to the genre that he mastered – twice – has been trumpeted as the prequel to the series. The one that explains the beginnings of H.R. Giger's beasties. But when we see our first E.T., it's clear that the director's thinking bigger than that: he doesn't want to explain where the Space Jockey on LV-246 came from. He wants to explain where EVERYONE came from.
Read more...
| | | |
| --- | --- | --- |
| Dear Rebecca Hall, MARRY ME. | | |
Written by Ivan Radford
Thursday, 31 May 2012 13:41
Every now and then, something comes along that reminds how hopelessly in love I am with Rebecca Hall. This week, it's the Lay the Favourite trailer.
Based on the true story by Beth Raymer about Las Vegas gamblers, it sees Hall shack up with Bruce Willis and the cute Joshua Jackson to generally make as much money as possible. It's out in UK cinemas on Friday 22nd June - don't let the rom-com vibe from the trailer put you off. Here's the video:
See what I mean? Isn't she just delightful? The rest of the cast are too - what with this, Moonrise Kingdom and Looper, Bruce Willis is on a serious winning streak for roles right now - but hey, I don't want to marry them.
| | | |
| --- | --- | --- |
| Promethweekus: Alien Quadrilogy in Haiku | | |
Written by Ivan Radford
Wednesday, 30 May 2012 16:54

Prometheus is almost here. In case you hadn't guessed from the millions of teasers and trailers - mostly for other teasers and trailers. So it's probably about time someone did a themed series of blog posts over a week (well, it's Wednesday now, so let's say a couple of days) and gave it a stupid name. Like Promethweekus. Or something.
With Ridley Scott returning to his best genre, the temptation is to write long, ineloquent articles analysing what makes the original Alien such a superb film. A part of me walks to talk almost exclusively (and at length) about Ridley Scott's use of tracking shots and how he shoots empty corridors like no other director. Another part of me wants to then contrast that with James Cameron's Aliens and talk about how the Avatar director tries to imitate Ridley's corridor-based camera movements - and mostly fails.
It's also hard not to debate the character development of Sigourney Weaver's Ripley: the careful juxtaposition of her against Veronica Cartwright's hysterical fellow female crew member in 1979; the unsubtle use of Carrie Henn's "Newt" in the loud, bombastic 80s; the transformation from mother to Queen Bitch at the turn of the decade; the move from Queen Bitch to scientific freak in 1997's muddled finale by Jean-Pierre Jeunet.
But I was so busy rewatching the Alien series that I didn't have time for all of that. So instead, here's a quick and easy way to remind yourself what happened in the franchise before going back to the myth's origins.
Here is the Alien Quadrilogy - in Haiku.
Read more...
| | | |
| --- | --- | --- |
| Les Miserables trailer almost tops Frost/Nixon: The Musical | | |
Written by Ivan Radford
Wednesday, 30 May 2012 12:20
The Les Miserables trailer has turned up on t'internet today - and what with Anne Hathaway dreaming a dream and Hugh Jackman being all manly and uniformed, Tom Hooper's big screen version of the musical is looking ruddy exciting.
Almost as exciting as the last time Hugh and Anne sang together all those years ago. All together now: "Mr. Frost... I think I love you!" "Oh... Nixon."
And once you're done singing that, here's the Les Mis trailer:
Les Miserables is out on Friday 11th January next year.
| | | |
| --- | --- | --- |
| Film review: Snow White and the Hunstman | | |
Written by Ivan Radford and Jo Bromilow
Tuesday, 29 May 2012 14:47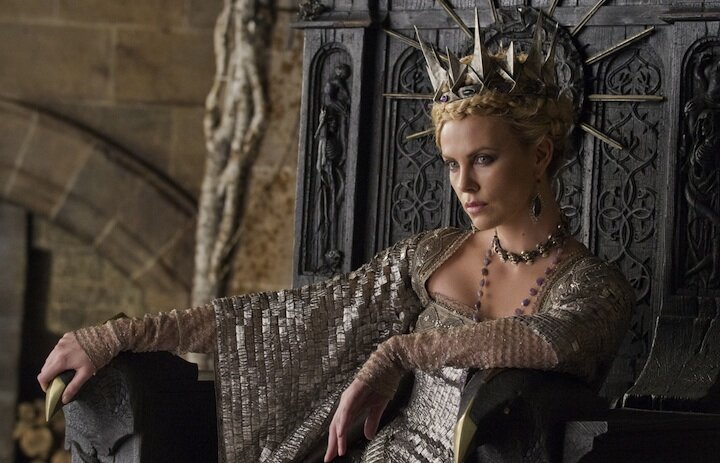 Director: Rupert Sanders
Cast: Kristen Stewart, Chris Hemsworth, Charlize Theron
Certificate: 12A
Once there was a woman who pricked her finger on a rose in winter and thought: "I wish I had a child as white as this snow with lips as red as blood." Five seconds later, a baby was born - because that's how motherhood works, according to Snow White and the Huntsman, which begins with a prologue as baffling as the rest of its 126 mind-boggling minutes.
Based on the original Brothers Grimm story, Rupert Sander's twisted tale isn't afraid of a little blood or carnage. In fact, it likes it so much that it hacks the story to bits, chopping and changing its plot every few minutes.
Read more...
| | | |
| --- | --- | --- |
| Abraham Lincoln: Vampire Hunter's latest trailer is a load of trash | | |
Written by Ivan Radford
Tuesday, 29 May 2012 06:28
Four score and seven years ago our fathers brought forth on this continent, a new nation, conceived in Liberty, and dedicated to the proposition that all men are created equal.
Except for vampires. We kill those sonsabitches.
That's what history sounds like after Timur Bekmambetov has got his hands on it. And with Tim Burton producing, Seth Grahame-Smith adapting his own book, and Rufus Sewell and Mary Elizabeth Winstead starring, my money's still on the Night Watch director to make Abraham Lincoln: Vampire Hunter a stupidly fun romp.
Do you agree? Here's the latest Abraham Lincoln: Vampire Hunter trailer:
Abraham Lincoln: Vampire Hunter is out in UK cinemas on Wednesday 20th June.
| | | |
| --- | --- | --- |
| Film review: Top Cat: The Movie (3D) | | |
Written by Ivan Radford
Monday, 28 May 2012 07:37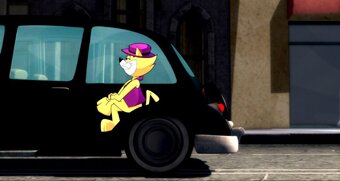 Director: Alberto Mar
Cast: Jason Harris
Certificate: PG
Trailer
You've got to hand it to Mexico. They really love Top Cat. As in, they REALLY love Top Cat. Over the years, they have elevated Hanna Barbera's foxy feline to the status of full-on folk hero. Redubbed, reworked and retooled, Don Gato was possibly more popular south of the border than in his home country.
Perhaps it was natural, then, for Warner Bros. to get Mexican studio Anima to create a feature film update of the TV series. But the results are far from tip top.
Read more...
| | | |
| --- | --- | --- |
| BlogalongaBond: GoldenEye (1995) | | |
Written by Ivan Radford
Saturday, 26 May 2012 12:53

BlogalongaBond. One Bond film a month until Skyfall arrives in November.
Pierrrrrce BROSnan! That was how they introduced 007 on the highly underrated Muppets Tonight (see here for a wonderful Brosnan-fire-eating anecdote). But before that he had an even better introduction. No, not that 1987 Diet Coke ad: GoldenEye, one of my favourite Bond films.
Taking its cue from Dalton's James Bond-goes-rogue tradition, GoldenEye was a gritty outing for 007 with a liberal sprinkling of Roger Moore, an update smartly centered on the Anglo-Soviet aftermath of the Cold War. The result stayed true to Fleming's character (and the series' ludicrous 1970s-esque stuntwork) but positioned him firmly in the 1990s.
At least 90% of that was down to casting Sean Bean as the bad guy. One of the few other 00 agents we actually get to know, Alec Trevelyan is one of the best Bond villains in the whole canon. He's menacing, he has a good line in pop psychology and he gives Brosnan a chance to define his twinkly-eyed 007 by wreaking some personal revenge.
Where GoldenEye succeeds is keeping the balance between serious and silly. Giant EMP-firing satellite in the sky? Silly. Russian dominatrix who squeezes men to death with her thighs? Sexy, but ridiculous. Unlike Moore or Die Another Day, though, the silly is never out of control – even Q's scene, which sees Desmond Llewelyn snort with laughter, is balanced out by Judi Dench's steely turn as M (even if she does recycle the same old "personal vendetta" dialogue).
A three-dimensional bad guy, a rounded 007, a spot-on storyline, a cracking Bond theme song by Tina Turner/U2 and some superb action? Director Martin Campbell deserves a lot of credit: GoldenEye is just the entry the franchise needed after six years of confused waiting. Especially when we came so close to Kevin I-own-the-rights-to-Thunderball McClory doing yet another Never Say Never Again-style remake in 1990, starring Brosnan (called Atomic Warhead).
But GoldenEye is arguably most famous for giving the series something it never had before: the chance for the audience to pick up a gun and join in. Yes, GoldenEye 007 on the N64, which set the standard for film-based video games by joining the two rival mediums together with flawless precision. In fact, Rare's radical creation has never been bettered by a film game tie-in, let alone a general FPS - certainly not a Bond one, at least.
Yet 007 games have become as much a staple as the already-extensive list of brand names and merchandise associated with the franchise. So what made GoldenEye 007 so special? This informative pamphlet which I found in my DVD case explains it all…
Read more...
| | | |
| --- | --- | --- |
| Cannes Diary 2012: Day Whatever - I'm in Cannes! | | |
Written by Ivan Radford
Friday, 25 May 2012 09:10
Readers of my exclusive Cannes Diary, providing insights galore into a film festival from the perspective of someone who has never even set foot on the Croisette, are in for a surprise treat today.
Because guess where I've been these past two weeks? That's right! IN CANNES. *surprise twist music*
You may recall The Last Projectionist poster that I mentioned a while back? The documentary, made by the owner of Birmingham's Electric Cinema, about the dying profession of the movie projectionist? Well, we're on the poster. And that poster not only flew to Cannes, but also went one step further...
Because you'll never guess where I've been these past two weeks?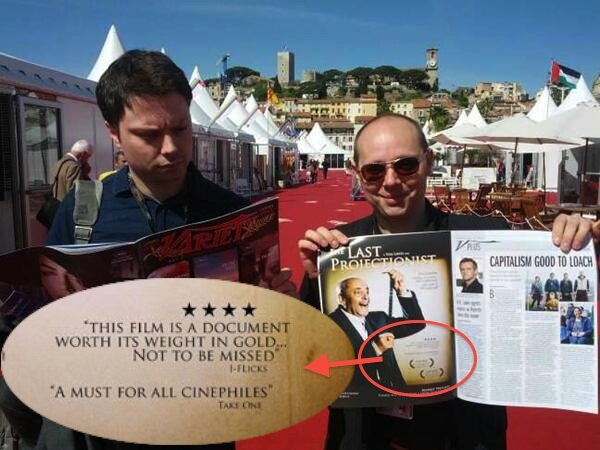 (via @Electricbham)
Yep, without even leaving London, I'm in ruddy Variety magazine. In Cannes. Who wants to touch me?
In other news, The Last Projectionist is released in 26 UK cinemas on Friday 22nd June. Head this way for more details on booking tickets.
| | | |
| --- | --- | --- |
| Bill Murray should give guided tours of all movie sets | | |
Written by Ivan Radford
Friday, 25 May 2012 08:48
"I've got a little bit of rum in me now... Sailor Jerry. It's a spiced rum."
And I thought Bill Murray couldn't get any more awesome after seeing his Cannes patchwork suit. Well, it turns out he can with this drunken tour of the Moonrise Kingdom set. He should give guided tours of all movie sets.
The wonderful thing is that him drunk in this video is almost exactly the same as him acting in the film. You can't tell the difference. Amazing. And good news for fans of his Cannes festival fashion: he even explains how his patchwork suit was made. 
Moonrise Kingdom is out in UK cinemas on Friday and it's absolutely lovely. Head this way to read a Moonrise Kingdom film review. 
| | | |
| --- | --- | --- |
| Film review: Free Men | | |
Written by Ivan Radford
Thursday, 24 May 2012 10:52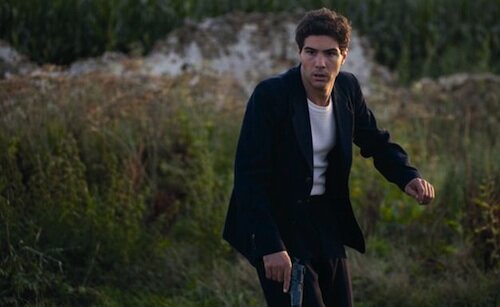 Director: Ismael Ferroukhi
Cast: Tahar Rahim, Michael Lonsdale, Mahmoud Shalaby
Certificate: 15
"What's that you say, Skippy? Another French occupation World War II drama? No, leave it down the abandoned mineshaft. We've had enough of those." That's the reaction you might have upon hearing the synopsis for Free Men (man joins uprising against German occupation), but this is one resistance flick that's worth a watch. Firstly, because it tells the less familiar tale of North African immigrants in wartime Paris. And secondly, because one of them is played by Tahar Rahim.
Fresh out of his turn in A Prophet, Rahim's on equally blistering form as Younes, a black market man who avoids trouble by hawking cigarettes rather than sharing political ideals. But a swift arrest later and he's forced to trade insider knowledge of the goings-on at a local mosque in exchange for his freedom.
Freedom. That's a word that gets used a lot in Ismael Ferroukhi's drama. But while the thought of Muslims chanting "Liberté!" and overcoming differences to protect Jews may sound heavy-handed, Ferrouski's film is anything but.
Read more...
<< Start < Prev 1 2 3 4 5 6 7 8

9

10 Next > End >>


Page 9 of 159