| | | |
| --- | --- | --- |
| In pictures: Yet another Skyfall teaser trailer breakdown | | |
Written by Ivan Radford
Monday, 21 May 2012 20:54
The Skyfall teaser trailer arrived this morning - and it was just a little bit ruddy fantastic. But because Roger Deakins' visuals were so stunning and the whole thing was so short, I found myself replaying the video in slow-motion just to get a closer look at it all.
So here's a full breakdown of the Skyfall teaser trailer in HD screencaps. Because sometimes a two-second picture of giant blue jellyfish just isn't enough. (Warning: possible spoilers - if any of my stupid plot predictions actually turn out to be correct.)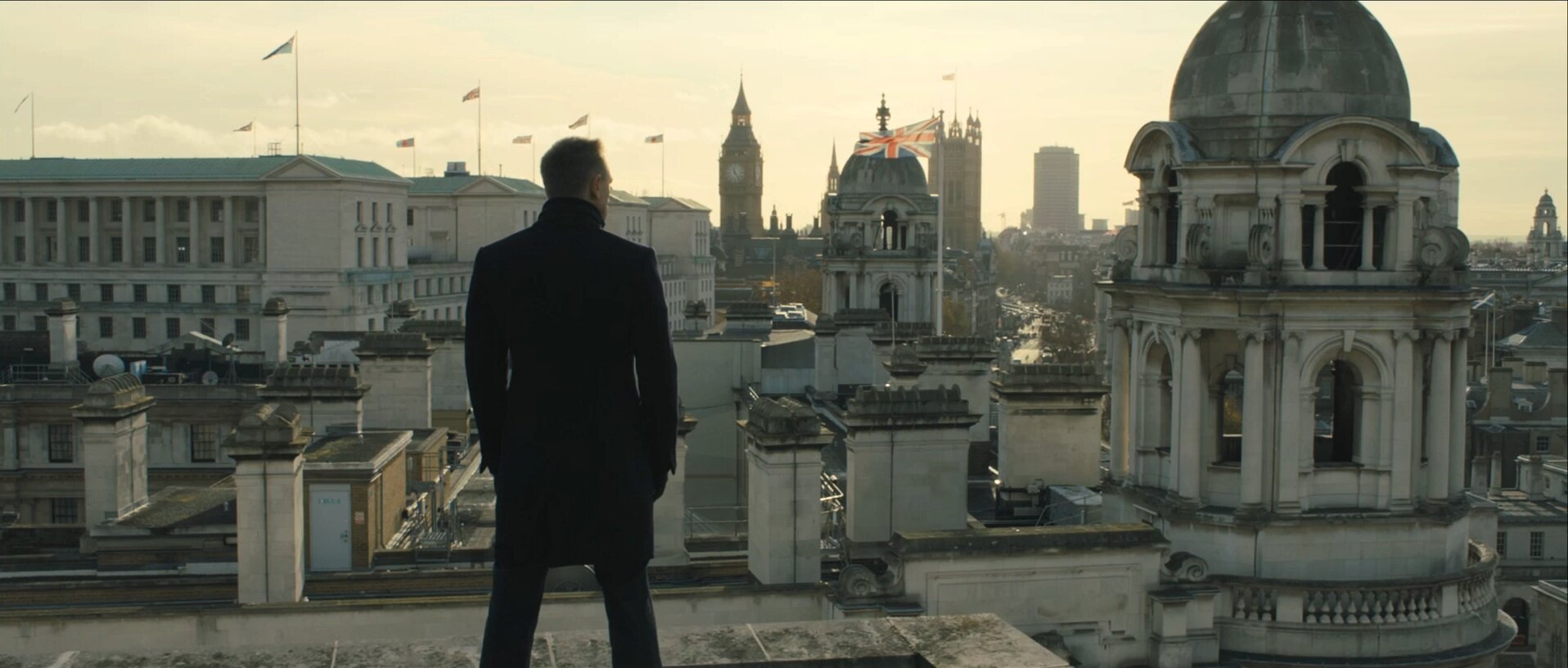 We start off in London - on top of the Department of Energy and Climate Change, no less - as Daniel Craig surveys the city from the Whitehall roof. He's looking good, although his long winter coat is no Bumberbatch's Sherlock.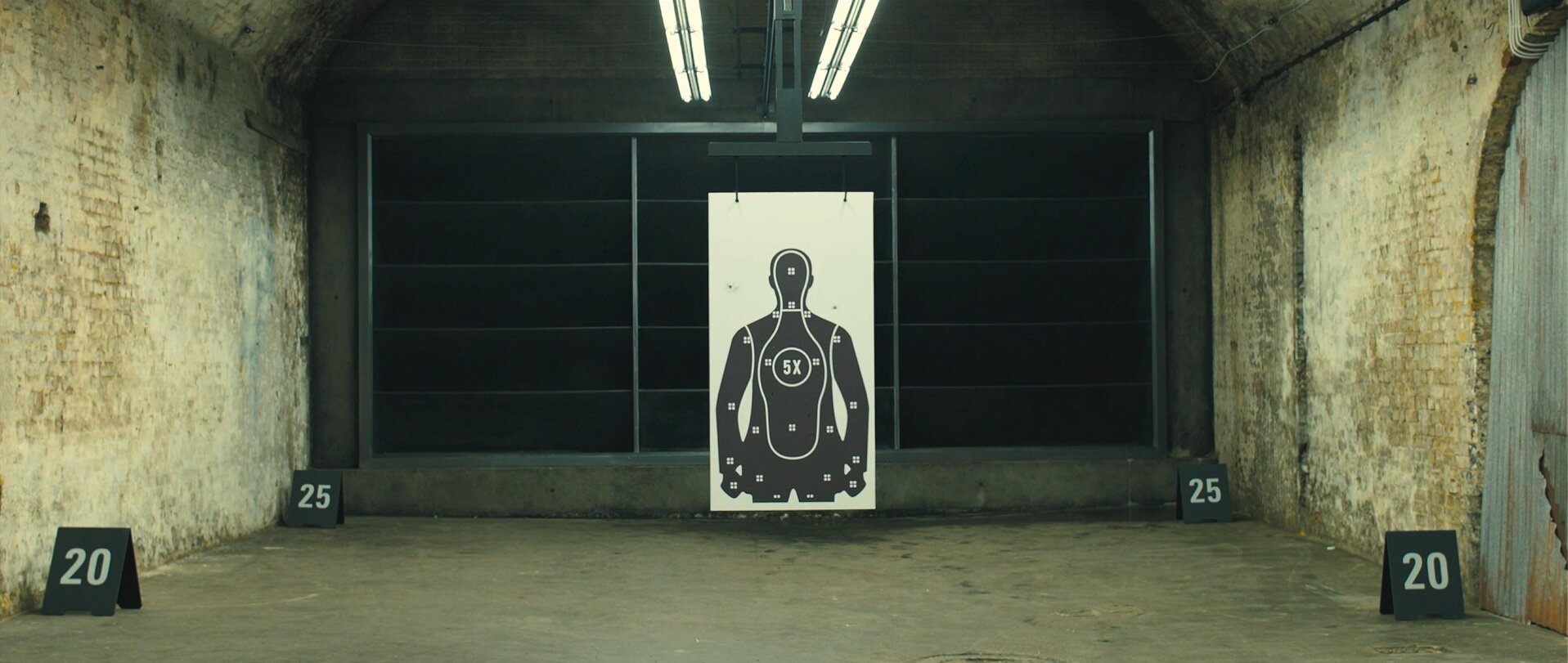 Then we see Bond holed up in an interrogation room, quizzed via word assocation. Gun? Shot. Murder? Employment. But he's clearly not right in the head - his aim's all over the place on the shooting range. (Kudos to Sam Mendes for some textbook showing-and-not-telling.)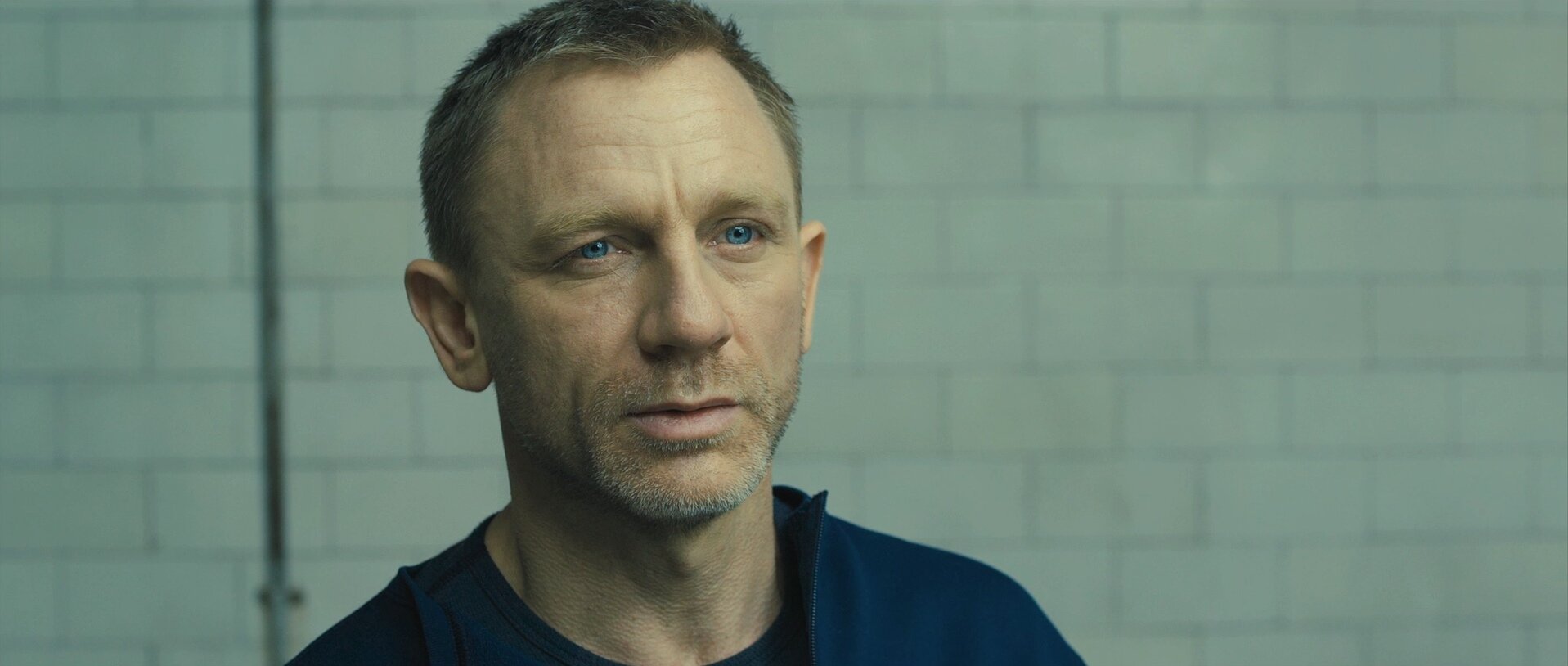 Then Bond is stopped dead in his tracks. "Skyfall," ventures his bearded examiner. "Skyfall." "Done," comes the reply. Sounds a wee bit like a completed government operation, methinks...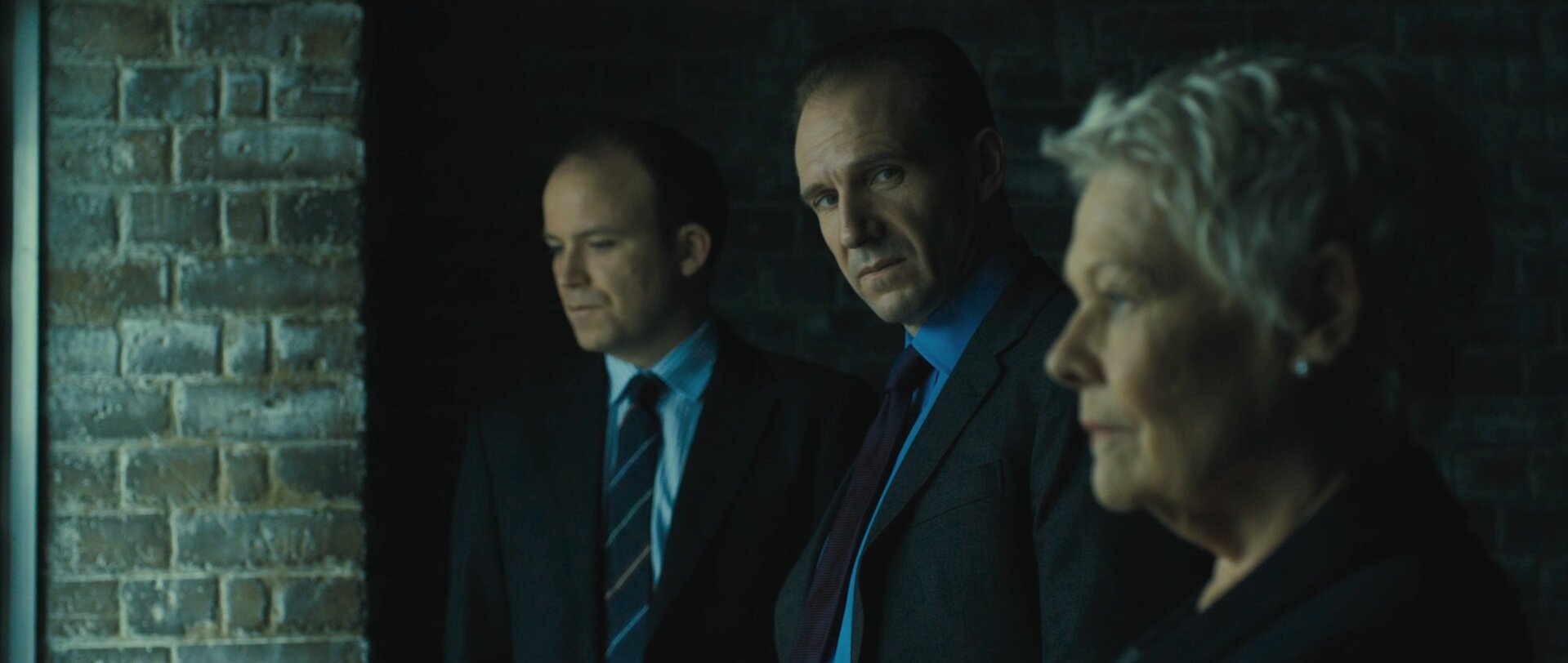 ... and if you look at the way Ralph Fiennes eyes up The Dench while the interrogation/medical examination/psych evaluation takes place, you begin to suspect that Bond isn't the one in trouble here: M is. What happened to put Bond off his game and cause all this hullabaloo? In the grand tradition of espionage flicks, it seems that operation Skyfall went wrong. Got to love a mission that goes wrong.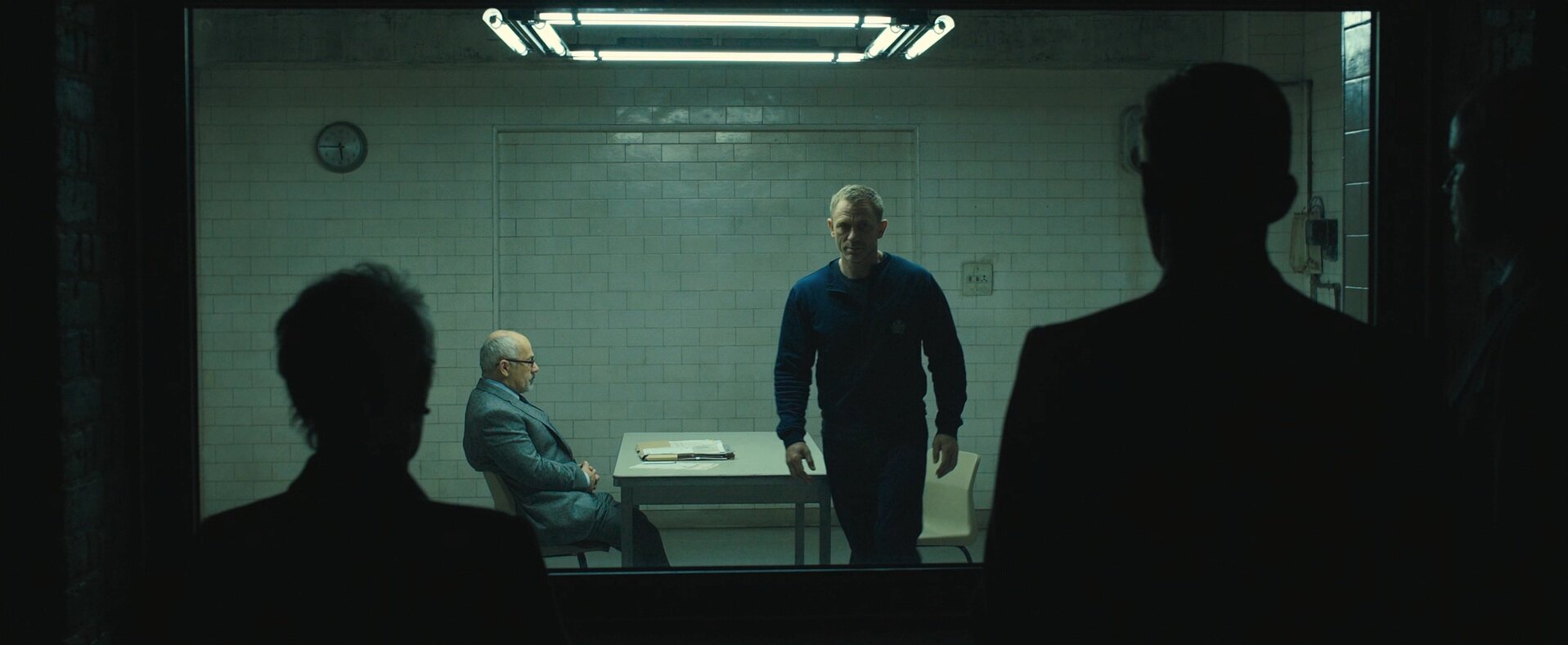 At which point 007 storms out, glaring at Raiph Fiennes and M as he goes. He's done his part: he's stuck up for M. Case closed. Plus he needs to change out of those tracksuit bottoms.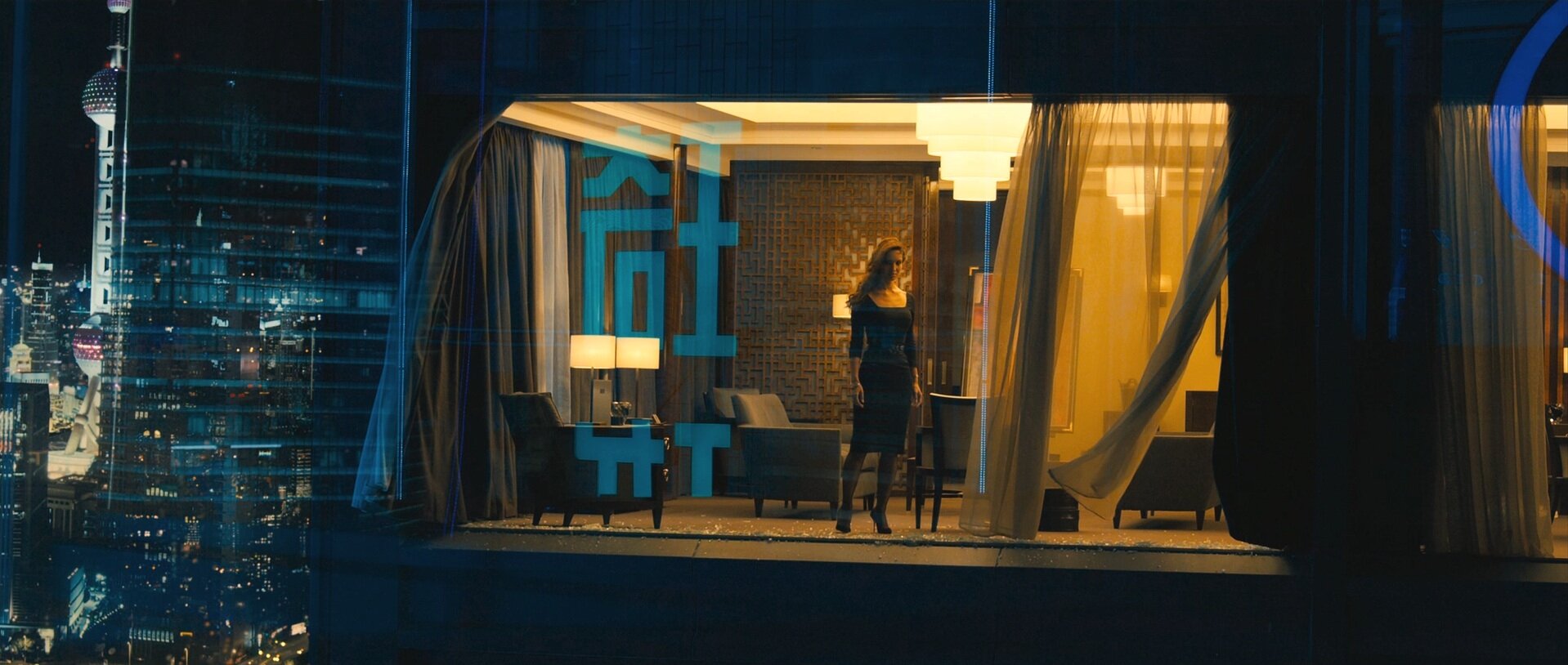 A few seconds later and we're eyeing up Berenice Marlohe through a window in Tokyo. I'd love to see Bond break out those tracksuit bottoms now.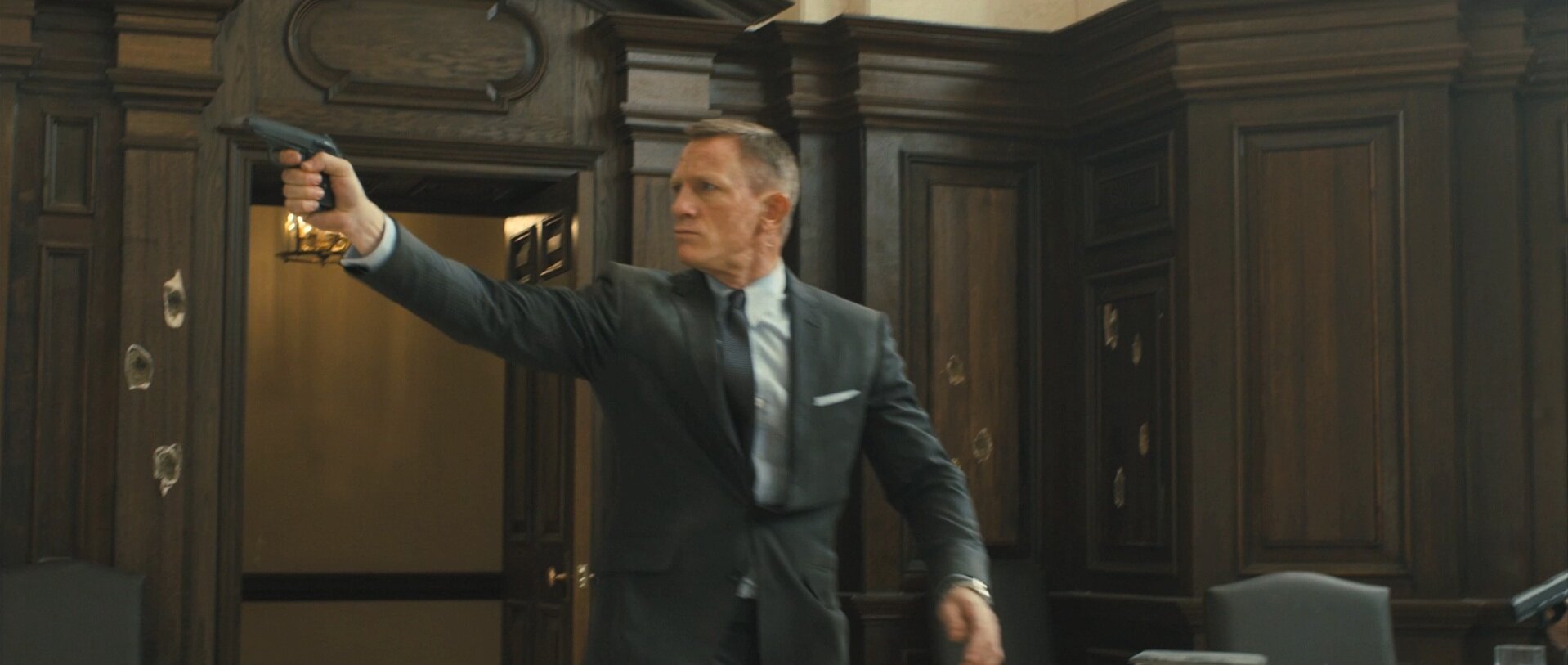 GUNS! We've got to have those. This looks like it's back in the London offices - remember MI6 gets attacked, according to the Skyfall synopsis. And, if you look carefully as Bond runs along shooting off a round, you can see Naomie Harris' hair in the background. She's also holding a gun. Moneypenny, she ain't.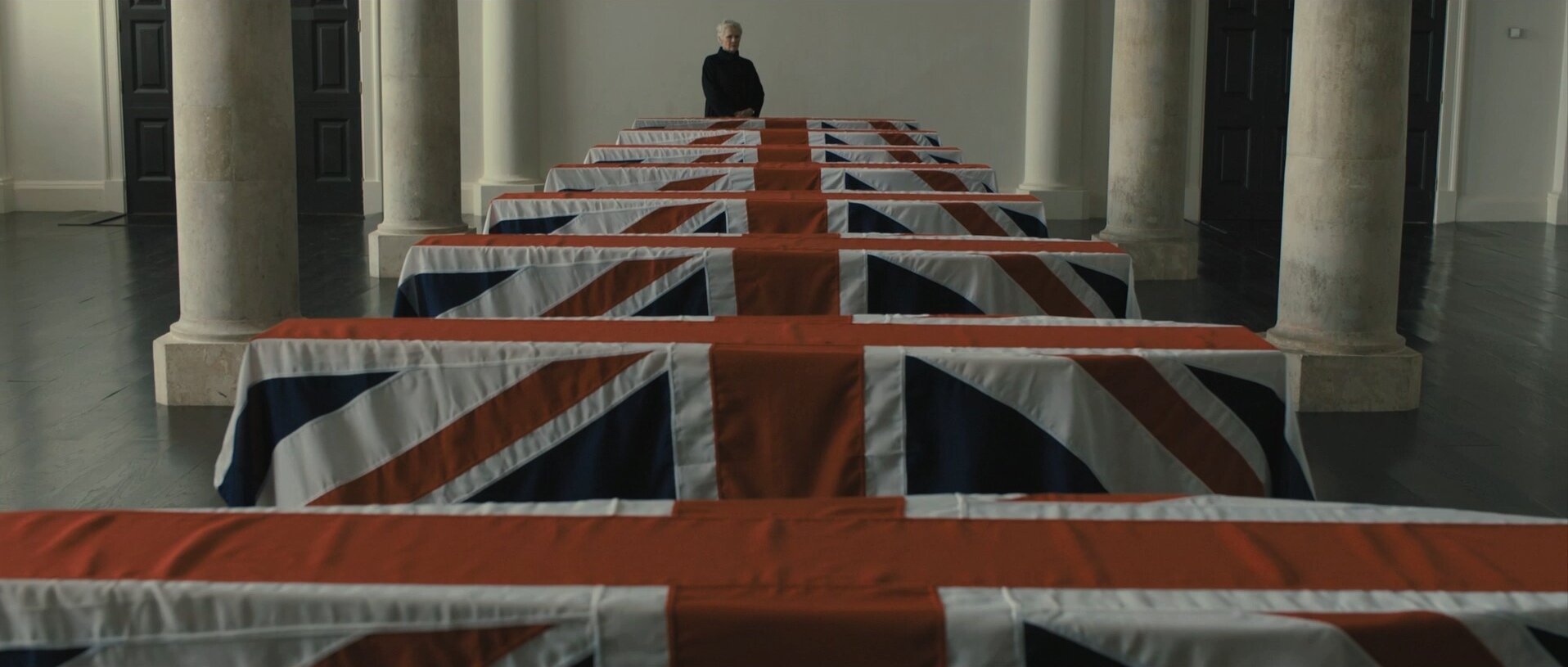 Oh look, it's all those dead people from that Skyfall operation what went wrong and got M into trouble. (Presuming that Skyfall is an operation and that it went horribly wrong, etc.)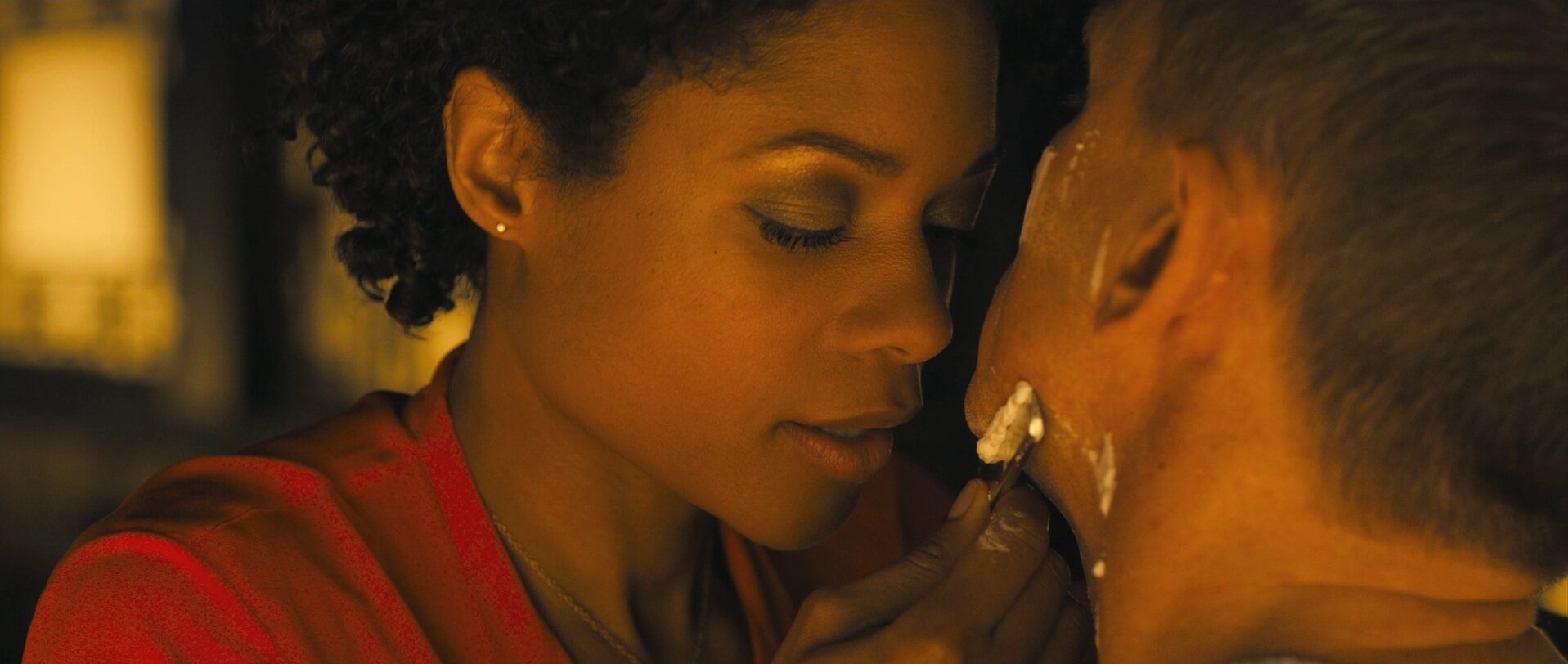 Now where were we? Oh yes, Naomie Harris... *INSERT SHAVING PUN HERE*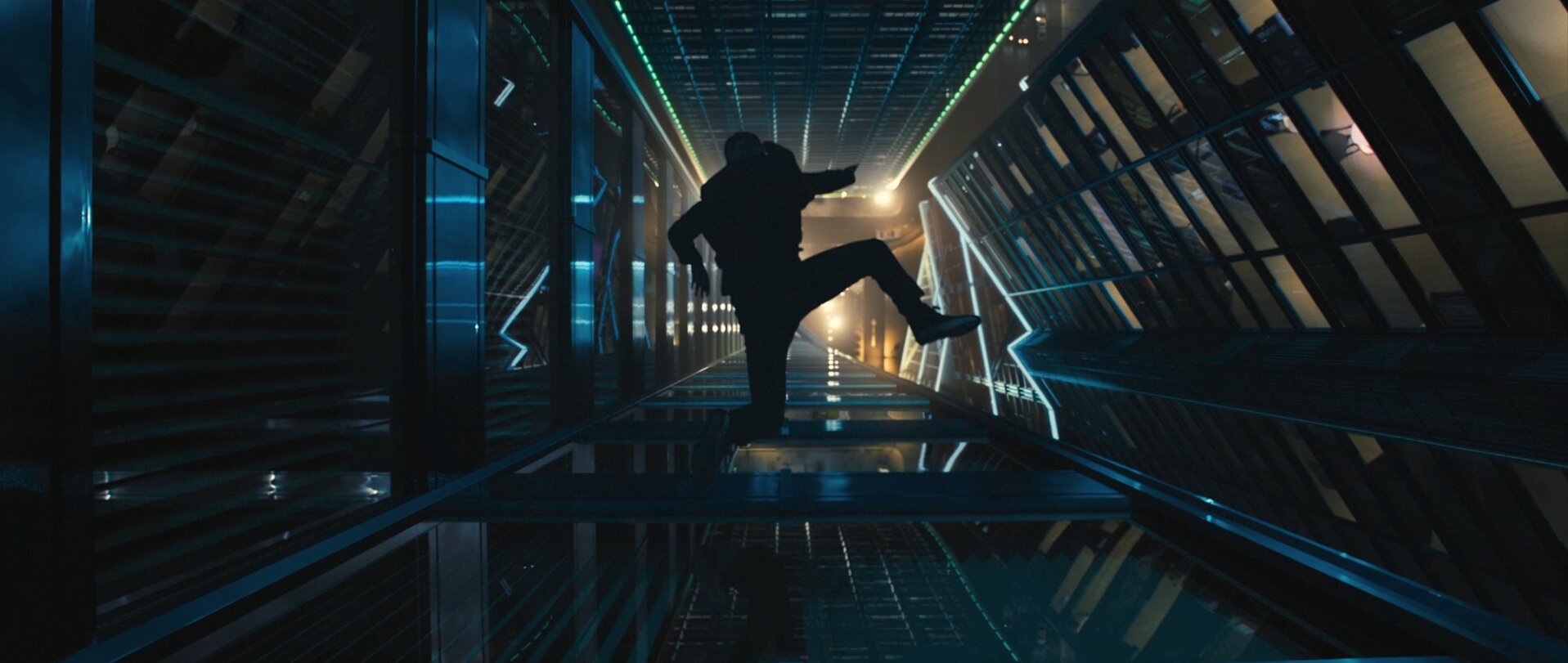 Some helicopters and hectic gunshots later and Bond falling. Through the sky. Skyfalling, like a pro, in what I like to refer to as "The Mad Men shot".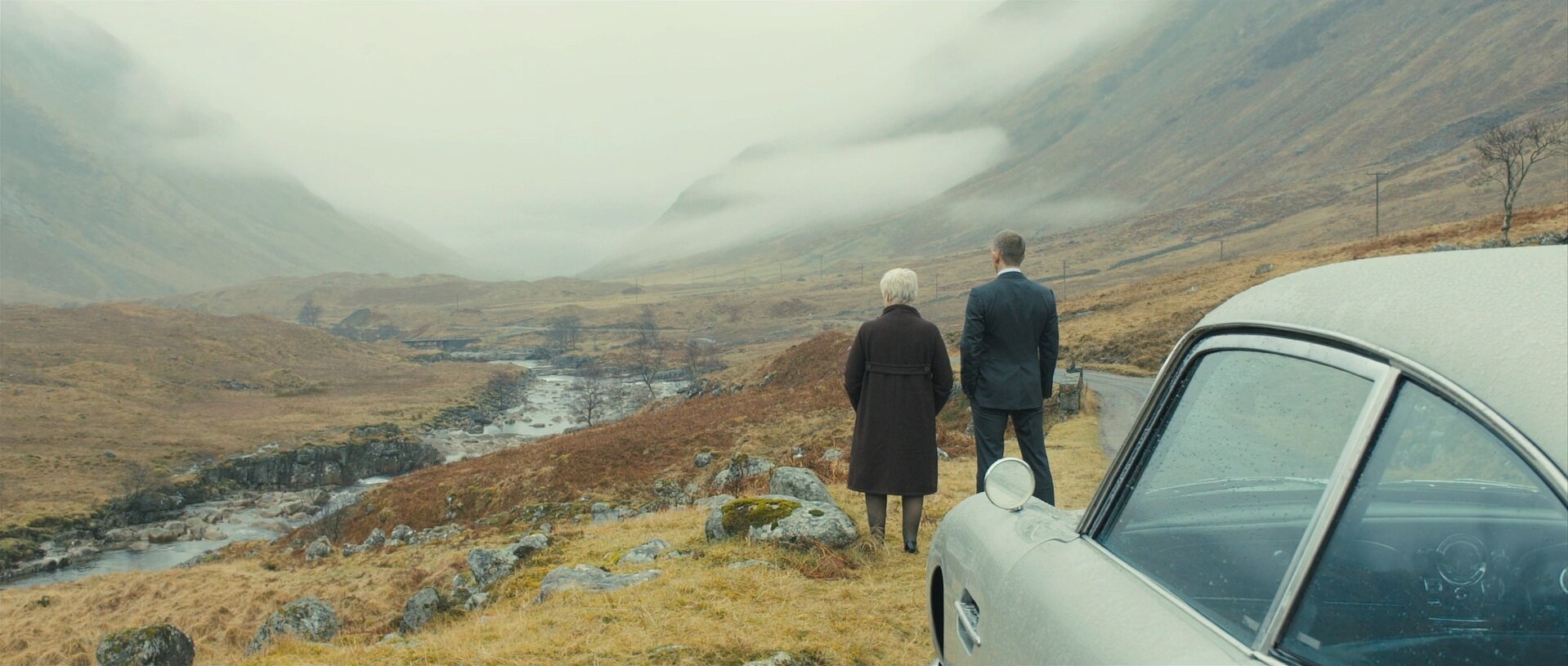 And here's the scene in the moody Scottish highlands (get a load of that mist) where M tells 007 all about Skyfall - because remember, again according to the synopsis, Bond's loyalty to M is challenged over "secrets from her past". And then he has to defend MI6 no matter what the personal cost. Some people reckon Bond's family has an estate up here in the hills.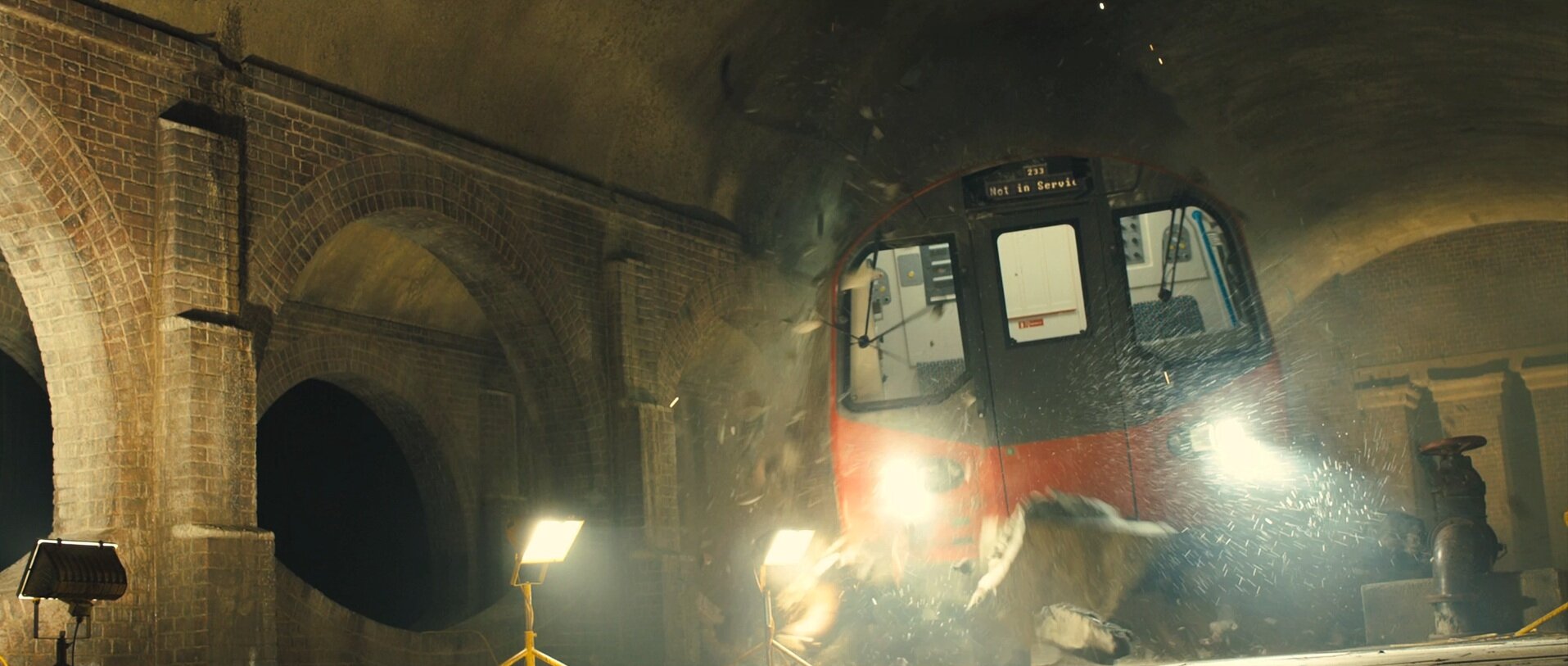 Mental note: Personal cost + the cost of a train.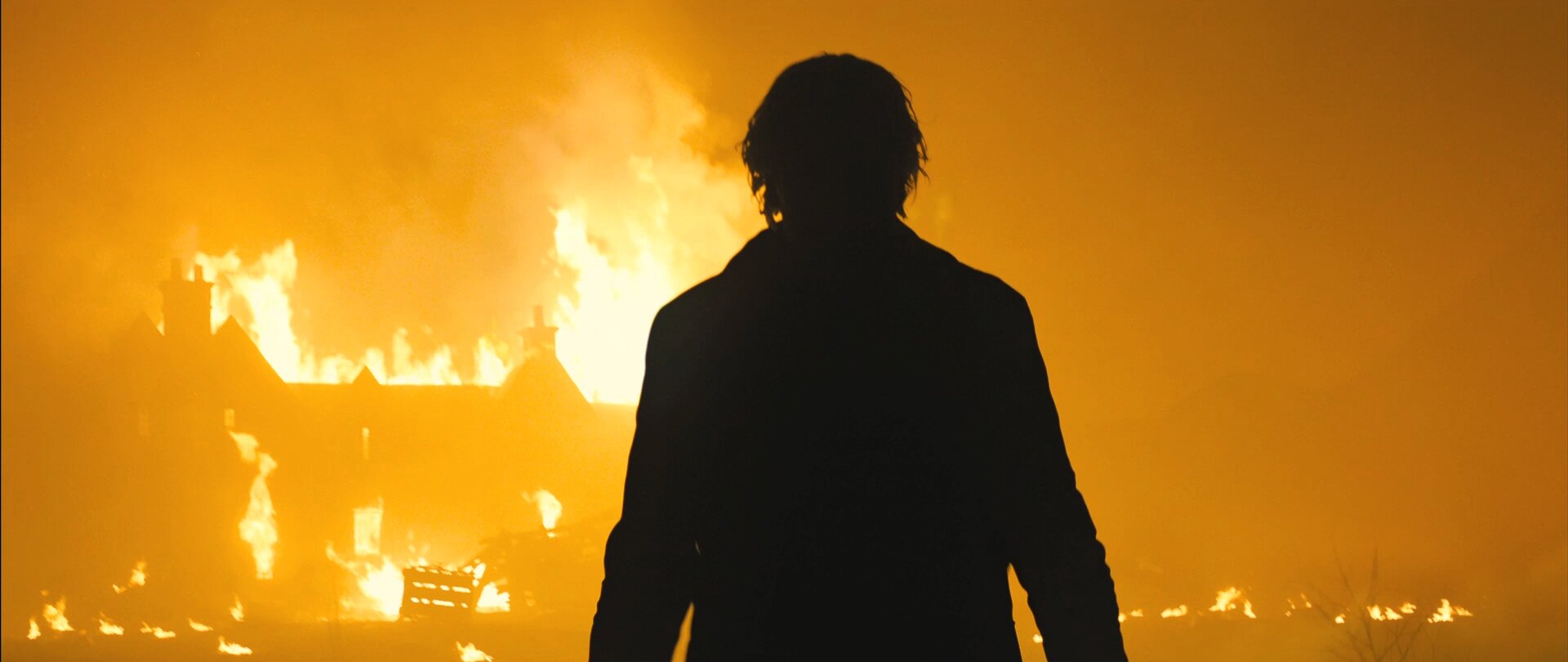 Arguably the Skyfall teaser trailer's most exciting shot: Javier Bardem's villain, Silva, walking away from a burning house. A house that, if you scroll back 30 seconds, looks an awful lot like the mansion Bond's running through as the walls get shot in. The kind of posh bit of real estate M might own. In Scotland, perhaps.
And if you're wondering what Bardem's slow-mo-walking-away-from-explosion reminds you of, it's Keyser Soze's first entrance in The Usual Suspects. Not a bad precedent to follow.
Then comes the Skyfall trailer's most memorable line: "Some men are coming to kill us. We're going to kill them first." Followed by perhaps the most unexpected shot: A GIANT BLUE JELLYFISH.
But this shot is bolder than even the enormous virtual Cnidaria in the background, because what Sam Mendes and Roger Deakins are using is something rare in the Bond franchise: the silhouette. You've already seen several here, from Bardem's Keyser Soze to Craig's Don Draper. What you're looking at is the mark of two superb visual craftsmen bringing a new style to the series. And let's face it: it looks gooood.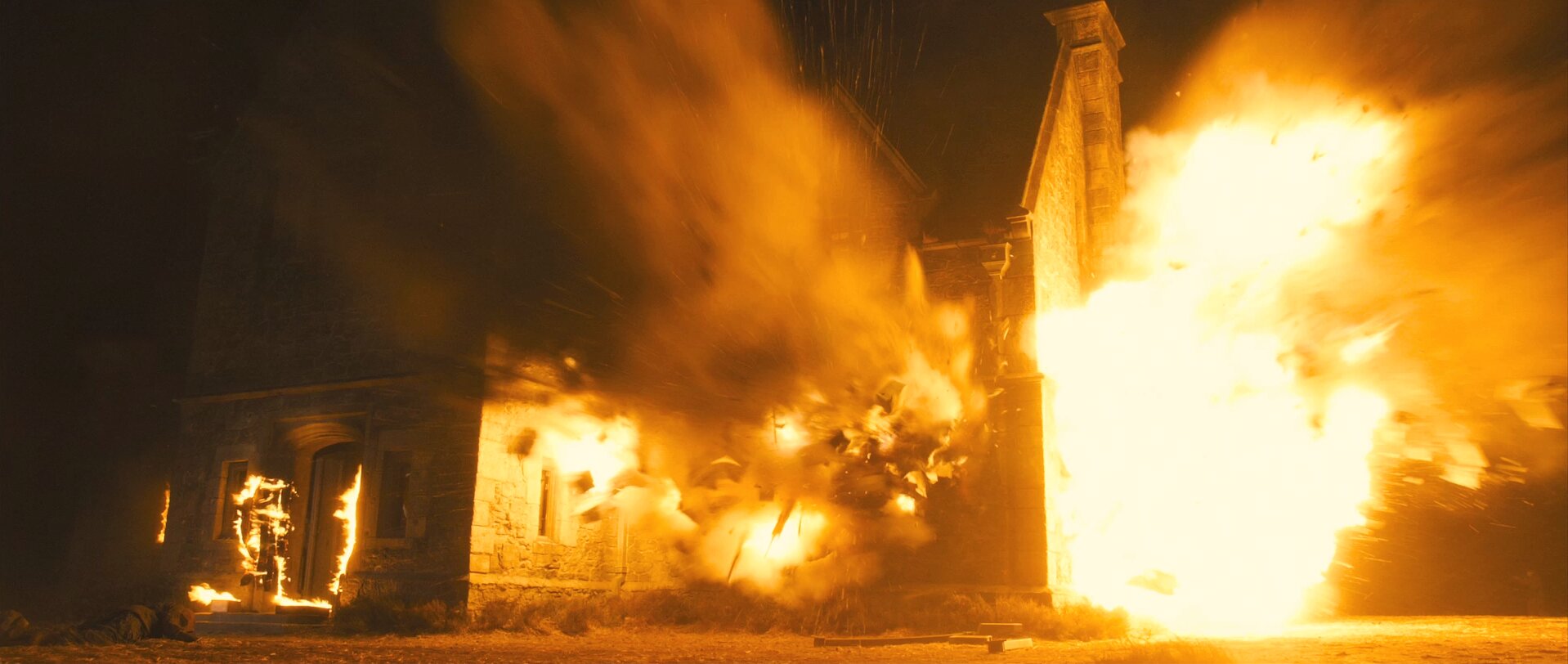 A quick reminder of what M's Scottish estate (or Bond's family home) looked like before Javier Bardem blows it up and walks away, Soze-style...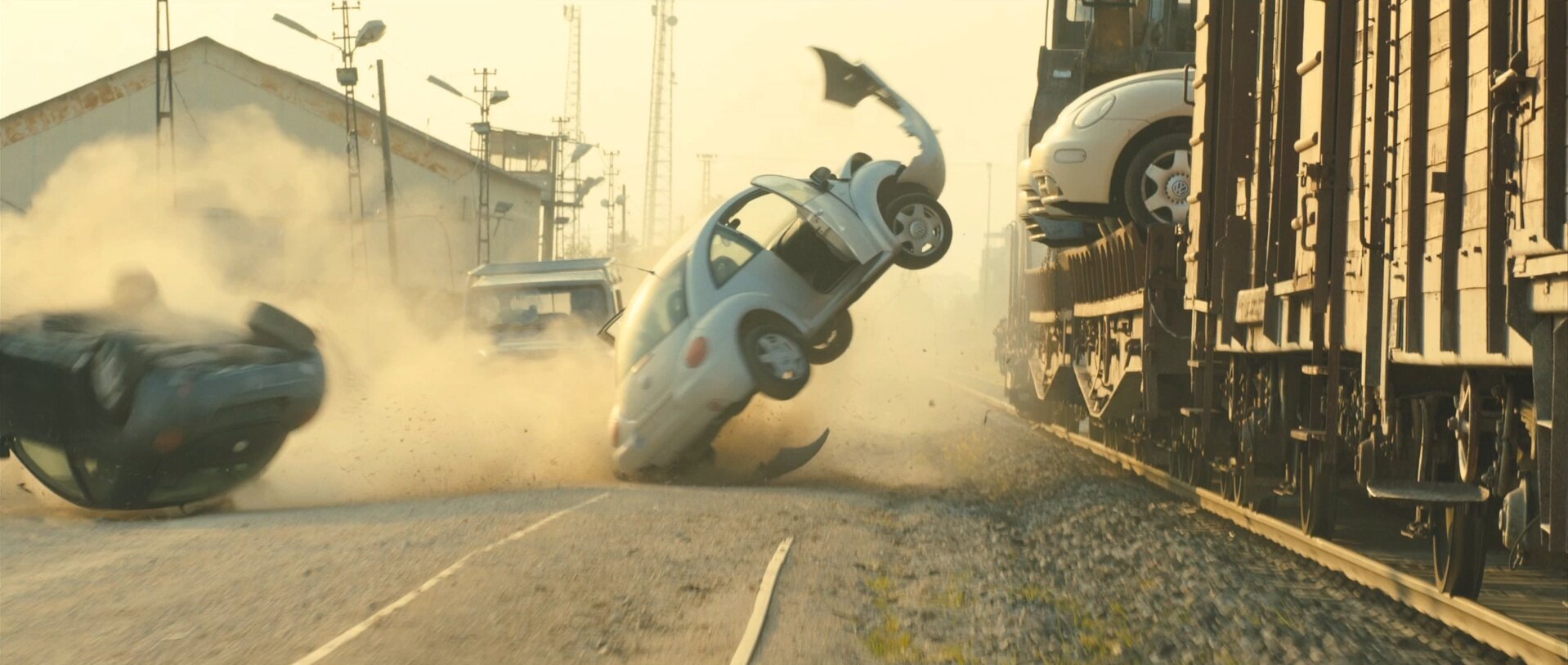 ... and then we're smack bang in another impressive action sequence, this time involve the wrecking of a Volkswagen Beetle. But take a good look at that freight train on the right. Keep looking. Keep looking. Keep looking. And...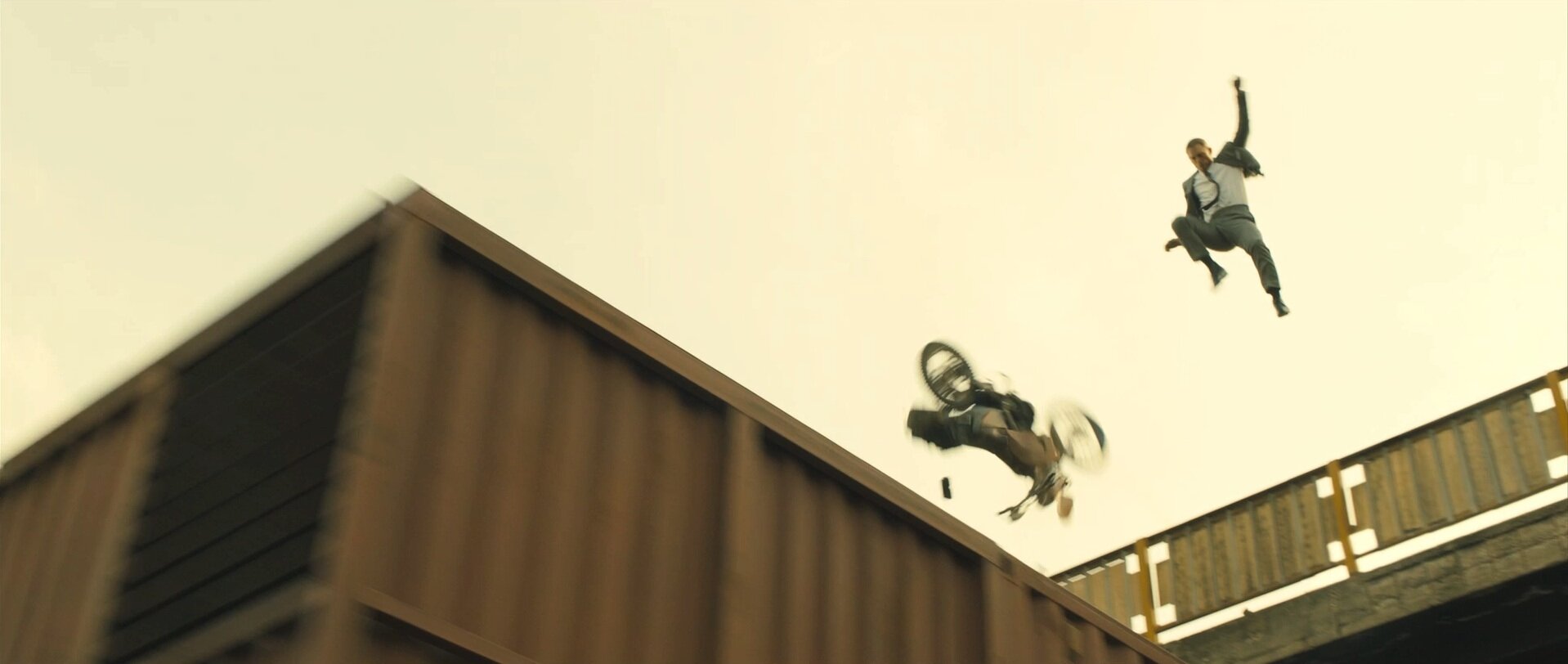 ... hey! It's that train again! And James Bond is jumping (or, Skyfalling) onto it from a motorbike - a stunt that Indian Railways minister Dinesh Trivedi got rather shirty about last year when they were shooting it. "Rooftop travel is illegal in India and it cannot be encouraged," he told AFP. "There are many trains in India and not all trains have people travelling on the rooftops." After all, we can't have everyone Skyfalling about over all the place. It would be anarchy.
And there we have it: the Skyfall teaser trailer broken down in gorgeous HD pictures. Sexy stuff. If only some idiot hadn't started scribbling rubbish under each photo. Sorry about that. I got excited.
Head this way to watch the Skyfall teaser trailer for the tenth time. Trust me: it gets better with each watch. Now to try and resist writing another 500 words about the trailer's music...
Tags:
bérénice marlohe
daniel craig
javier bardem
naomie harris
ralph fiennes
screencaps