| | | |
| --- | --- | --- |
| Avengers cupcakes assemble! | | |
Written by Ivan Radford
Thursday, 26 April 2012 08:42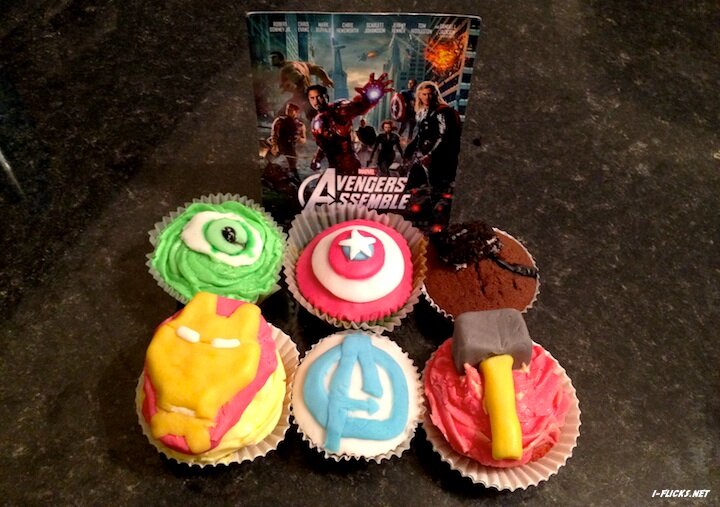 Marvel's amazing Avengers Assemble is out in UK cinemas today. And what better way to celebrate than with super-cupcakes?
Now, anyone who's spoken to me for more than 10 minutes is probably all-too-aware of my obsessive baking habits. From this James Bond birthday cake to the annual OscarNomnomnom Challenge, I love me some edible film goodness. So here you go: some freshly made Avengers cupcakes.
But rather than just post a picture and be all smug and fat about it (yes, I ate them all), I thought: why should I get to have all the fun? So read on for the full recipe and instructions to help you assemble your very own Avengers cupcakes. (Note: get an adult to help you with Arc Reactor part - or at least a robotic arm.)
Oh, and by all means send me pictures of yours if you think they're better (they probably are.) Bonus points if you come up a cupcake design for Black Widow that isn't just two massive balls of marzipan in a black icing jumpsuit. Mmmm.... Scarlett Johansson and marzipan...

For more on Marvel's orgy of superhero brilliance, head this way to read our Avengers Assemble review.
Tags:
avengers
avengers assemble
comic book
cupcakes
iron man
nick fury
superhero
thor