| | | |
| --- | --- | --- |
| This is why I'm sad not to be at Cannes | | |
Written by Ivan Radford
Tuesday, 24 April 2012 13:38
Last Thursday, the internet went wild when the line-up for Cannes 2012 was announced. Wes Anderson's Moonrise Kingdom, Cronenberg's Cosmopolis, Heneke's Amour, Hillcoat's Lawless, Loach's The Angels' Share, Lee Daniels' The Paperboy, Takashi Miike's high school musical Ai To Makoto and Alain Resnais' Vous N'Avez Encore Rien Vu... all joined the list of directors and films that I wouldn't be seeing any time soon. Along with, of course, Madagascar 3: Europe's Most Wanted.
It's not a huge issue - if I saw all of the above now, what would I watch during the London Film Festival come October? - especially seeing as Paul Thomas Anderson's The Master and Terrence Malick's latest are nowhere near finished, but then over the weekend, I got an email from Tom Lawes, owner of Birmingham's gorgeous cinema, The Electric.
He's made a documentary called The Last Projectionist (which we saw at the Cambridge Film Festival last year) and, after going to Cannes last year and securing a UK distributor, he's heading back to the Croisette again. Not as part of the official Cannes selection, but on Tuesday 22nd May at Le Marché du Film - the massive trade networking/sales orgy that goes on behind the scenes. (Think The Ideal Home Show at Birmingham's NEC, but with filmmakers instead of IKEA bedside cabinets.)
The knowledge that Lawes will be taking his thoughtful and topical tribute to the art of projection to Cannes once more? That's enough to make me sad not to be there. Not because us folks in the UK won't get to see the film - it is released in cinemas on Friday 22nd June (you'll hear a lot more about it from us then) - but because I won't get to see this poster possibly on display somewhere at the world's arguably most important film festival: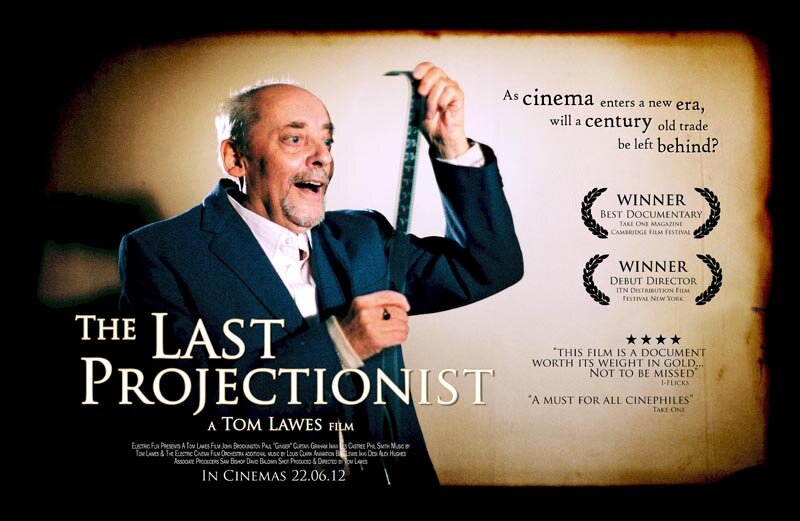 Now we just need to get on to the poster for Madagascar 3.
For more on this rather brilliant - and important - documentary, read our review of The Last Projectionist or check out our interview with Tom Lawes.
Tags:
cannes
cannes 2012
the last projectionist
tom lawes