| | | |
| --- | --- | --- |
| FONICTATDKR - or, struggling to see the Sound of My Voice | | |
Written by Ivan Radford
Friday, 27 July 2012 15:21

Let's start off with this: I love Fox Searchlight. I really do. (500) Days of Summer. Sideways. The Tree of Life. Black Swan. Martha Marcy May Marlene. Adam. The Descendents. Over the years, their Sundance-snapping ways have given countless indie films well-deserved exposure in the UK.
So imagine my disappointment when I discovered that, hot on the heels of Another Earth's release last year, Brit Marling's latest - Sound of My Voice - will be released in a whole two UK cinemas.
Ian Loring, of the always-impressive EatSleepLiveFilm, asked @Searchlight UK on Twitter what was going on. Their response: "Hi @ianloring [you should give him a follow on Twitter by the way]. The film will be LAUNCHING exclusively on August 3rd with Curzon Cinemas, playing at Curzon Soho and HMV Curzon Wimbledon." He promptly wrote this article about it.
Let's continue with this: I love Curzon. I really do. Wimbledon Soho and Wimbledon are both great sites. Indeed, the former has nothing less than the best (and comfiest) in-cinema cafe in the country. But you know what I also love? Curzon On-Demand.
Their streaming service, launched in May, lets you watch some of the latest theatrical releases at home for under £10. Yes, it's still mostly Artificial Eye releases, but now Curzon have got other distributors such as Revolver, Momentum, Soda Pictures and Picturehouse on board too. 
Price-wise, that's great for film watchers. Selection-wise, it's decent. And then there's the convenience factor. Indeed, Curzon On-Demand is the only way I was able to see Markus Schleinzer's Michael (Artificial Eye) earlier this year after missing several screenings near me.
But if I struggle to make it to a London cinema to see a film and I live in the ruddy city, what chance does anyone outside of the capital have if they want to catch Sound of My Voice?
Just two cinemas, Fox Searchlight? Even if they're nice cinemas, that's not enough.

It reminds me of what happened to Margaret, Kenneth Lonergan's flawed but fascinating drama. After years in post-production hell, Searchlight let Anna Paquin's impressive performance sit quietly at Odeon Panton Street last December. No PR push, no nothing. It was only through some devoted fans on Twitter that word spread.
Margaret grossed a total of $93,888 over seven weeks. Compare that to Another Earth or Marthy Marcy May Marlene, which both opened on 100 (ish) screens while Fox splashed some cash on some gorgeous posters. Another Earth took a total of $363,659 from six weeks, while MMMM grossed $713,763 from seven. Their opening per-screen averages were $1,229 and $1,743 respectively – fairly respectable, but far weaker than Margaret's average of $7,169 (from one screen).
Not a ringing endorsement, then, for a distributor to keep throwing money into the void. But isn't that what an indie distributor is meant to do?
Of course, a platform release is an old-school tactic. In a competitive marketplace where it's hard to get a screen, let alone one for a film that may not perform, starting small and expanding is a good way to save costs. But when you barely see any advertising – even after a ShowFilmFirst screening of Sound of My Voice to build some audience buzz – you wonder why studios bother to pick up these titles in the first place.
All this is even worse, don't forget, with The Batman on the loose. With The Dark Knight Rises dominating 600 odd UK screens, no new releases made it anywhere near the UK box office top 10 last weekend. (Bad news for the rather charming The Brooklyn Brothers Beat the Best.)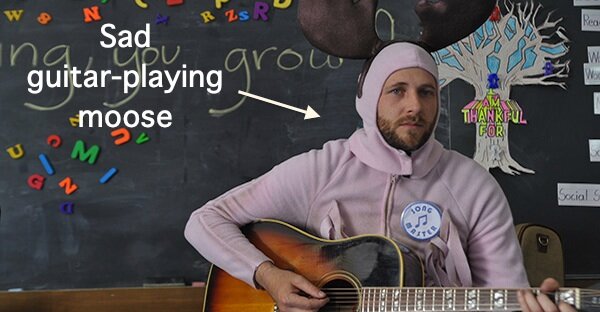 But that's why video on-demand services are so brilliant. Dogwoof, those kings of documentary distribution, use Distrify to power Dogwoof TV to offer a brilliant, accessible range of titles. Their Revenge of the Electric Car, released last week, may not get far on the ground, but it's got miles of juice left in the online tank.
It comes to this, studios: grow the balls to market your indie films and trust your choice of product, or pluck up the courage to embrace online distribution (where your costs are significantly lower anyway).
But back to Margaret. It started in one screen, but after two weeks, it spread to a solid 23.
Why? Because it made money in its first weekend.
Why? Because people talked about it.
Why? Because it was good. And because they cared.
In theory, that's how all this cinemagoing business is meant to work (albeit with some actual promotional activity from the studio).
Still, that doesn't account for the fact that we live in an age where people keep on downloading movies for free.
Wild Bill, the fantastic debut from Dexter Fletcher, bombed at the UK box office a few months back (a marketing fail). It came out on DVD this week and it's already in this month's Top 10 most pirated film titles on The Pirate Bay.  [Cheers to Garry McConnachie – also worth a follow – for that spot.]
What chance does any indie film stand, then, regardless of offline or online distribution, if people are busy torrenting instead of talking? Third Window Films shut down theatrical operations last month because their weren't enough bums on seats to make their money back. The result? Fewer Asian films in UK cinemas.
The bottom line for audiences is this: if they want to see a film, they need to try and do so as soon as possible, preferably on the opening weekend. The Dark Knight Rises doesn't need a high per-screen average to convince studios/cinemas to carry it over to the next week (it'll already have a minimum-week deal as part of its exhibitor contract already). But independent films do. Those first three days are life or death for a small release. Simple as that.
But how are audiences meant to know what's out and when?
If studios can't be bothered to market their own films (I haven't noticed any Sound of My Voice posters yet), then it falls to the press. And by press, I mean blogs. (Mainstream media will give something a 40-word mention if it's lucky.)
That's why I decided a few months back to start focusing more on smaller movies here. If something's good, I'm trying my damnedest to support it. After all, you can read a review of The Avengers any old place. An interview with Acts of Godfrey director Johnny Daukes? Now that can make a difference.
It's not just me, of course. Den of Geek have just started their own dedicated indie spotlight strand. FilmLandEmpire made a similar decision recently too.
But even if you don't have a film blog (Lord knows they are too many of them – including my worthless addition to the pile), you can still tweet about stuff. Hell, it doesn't matter what you do – as long as you do something. And that something is even more vital during blockbuster season.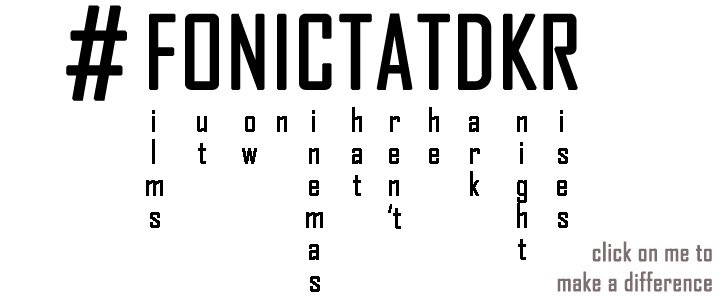 Last week, I started a new hashtag: #FONICTATDKR, or Films Out Now in Cinemas That Aren't The Dark Knight Rises. For every film I talk about that isn't Batman, I'll be using it. Will it raise awareness? I don't know.
But I'm hoping it helps. Use it too, if you like. Batman won't be disappearing until September. You can fit in a lot of tweets before then.
As for Sound of My Voice, I'll be there at Curzon Soho next Friday. I'll be telling you lot about it. And I'll be using #FONICTATDKR when I do.
If you're in London, join me. If the film's good (and Jeff Galasso at LondonFilmFanatiq says it is), let's see if we can get the bloody thing enough money to expand to other UK cities - or at least convince Fox that there's enough demand to iron out any Curzon On-Demand issues they have.
If you're outside London, meanwhile, ask for more screenings. We live in an age where we can all communicate directly with studios: they're right there on Twitter. Want to send them a message? Click on the image above. Let them know that you care.
And if you don't want to see Sound of My Voice? Go back and replace the title with any other limited indie release.
Support your local cinemas. Support your indie films. And leave Batman for next weekend.
(All box office figures taken from Box Office Mojo – apologies about the dollars. It's a Friday afternoon and I'm feeling lazy.)
Tags:
another earth
brit marling
curzon
curzon on demand
fox searchlight
margaret
michael
odeon panton street
searchlight uk