Blog
| | | |
| --- | --- | --- |
| New Skyline TV Spot, Video Diaries and Poster | | |
Written by Ivan Radford
Tuesday, 26 October 2010 08:09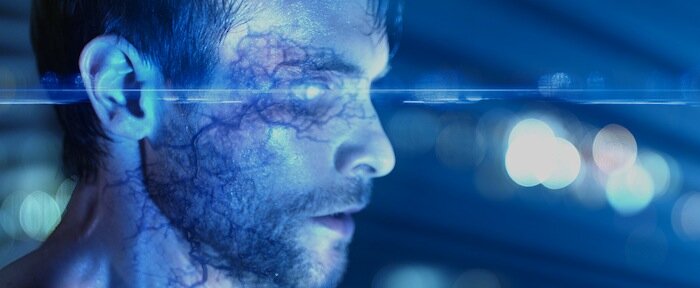 As 12th November creeps ever closer, we keep getting more details about the upcoming alien invasion. Which alien invasion? Skyline, the one with the giant blue shiny space hoovers that suck up all the humans in Los Angeles.

And now you can see even more of the E.T dual cyclone/no loss of suction action with this new TV spot and video diaries.

Directed by The Strause Brothers, it sees spaceships descend upon LA after a group of students (including Eric Balfour, David Zayas and Donald Faison) spend the night partying. These soon discover that the bright blue lights appearing across the town are something sinister - and incredibly addictive.

The thought of a sci-fi from the directors of Alien vs Predator: Requiem is hardly appealing, but this is looking more decent the more we see of it.

Skyline invades UK cinemas on Friday 12th November. Check out the directors' video diaries over here, or read on for the new TV Spot. Heck, we'll throw in the new poster as well.
Read more...
| | | |
| --- | --- | --- |
| The King's Speech UK Trailer Now Online | | |
Written by Ivan Radford
Tuesday, 26 October 2010 07:57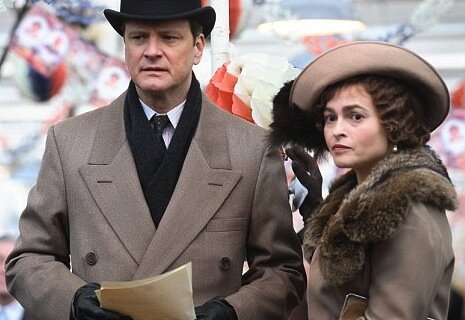 Just in case you weren't already excited by The King's Speech after the glowing reception it got at the London Film Festival, a new UK trailer has turned up online.

Tom Hooper's historical drama sees Colin Firth's Bertie become reluctant ruling monarch after his brother Edward VII (none other than Guy Pearce) abdicates the throne for a woman. But Bertie has a problem: he can't do speaking very well.

Enter Lionel Logue (a splendid Geoffrey Rush), speech therapist and eccentric swearing gentleman, who helps Bertie conquer his stammer in time for the King's major wireless broadcast at the start of WWII. With a cast that includes Timothy Spall, Helena Bonham Carter and that little girl from Outnumbered, The King's Speech is looking increasingly likely to bag some serious awards goodies. Particularly for Colin Firth.

The King's Speech is released on Friday 24th November in the US and hits UK cinemas on Friday 7th January. Read on for the new trailer.
Read more...
| | | |
| --- | --- | --- |
| Monsters Featurette Plus Soundtrack Preview | | |
Written by Ivan Radford
Tuesday, 26 October 2010 07:38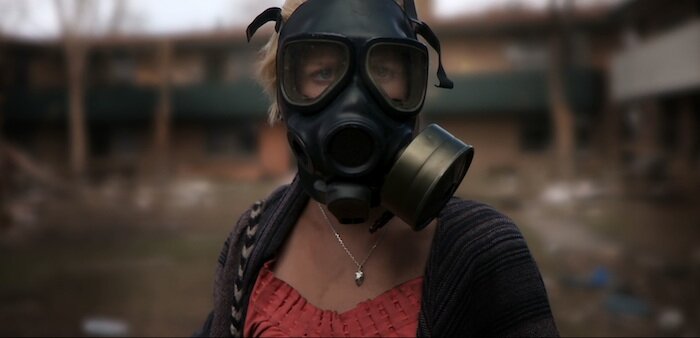 Six years ago, NASA send out a probe into space to collect samples of alien life. It crashed upon re-entry over Central America. When lifeforms appeared there, half of Mexico was quarantined.

Now, six years later, a US journalist agrees to escort an American tourist cross the border. And Jon Hopkins wrote some music to go with it.

Yes, after the score for Monsters turned up on YouTube at terrible quality, Hopkins took it upon himself to offer out the main Monsters theme online. For free.

And if that's not enough, how about the prospect of finding intelligent life in the universe? Director Gareth Edwards and Astrobiology Professor Lewis Dartnell sit down to chat about the likelihood of E.T's phoning home.

Monsters is out in the UK on Friday 3rd December. Read on for both the video featurette and one track from Hopkins' rather snazzy score.
Read more...
| | | |
| --- | --- | --- |
| Rabbit Hole Trailer Burrows Online | | |
Written by Ivan Radford
Monday, 25 October 2010 08:07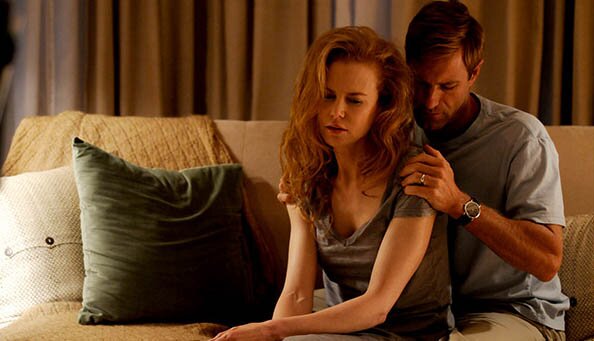 "It feels like maybe I'm not feeling badly enough for you!"

Ah, the familiar sounds of grief in an Oscar-grabbing film. After last night's Brighton Rock at the London Film Festival, those in the audience who expected Rabbit Hole to be the Surprise Film finally have an answer to the question "Sorry, what film?"

John Cameron Mitchell's drama follows Becca (Nicole Kidman) and Howie (Aaron Eckhart) as they cope with the loss of their son via car crash. Adapted from David Lindsay-Abaire's play, it's a heavy, full-on tale of woe and emotion. Hooray.

It's perhaps a bit of a tonal shift from Hedwig and the Angry Inch and Shortbus, but Mitchell has got himself a big-name line-up to bring the sadness. Will they move you to tears?

Rabbit Hole hits cinemas in the US in December (and France this week), so we'll get this sometime next year. Head over to Apple to see the trailer, or read on for the full video.
Read more...
| | | |
| --- | --- | --- |
| The Official BFI LFF Toilet Quiz! | | |
Written by Ivan Radford
Sunday, 24 October 2010 15:09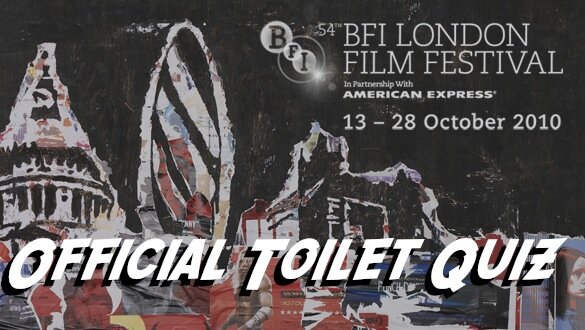 In honour of this year's London Film Festival (and on the day of its Surprise Film) we wanted to give you the biggest surprise we could. So surprise! Here's a quiz about toilets.

Yes, toilets. The stop-gap, start point and end point of many a film. Especially if you've just forced your bladder to restrain itself through the whole of Carlos. But after a fortnight of LFF-ing, how well do you know your London cinemas? Do you have a capital knowledge of the underbelly of the city's most thriving film venues? Where do you flush away your popcorn?

It's simple: we've picked six top LFF washrooms. See the bog, name the building*. The BFI LFF Official Toilet Quiz! And no, American Express would never affiliate themselves with this kind of crap.
* Answers are displayed in magical writing beneath each picture.
Read more...
| | | |
| --- | --- | --- |
| Twit T-who? Cinema's Top Flight Owls | | |
Written by Ivan Radford
Friday, 22 October 2010 08:56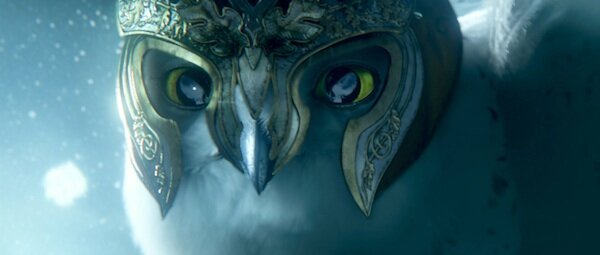 Christopher Nolan aside, cinema's smartest creature is without doubt the owl. Not only can they understand what happens in Mulholland Drive, they're also silent and deadly killers. And they have wings. No wonder, then, that Zack Snyder was so attracted to them that he made a 3D slow-motion fantasy epic about our fluffy friends.

But while The Legend of the Guardians is all fun and Star Wars, we owe it to the owls to offer up a mousey sacrifice to film's finest night birds. So grab your gizzard as we count down cinema's top tawny beasts.
Read more...
| | | |
| --- | --- | --- |
| Paul Teaser Trailer Online! | | |
Written by Ivan Radford
Friday, 22 October 2010 00:08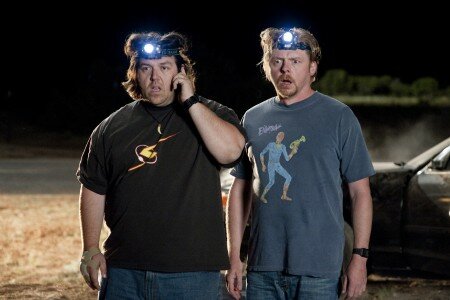 After long months of waiting, Peggy and Frosty fans can be happy to see the teaser trailer for Paul. And when they say teaser, they mean teaser - it doesn't show you much.

A sci-fi comedy about an alien (called Paul) who gatecrashes a road trip across America by two British geeks. That's about all you're getting from this video, apart from a few lines from Seth Rogen's foul-mouthed E.T.

The rest is just namedrops, although they are pretty impressive names: Greg Mottola (of Adventureland fame) at the helm, Jason Bateman and Sigourney Weaver in the supporting cast, and a bit of Kristen Wiig to boot.

This could be amazing. It's certainly a bit more promising than Burke & Hare. But it's also a complete cypher. Paul will be unveiled properly next February. Read on for the video.
Read more...
Start Prev 1 2 3 4 5 6

7

8 9 10 Next > End >>


Page 7 of 138