| | | |
| --- | --- | --- |
| Rabbit Hole Trailer Burrows Online | | |
Written by Ivan Radford
Monday, 25 October 2010 08:07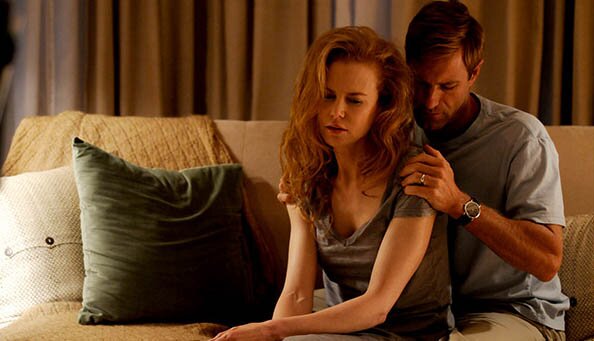 "It feels like maybe I'm not feeling badly enough for you!"

Ah, the familiar sounds of grief in an Oscar-grabbing film. After last night's Brighton Rock at the London Film Festival, those in the audience who expected Rabbit Hole to be the Surprise Film finally have an answer to the question "Sorry, what film?"

John Cameron Mitchell's drama follows Becca (Nicole Kidman) and Howie (Aaron Eckhart) as they cope with the loss of their son via car crash. Adapted from David Lindsay-Abaire's play, it's a heavy, full-on tale of woe and emotion. Hooray.

It's perhaps a bit of a tonal shift from Hedwig and the Angry Inch and Shortbus, but Mitchell has got himself a big-name line-up to bring the sadness. Will they move you to tears?

Rabbit Hole hits cinemas in the US in December (and France this week), so we'll get this sometime next year. Head over to Apple to see the trailer, or read on for the full video.
Tags: