Blog
| | | |
| --- | --- | --- |
| The Harry Potterthon 2010 | | |
Written by Ivan Radford
Thursday, 11 November 2010 11:11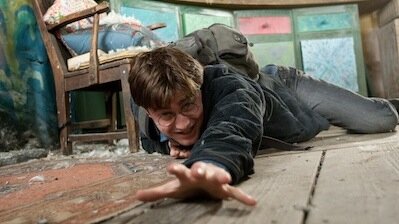 Poor lonely boy with no friends lives in cupboard under the stairs. Decides to watch all Harry Potter films in a row. And live blog them as he goes.

902 minutes. 6 films. 1 cathode ray television. Accio life.

It's only a matter of hours before I see the first part of the last part of the Harry Potter series and - in case you haven't realised - I'm rather excited about Deathly Hallows. So here's what happened inside my head while I attempted the ultimate Harry Potter marathon before wetting myself on the way to the cinema (Twitter hashtag: #potterthon).

This is Potterthon 2010. Expecto Patronum some hardcore magic, biatch.
Read more...
| | | |
| --- | --- | --- |
| New Harry Potter Clips - Including Soundtrack Featurette | | |
Written by Ivan Radford
Wednesday, 10 November 2010 11:12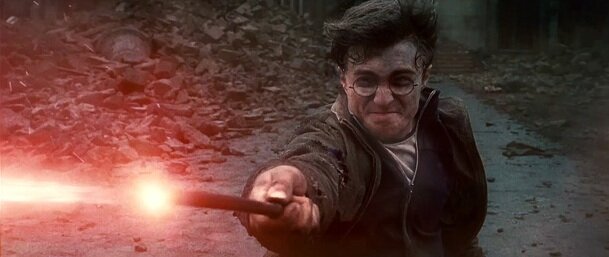 So it's only 9 more days until Harry Potter and the Deathly Hallows: Part One is released. And it's only 3 days until I see it for review. And it's only 1 day until I attempt to watch all the previous movies in a row as some kind of Harry Potter Marathon (witty name to come later, along with some kind of post).

To celebrate all these wonderful landmarks, we've got some shiny new clips from the film, as well as a featurette giving you a glimpse at the making of Alexandre Desplat's soundtrack (does anyone else miss Nicholas Hooper?).

The clips are a wonderful action-heavy selection, with lots of sparks flying and constant wand flicking from all the cast. The highlight is clearly Emma Watson turning to a poor muggle in a cafe and bellowing "GO! LEAVE!" in a deep manly voice.

You also get the chance to hear Exec Producer David Heyman make a music pun, and then pretend that he wasn't up till 4am thinking of something witty to say: "The great thing about Alexandre is he's such a flexible composer... And we have a number of different notes to hit - no pun intended." Whatevs, David. Your film looks awesome so I'll STAVE off my doubts.

Read on for the excitingly titled Cafe Attack and the soundtrack featurette. Alternatively, head over to our videos section to the see the other Deathly Hallows clip (now with added Lucius Malfoy - hello to Jason Isaacs). Either way, these are a good distraction while I work out how on earth I'll survive re-watching Harry Potter: The Columbus Years. Suggestions welcome below.

Deathly Hallows: Part One (in beautiful 2D) is out on Friday 19th November. Accio time travel machine!
Read more...
| | | |
| --- | --- | --- |
| Jane Eyre Trailer Now Online | | |
Written by Ivan Radford
Wednesday, 10 November 2010 09:07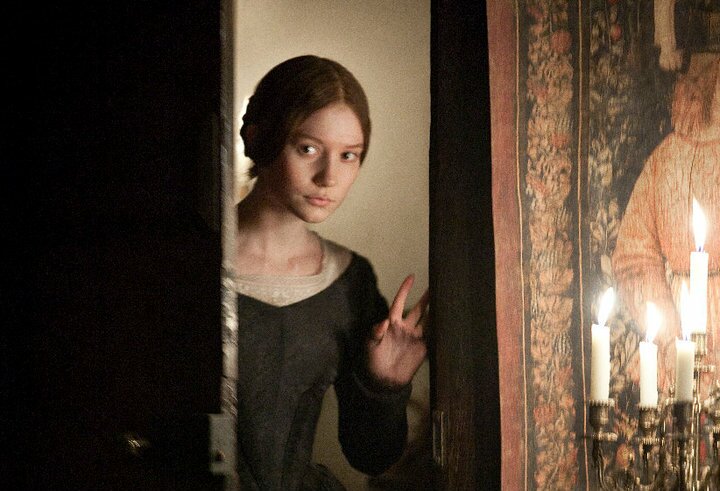 Jane Eyre is on Facebook. That's one of those sentences you dream of saying when you're a sad old English student who likes his horror gothic and his men with dark things hidden in the house. But Jane Eyre is on Facebook, because that's where Focus Features have released the official poster and some stills for the film, along with the trailer.

It's directed by Cary Fukunaga, but the awesome names don't stop there: Fukunaga has found himself a cast list that includes Michael Fassbender, Mia Wasikowska, Judi Dench, Jamie Bell, Sally Hawkins and Imogen Poots. Now that's how you do costume drama - Downton Abbey my arse.

Charlotte Bronte's classic tale sees Jane shack up with the mysterious (and sexy) Mr Rochester, who lives in the rather large Thornfield House. Quicker than you can say "loft conversion", Jane flees from the cold and isolated place, only to return and discover Mr Rochester's true secret (I won't completely spoil it for all you philistines out there).

Before that happens, it looks like we get some CGI spooky stuff, which is, erm, interesting, but with Fassbender's furry sideburns stuck on the side of his sexy face, I'm not about to complain. This looks like your pretty standard costume drama set-up, which will please fans of the genre (myself included). The only problem is having to follow the BBC's excellent 2006 version, which starred Toby Stephens - another man who could look me in his house any day.

The trailer's over at Yahoo. Read on for the full thing. Then you should totally comment on it below and stuff.
Read more...
| | | |
| --- | --- | --- |
| Tron Legacy Global Conspiracy - Exposed! | | |
Written by Ivan Radford
Wednesday, 10 November 2010 08:38
There is clearly a global conspiracy to make me excited about this film. First the Tron Night footage, then my nephew colouring my BMX with fluorescent marker pens, and now the new Tron trailer? DAMN YOU, JEFF BRIDGES AND YOUR ARMIE HAMMER CLONE! 

Tron Legacy is out on Friday 17th December.
| | | |
| --- | --- | --- |
| Clash of the Titans 2 Gets Terrible Title | | |
Written by Ivan Radford
Tuesday, 09 November 2010 20:19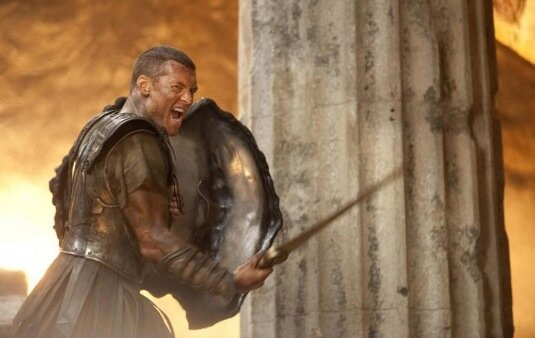 So apparently Warner Bros are gunning for James Franco and Javier Bardem to join the forces for Jonathan Liebesman's 3D sequel, Wrath of the Titans.

Yes. Wrath of the Titans. That's what Clash of the Titans 2 will be called. And it's a terrible name. Here's why:

TITANS. WILL. WRATH.

That tagline doesn't make any sense at all now. Another epic fail.
| | | |
| --- | --- | --- |
| A Big Momma of a Quiet Week | | |
Written by Ivan Radford
Monday, 08 November 2010 08:58
If you don't hear much from me this week, it's either because Momentum wouldn't give me a Skyline screening, or because I shot myself in the face after watching this. 
| | | |
| --- | --- | --- |
| Happy Bonfire Night! | | |
Written by Ivan Radford
Saturday, 06 November 2010 10:14
 

 

You can go two ways with Guy Fawkes. I chose the non-V for Vendetta route.


Remember, remember the 5th of November, but never forget this amazing opening sequence. (Yes, I hear Rhapsody in Blue in my head whenever I hear fireworks. Yes, I am weird.)

 

W7GWZE45G2UE
Start Prev 1 2 3

4

5 6 7 8 9 10 Next > End >>


Page 4 of 138