Blog
| | | |
| --- | --- | --- |
| EXCLUSIVE: Peter Jackson Confirms The Hobbit Will/Will Not Something Something | | |
Written by Ivan Radford
Thursday, 21 October 2010 19:34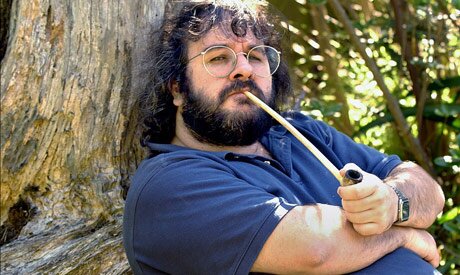 As the controversy dies down/starts up following the recent disagreement/agreement over casting issues, The Hobbit is now officially going ahead/not going ahead.

Peter Jackson, who will direct/will not direct the adaptation of J.R.R Tolkein's Middle Earth epic, has stalled/pushed ahead with production thanks to the new exclusive breaking news that something has happened/nothing has happened and that The Hobbit is now going into production/never going to happen/continuing to maybe start happening sometime soon.

It's all thanks to the New Zealand Actors' Equity who previously decided to boycott production but have now agreed to star/not star in the long-awaited fantasy film. As a result, The Hobbit will definitely be shot in New Zealand/Europe after Jackson's ultimatum/hollow threat suggested that the production would move/not move from the Lord of the Rings location.

This is, of course, good/bad news for MGM and Warner Bros, who have lots of money/not enough money as their financial troubles have finally been sorted/continue to be completely screwed.

It's also been confirmed that Martin Freeman will play/not play Bilbo Baggins, with Richard Armitage, Michael Fassbender, James Nesbitt, Sylvester McCoy and David Tennant all approached/not approached to play supporting roles. Andy Serkis is expected/not expected to return as Gollum and Ian McKellen has tweeted that filming will start/will not start in February/January/next week/tomorrow afternoon.
The Hobbit will/will not be released in 2012/2013. 
| | | |
| --- | --- | --- |
| Super Clip Now Online! | | |
Written by Ivan Radford
Thursday, 21 October 2010 08:02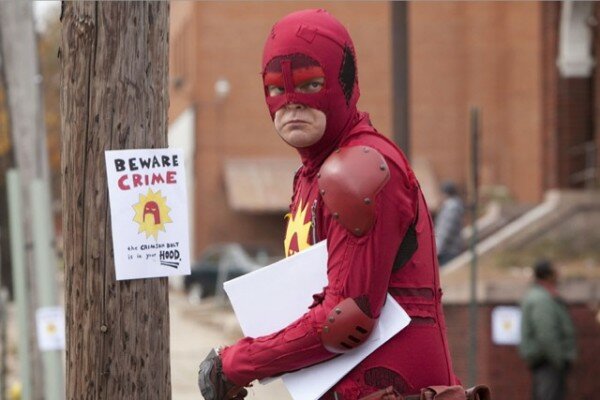 Ever since Slither, fans of James Gunn have been looking forward to Super with hope in their eyes. And now their retinas have something to show for it: the first Super clip, thanks to the Scream Awards.

The twisted superhero spoof sees everyday man Frank (Rainn Wilson) transforms into The Crimson Bolt after his wife Sarah (Liv Tyler) gets off with Jacques (Kevin Bacon), a drug dealer. Of course, Frank's got no super powers. He does, however, have a wrench.

Including Ellen Page as a cute psychopath sidekick, Super is still suffering from following the similarly-themed Kick-Ass, but could still pack a punch of its own to your funny bone.

It got bought up at the Toronto International Film Festival, so it's definitely on the way to being distributed somewhere. At some point. Until then, keep counting down the days until we see Nathan Fillion on the big screen again.
Read more...
| | | |
| --- | --- | --- |
| Cars 2 Teaser Trailer Online | | |
Written by Ivan Radford
Thursday, 21 October 2010 07:57

Remember Cars? That lacklustre piece of dull Pixar animation? The film with the cars? Well, now we have a teaser trailer for Cars 2. And surprise, surprise, it's got cars in it.

Lightning McQueen (Owen Wilson) and Mater (Larry the Cable Guy) are back in new secret agent roles, causing havoc and chaos with their incompetence. Which, you know, fits in nicely with the sentiment of John Lasseter's Route 66-loving original. Yawn.

Cars 2 (in 3D) will arrive in June next year. Lunchboxes will be available from Christmas onwards. 
Read more...
| | | |
| --- | --- | --- |
| Mark Wahlberg Makes The Crow Shortlist | | |
Written by Ivan Radford
Thursday, 21 October 2010 07:55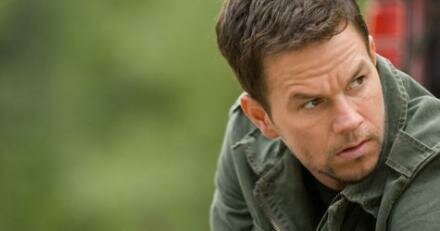 You didn't see this one coming. No-one did. But the modern version of The Crow is still pushing ahead. And Mark Wahlberg may well be the lead.

Marky Mark has been offered the part of Eric Draven, a man who gets murdered, only to come back from the dead as an avenger. Based on James O'Barr's comic book, The Crow has been written by Nick Cave and is directed by Stephen Norrington - yes, that's the guy who did Blade.

So all in all, not a bad prospect. Ignoring the fact that no-one thought Mark Wahlberg would ever be anywhere near this after Max Payne died a naff death in 2008. File this one under curious...
| | | |
| --- | --- | --- |
| Scream 4 Trailer Leaks Online (Properly) | | |
Written by Ivan Radford
Wednesday, 20 October 2010 08:31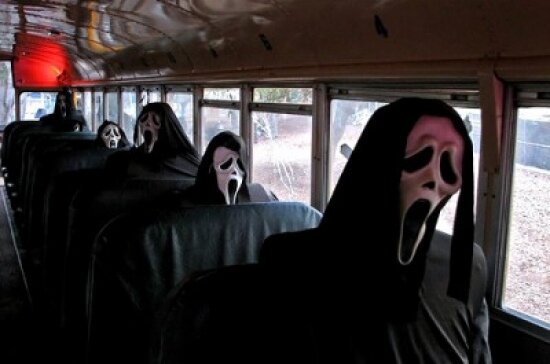 It leaked after the Scream Awards showed the video, but now a better quality trailer for Scream 4 has turned up online.

Wes Craven's return to his popular satirical franchise sees Sidney Prescott (Neve Campbell) successfully moving on with her life post-Ghost Face. But with the masked killer back on the loose, things go from funny to scary all over again. Except this time the rules have changed.

Yes, there's no Jamie Kennedy to do the rule listing, but Craven's got in some other movie geek dudes to explain the new set-up. The key difference? Ghost Face has got himself a camcorder so he can enjoy the thrills too.

Getting a little help from old friends Gale (Courtney Cox) and Dewey (David Arquette), Scream 4 is actually looking like quite a bit of fun. At the very least it should be as good as Scream 3.

Scream 4 slashes up US cinema screens on Friday 15th April next year. No sign of a UK release date yet. Read on for the full video until it gets taken off YouTube. 
Read more...
| | | |
| --- | --- | --- |
| New Tron Legacy Poster Online | | |
Written by Ivan Radford
Wednesday, 20 October 2010 08:07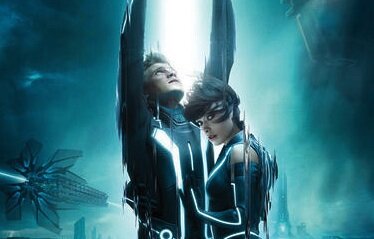 In case you weren't already excited enough by Tron Night (my house, bring a BMX and some glow-in-the-dark masking tape), a new poster for Tron Legacy has turned up online. And it's rather purdy.

With Garrett Hedlund centre stage holding up a light disc, supported by the sexy  Olivia Wilde, you might think this looks a bit familiar. And that's because it is. It's actually a remake of the original Tron poster from all those years back in 1982 - which was probably printed on a dot matrix printer.

Expect stunning visuals, slimline costumes and lots of blue glowing lights. Because that's what the future of technology is people.

Read on for the full new poster (and the old one too, just to compare). 
Read more...
| | | |
| --- | --- | --- |
| Brody Sues Giallo Producers for Lack of Payment | | |
Written by Ivan Radford
Wednesday, 20 October 2010 07:47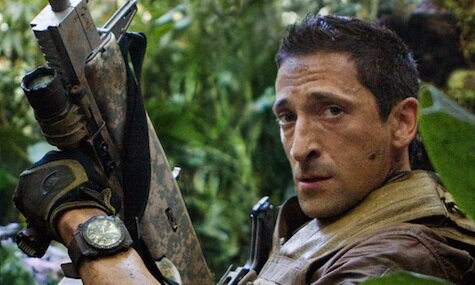 Adrien Brody is suing Giallo's producers to try and stop the film's cinematic release.

He's faced off against Predators, so a few studio folks won't scare him easily. Especially when they promised him payment and he never got it. Brody signed on to work with Italian legend Dario Argento with a "pay or play" agreement, which was disrupted slightly when it turned out the producers were lacking some serious cash. But new distribution deals found financial rescue, and the actor was offered the chance to refuse the use of his likeness in the film provided he deferred his $640k salary.

That salary hasn't turned up yet. Accusing the producers of lying about their cash claims, he's now refusing to let the movie use his likeness. He's suing for $3 million. A just cause or a petty strop?
More Articles...
Bill Murray Gets Into Ghostbuster Gear
Start Prev 1 2 3 4 5 6 7

8

9 10 Next > End >>


Page 8 of 138