| | | |
| --- | --- | --- |
| The Official BFI LFF Toilet Quiz! | | |
Written by Ivan Radford
Sunday, 24 October 2010 15:09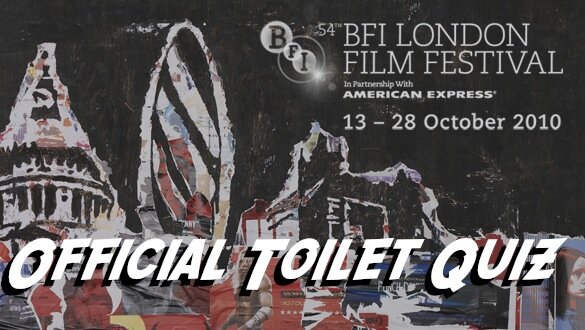 In honour of this year's London Film Festival (and on the day of its Surprise Film) we wanted to give you the biggest surprise we could. So surprise! Here's a quiz about toilets.

Yes, toilets. The stop-gap, start point and end point of many a film. Especially if you've just forced your bladder to restrain itself through the whole of Carlos. But after a fortnight of LFF-ing, how well do you know your London cinemas? Do you have a capital knowledge of the underbelly of the city's most thriving film venues? Where do you flush away your popcorn?

It's simple: we've picked six top LFF washrooms. See the bog, name the building*. The BFI LFF Official Toilet Quiz! And no, American Express would never affiliate themselves with this kind of crap.
* Answers are displayed in magical writing beneath each picture.
 
  


Answer:  ICA

 

Answer:  Vue West End

 

 



Answer: Odeon West End


 

Answer:   Ritzy, Brixton


 

 
 

Answer: NFT (BFI Southbank)


Answer: Cine Lumiere