| | | |
| --- | --- | --- |
| The King's Speech UK Trailer Now Online | | |
Written by Ivan Radford
Tuesday, 26 October 2010 07:57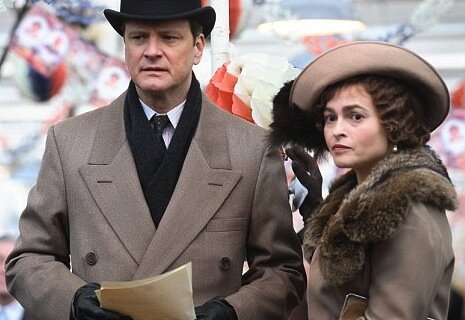 Just in case you weren't already excited by The King's Speech after the glowing reception it got at the London Film Festival, a new UK trailer has turned up online.

Tom Hooper's historical drama sees Colin Firth's Bertie become reluctant ruling monarch after his brother Edward VII (none other than Guy Pearce) abdicates the throne for a woman. But Bertie has a problem: he can't do speaking very well.

Enter Lionel Logue (a splendid Geoffrey Rush), speech therapist and eccentric swearing gentleman, who helps Bertie conquer his stammer in time for the King's major wireless broadcast at the start of WWII. With a cast that includes Timothy Spall, Helena Bonham Carter and that little girl from Outnumbered, The King's Speech is looking increasingly likely to bag some serious awards goodies. Particularly for Colin Firth.

The King's Speech is released on Friday 24th November in the US and hits UK cinemas on Friday 7th January. Read on for the new trailer.
Tags: