Blog
| | | |
| --- | --- | --- |
| Split Screen: Top TV-Cinema Crossovers | | |
Written by Ivan Radford
Friday, 05 November 2010 16:26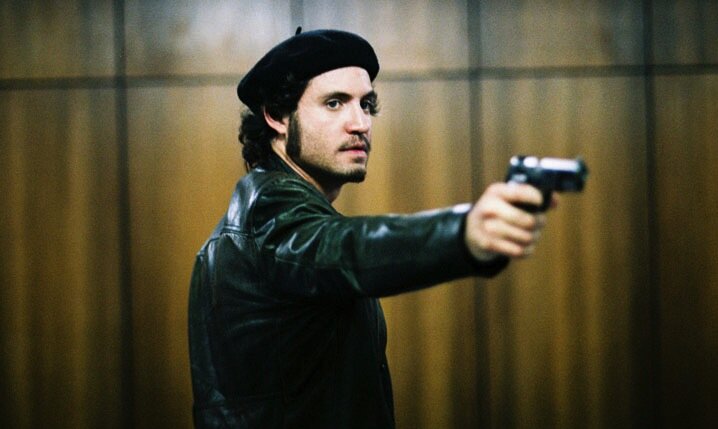 These days it's hard to tell the difference between the big and small screen. TVs are getting larger and larger. Series are getting longer and longer. For those who survived the LFF Carlos (a five and a half hour marathon), Carlos is a cinematic production that puts Lost out in limbo.

Now available on DVD featuring both the theatrical and TV versions, Olivier Assayas' story was made simultaneously for each format. But it's not the first TV-cinema crossover to blur the line between Mad Men and Maid in Manhattan. And with Ron Howard aiming for an epic adaptation of Stephen King's The Dark Tower, it won't be the last. Here are some of the best fence-sitting films that crossed cinema with your Cathode Ray.
Read more...
| | | |
| --- | --- | --- |
| New Tourist Trailer Online | | |
Written by Ivan Radford
Thursday, 04 November 2010 13:26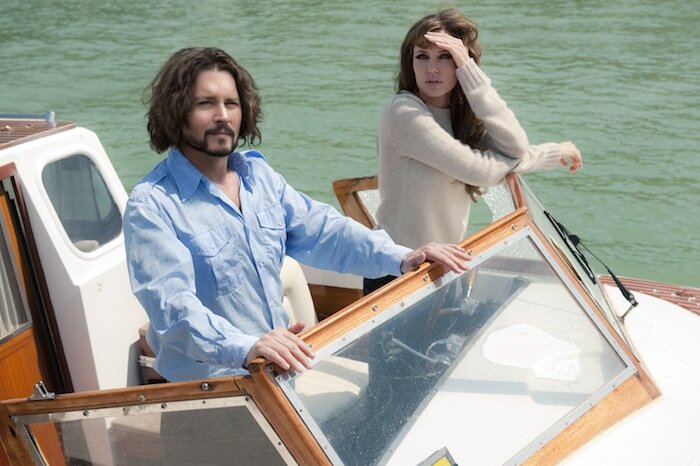 "Attempted murder? That's not that serious."
"Not when you downgrade it from murder, but when you upgrade it from room service..."

That's Johnny Depp as hapless tourist Frank, who gets caught up with the mysterious Elise - a woman who looks a lot like Angelina Jolie - on a train journey across Europe. But no sooner than you can say Sexy Facial Hair, he's being shot at in Venice and being chased by Paul Bettany (Sexy Non-Facial Hair).

With this new international trailer, The Tourist is still looking to be quite a solid little thriller. All set to trump James Mangold in the naming department, director Florian Henckel von Donnersmarck has pretty much gone ahead and made Knight and Day. But better.

The official synopsis uses words like "whirlwind romance", "breathtaking backdrop" and "thrust", so you know you're in for a good time. Plus the trailer doesn't use Muse as the backing track, so it's clearly classy stuff.

The Tourist is out on Friday 10th December (seven days after Donkey Kong Country Returns on the Wii, just so you know). You can see the The Tourist teaser trailer here. And there's also a glamourous Facebook page to drool over. But first, read on for the new video.
Read more...
| | | |
| --- | --- | --- |
| Meet Mel Gibson's Beaver | | |
Written by Ivan Radford
Thursday, 04 November 2010 10:08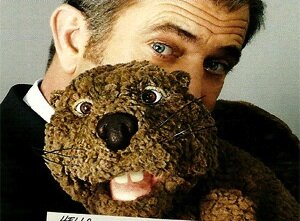 Mel Gibson's got a beaver. And we all get to meet him. The Beaver is his prescription hand-puppet, which Mel is given to help express his feelings. Because doing that has worked out fine so far for the actor.

The black comedy will see Anton Yelchin and Miss Winter's Bone (Jennifer Lawrence) dealing with the depressed Walter Black (Gibson). It's also directed by Jodie Foster.

No sign of a release date yet, unsurprisingly. If this doesn't get into cinemas for another year because of Mel's recent outbursts, I'm hoping the project will morph into a TV show - starring an ultra-racist, misogynistic Basil Brush.

The poster is clearly the picture of the day. Read on to see why.
Read more...
| | | |
| --- | --- | --- |
| Gulliver's Travels Trailer Online | | |
Written by Ivan Radford
Wednesday, 03 November 2010 23:42
Well that certainly isn't how I remember Jonathan Swift's novel.

Given a "contemporary re-imagining" by the guy who wrote Shark Tale, this disturbingly turd-like trailer shows us Jack Black arriving in Lilliput, town of small people. He's tied down because he's a big man (it's funny because he's fat). Then he becomes the town's hero and defends them against a Giant Robot (Chris O'Dowd fans look away now). And that's about it.

So we're bypassing Brodbingnag (town of tall people, where Gulliver is tiny), Laputa (the flying island) and Swift's other satirical societies in order to fully harness the hilarity as Jack Black does air guitar along to a miniature Kiss band. And plays table football.

The fact that this has Emily Blunt, Jason Segal, Billy Connolly, Amanda Peet, Catherine Tate and James Corden in it does not reassure me at all at this point. And that's saying a lot. 

Gulliver's Travels wades onto cinema shores on Boxing Day. For all its resemblance to its source material, this might as well be called the seasonal remake of Year One.

Check out the Gulliver's Travels poster and official synopsis in our videos section.
| | | |
| --- | --- | --- |
| New Tintin Photos Look Nothing Like Cartoon | | |
Written by Ivan Radford
Monday, 01 November 2010 19:43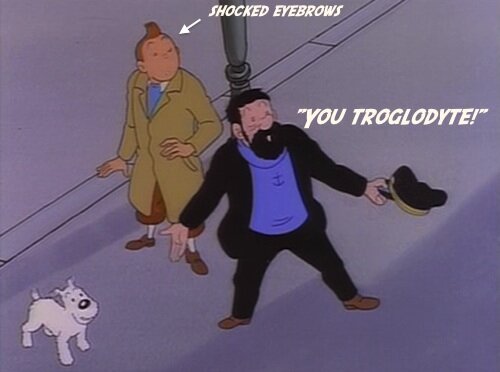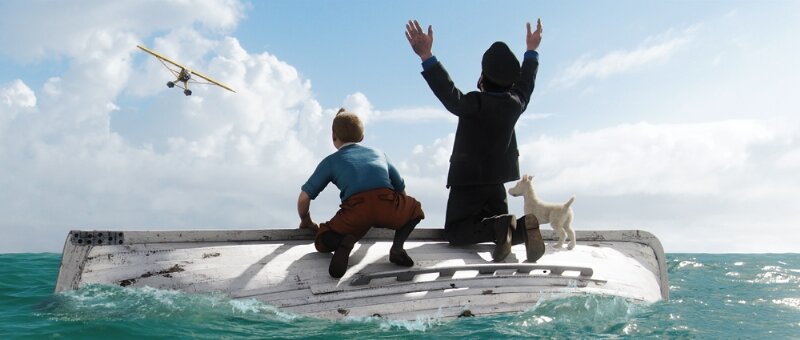 When they said stylised, they really did mean stylised, didn't they?

Andy Serkis and Jamie Bell look nothing like Hergé's Tintin. Then again, Tom Hanks looked nothing like The Polar Express, so who's complaining? I'm still warming to this bizarre blend of cartoon style and photo-realistic motion capture. Then again, Peter Jackson and Steven Spielberg together can hardly cock this up.

The Adventures of Tintin: The Secret of the Unicorn is out next October with Simon Pegg, Nick Frost and Daniel Craig in the line-up. Spielberg's directing it, and describes it as "contrasty" (technical term) and claims it owes a lot to film noir and Brechtian theatre. Because Brechtian theatre always had a dog in it. 

(Thanks to Empire for the images - they had the exclusive first look.)
| | | |
| --- | --- | --- |
| Red State Teaser Poster Not As Scary As Cop Out | | |
Written by Ivan Radford
Monday, 01 November 2010 08:41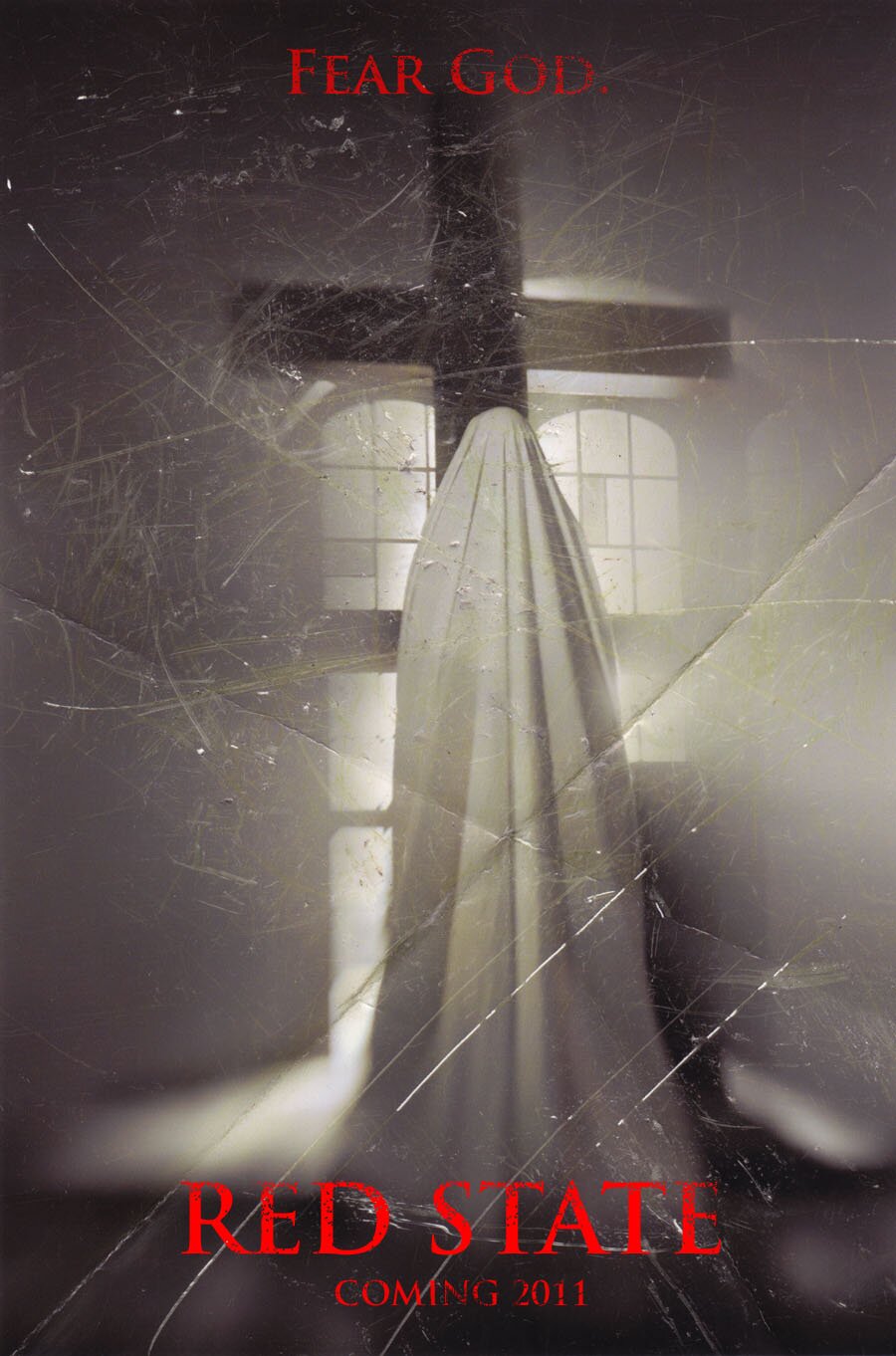 Hands down if you're a Kevin Smith fan. It's hard to be after his recent output - in the past few years, the best thing he's done is turn up briefly in Die Hard 4.0. But now we have the teaser poster for his latest, Red State. And it's at least moderately intriguing.

A moody shot of a silhouetted cross, it's not much to look at but does have some kind of dusty atmosphere in its favour. Not bad, considering it was knocked up by an assistant to the film's producer. Kevin's certainly sounding keen:

"This isn't the work of some gun for hire who's doing six other campaigns... she's got an insight into the flick that no ad agency could ever boast (not even one-time Glo-Coat golden boy Don Draper over at SCDP). I'll take passion over pedigree any day."

And after going off on some random sporting analogy to do with ice hockey, the Clerks helmer adds: "Melissa, the person on the Red State crew least likely to spearhead our marketing campaign, gets the collar for this arresting image - and I f*****g dig that."

Smith's also been editing the film together himself between takes on set - about time he took back some control after that Bruce Willis/Tracey Morgan turd.

He's shown it to the cast and crew at their wrap party, and he'll soon be looking for someone to distribute it (unless Melissa has a DVD re-writer drive and fancies running around the country herself with some empty DVD boxes).

A tale of John Goodman and fundamentalism, I don't want to say I'm fully interested in the latest from the director of Cop Out. But I will say that the poster isn't as scary.
Read more...
| | | |
| --- | --- | --- |
| Faster International Trailer Online | | |
Written by Ivan Radford
Monday, 01 November 2010 08:20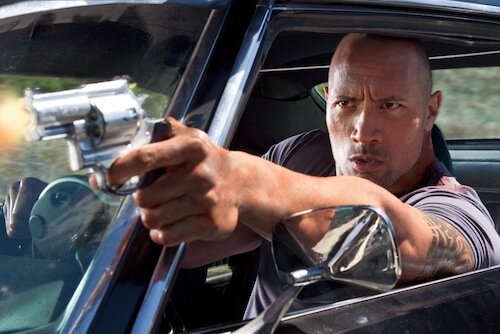 In case the first Faster trailer wasn't fast enough for you, here's the international trailer. It's longer. And, well, faster.

Directed by George Tillman Jr, the revenge thriller sees Dwayne Johnson get out of prison with one thing on his mind: getting payback for his dead brother.

On the way, he bumps into Billy Bob Thornton's veteran cop and a young hitman (Oliver Jackson-Cohen) with a taste for killing folks. Of course, as his campaign for bloody justice continues, his target list gets longer. And his driving gets faster. And stuff.

With lots of time for Dwayne Johnson to stare seriously into the distance, this is on track to prove that bald men drive faster than men with hair. And that killing people is important. But not as important as saying things like "this sermon is over" beforehand. What else do you want from a B-movie starring The Rock?

Faster is out in cinemas on Friday 4th February next year. Read on for the new trailer.
Read more...
More Articles...
London Film Festival 2010
Start Prev 1 2 3 4

5

6 7 8 9 10 Next > End >>


Page 5 of 138