| | | |
| --- | --- | --- |
| Paul Teaser Trailer Online! | | |
Written by Ivan Radford
Friday, 22 October 2010 00:08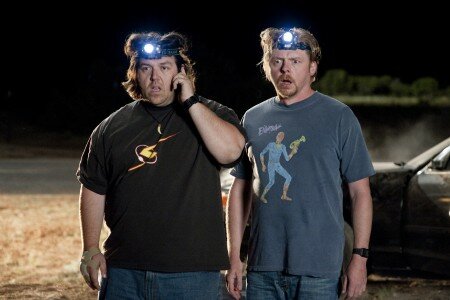 After long months of waiting, Peggy and Frosty fans can be happy to see the teaser trailer for Paul. And when they say teaser, they mean teaser - it doesn't show you much.

A sci-fi comedy about an alien (called Paul) who gatecrashes a road trip across America by two British geeks. That's about all you're getting from this video, apart from a few lines from Seth Rogen's foul-mouthed E.T.

The rest is just namedrops, although they are pretty impressive names: Greg Mottola (of Adventureland fame) at the helm, Jason Bateman and Sigourney Weaver in the supporting cast, and a bit of Kristen Wiig to boot.

This could be amazing. It's certainly a bit more promising than Burke & Hare. But it's also a complete cypher. Paul will be unveiled properly next February. Read on for the video.
Tags: