| | | |
| --- | --- | --- |
| New Skyline TV Spot, Video Diaries and Poster | | |
Written by Ivan Radford
Tuesday, 26 October 2010 08:09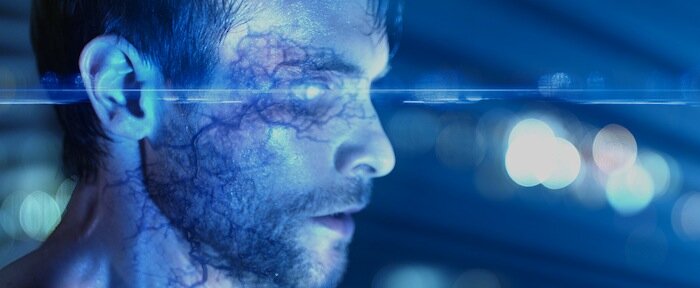 As 12th November creeps ever closer, we keep getting more details about the upcoming alien invasion. Which alien invasion? Skyline, the one with the giant blue shiny space hoovers that suck up all the humans in Los Angeles.

And now you can see even more of the E.T dual cyclone/no loss of suction action with this new TV spot and video diaries.

Directed by The Strause Brothers, it sees spaceships descend upon LA after a group of students (including Eric Balfour, David Zayas and Donald Faison) spend the night partying. These soon discover that the bright blue lights appearing across the town are something sinister - and incredibly addictive.

The thought of a sci-fi from the directors of Alien vs Predator: Requiem is hardly appealing, but this is looking more decent the more we see of it.

Skyline invades UK cinemas on Friday 12th November. Check out the directors' video diaries over here, or read on for the new TV Spot. Heck, we'll throw in the new poster as well.