| | | |
| --- | --- | --- |
| EXCLUSIVE: Peter Jackson Confirms The Hobbit Will/Will Not Something Something | | |
Written by Ivan Radford
Thursday, 21 October 2010 19:34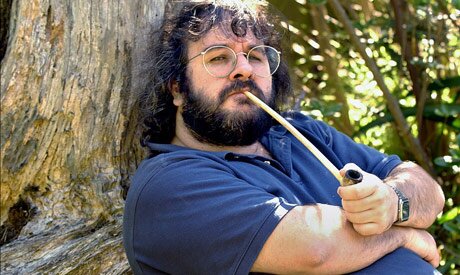 As the controversy dies down/starts up following the recent disagreement/agreement over casting issues, The Hobbit is now officially going ahead/not going ahead.

Peter Jackson, who will direct/will not direct the adaptation of J.R.R Tolkein's Middle Earth epic, has stalled/pushed ahead with production thanks to the new exclusive breaking news that something has happened/nothing has happened and that The Hobbit is now going into production/never going to happen/continuing to maybe start happening sometime soon.

It's all thanks to the New Zealand Actors' Equity who previously decided to boycott production but have now agreed to star/not star in the long-awaited fantasy film. As a result, The Hobbit will definitely be shot in New Zealand/Europe after Jackson's ultimatum/hollow threat suggested that the production would move/not move from the Lord of the Rings location.

This is, of course, good/bad news for MGM and Warner Bros, who have lots of money/not enough money as their financial troubles have finally been sorted/continue to be completely screwed.

It's also been confirmed that Martin Freeman will play/not play Bilbo Baggins, with Richard Armitage, Michael Fassbender, James Nesbitt, Sylvester McCoy and David Tennant all approached/not approached to play supporting roles. Andy Serkis is expected/not expected to return as Gollum and Ian McKellen has tweeted that filming will start/will not start in February/January/next week/tomorrow afternoon.
The Hobbit will/will not be released in 2012/2013. 
Tags:
actors
andy serkis
bankrupt
breaking news
david tennant
equity
europe
hobbit
ian mckellen
james nesbitt
martin freeman
mgm