Blog
| | | |
| --- | --- | --- |
| Full theatrical trailer shows off The Master's moustache | | |
Written by Ivan Radford
Friday, 20 July 2012 06:53
"He's making this all up as he goes along. Can't you see that?"
That's the sound of a concerned friend to Joaquin Phoenix's Freddie, as he gets swept up in a faith-based movement, led by Lancaster Dodd – a slippery man who exudes charisma from every orifice. But mostly from his moustache.
After the first trailer for The Master and its enigmatic follow-up, we're finally getting a full look at Paul Thomas Anderson's cult drama. And it continues to absolutely mesmerizing.
What, you wouldn't trust a man with this facial hair?

Read on for The Master full theatrical trailer:
Read more...
| | | |
| --- | --- | --- |
| Yours for $32.1m: Wayne Manor | | |
Written by Ivan Radford
Thursday, 19 July 2012 15:46
For those who don't know, I spend my weekdays writing about real estate. House prices in Holland. Property sales in Spain. Exchange rates in Estonia. All that jazz. If by jazz, you mean property. And definitely not film.
But every now and then, there's a little bit of overlap between housing and cinema - and not just Home Alone. 
Take Wayne Manor, for example. 11 bedrooms. 7 bathrooms. 1 Batcave. How much would Bruce Wayne's home cost if it really existed - and it was up for sale? Some bored (and brilliant) soul's actually worked it out.
Taking Chicago as a stand-in for Gotham, they combined Wayne Manor's size and the city's average price per square feet of real estate. Simple, really. But as a fully paid-up property AND film geek, I rather like the fake listing they've created: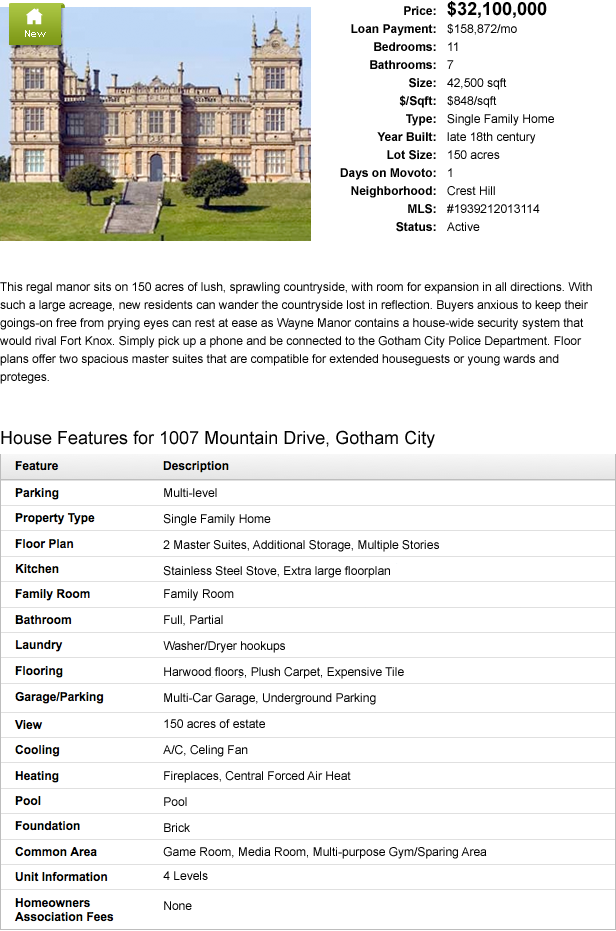 So that's official, then. Wayne Manor costs $32.1 million. I'll just sell my horde of imaginary unicorns and we'll all move in next week, OK?
... And that's enough property talk for now. Normal film service to resume from tomorrow. If you can't wait for then, read our Dark Knight Rises film review.
| | | |
| --- | --- | --- |
| The Batman Butler Blues (Feat. Alfred Pennyworth) | | |
Written by Ivan Radford
Wednesday, 18 July 2012 07:35

Poor old Alfred. It's not easy being a butler. Especially one working for a nutjob billionaire. While Bruce Wayne runs around in make-up and a cape, Alfred's left in a mansion all on his own with nothing but a piano to keep him company.
Yeah, no one ever lets Mr. Pennyworth have his two pennies worth or gives him a second thought.
Until now. Because searching through the rubble of Wayne Manor, a friend of mine uncovered this heavily-damaged cassette tape of a rare Pennyworth piano session.
Here is Alfred Pennyworth (as played by Michael Caine) singing the Batman Butler Blues:
| | | |
| --- | --- | --- |
| Film review: Revenge of the Electric Car | | |
Written by Ivan Radford
Monday, 16 July 2012 12:57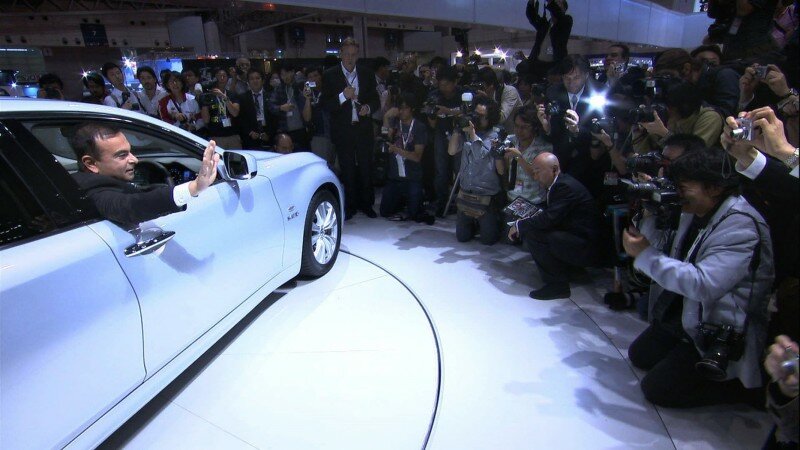 Director: Chris Paine
Cast: Danny DeVito, Elon Musk, Bob Lutz, Carlos Ghosn
Certificate: 12A
Trailer
No, it's not a slasher movie about an evil Toyota Prius.
In the last 10 years, 400 million cars have been churned out of production lines. Almost all of them run on gas. But back in 2006, US car manufacturers designed and produced 5,000 electric cars, including the popular EV1. Then, they recalled and destroyed them all.
After asking Who Killed the Electric Car?, director Chris Paine returns to the automotive industry as the technology hits top gear once again. Is the electric car really having its revenge?
Read more...
| | | |
| --- | --- | --- |
| Tower Block poster continues tower fetish | | |
Written by Ivan Radford
Monday, 16 July 2012 06:49

Attack the Block. The Raid. And now Tower Block. There's something about massive concrete buildings that really gets film directors excited. Is is the endless amount of stairs? The thrill of looking through windows? The, erm, concrete?
Either way, it's nice to see the tower fetish continue with Brit flick Tower Block. Partly because it involves sniper rifles. Partly because it's got Russell Tovey in it. And partly because its written by Dr Who/Torchwood/Severance's brilliant James Moran.
Tower Block is out in UK cinemas latest this year - and it's the closing film at this year's FrightFest. While you count down the days until its concrete goodness arrives, have a think: what's your favourite tower movie? If you say Tower Heist, I'll drop you out a 15-storey window.
Read on for the Tower Block poster. (Spoiler: it's got a massive tower block on it.) 
Read more...
| | | |
| --- | --- | --- |
| 7 things I learned from Blackmail at the British Museum | | |
Written by Ivan Radford
Friday, 13 July 2012 08:11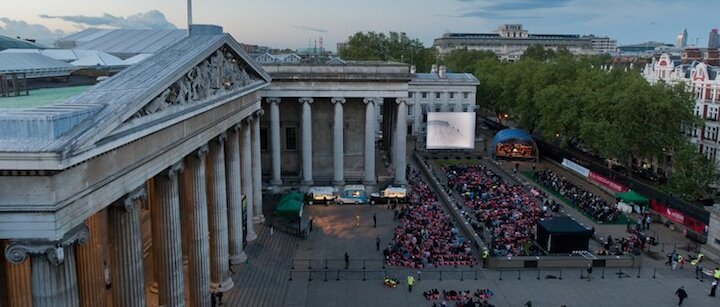 Photo: Benedict Johnson (via BFI) 
The other week I sat in a cold field on some grass staring at bright lights and live music into the wee small hours. No, I wasn't at T in the Park. I was watching Alfred Hitchcock's Blackmail as part of the BFI's Genius of Hitchcock season, newly restored and given a spanking new score by Neil Brand. It was a fantastic chance to watch some early, silent-era Hitchcock, something that taught me a few new things about a director I thought I knew very well.
Here are seven things I learned from watching Blackmail at the British Museum:
Read more...
| | | |
| --- | --- | --- |
| Ben Whishaw in Skyfall? Total QILF | | |
Written by Ivan Radford
Thursday, 12 July 2012 15:24
It's official. Ben Whishaw is Skyfall's Q. And he looks like this: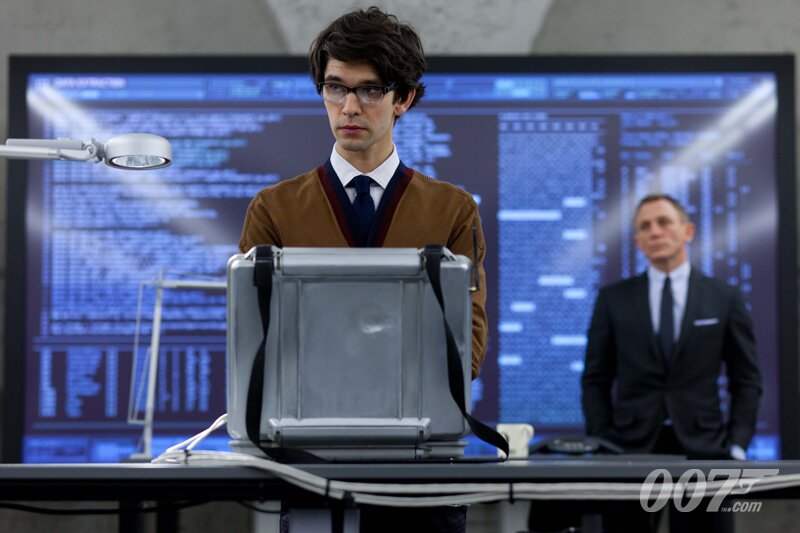 In a word? QILF. And I thought Desmond Llewelyn couldn't get any sexier.
| | | |
| --- | --- | --- |
| Movie Poster of the Week: 50 Shades of Grey / Electrick Children | | |
Written by Ivan Radford
Wednesday, 11 July 2012 15:33
Forget The Hobbit, Anna Karenina, Pacific Rim and all those other tiny indie flicks. The best movie poster this week was an easy one to pick. 
Well, I say that. It was actually very close. On the one hand, there's the gorgeous Sam Gilbey hand-drawn poster for the lovely Electrick Children, which is out in UK cinemas on Friday. On the other hand, there's the poster I drew myself at the Den of Geek film quiz last week (with the not-quite-as-talented-but-medically-defined-as-special Seph Bradfield and Alex Clements).
The movie poster in question? 50 Shades of Grey.
Yes, the porn low-brow literary sensation that has swept the (incredibly filthy-minded) nation by E. L. James is now being made into a movie. You will have seen the reports about it. The fact that it's being produced by The Social Network's team of Michael De Luca and Dana Brunetti. The description of it by Universal as "a complex love story, requiring a delicate and sophisticated hand". Channing Tatum saying that he wants to star in it with his wife.
But none of that compared to the news that we have an exclusive 50 Shades of Grey film poster right here. Before you ask, no, I haven't read the books. And to answer your other question: of COURSE it features Liam Neeson. And a very disturbing tagline.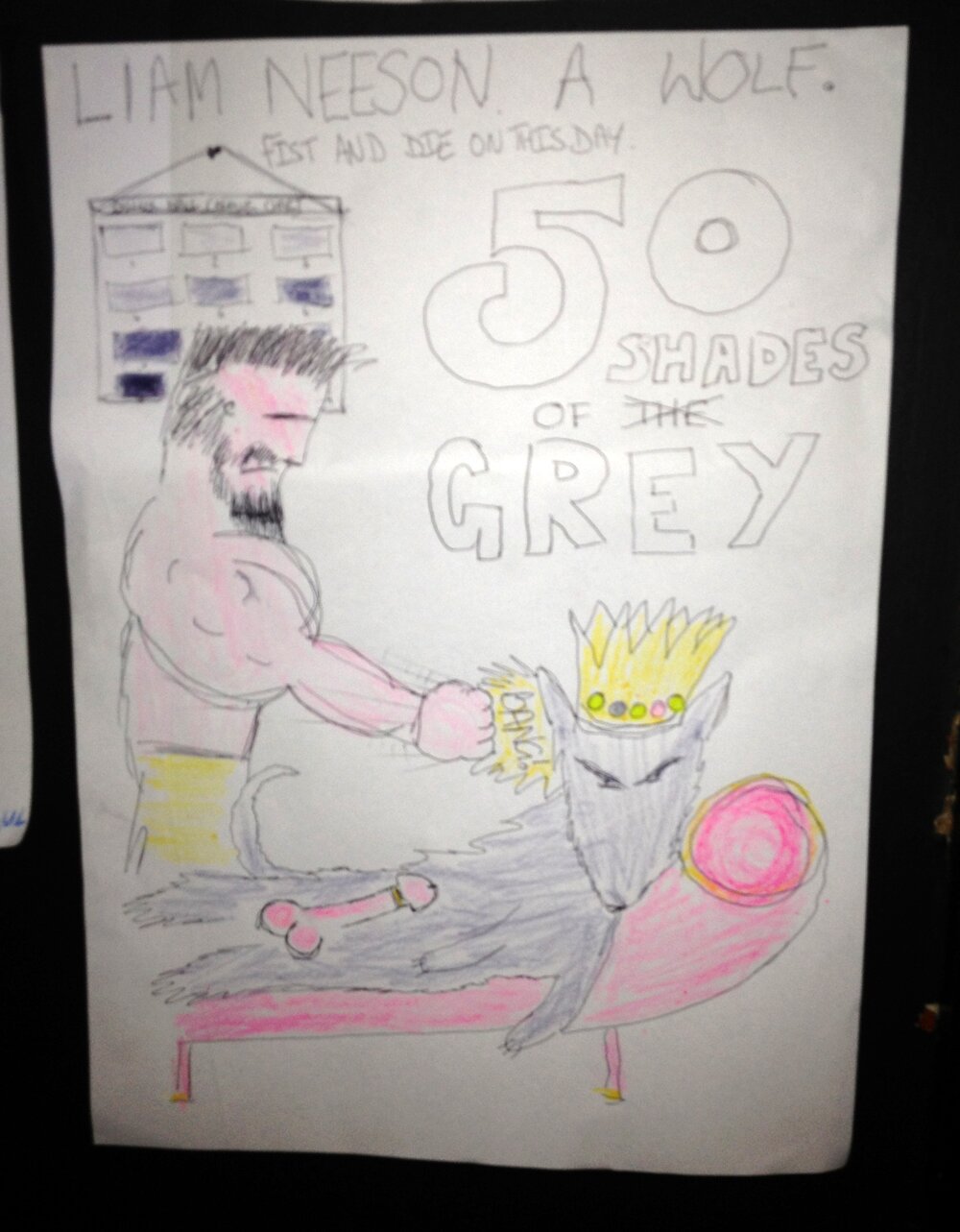 Sorry Sam Gilbey, but your gorgeous, sexy, amazing Electrick Children poster just can't compete with Liam Neeson punching a naked wolf. Read on to see the runner-up in full. 
Read more...
More Articles...
The Hobbit Comic-Con poster makes Monday at least 2000% better
Introducing... the new RoboCop 2000
<< Start < Prev 1 2 3 4 5 6 7

8

9 10 Next > End >>


Page 8 of 205