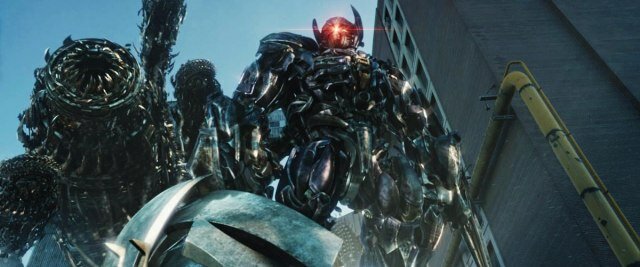 Transformers 3 invaded the UK box office this week, taking £10.7m from the puny human members of the public.
It's no surprise that Michael Bay's giant robots dominated UK cinemas, taking more than £4m in previews - the negative buzz from critics and bloggers didn't dissuade fans of massive explosions from flocking to their nearest screening.
Not that they had a hard time finding one: Transformers: Dark of the Moon is showing in 520 odd cinemas around the country. It's the most widely screened film in the UK Top Ten, a clear indication that the industry is relying on Mr Bay to produce big things. It's fallen just short of Pirates 4's £11m opening, but Paramount won't be disappointed.