| | | |
| --- | --- | --- |
| New Tourist Trailer Online | | |
Written by Ivan Radford
Thursday, 04 November 2010 13:26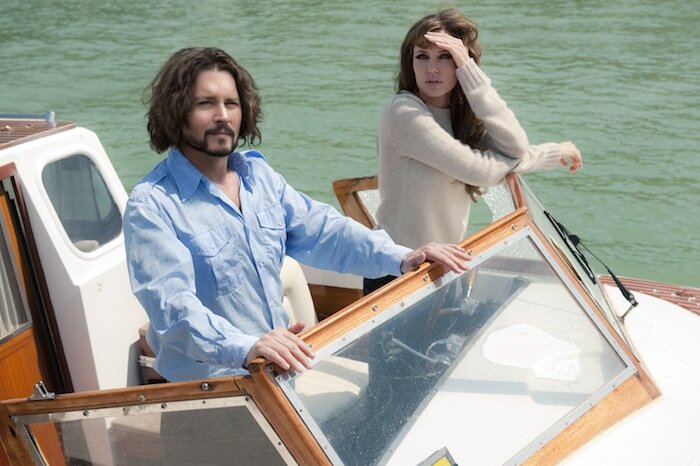 "Attempted murder? That's not that serious."
"Not when you downgrade it from murder, but when you upgrade it from room service..."

That's Johnny Depp as hapless tourist Frank, who gets caught up with the mysterious Elise - a woman who looks a lot like Angelina Jolie - on a train journey across Europe. But no sooner than you can say Sexy Facial Hair, he's being shot at in Venice and being chased by Paul Bettany (Sexy Non-Facial Hair).

With this new international trailer, The Tourist is still looking to be quite a solid little thriller. All set to trump James Mangold in the naming department, director Florian Henckel von Donnersmarck has pretty much gone ahead and made Knight and Day. But better.

The official synopsis uses words like "whirlwind romance", "breathtaking backdrop" and "thrust", so you know you're in for a good time. Plus the trailer doesn't use Muse as the backing track, so it's clearly classy stuff.

The Tourist is out on Friday 10th December (seven days after Donkey Kong Country Returns on the Wii, just so you know). You can see the The Tourist teaser trailer here. And there's also a glamourous Facebook page to drool over. But first, read on for the new video.
Tags:
angelina jolie
florian henckel von donnersmarck
johnny depp
knight and day
the tourist
video