| | | |
| --- | --- | --- |
| Faster International Trailer Online | | |
Written by Ivan Radford
Monday, 01 November 2010 08:20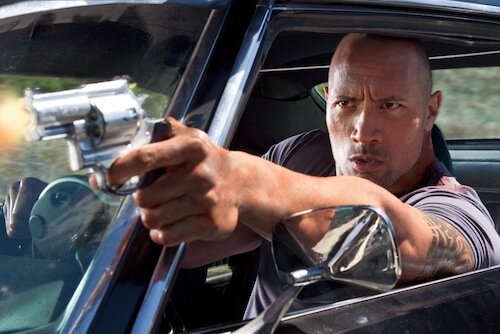 In case the first Faster trailer wasn't fast enough for you, here's the international trailer. It's longer. And, well, faster.

Directed by George Tillman Jr, the revenge thriller sees Dwayne Johnson get out of prison with one thing on his mind: getting payback for his dead brother.

On the way, he bumps into Billy Bob Thornton's veteran cop and a young hitman (Oliver Jackson-Cohen) with a taste for killing folks. Of course, as his campaign for bloody justice continues, his target list gets longer. And his driving gets faster. And stuff.

With lots of time for Dwayne Johnson to stare seriously into the distance, this is on track to prove that bald men drive faster than men with hair. And that killing people is important. But not as important as saying things like "this sermon is over" beforehand. What else do you want from a B-movie starring The Rock?

Faster is out in cinemas on Friday 4th February next year. Read on for the new trailer.
Tags: