Features
| | | |
| --- | --- | --- |
| Oscars 2010: In Pictures | | |
Well, it ran over by 30 minutes and cost everyone outside of the US a lot of sleep, but the Oscars 2010 were pretty much a success. The awards went to the right people, Jeff Bridges got a standing ovation, and someone dressed up as a bright blue Na'vi. Sure, Carey Mulligan didn't get that much-deserved Oscar (thank you, Sandra Bullock), and Steve Martin would've been far better if Alec Baldwin wasn't his co-presenter, but hey, at least they looked pretty. In fact, most of the stars did. Penelope Cruz even had a dress that was held up entirely by the gravitational pull of her bosom.

For more on that, and the other decked out stars, check out our highlights gallery of a glorious night in LA.
Read more...
| | | |
| --- | --- | --- |
| Oscars 2010: The Winners | | |
Written by Ivan Radford
Monday, 08 March 2010 09:14
Well, the stars were out in force, dresses and statues in tow, and overall the Academy Awards went to the right people. Sure, Colin Firth and Carey Mulligan didn't win, but they were never going to. The award everyone was watching out for was Best Film. Would it go to Avatar or The Hurt Locker? Well, the answer was a pretty resounding Hurt Locker.

Yes, the Oscars this year showed that money can't buy you awards (although it can buy you a lot of blue people), as Kathryn Bigelow walked away with a well-deserved and historic win for Best Director, as well as taking the Best Film Oscar too. Picking up technical nominations like Editing and Sound along the way, everything was pointing towards a clean sweep of the board. And it pretty much was.

The others all went as expected, with the major surprise being Best Foreign Language Film, which went to The Secret in Their Eyes instead of A Prophet or even The White Ribbon. And despite Jason Reitman's wins at other ceremonies, Best Adapted Screenplay chose Geoffrey Fletcher's full-on adaptation of Precious (Based on the Novel Push by Sapphire) instead. Maybe it was the title that did it.

Read on for a full list of this year's winners.
Read more...
| | | |
| --- | --- | --- |
| Oscars 2010: The Trivia | | |
Written by Ivan Radford
Friday, 05 March 2010 10:42
So you're all gathered round the family telly, ready to drool over the stars on show. You've got ballots in hand, all set to mark down who you think will waltz away with the golden statues. Then, as you all start to get tired, you realise something: you've got absolutely nothing to say to any one of these people in that room. But don't panic! Simply hide this page down your trousers and recite to your heart's content and your awkward silence will never rear its ugly quiet head. Yes, here it is: another list of wondrous Oscar factoids and trivia. This one comes from LocateTV. And it's awesome (thus making i-Flicks awesome by association, naturally).

Read on for an breathtaking burst of cold hard knowledge. Oo er.
Read more...
| | | |
| --- | --- | --- |
| Grease: A History of Travolta's Hair | | |
Written by Ivan Radford
Wednesday, 24 February 2010 11:06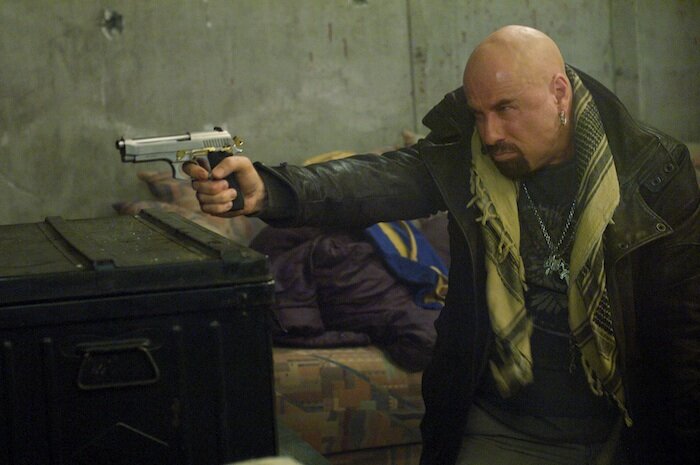 It's fascinated scientists and moviegoers alike for decades. People still wake up at night in cold sweat thinking about it. But what exactly is it that makes John Travolta's hair so eye-catching? Is it the silky smooth hyper-conditioned sheen that radiates from it? Or perhaps the fact that it varies so much to reflect his inner mental state?

As John's scalp rears its balding head in From Paris with Love, let's a take a stroll through Travolta's tong-curling hirsute history...
Read more...
| | | |
| --- | --- | --- |
| BAFTAs: The Winners | | |
Written by Ivan Radford
Sunday, 21 February 2010 23:17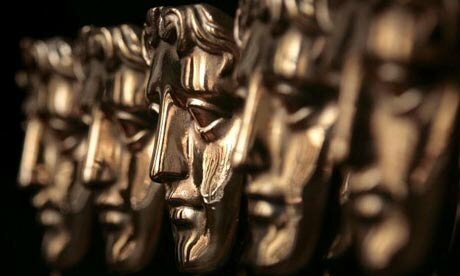 Oh, what a night for British film! The BAFTAs got handed out to a gaggle of great talent tonight. Not only did Duncan Jones get his welcome reward for his Outstanding British Debut, but Colin Firth and Carey Mulligan waltzed off with the Best Actor prizes - a nice score for the home crowd, with both of them fully deserving the win.

Meanwhile, An Education got beaten to Costume and Make-Up by the equally English Young Victoria, spreading the national love around a bit - Fish Tank got a nice surprise as Outstanding British Film, again trumping Lone Scherfig's favourite. Other obvious victories came for Christoph Waltz and Mo'Nique as Supporting Actors, with Up bagging both Best Score and Best Animation.

But it was The Hurt Locker which emerged at the top of the heap. Capitalising on its 8 nominations, it wiped the board with rival flick Avatar, nicking the well earned technical awards for Editing and Cinematography, alongside Sound and Original Screenplay (Adapted went to the lovely Up in the Air).

Avatar got Visual Effects and Production Design, but that was it for Cameron's blue box office horse. And rightly so. The Hurt Locker, which won Best Director with ease, ended the night crowned Best Film. There wasn't a single person in the room who could argue with that one.

Kristen Stewart, naturally, won the Rising Star Award - mostly thanks to the frantic support of her fans, all of whom were able to have their say in the public's vote.

Now the attention goes to the Oscars, where tonight's results may foreshadow (but not influence) the outcome across the Atlantic. For America's Academy, Jeff Bridges may be a better fit than Colin Firth and Sandra Bullock has a high chance of winning for The Blind Side. And, even more crucially, Cameron's financial success may well earn Avatar's producers Best Film (although Bigelow's Best Director is pretty much guaranteed now).

But before we get carried away, it's worth reading on for the full list of all our glorious British winners. Or even checking out the (semi-)live tweeting that we were bored enough to bring you. And then you can wonder about who'll win the Oscar. It certainly won't be Kristen Stewart.
Read more...
| | | |
| --- | --- | --- |
| BAFTAs: The Predictions | | |
Written by Ivan Radford
Sunday, 21 February 2010 19:00
Ok, so it's a little late in the day for this - in fact, the awards are already actually happening - but I'm avoiding any live feeds and sticking with the BBC coverage like the rest of the public (I wasn't allowed into the ceremony this year after I assaulted James McAvoy two years ago).

But with the Writers Guild awards giving the goods to The Hurt Locker and Up in the Air, James Cameron's hold on the evening is looking a little less firm. Will Avatar take home the big awards? I really hope not. And I don't think it will so far from its home shores; this is Britain's Academy and I like to think it's a little less swayed by box office takings.

On that naive note, here's a brief rundown of my predictions for tonight. Best Film and Director will hopefully go to The Hurt Locker and Kathryn Bigelow, with Cameron picking up the visual effects award - Hurt Locker will take all the technical visuals, because it's such an impressive piece of art. Avatar just has blue people in it.

Outstanding Debut will obviously go to Duncan Jones for the incredible Moon, which doesn't get much of a look in otherwise. Best British Film will head to An Education (but Fish Tank is the film that should really win it). As for writing awards, it's all about Up in the Air and The Hurt Locker (but I'd love it if A Serious Man and In The Loop won instead). I want Let the Right One In to get Best Foreign Film, but it will most likely go to A Prophet - Haneke triumphed in Cannes, but us Brits prefer prison flicks that are gritty and stylish. With Up scooping Best Animated and Best Score, the only other place where an upset might happen is Best Actor; could Colin Firth unsettle the near-certain Jeff Bridges? Not in America, but on his home turf? It's quite possible. As for Carey Mulligan? Well, she's clearly the Best Actress around (a special thank you to Sandra Bullock for not being nominated).

And finally, the Orange Rising Star? Well, I want Carey Mulligan to carry as many masks home as possible, but with all the fans of Twilight taking over the country, I can imagine that Kristen Stewart is a tiny bit of a favourite. Did you know Robert Pattinson will be there too? Commence screaming now. Then read on for the full predictions (in italics).
Read more...
| | | |
| --- | --- | --- |
| Brief Encounters: Colin Firth | | |
Written by Ivan Radford
Monday, 01 February 2010 10:52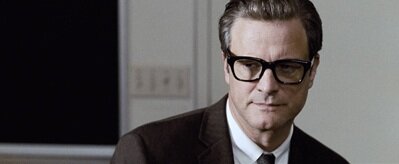 It's hard not to love Colin Firth. Whether you remember him as an obsessed Arsenal fan, Bridget Jones' perfect man, or good old Mr Darcy, he's a hard man to not love. But flocks of female fans will be blown away by his new performance as a bereaved gay college professor in Tom Ford's A Single Man. Set in the 60s, during the Cuban Missile Crisis, it's adapted from Christopher Isherwood's novel of the same title. Mr Darcy - sorry, Firth - chats about his BAFTA-nominated role and fashion legend (and first-time director) Tom Ford.
Read more...
More Articles...
Golden Globes - The Pictures
Top Ten of 2009
The Noughties: Defining a Decade
Advent Calendar 2009
Start Prev 1 2 3 4

5

6 7 8 9 10 Next > End >>


Page 5 of 16