| | | |
| --- | --- | --- |
| New Trailer for Let Me In | | |
Written by Ivan Radford
Monday, 13 September 2010 08:32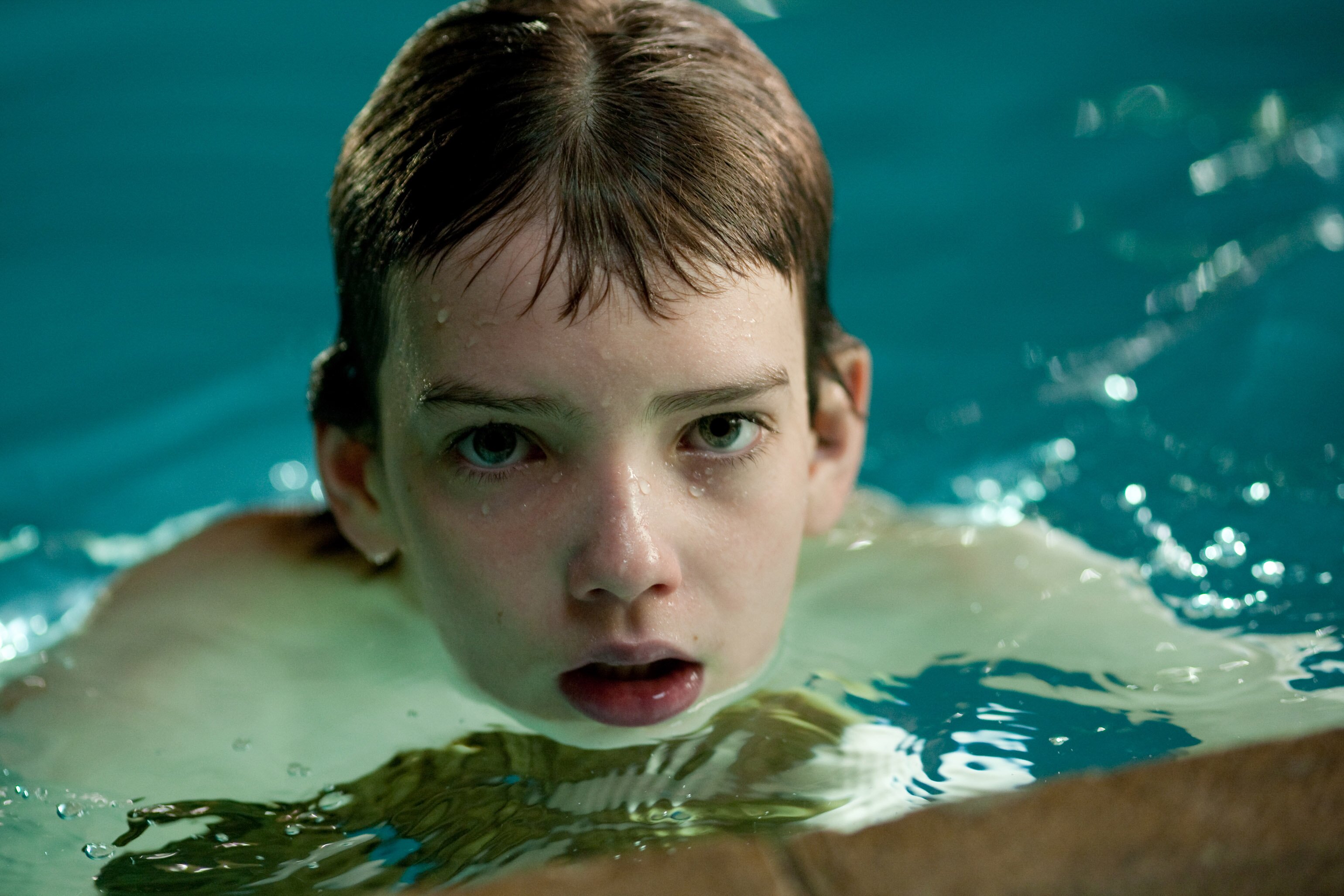 Following the announcement of the London Film Festival line-up, Icon have released a new trailer for Let Me In. The remake of Swedish horror Let the Right One In, which looks increasingly awesome, is starting to take its own form.

Starring The Road's Kodi Smit-McPhee, it sees bullied kid Owen befriended by new neighbour Abby (Chloe Moretz), a 12 year old who turns out to be a vampire. So naturally the two form a very close bond. And lots of dead bodies turn up.

So far, so similar to Tomas Alfredson's beautiful original. Kodi even looks like Swedish kid Kåre Hedebrant. But what the new trailer gives us a better idea of is the introduction of a cop who's investigating the murders. Presumably linking in as the policeman who visits Owen's school, he soon cottons on to the scale of the situation: "There's a whole lot more than what's been going on around here. This goes way back. Other states, other cities..."

Writter and directed by Matt Reeves, the remake promises to "take audiences straight to the troubled heart of adolescent longing and loneliness". Judging by this trailer and the chilling clip that surfaced last week, Let Me In will most likely do just that.

Let Me In will screen on Thursday 14th October at the LFF. It opens in cinemas on Friday 5th November. Read on for the new video.