Features
| | | |
| --- | --- | --- |
| Happy Sean Connery Day! | | |
Written by Ivan Radford
Wednesday, 25 August 2010 11:38
It's the 80th birthday of Sir Sean Connery - the coolest man alive.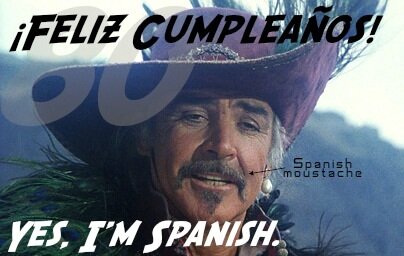 To celebrate, print off our birthday card and share it with your friends. 
Last Updated on Wednesday, 25 August 2010 11:46
| | | |
| --- | --- | --- |
| Bad Science: Are Movie Scientists 100% Evil? | | |
Written by Selina Pearson
Sunday, 22 August 2010 12:19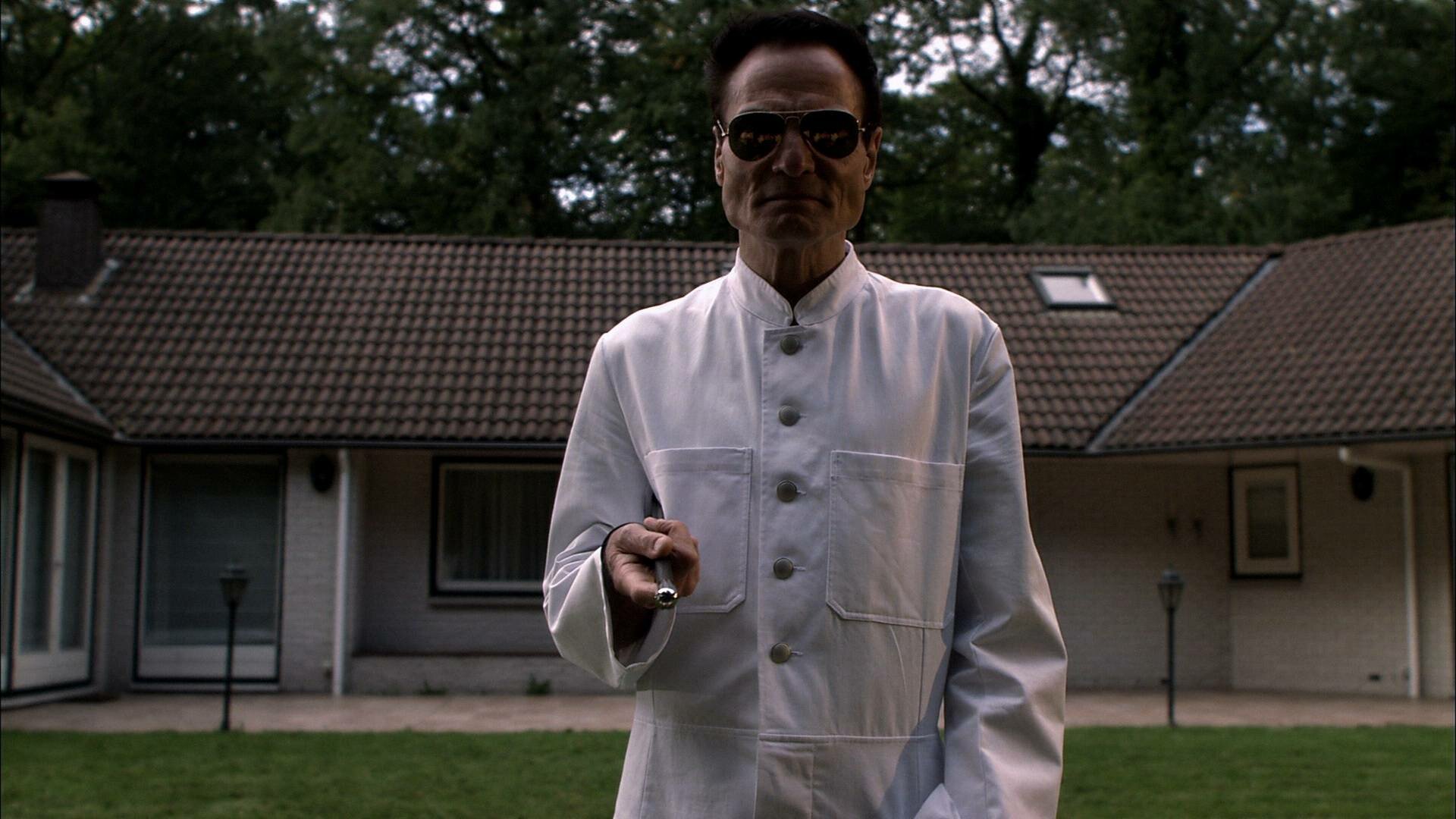 What with the horrifying Human Centipede hitting the cinemas and the recent release of Splice, I (as a research scientist) am starting to feel a bit persecuted. You may think I'm paranoid but more often than not, scientists end up as the bad guys in movies.

Whether we're villains with God complexes or clueless, well-intentioned beings who mess with things way beyond them, us test tube folk always get left carrying the buck. Especially when Bad Things Happen.

Researchers in medical sciences, and particularly genetics, seem to be the most likely to be given the Frankenstein (or "Harold Shipman") treatment. But is Hollywood right? Are we all horrible, heartless or just plain ignorant? If The Human Centipede is "100% medically accurate", let's open the Pandora's Box of Hollywood's past scientific failures and see just how accurate their "evil" scientists are.
Read more...
| | | |
| --- | --- | --- |
| On the Carpet: Going the Distance World Premiere | | |
Written by Ivan Radford
Friday, 20 August 2010 10:48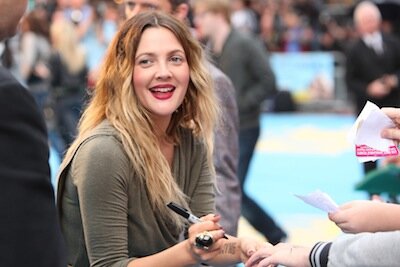 Leicester Square turned blue last night for the world premiere of Going the Distance, a rom-com that sees wannabe journalist Drew Barrymore and record company desk-monkey Justin Long hook up in New York and then keep the relationship going from opposite sides of the States.

Travelling all the way to London to show off their likeable movie, Justin and Drew strutted their stuff on the blue carpet (sexy photos are over here in our gallery). Joining the two leads were co-star Oliver Jackson-Cohen, director Nanette Burstein and the movie's unsigned band The Boxer Rebellion. And we were there to shout questions at all of them. Especially Justin Long - whose favourite movie soundtracks apparently include The Princess Bride and Back to the Future.
Read more...
| | | |
| --- | --- | --- |
| Brief Encounters: Noomi Rapace | | |
Written by Ivan Radford
Friday, 20 August 2010 10:41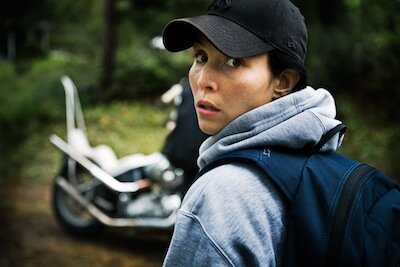 As The Girl who Played with Fire blazes into cinemas - following the wonderfully excellent The Girl with the Dragon Tattoo - things are heating up in Stieg Larrson's Millenium Trilogy. Not only is Lisbeth Salander now accused of murder and on the run from the police, but David Fincher is planning to remake the first film. In English. With Daniel Craig. And some girl from Nightmare on Elm Street (Rooney Mara).

But what about Noomi Rapace? As she negotiates a wave of Hollywood success, here's your chance to learn a little more about the enigmatic actress. Including the piercings and motorbike skills - all of which are real. A self-taught talent, she cut her hair and took boxing lessons for the part. She's the real deal, the actual Girl with the Dragon Tattoo. Except for one thing: the tattoo itself. That's the only fake bit.
Read more...
| | | |
| --- | --- | --- |
| Gallery: Going the Distance Premiere | | |
Written by Ivan Radford
Friday, 20 August 2010 10:38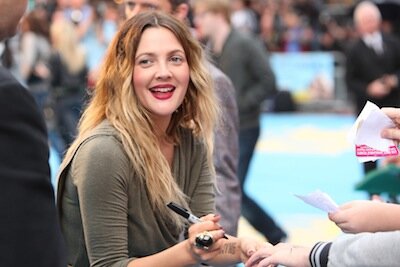 There's nothing like a long distance relationship with Drew Barrymore. Or Justin Long. There's nothing like a close-up relationship, either, which is why we've assembled the sexiest and shiniest photos from last night's world premiere of Going the Distance.

Sporting a bright blue carpet, Leicester Square saw stars Drew and Justin stroll down the carpet past hordes of screaming fans, accompanied by unsigned band The Boxer Rebellion, co-star Oliver Jackson-Cohen and director Nanette Burstein.

A film about travelling miles to see that someone special, the stars were smiling after their long flight to the UK. Want to know what they were wearing? Wondering if the blue brought out the colour in Justin's eyebrows? Well, wonder no more folks - sample the delights of ET's finest leading lady and Dodgeball's wimpiest male, together for the first time. Professionally. Phwoar.
Last Updated on Friday, 20 August 2010 11:26
Read more...
| | | |
| --- | --- | --- |
| Brief Encounters: Toby Kebbell | | |
Written by Ivan Radford
Monday, 09 August 2010 18:09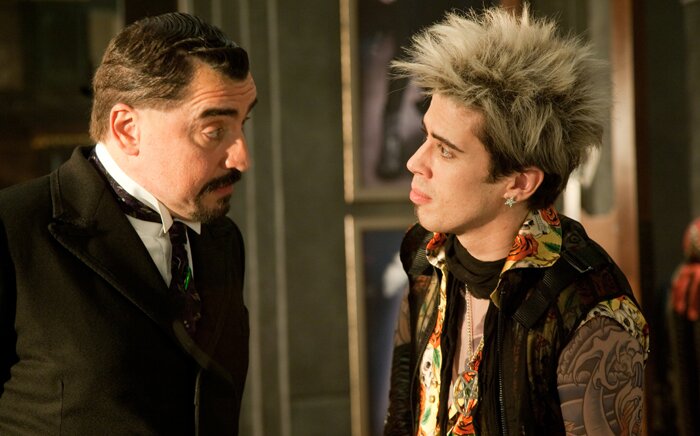 There's nothing like a warm London hotel to show you what a man's truly like. Most of us are just sweaty. But in a room full of underarm moisture, Toby Kebbell is the kind of man who pours you a glass of water. He's also the kind of man who has a rather strong love for platform shoes.

Kebbell plays Drake Stone in Disney's The Sorcerer's Apprentice, the evil pad-wan to Alfred Molina's villainous sorcerer. Sporting designer clothes, large heels and very vertical hair, it's a role that he makes the most of, channeling Russell Brand and David Blaine into a stylish, arrogant supporting part.

Previously appearing in Guy Ritchie's RocknRolla, Shane Meadows' Dead Man Shoes and Anton Corbijn's Control, Kebbell's had a varied movie past. So naturally he was an interesting guy to talk to about magic, his second Jerry Bruckheimer film (Sorcerer's Apprentice follows Prince of Persia), and his rather fetching footwear...
Last Updated on Tuesday, 10 August 2010 08:27
Read more...
| | | |
| --- | --- | --- |
| Three Reasons Why You Should Like Knight and Day | | |
Written by Ivan Radford
Sunday, 01 August 2010 18:44
1. Scouts Are Cool
"You were a Boy Scout?"
"An Eagle Scout, yeah."
"I was a Brownie!"

Actual lines spoken by Cameron Diaz and Tom Cruise. This is clearly the kind of example that Hollywood A-List actors should be setting for your kids. Especially if Boy Scouts are taught to blow stuff up.
2. It Promotes Maths 
Like you don't want your children seeing THIS: yes, there's some complex formula shizzle on the wall. And Tom Cruise is LOOKING AT IT. 
3. Tom Cruise Is Not Mel Gibson
With Mel taking the heat off Tom Cruise's back for a while, it's never been easier to enjoy a film that features both him, motorcycles, and none of that crazy stuffs.
More Articles...
Brief Encounters: The A-Team
A-Team Premiere Photos
Inception Timeline Infographic
Cutting Culture, Not Cost - Farewell to the UK Film Council
Start Prev 1

2

3 4 5 6 7 8 9 10 Next > End >>


Page 2 of 16