Features
| | | |
| --- | --- | --- |
| Golden Globes - The Pictures | | |
Written by Ivan Radford
Monday, 18 January 2010 10:16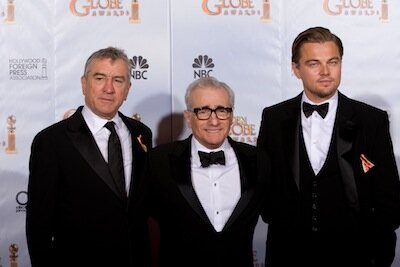 There was laughter, there were tears, there were Martin Scorsese's eyebrows. Visually speaking, the 2010 Golden Globes were as arresting as they come - and not just because of James Cameron's giant blue ewoks.

Leading the way at the height of fashion was Ricky Gervais, whose likeness to Ray Winstone only grew as the evening drew on. But what about the slinky Zoe Saldana? Or the smouldering Sam Worthington? Could Sigourney Weaver hold her own against Meryl Streep? Did Christoph Waltz bring his pipe?

Question no more and drool over Downey Jr with this shiny selection of photos from last night. And hey, if you're like me and think Kathryn Bigelow should have won Director, you can always print out James Cameron's picture and throw things at it - you could even stick it on some cardboard and make a 3-D experience out of it.

Read on for the gallery in its full-on golden glory.
Read more...
| | | |
| --- | --- | --- |
| Top Ten of 2009 | | |
Written by Ivan Radford
Thursday, 31 December 2009 10:33
| | | |
| --- | --- | --- |
| The Noughties: Defining a Decade | | |
Written by Ivan Radford
Monday, 28 December 2009 11:40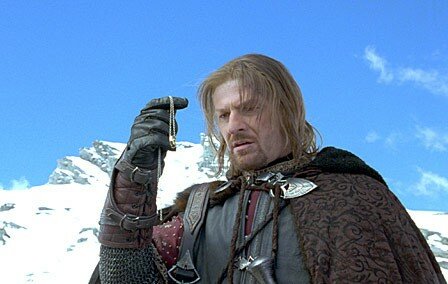 Well, as the New Year approaches, it's hard not to look back on the past 10 years and come up with a generic blog post about it all. This was, after all, the era when 3-D returned from its immersive grave, a time when Heath Ledger passed away, when Gollum impressions became cool (and then really, really annoying).

How can such a period be summed up in cinema? The 80s had Dirty Dancing, the 90s Pulp Fiction, but with Patrick Swayze dead and Tarantino past his heyday, who do we turn to as our noughties icon? Judd Apatow? I hope not. McG? Hell no. Let's just go for the traditional run-down of the 10 defining films of the decade instead - the most significant releases, mind you, not the best of the best of the best. After all, there was a lot of crap that defined this decade too. It's only fair for that to get a look in as well...
Read more...
| | | |
| --- | --- | --- |
| Advent Calendar 2009 | | |
| | | |
| --- | --- | --- |
| Merry F*cking Christmas | | |
Written by Ivan Radford
Wednesday, 23 December 2009 11:25
We all like a bit of mince pies and mulled wine over the Christmas period. And maybe a few presents too. I do. Except for the fact that nobody buys me anything. And I hate mince pies. So to keep the seasonal spirit alive, here's a Christmas message from the friendly folks of 44 Inch Chest. They're fun-loving, jolly men, who like nothing more than drinking, building snowmen, and getting revenge on the guy who's slept with your wife. You check out the trailer over here (it's out in January), but this is definitely a more festive thing to do.

And if you don't want Ray Winstone swearing at your granny, I recommend you look away now...
| | | |
| --- | --- | --- |
| Twinight: The Ultimate New Moon Party | | |
Written by Ivan Radford
Friday, 20 November 2009 12:59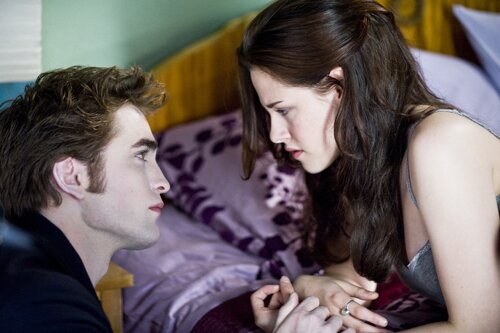 Vampires are the new indie rock bands, apparently. Our friends over at Three's a Party agree with us. So when we got our hands on a load of New Moon materials, we had no choice but to pass it to the party-planning experts and bring you this: the how-to guide for the Ultimate New Moon Party...
Read more...
| | | |
| --- | --- | --- |
| Jennifer Speak: The Diablo Cody Dictionary | | |
Written by Ivan Radford
Friday, 06 November 2009 12:57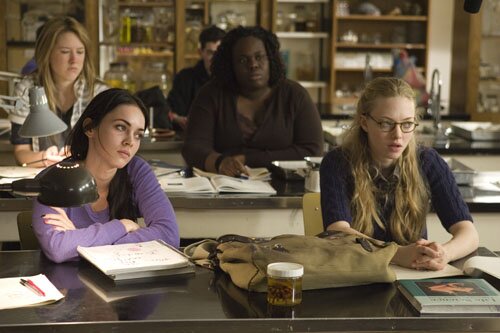 Lesbian kissing, male disembowelling, grey slime puking - all are found in Jennifer's Body, but these are not the things that Diablo Cody is famous for. The Oscar-winning screenwriter of Juno, Cody's claim to fame stems from her scabrous wit and ever-quotable dialogue. Popping cultural references out of her pen with serious panache, she comes up with words that are born to be used in your own conversation. But hell, half of them need some explanation. And so we bring you the definitive Diablo Cody Dictionary, a glossary of "Jennifer Speak". Forget "your eggo is preggo" and start spouting these babies...
Read more...
More Articles...
Hallowed Horrors (or How to Seduce a Girl in 10 Films)
London Film Festival
Red Carpet: A Serious Man
Red Carpet: Glorious 39
Start Prev 1 2 3 4 5

6

7 8 9 10 Next > End >>


Page 6 of 16