Features
| | | |
| --- | --- | --- |
| Red Carpet: 1 Day | | |
Written by Ivan Radford
Wednesday, 21 October 2009 23:40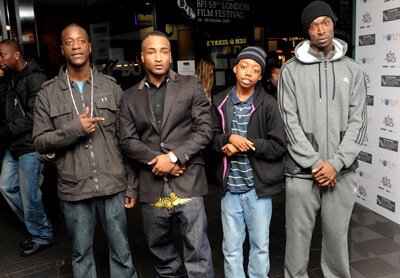 You never know what you're going to find on a red carpet. A future partner, perhaps. Maybe a tenner. But sometimes, you come across some incredible talent. 1 Day, a Birmingham-set British film, tells the tale of Flash, a guy who needs to find £100k in 24 hours., which he owes to Angel, who just came out of prison.

Chased down by rival gangs, let alone his nan, it's pretty much the world's first hip-hop musical. Featuring original music from the cast, all of whom are first-timers from the streets where its set, Penny Woolcock's movie is a major leap for them. It's great to see them strutting down towards the cinema.

First up, Dylan Duffus, who plays lead character, Flash. He looks pleased. Rightly so. How's he finding his first film role? "I've never acted before. Prior to this was nothing, so this is all a big experience for me right now. I was a barber by trade, but now I'm here! I'm enjoying every minute of it."

Has he got anything coming up next? "Well, I've got some music coming out, but hopefully some more acting. The sky's the limit."
Read more...
| | | |
| --- | --- | --- |
| Press Conference: The Boys are Back | | |
Written by Ivan Radford
Wednesday, 21 October 2009 16:49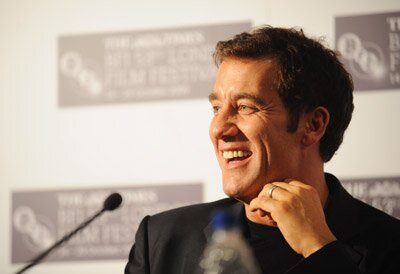 Some films you just instinctively enjoy. Even the sad ones. The Boys are Back has its fair share of loss and grief, but its tale of journalist Joe Warr and his two estranged sons is a curiously uplifting piece of cinema. No surprises there, though, given that it stars Clive Owen and two wonderful child actors - including the natural George MacKay - and is directed by Scott Hicks. They sit down with producer Greg Brenham to talk to us about death, Hollywood, and washing up.

Scott, this film is a sort of homecoming for you, returning to shoot in Australia. Are you one of the boys who are back?
SH: Yes, I suppose so! We did shoot a week in London, but filmed the rest in South Australia, which is where I live. It's a little less known in films. The story is the main focus of the piece, but it was wonderful to film in a place that I love.
Read more...
| | | |
| --- | --- | --- |
| Red Carpet: The Informant! | | |
Written by Ivan Radford
Monday, 19 October 2009 22:27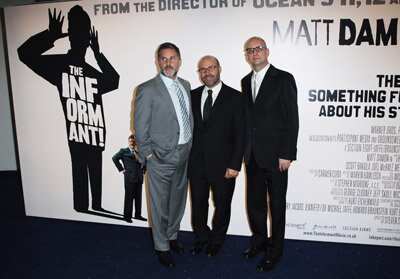 People gather around, shrieking their heads off and hoping to see Matt Damon, star of The Informant! They're disappointed - he was never down to attend the London Film Festival anyway. A comedy based on real events, the film is a strange subversion of the corporate thriller, full of nods to The Firm and a bizarrely silly voiceover.

Stylish and snappy, it's directed by none other than Steven Soderbergh. Now there's a reason to start screaming, folks. This guy's far more exciting to talk to. Which is exactly what we end up doing as he strolls down the carpet...
Read more...
| | | |
| --- | --- | --- |
| Red Carpet: Bright Star | | |
Written by Ivan Radford
Monday, 19 October 2009 21:27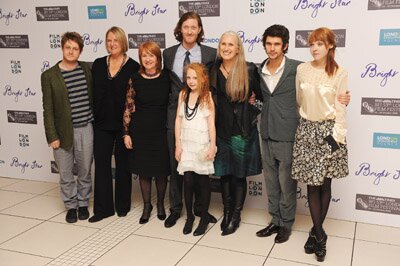 The hard concrete hurts my feet. The metal barriers are ice cold in the freezing early winter. A man with a Henry hoover ambles back and forth for no real reason. Welcome to the glamour of the red carpet at LFF 09. Tonight is the Mayor of London Gala of Bright Star - the Ben Whishaw-starring biopic of Keats, which follows the affair between the Romantic poet and his next door neighbour, Fanny Brawne (played by Abbie Cornish).

Directed by Jane Campion (one of the few women to be Oscar-nominated as a director), it's a dazzling, lyrical love story. One of subtle imagery and flagrant verse. Well suited, then, to the harsh chills of London's Leicester Square...
Read more...
| | | |
| --- | --- | --- |
| Press Conference: Up in the Air | | |
Written by Selina Pearson
Sunday, 18 October 2009 21:22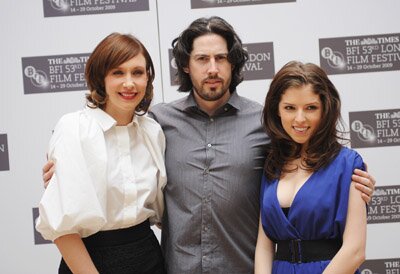 Were you upset when George Clooney ran away from London? The bright side is that he gave us more time ask questions to some other cool people: director Jason Reitman (who did Juno and Thank You for Smoking), and Clooney's co-stars Vera Fargima and Anna Kendrick...

Up in the Air is based on a book. If I'd read it, would I recognize it in the film?
JR: Yes and no. The book is about a man who fires people for a living, a man who obsessively collects air miles but if I had directed the book exactly as it was, these lovely ladies wouldn't be here because they're not in the book. I use the book as a toolbox - there's a story that I want to tell and I'm looking for the right words. In this case I took a main character, I liked his occupation, I liked his life philosophy, and from there I built a plot around it to ask the questions I wanted to ask.
Read more...
| | | |
| --- | --- | --- |
| Press Conference: The Road | | |
Written by Ivan Radford
Friday, 16 October 2009 16:14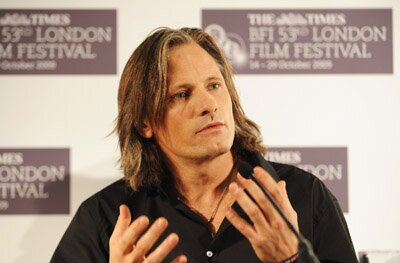 There's nothing quite like a depressing, post-apocalyptic stroll through a wasteland to cheer up your evening. So The Road, director John Hillcoat's adaptation of Cormac McCarthy's bestselling novel, is your perfect pick for a night out. But how on earth can you tackle such material, especially when you're an 11 year old boy, like Viggo Mortensen's co-star Kody Smit-McPhee? Well, John Hillcoat, screenwriter Joe Penhall and Aragorn himself are on hand to fill us in.

John, your last film, The Proposition is completely different to The Road, but it somehow had a similar look to it. What attracted you to the material?
JH: Well, I love the heat and the Sun - I'm an Australian! No, the two films are really quite polar opposites, but they're both set in extreme environments. And one of the things that interests me is the impact an extreme environment has upon people; it's like another character for them to react to.
Read more...
| | | |
| --- | --- | --- |
| Press Conference: The Men who Stare at Goats | | |
Written by Ivan Radford
Thursday, 15 October 2009 19:59
Running through walls, controlling minds, seeing the future. It's all in a day's work for the New Earth Army branch of the American military. Right after breakfast, and killing goats by staring at them. Mildly confused? It's no wonder; Grant Heslov's film, a fictional adaptation of Jon Ronson's non-fiction novel, is a barmy, wacky beast.

So how do you go about making such a manic movie? Luckily, director Grant Heslov, author Jon Ronson, George Clooney, Kevin Spacey and Quentin Falk were on hand to answer such questions.
Read more...
More Articles...
Press Conference: Fantastic Mr Fox
Polanksi's Crime and Punishment
Avatars: The Cinema of Gaming
Alice in Wonderland - Image Gallery
Start Prev 1 2 3 4 5 6 7

8

9 10 Next > End >>


Page 8 of 16