Features
| | | |
| --- | --- | --- |
| Wimbledon: The Hollywood Years | | |
Written by Ivan Radford
Friday, 02 July 2010 10:56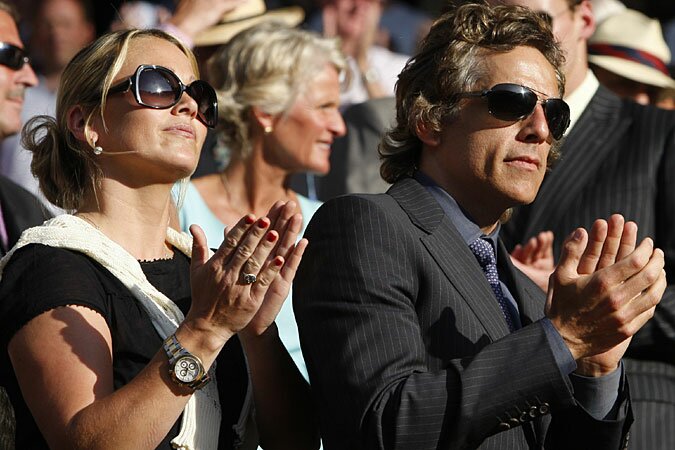 Sunshine, strawberries, cream, Sue Barker - it's tennis time for Britain as Wimbledon fever sweeps the nation. Filled with the athletes of today and the stars of yesteryear, it's a glamorous event for both Brits and Americans; gone are the days of Cliff Richard singing. Now we get people like Michael Caine and Ben Stiller sitting in Centre Court's Royal Box.

But is SW19 really ready for such showbiz glitz? In a world where tennis players and movie actors look so alike, can Hollywood and Wimbledon really match up? In a film called Wimbledon (if such a crazy idea were ever to exist) who would play whom? Well, just hang on to that second serve there, Tim, and take a ganders at the following - you might just be surprised.
Read more...
| | | |
| --- | --- | --- |
| I'm Epic. It's official. Scott Pilgrim says so. | | |
| | | |
| --- | --- | --- |
| On Location: Classic Scenes Across Europe | | |
Written by Ivan Radford
Friday, 11 June 2010 12:06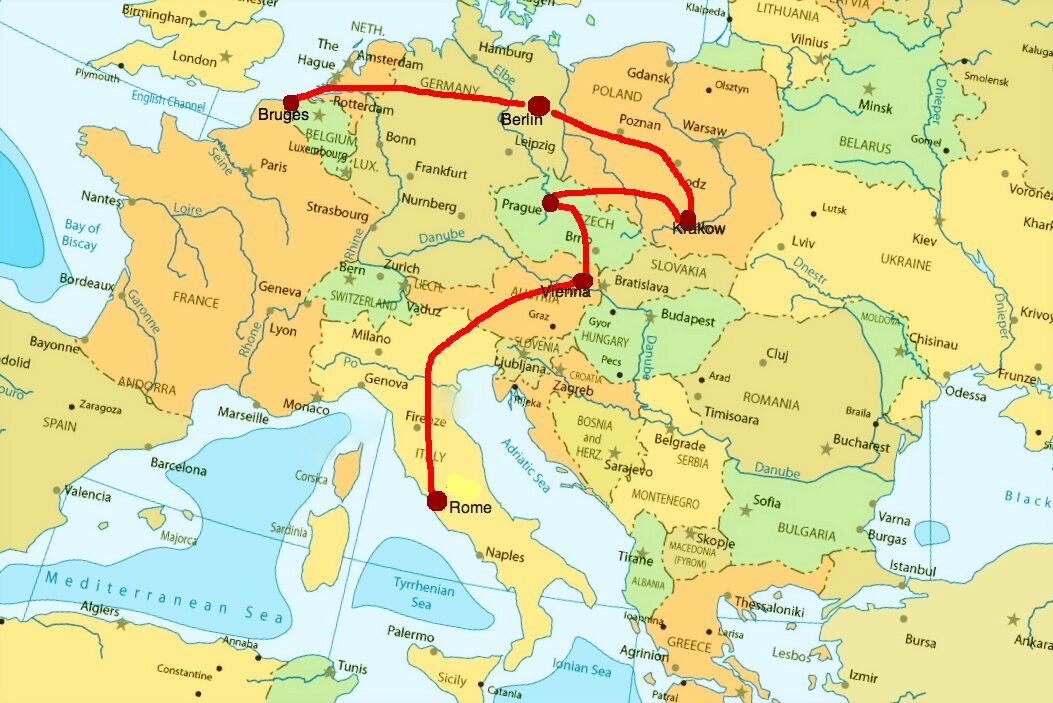 As some of you may know, I recently went on a cross-country jaunt around Europe. Jaunting, for those who aren't uber nerds, basically involves jumping through space (and time). For those are who are uber nerds, I actually took the train.

Being the sad film-obsessive that I am, I naturally spent most of my time taking pictures of locations that were used in films, desperately trying to recreate a split-second of celluloid history. When that failed, I just took photos of films that were currently showing across the continent. Because that's what normal people do on their holidays (screw you Michael Palin).

So anyway, to celebrate the fact that I'm currently wasting my time not being in Europe (but naturally listening to the Indiana Jones theme non-stop whilst playing with big red marker pens), here's a jumbled mix of the two.
Read more...
| | | |
| --- | --- | --- |
| Brief Encounters: Steve Carell | | |
Written by Ivan Radford
Friday, 23 April 2010 13:12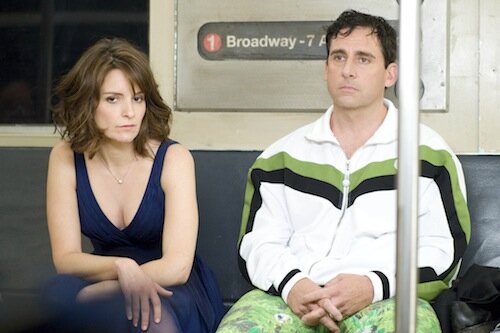 He's perhaps better known for being the American version of Ricky Gervais in the wonderful Stateside take on The Office, but Steve Carell also goes by the name of Phil Foster.

Married to Claire Foster, he's a husband whose life is a tiny bit stale. But when he tries to mix things up with a visit to a fancy restaurant, The Fosters get mixed up with a different world. A world of dodgy criminals, pole dancing, and a topless Mark Wahlberg.

What was it like leaving Scranton and shacking up with Tina Fey? Steve tells us all about making Date Night.
Read more...
| | | |
| --- | --- | --- |
| Yes, Prime Minister? | | |
Written by Ivan Radford
Wednesday, 14 April 2010 09:15
Well, it's that time of the political calendar yet again: the General Election is under way, just in time for Roman Polanski's political thriller from Robert Harris's book, The Ghost. And as Ewan McGregor this week sets about ghost-writing the memoirs of Pierce Brosnan's dodgy dealing Prime Minister, which movie candidate would you like to see running the country? If it's time for a change then who's your ATM of choice? It's time for a topical run-down of Hollywood's ballot sheet to see which PM crosses your box.
Read more...
| | | |
| --- | --- | --- |
| Sandra's Split: The Curse of the Oscars | | |
Written by Jo Bromilow
Friday, 19 March 2010 16:04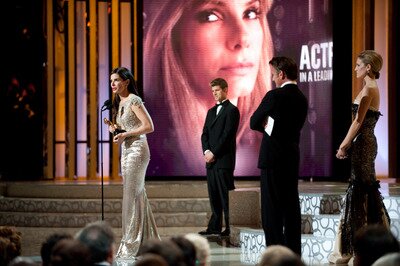 Somewhere, deep in Hollywood, a bevy of tattooed women are on the prowl. Not for a fight, as you might expect, but to snare themselves the husband of yet another beautiful, talented woman, beloved of the world and the critics. Yup, it seems infidelity comes in all guises, but the ultimate bedroom buzz-kill and marriage dampener appears to be success. On the part of the woman.

I speak, of course, of the mysterious 'Best Actress Curse', a mysterious phenomenon with a proud heritage dating back almost a century, which basically suggests that a statuette cancels out a marriage.

Katharine Hepburn is the curse's first notable victim, getting divorced from her husband the year after she won her first award in 1934. Ginger Rogers' marriage suffered the same fate, and this potent curse continues into the modern day.
Read more...
More Articles...
Oscars 2010: In Pictures
Oscars 2010: The Winners
Oscars 2010: The Trivia
Grease: A History of Travolta's Hair
Start Prev 1 2 3

4

5 6 7 8 9 10 Next > End >>


Page 4 of 16