| | | |
| --- | --- | --- |
| An Education: Cinema's Top Syllabus | | |
Written by Ivan Radford
Thursday, 02 September 2010 10:48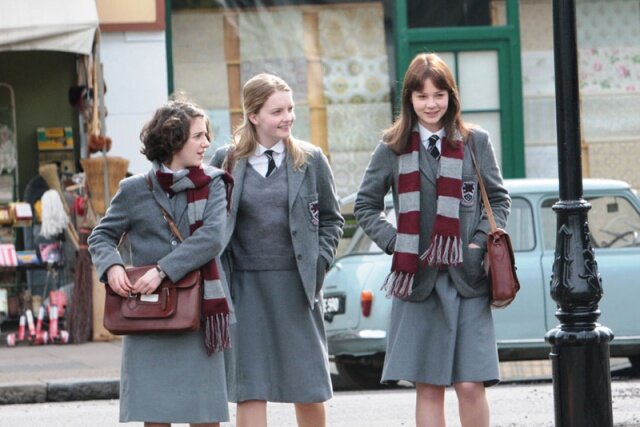 Cuts are in the air as kids go back to school this September. But with education funding reduced and renovation plans scrapped, who do you turn to when your local primary or secondary has collapsed into a pile of rubble?

With its varied back-catalogue and comfortable seating arrangements, the cinema could well be your best bet to educate your offspring.

Nick Clegg can't stop you seeing a film based on your postcode, and Michael Gove is all for people starting up their own state schools. Even Odeon's website agrees: "the cinema can provide a useful and relevant study aid," it readily enthuses. Starting up your own school? Don't use the chip shop – use your own home cinema.

When it comes to the national curriculum on a budget, you can forget the Three Rs. The letters you want are these: DVD.

Here's a rundown of your basic introductory syllabus: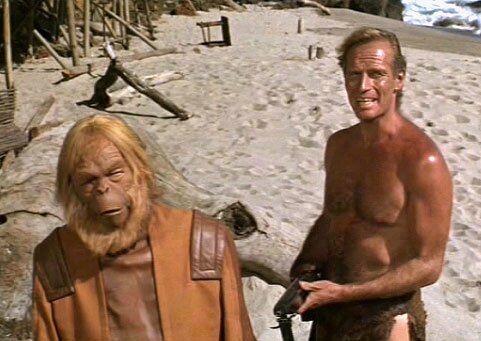 Subject Religious Studies
Film Planet of the Apes
Lesson Learned
A moral movie informed by science, The Planet of the Apes sits across the divide in current intellectual debate. It teaches us all the ethics involved in an animal uprising, but at its heart is a more philosophical notion: that while evolution and creationism are valid explanations for mankind's existence, both are irrelevant come the day we all revert back to monkeys. And, when that time arrives, don't touch Charlton Heston. He'll probably try and shoot your tail off.
Key Words to Define Primordial ooze, cosmetic testing, NRA
Final Grade A-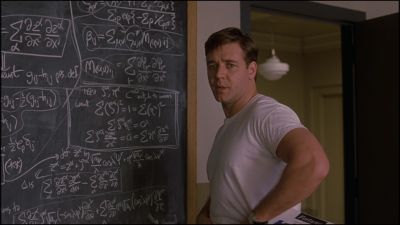 Subject Mathematics
Film A Beautiful Mind
Lesson Learned
Far from a mere tool to apply to supermarket sweeps, Mathematics is actually a way to define our reality. Formulae can explain the world around us, from picking up girls through basic game theory to Ron Howard's Oscar nomination. It's also great for wider social context: show it to the kids and prove to them that getting into Oxbridge is easy if you're schizophrenic, and that imaginary friends are perfectly normal.
Key Words to Define Algebra, audience manipulation, undeserved Oscar
Final Grade B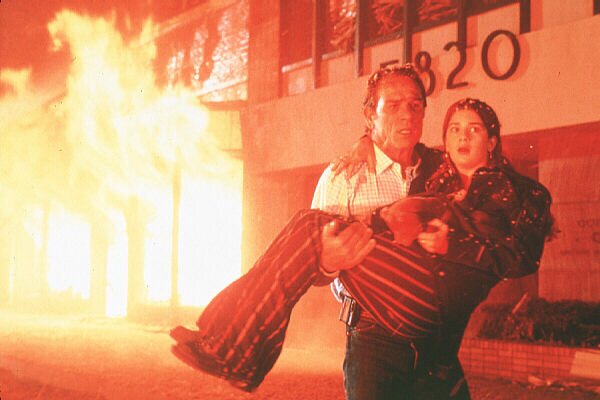 Subject Geography
Film Volcano
Lesson Learned
Volcanoes are cool. From igneous rock to lava bombs, Volcano literally teaches you three things about volcanoes: they're big, they're dangerous, and they don't scare Tommy Lee Jones. Not only will children be able to recite the life cycle of a fictional volcano, they'll also be able to save a large city from destruction, should the need arise. Great for those educational family trips to Iceland.
Key Words to Define Magma, global destruction, Eyjafjallajokull
Final Grade C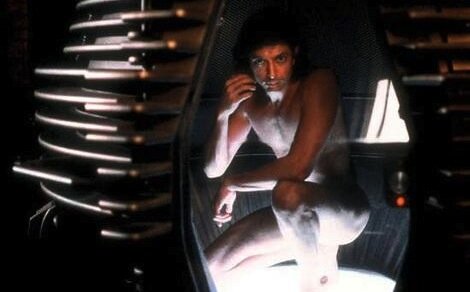 Subject Science
Film The Fly
Lesson Learned
Be Afraid. Be Very Afraid. Combining genes, teleportation, GM foods – experiments are almost always bad. Jurassic Park doesn't make this clear enough. It's only when Jeff Goldblum starts to transform that the costs of modern science become clear: there are worse things than mixing test tubes and getting a slight smell of rotten egg. You could grow wings, or start vomiting acid. Or your fingernails may fall off. A strong case for parental/teacher supervision.
Key Words to Define Metamorphosis, Brundlefly, Deoxyribonucleic acid
Final Grade A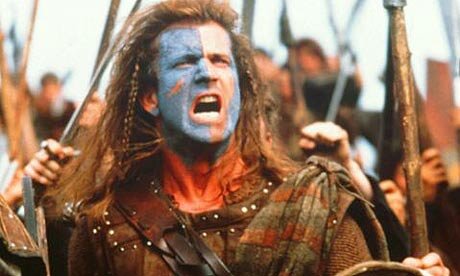 Subject History
Film Braveheart
Lesson Learned
English people are evil. Scottish people, on the other hand, are brilliant. Especially William Wallace, a poor but rich man who painted himself blue, overcame taxes and fought the Battle of Falkirk Bridge in the middle of a field. It's less accurate than the coalition's tuition fee calculations, but it's full of violence that kids will love, so at least they'll pay attention. Plus they can have fun playing spot the alleged nut-job, a valuable lesson for later in life.
Key Words to Define Anglophobia, Homophobia, Racism
Final Grade E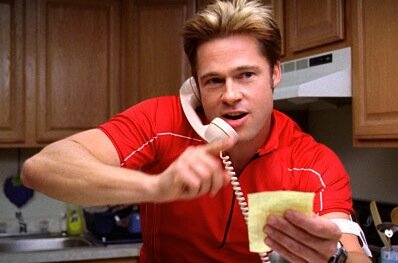 Subject English
Film Burn After Reading
Lesson Learned
Some things should never be read. Like memoirs. Or celebrity autobiographies. The Coen Brothers are brave enough to show that even adults – including George Clooney – don't always like to flick through a paperback, no matter how much gossip is in it. They'd rather run around shooting each other. Or building sex toys from the back seat of a car. The movie doesn't promote an appreciation of Shakespeare, but it does highlight the fun of all-round extra-curricular activity. Best of all, it teaches kids what to do when they finish a Dan Brown book.
Key Words to Define Jewish, CIA, sex toy
Final Grade D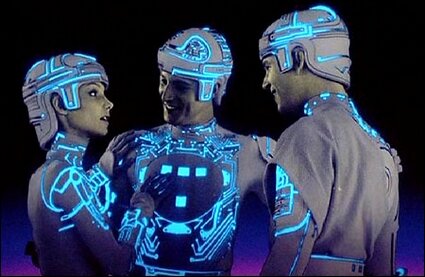 Subject I.C.T
Film Tron
Lesson Learned
Never, under any circumstance, go inside a computer. Unless you're Jeff Bridges and you're really good at riding motorbikes. Tron is a great resource to promote the safe use of technology in today's world. Both a celebration of IT and a cautionary tale, this is a solid Disney movie and its message is clear: use Facebook too much and the program itself may well kill you. But if it does, at least you get to play with super-cool Frisbees.
Key Words to Define Virus, internet, paedophile
Final Grade A+
Tags:
a beautiful mind
an education
braveheart
budget
burn after reading
carey mulligan
credit crunch
curriculum
cuts
deficit
dvd
Comments (2)
Add your comment