Star Ratings
| | |
| --- | --- |
| | Excellent    |
| | Very Good |
| | Good |
| | Average |
| | Terrible |
Cinema
| | | |
| --- | --- | --- |
| The Girl who Played with Fire | | |
Written by Ivan Radford
Tuesday, 24 August 2010 10:27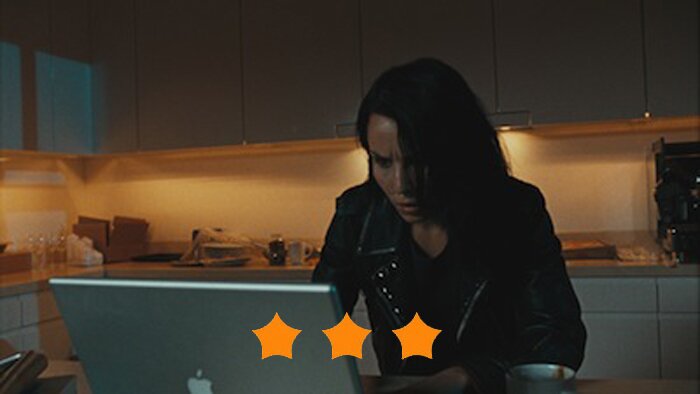 Director: Daniel Alfredson
Cast: Noomi Rapace, Mikael Nyqvist, Mikael Spreitz, Peter Andersson, Georgi Staykov
Certificate: 15
Trailers/Clips
After showing the world what she could do with a golf club, a motorbike and a laptop, The Girl with the Dragon Tattoo has returned. But unlike her first cinema outing, expectations are higher. Also unlike last time, both the writing and direction have changed hands. Although that's not always a bad thing, you can certainly tell. 
Read more...
| | | |
| --- | --- | --- |
| Scott Pilgrim vs the World | | |
Written by Ivan Radford
Monday, 23 August 2010 13:00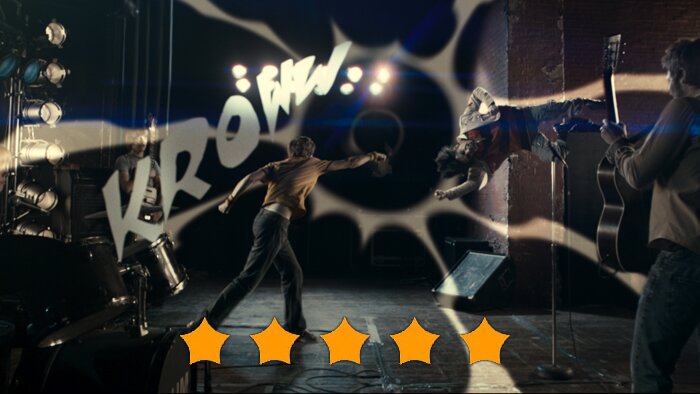 Director: Edgar Wright
Cast: Michael Cera, Mary Elizabeth Winstead, Ellen Wong, Keiran Culkin, Anna Kendrick, Mark Webber
Certificate: 12A
Trailer/Clips 
This is Scott Pilgrim (Cera). Scott Pilgrim's precious little life involves computer games, sleeping and not much else. Unless you count his band, Sex Bob-Omb. They suck. Scott lives with his gay roommate Wallace Wells (Culkin) and is dating a high schooler called Knives Chau (Wong). She's Chinese. Then one day into his head rollerblades the girl of his dreams, Ramona Flowers (Winstead). And every adolescent boy knows exactly what that means: awkward chat-up lines, making out and some serious Street Fighter action.
Read more...
| | | |
| --- | --- | --- |
| The Illusionist | | |
Written by Ivan Radford
Friday, 20 August 2010 16:05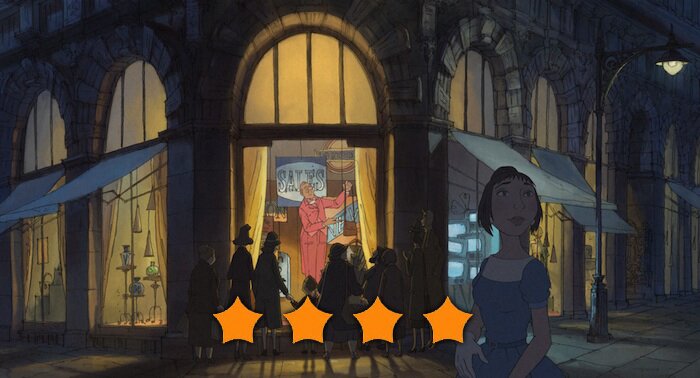 Director: Sylvain Chomet
Cast: Jean-Claude Donda, Edith Rankin
Certificate: PG
It's been seven years since Belleville Rendezvous, but Sylvain Chomet is back to remind us what it's like in his whimsical, beguiling world. The Illusionist is every bit as spectacular as Belleville, its stunning detail and wonderful simplicity a nostalgic contrast to the CGI sheen of Pixar's brand of storytelling. Nostalgia's a big thing here, because Chomet has adapted his movie from an undeveloped 1956 script by director Jacques Tati – and affectionately made it his own.
Read more...
| | | |
| --- | --- | --- |
| Salt | | |
Written by Ivan Radford
Wednesday, 18 August 2010 12:30
Director: Phillip Noyce
Cast: Angelina Jolie, Liev Schreiber, Daniel Olbrychski
Certificate: 12A
When the story of Anna Chapman's identity as a Russian spy hit the headlines, several things happened. Her British passport was revoked. Folks at Columbia Pictures thanked her for making this preposterous plot more believable. And lots of people wished Anna had done more cool spy stuff. Like shoot people, jump onto moving vehicles, or use her pants to cover up security cameras. Now Salt is here, everyone's happy.
Read more...
| | | |
| --- | --- | --- |
| The Expendables | | |
Written by Ivan Radford
Monday, 16 August 2010 13:17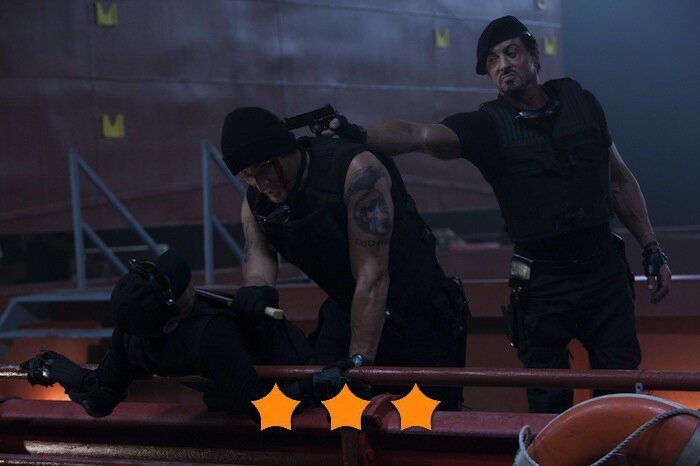 Director: Sylvester Stallone
Cast: Sylvester Stallone, Jason Statham, Jet Li, Bruce Willis, Mickey Rourke, Dolph Lundgren, Steve Austin, Randy Couture, Terry Crews, Arnold Schwarzenegger
Certificate: 15
Trailers/Clips
How bad can so-bad get before it stops being good? If Sylvester Stallone doesn't know the answer, no-one does. But he has a damn good shot at it with The Expendables, an action movie with a cast of manly men that most men dream of in their manly man-dreams. The Expendables are mercenaries - guns for hire with an emphasis on the guns. They have names, but they don't matter. What matters is that they have guns. Lots of guns. Dolph Lundgren's gun can literally blow a man into two halves.
Read more...
| | | |
| --- | --- | --- |
| The Last Airbender | | |
Written by Ivan Radford
Friday, 13 August 2010 15:48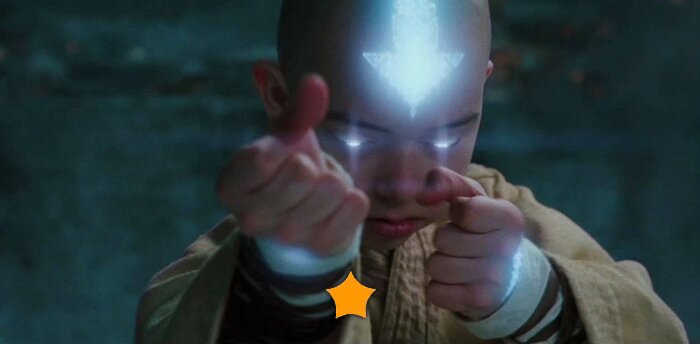 Director: M Night Shyamalan
Cast: Nicola Peltz, Jackson Rathbone, Dev Patel, Noah Ringer, Aasif Mandvi
Certificate: PG
"I knew from the first moment we discovered you were a bender that this day would come." In the mystical world of the spirits, life is guided by the four elements: earth, fire, water, and air. Those whose possess the power can control them. They are Benders. But after disappearing a hundred years ago, one man has the power and skill to control a fifth element: crap. M Night Shyamalan has returned.
Read more...
| | | |
| --- | --- | --- |
| The Secret in Their Eyes | | |
Written by Ivan Radford
Friday, 13 August 2010 10:20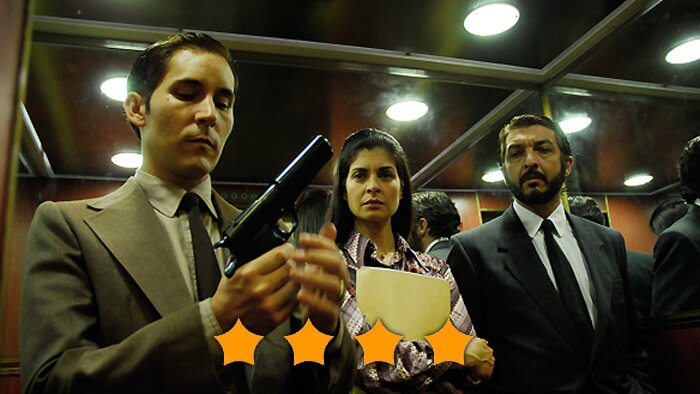 Director: Juan Jose Campanella
Cast: Ricardo Darin, Pablo Rago, Guillermo Francella, Soledad Villami, Javier Godino
Certificate: 18
The Secret in their Eyes is known (if at all) by those who expected The White Ribbon or Un Prophete to win this year's Oscar for Best Foreign Language Film. When Juan Jose Campanella's Argentinian detective story stole the gong from under their subtitles, the film world sat up and paid attention. They'll keep doing so throughout this intriguing thriller.
Read more...
| | | |
| --- | --- | --- |
| The Sorcerer's Apprentice | | |
Written by Chris Keane
Wednesday, 11 August 2010 08:51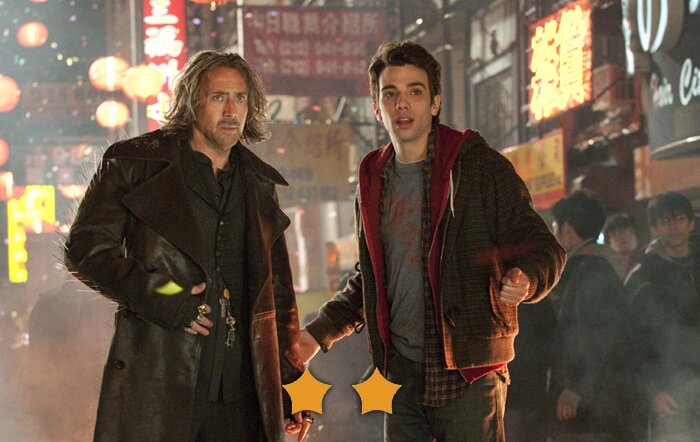 Director: Jon Turteltaub
Cast: Nicolas Cage, Jay Baruchel, Alfred Molina, Toby Kebbell, Teresa Palmer 
Certificate: PG
Trailer/Clips
Nicolas Cage in a big wig and pointy black shoes, what could go wrong? Quite a lot, actually. The opening montage sets us up to follow Balthazar Blake (Cage), whose quest, bestowed upon him by his master Merlin, is to find the Prime Merlinian - the only person who can defeat Morgana (evil woman) permanently, i.e. not just trap her in a Matryoshka doll, which is what Blake has done. But Horvath (Molina), a fellow apprentice of Merlin, is out to stop Balthazar and aims to unleash Morgana on the world. Naughty.
Read more...
| | | |
| --- | --- | --- |
| Knight and Day | | |
Written by Selina Pearson
Friday, 06 August 2010 08:46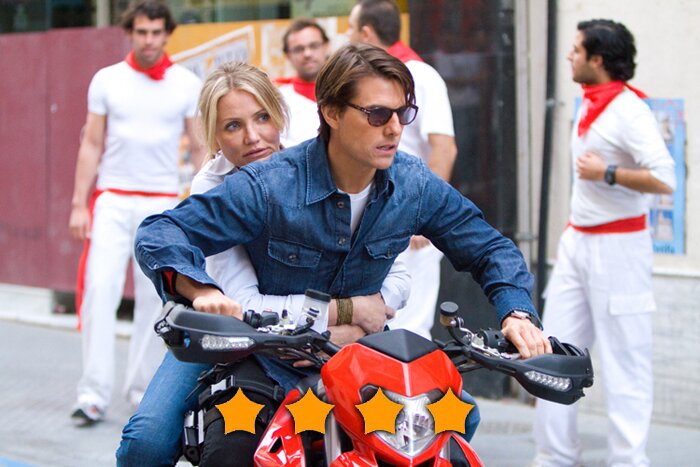 Director: James Mangold
Cast: Tom Cruise, Cameron Diaz, Peter Sarsgaard, Paul Dano
Certificate: 12A
Trailers/Clip
June (Diaz) is trying to get back home to Boston for her sister's wedding. She's running around Wichita airport dragging a suitcase full of car parts attempting to make a last minute flight. She keeps bumps into a tall, dark, handsome stranger - well, actually, it's Roy Miller, played by Tom Cruise, to whom not all those adjectives can be applied. Once on the plane, June's flight is far from smooth: through a bizarre series of events, everyone onboard ends up dead. Apart from her and Miller.
Read more...
| | | |
| --- | --- | --- |
| Gainsbourg | | |
Written by Ivan Radford
Friday, 30 July 2010 14:18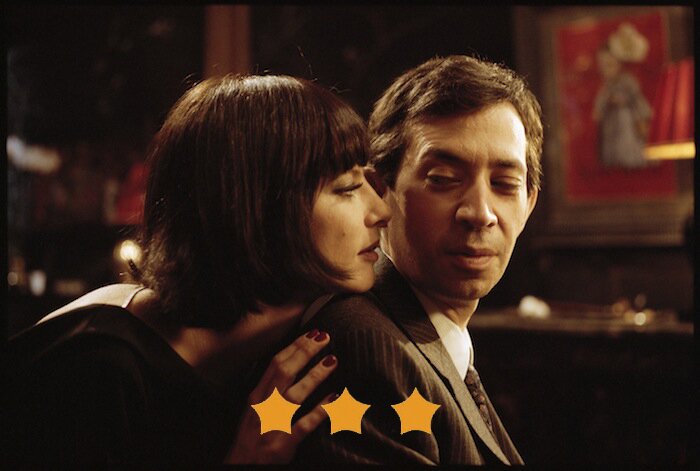 Director: Joan Sfar
Cast: Eric Elmosnino, Lucy Gordon, Laetitia Casta, Anna Mouglalis, Doug Jones
Certificate: 15
Trailers/Clips
Serge Gainsbourg (Elmosnino), legendary French songwriter and womaniser, grows up in the streets of Nazi-occupied Paris. Not keen on classically trained piano, he soon falls into playing popular bar music, chatting up the ladies as he goes. Sure, he's young, but he's "wise beyond his years", the boy proudly beams at a topless model after his still-life drawing class. It's all fun and backstory for what seems to be a straightforward biopic of the singer. Then out sprouts his alter-ego, stalking through streets and flying through the air. That's when things get very surreal.
Read more...
More Articles...
The A-Team
The Karate Kid
Splice
Toy Story 3
Start Prev

1

2 3 4 5 6 7 8 9 10 Next > End >>


Page 1 of 22