| | | |
| --- | --- | --- |
| International Scott Pilgrim Trailer!!! | | |
Written by Ivan Radford
Thursday, 17 June 2010 19:29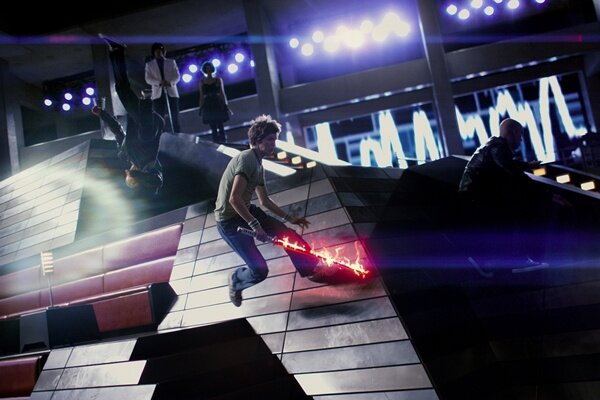 There's pretty much no point in me saying this is awesome. Just like there's no reason to use less than three exclamation marks to mark this momentous occasion.

Yes, the new international trailer for Scott Pilgrim vs The World is here. And yes, it's amazing. Want to see more music mayhem? You got it. A little extra Chris Evans? Hell yes. How about some Brandon Routh to wet your taste bads? You got it. You even get a yellow bar to show you how much pee Michael Cera has left in him.

This is super-video-gamey in style, more than any film before it. Edgar Wright is cutting loose with this manic blend of CGI effects, quick-cuts and VERY LARGE LETTERS. It's one hell of a moreish trailer - deliriously funny and addictively exciting. Throwing Kieran Culkin into the mix just makes it even more so.

Read on now for the amazing trailer. You can waste time breathing later.