Blog
| | | |
| --- | --- | --- |
| Gremlins re-released in UK cinemas for Christmas 2012 | | |
Written by Ivan Radford
Friday, 07 September 2012 13:41
Astute followers of @iFlicks on Twitter will have seen that I reported this one two days ago after scouring a sexy press release, but now the lovely folks at Park Circus have caught up and officially announced that they are unleashing Gremlins upon cinemas once again on Friday 30th November on a brand spanking new digital print.
So put the date in your diaries folks: Gremlins. Re-release. Friday 30th November. Best. Christmas. Present. Ever.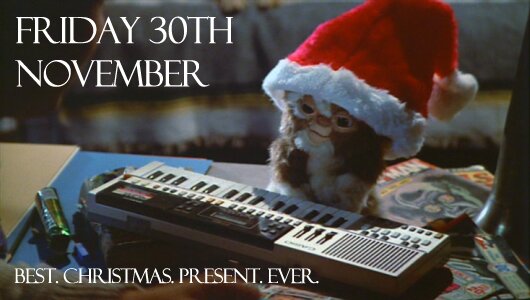 | | | |
| --- | --- | --- |
| Four actual lines of actual dialogue from Q: The Winged Serpent | | |
Written by Ivan Radford
Thursday, 06 September 2012 11:49
Monster movies are awesome. David Carradine movies are awesome. But a monster movie starring David Carradine? That's off the awesomeness chart. And, to make matters more awesome, it's made by Larry Cohen. And features Richard Roundtree.
I am talking, of course, about Q: The Winged Serpent, a 1982 B-Movie that I had never even heard of until a few weeks ago. Last night, I saw the trailer. And it was responsible for nothing less than the greatest 152 seconds of my life. Ever.
Don't believe me? Here are four actual lines of actual dialogue from the film: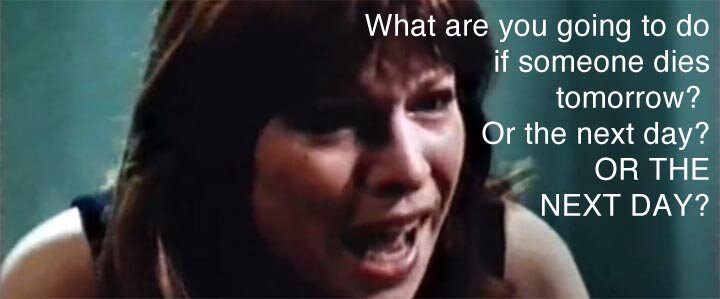 All that from the guy who wrote Phone Booth? No wonder I'm so excited by the Larry Cohen double-bill that's taking place TONIGHT at London's Roxy Bar and Screen as part of the Scala Beyond film festival.
How much does it cost to gaze in wonder at both Q: The Winged Serpent and Cohen's 1976 God Told Me To? £4. That's it. Four measly little pounds.
I would offer tickets to this out as a competition, but let's face it: that price is basically free already. Now read on to see the Q: The Winged Serpent trailer in its full glory - and then go book your tickets for the ultimate trash-fest in the history of cinema's rubbish bin.
Read more...
| | | |
| --- | --- | --- |
| Theatrical Cuts: The Curious Incident of the Dog in the Nighttime review (NT Live) | | |
Written by Ivan Radford
Wednesday, 05 September 2012 18:22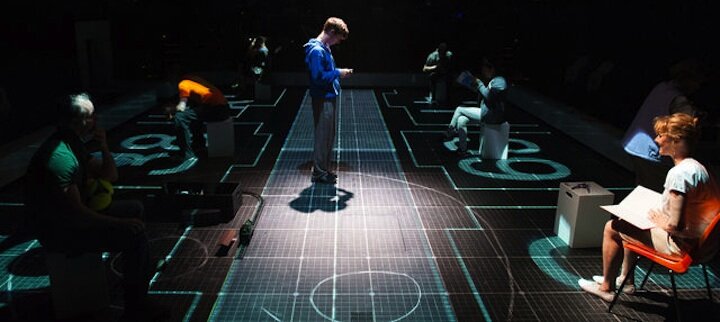 Photo borrowed from Manuel Harlan / National Theatre
I've been toying for a while with the idea of reviewing plays currently around in London that feature some of my favourite movie actors. Zach Braff's All New People, the incredible Imelda Staunton in Sweeney Todd, Keira Knightley in The Children's Hour. It doesn't sound that relevant to a film blog, but in this modern age of digital theatre, the boundary between stage and screen is increasingly blurred – I geeked out over this brilliant hybrid format at Little White Lies a while ago. And now even the Globe Theatre is getting in on the cinema game with a string of broadcasts this September.
But chief of it all remains NT Live, the National Theatre's excellent scheme, now in its goodness-knows-what year. The latest stage show to move from the South Bank to the cinema? The Curious Incident of the Dog in the Nighttime, which NT Live is broadcasting around the UK on Thursday 6th September. So here's a review of that.
Adapted by Simon Stephens, Mark Haddon's now-seminal text isn't the kind of book you can imagine working on stage. A first-person account of an autistic boy's journey to work out why the neighbour's dog died, it's the kind of unreliable narration that belongs on the page. Even the book's chapters are in prime numbers, because Christopher likes them so much.
But Stephens' novel treatment takes a bold approach right from the start – a sudden lights-up that reveals the poor titular creature in the middle of the stage.
A few seconds later and we're watching Christopher explain everything to the audience, while drawing a perfect circle on the floor with chalk. He does that a lot. The drawing. And it's uncannily precise, something helped, you suspect, by the fact that the entire stage is a piece of graph paper.
Read more...
| | | |
| --- | --- | --- |
| Festival Preview: LFF 2012 line-up promises love, debate, dares, laughs, thrills... and the A5 | | |
Written by Ivan Radford
Wednesday, 05 September 2012 14:07

Love! Debate! Dare! Laugh! Thrill! Cult! Journey! Sonic! Family! That's the sound of an all-new London Film Festival. Replacing Sandra Hebron, director Clare Stewart announced a festival programme with a new themed approach instead of the old geographical strands. And judging by the LFF 2012 line-up, she's succeeded in giving it a shot up the arm.
Oh yes, the LFF promises to give audiences romance, comedy, discussion and excitement. And what better way to combine them all into one film... than a documentary about the A5.
Read more...
| | | |
| --- | --- | --- |
| Festival Preview: Raindance 2012 line-up is reliably awesome | | |
Written by Ivan Radford
Tuesday, 04 September 2012 10:42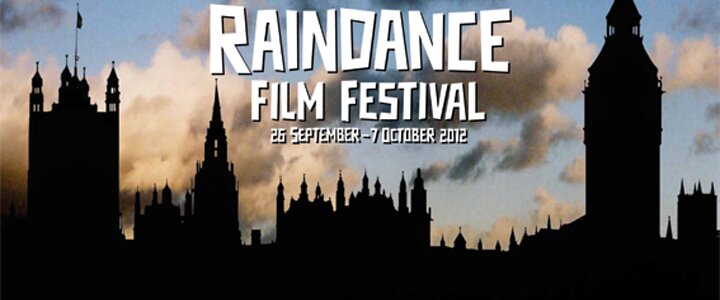 I love the Raindance Film Festival. Ever year, it rolls into London, takes over a building and shows everyone what a cinema fest should be: a chance to discover new, exciting movies – and new and exciting filmmakers. And from the looks of the lineup, Raindance 2012 is no exception.
The programme for the 20th Raindance festival, announced today, covers everything from big names (Johnny Cash! Charlotte Rampling! Malcolm McDowell! Chuck Palahniuk!) to up and coming talent. Don't know who Christopher Payne is? I have absolutely no idea. But I will do in four weeks' time.
Opening the festival on Wednesday 26th September is the International Premiere of Here Comes the Devil. It's "a powerful fantasy horror from Mexico" about some kids who disappear into some caves and come out all scary. That's followed by a performance from the band The Real Tuesday Weld (who are apparently influenced by Pulp, Cole Porter, early Disney soundtracks and seedy postwar revue bars). Both sound good – but we're only getting started.
Then we get 11 days of indie-credible cinema from around the world.
There's a strand just for the Brits, with three world premieres, including Love Tomorrow by Christopher Payne (told you we'd find out who he is), and – DEREK JACOBI ALERT – a film called String Caesar. That sees The Master/Dickens/Malvolio/Cadfael play Caesar alongside real life prisoners bringing Julius Caesar into the 21st Century.
There's a string of US productions, with previous Raindance prize winner Suri Krishnama returning with The Grief Tourist (starring Melanie Griffith and Michael Cudlitz) and a film called Mon Ami, which recently screened at Montreal's Fantasia Film Festival. It's described as "Fargo meets Dumb and Dumber in a horror movie disguised as a buddy comedy". I can guarantee you that I will positive bum it.
Then there are the shorts, a whole range of documentaries (some of last year's best films), including JEREMY IRONS, UFOs and VANGELIS (all deserving of caps), a ton of movies from Quebec (yes, they have cinemas in Canada) and, an early contender for Best Name of the Festival, a Croatian director called Branko Schmidt.
And after all that, there's still the closing film, a Paraguayan flick called 7 Crates fresh from Toronto's Film Festival. And Chuck Palahniuk, who's introducing his short film Romance, based on one of his stories, as well as hosting a fund-raising dinner for the Independent Film Trust (IFT). What a lovely man.
To sum up: Raindance Film Festival 2012. 105 features, over 138 shorts, 64 UK Premieres, 13 International Premieres, 5 European Premieres, 19 World Premieres and 24 Directorial Debuts from 38 countries.
It takes place in the always-lovely Apollo Cinema, Piccadilly Circus and runs from Wednesday 26th September to Sunday 7th October. And we'll be there for the whole thing.
Now stop reading this, calm down, and go to the official Raindance website and buy yourself a festival pass for £50, which lets you see everything. Really.
| | | |
| --- | --- | --- |
| Stop all that! A Liar's Autobiography trailer is very, very silly | | |
Written by Ivan Radford
Tuesday, 04 September 2012 06:55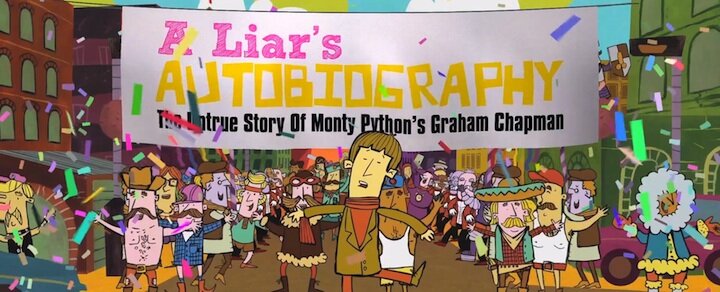 Five Monty Pythons. Back together again. Including the dead one.
Yes, it's the trailer for A Liar's Autobiography, the animated version of Graham Chapman's memoir's. Half of it's made up. The other half is very, very silly. And the whole thing looks abso-ruddy-lutely marvellous. Changing styles, genuine voice recordings and all of Flying Circus' bonkers editing? Yes please.
"The best film I've been in since I died!" says Chapman. Presumably right ahead of the Live at Aspen recording, where his ashes got knocked all over the carpet.
Read on for the A Liar's Autobiography trailer. It's out in the UK next year. But I'm very hopeful that it'll makean appearance at the London Film Festival in October.
Read more...
| | | |
| --- | --- | --- |
| Untouchable trailer has nothing to do with MC Hammer | | |
Written by Ivan Radford
Tuesday, 04 September 2012 06:01
Yes. Yes. I know. We all got excited when we heard about Untouchable because we thought it would be that long-awaited biopic of MC Hammer. But it's not. In fact, judging by the Untouchable trailer, it might be something even better: the story of an unlikely friendship between a disabled millionaire (François Cluzet) and his street smart ex-con caretaker (Omar Sy). 
How could that possibly be as cool Stanley Kirk Burrell's iconic pants? Well, it's made by Audrey Fleurot (who director French TV series Spiral) and has won a ton of awards at Tokyo's film festival and the Césars (the classier, French version of the Oscars). Plus it's totally about two men bonding over looking at a woman's arse. Which means there's always a chance one of them may turn to the other and say: "Can't touch this."
Untouchable is out in UK cinemas on Friday 28th September - and showing in London from Friday 21st September. 
| | | |
| --- | --- | --- |
| If you don't dig this On the Road trailer, we can't be friends | | |
Written by Ivan Radford
Monday, 03 September 2012 06:05
Jazz. Stream of consciousness. Kristen Stewart. Sam Riley. Jack Kerouac. If your feet, brain and eyes don't dig this On the Road trailer, we basically can't be friends.
On the Road is out in UK cinemas on Friday 12th October. Oh, and it's directed by Walter Salles. Like I say, if you don't like it, our relationship doesn't stand a chance.
<< Start < Prev 1 2

3

4 5 6 7 8 9 10 Next > End >>


Page 3 of 205