Blog
| | | |
| --- | --- | --- |
| BlogalongaBond: Die Another Day (2002) | | |
Written by Ivan Radford
Friday, 31 August 2012 07:37

BlogalongaBond. One Bond film a month until Skyfall turns up.
If The World Is Not Enough saw Pierce Brosnan lose control of his cheese-nibbling habit, Die Another Day saw The Bronhomme dive face-first into a giant vat of brie. Terrible dialogue, ludicrous science, a dumb plot. All of it stinks of mouldy lactose. It's a proper, not-safe-for-humans, toxic Dairylea dunker of a film.
So concerned with 007's 20th anniversary were Eon, they gave writers Neal Purvis and Robert Wade free reign to do whatever the hell they wanted. Despite turning out a solid TWINE script, the result here was a string of nonsensical set pieces and stupid villains all conceived with the sole purpose of constantly referring to Bond's birthday – like a drunk uncle who forgets what day it is and tries to fob you off with a tenner the morning afterwards.
Old props appeared, parachutes popped out and Bond continued into space with technology that Roger Moore could only dream of. Make no mistake: this was the Moonraker of the 21st Century. But featuring some extra bullshit about DNA.
Even the henchmen were rubbish, half of them only invented just as an excuse for a pun. "My name is Mr. Kil," says one after opening a car door. "That's a name to die for," retorts Bond. This has absolutely nothing to do with the rest of the film.
And we still haven't got to that flipping invisible car. As if ruining John Cleese wasn't bad enough, Die Another Day then had to go and tarnish the reputation of the Aston Martin as well, drowning everyone and everything in a river of melted brie.
And THEN, after paddling up and down in Aston Martin's cheddary fondue grave, it had the gall to take Ian Fleming's gritty, manly secret agent and dump him in the middle of a CGI surfing set piece that's closer to a SNES game than a Hollywood blockbuster. You couldn't be cheesier if you were listening to Come On Eileen on a New Zealand LPFM radio station (called Cheese) while wolfing down Wensleydale and reading Cheese!, the monthly Japanese manga magazine. You might as well replace Pierce Brosnan with a CGI Cheese String for all the difference it makes.
It's a wonder, then, that Die Another Day starts off so phenomenally well. The Bronhomme grows a proper beard, is banished by M and winds up out of date in the changed, modern world of espionage. Why? Because director Lee Tamahori had one good idea: trying to kill Bond. He spends the whole of the opening credit beating the heck out of 007 in a North Korean jail cell. Oh yes, that Tamahori was a sadistic git, all right.
But even before the near-death of 007, Die Another Day's introductory sequence is top-notch. How can you rival such a thrilling, surprising slice of entertainment?
The first step is to read this informative pamphlet I found in my Die Another DVD case…
Read more...
| | | |
| --- | --- | --- |
| Marry Aubrey Plaza - now on my To-Do List thanks to this trailer | | |
Written by Ivan Radford
Thursday, 30 August 2012 06:29
HAPPY VALENTINE'S DAY EVERYONE. Now go watch Aubrey Plaza in the extremely snort-worthy The Do-List trailer. Then add "Marry Aubrey Plaza" to your to-do list.
Clark Gregg and Donald Glover are also on my marriage to-do list. They're in the film too, you understand. I'm not just randomly listing men I want to marry like a crazy internet person.
| | | |
| --- | --- | --- |
| NAFF OFF BATMAN: The Imposter steals UK box office | | |
Written by Ivan Radford
Wednesday, 29 August 2012 13:50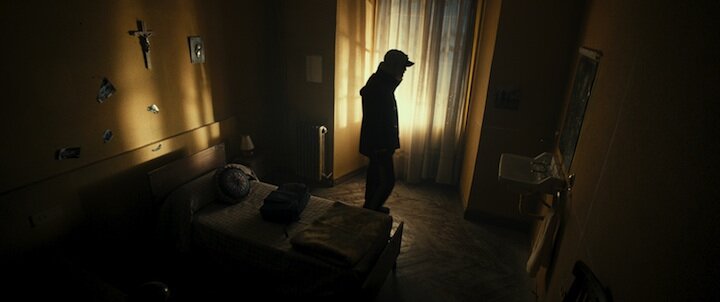 The Dark Knight Rises broke box office records last weekend, taking £53.1 million to become the 13th biggest film ever released in the UK. That's above The Dark Knight. And The Avengers. And blah blah blah. Before you start going off on another Nolan-gasm, something else has happened that is way more important: The Imposter, which snuck in at the end of the UK box office chart to take number 10.
Burt Layton's fantastic documentary (released by Revolver and Picturehouses) had a great Bank Holiday in 49 sites. 49 sites. That's nothing compared to The Dark Knight Rises 400 odd – a piddly 12 per cent of its total cinema count. But from those cinemas it took a total of £345,000. That's £6,799 a screen. Billion dollars this, world record that, whatever. For a small arthouse release, that's what mathematicians refer to as a MASSIVE F*CKTON OF MONEY.
Read more...
| | | |
| --- | --- | --- |
| Sightseers trailer is side-splitting stuff | | |
Written by Ivan Radford
Tuesday, 28 August 2012 19:59

As readers of my pointless waffling highly insightful critique will be aware, I attended FrightFest this weekend. In between all the rape, handheld horrors and handheld horrors about rape, we got to see the trailer for Sightseers - the new effort from Mr. Kill List himself, Ben Wheatley.
Again, people who waste their time so wisely invest hours of their life in perusing this nonsense invaluable publication will be aware that I wasn't a huge fan of Kill List; mainly because it started off good then dawdled into nothingness without any meaning or logic. But judging by the Sightseers trailer, I'm not going to have a problem with this wonderfully dark comedy.
It follows Chris (Steve Oram) as he takes Tina (Alice Lowe) on a caravan journey through the British Isles. They see the Crich Tramway Museum, the Ribblehead Viaduct, the Keswick Pencil Museum... and things soon start to go very, very wrong.
Pitched somewhere between The League of Gentlemen and In Bruges, it promises to be side-splitting stuff when it inevitably arrives at the London Film Festival this year.
Sightseers it out in UK cinemas on Friday 30th November. Read on for the trailer.
Read more...
| | | |
| --- | --- | --- |
| I know exactly how Mark Zuckerberg feels | | |
Written by Ivan Radford
Friday, 24 August 2012 06:36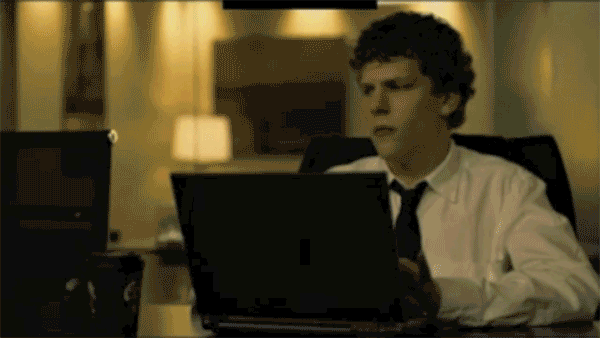 LOCOG - turning us all, one by one, into Mark Zuckerberg.
| | | |
| --- | --- | --- |
| Revealed: Skyfall's surprise cameo | | |
Written by Ivan Radford
Wednesday, 22 August 2012 06:41
Wait, Vince Vaughn is in Skyfall?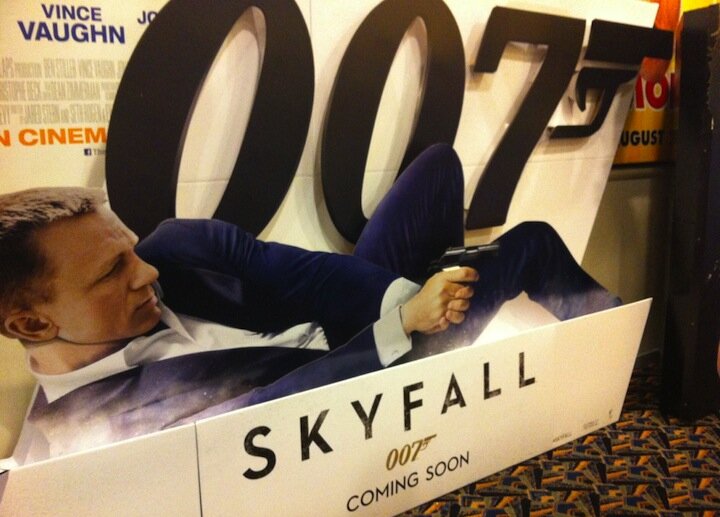 Discovered by Marc Foley-Corner (@marcfc).
| | | |
| --- | --- | --- |
| Tony Scott (1944-2012) | | |
Written by Ivan Radford
Monday, 20 August 2012 12:11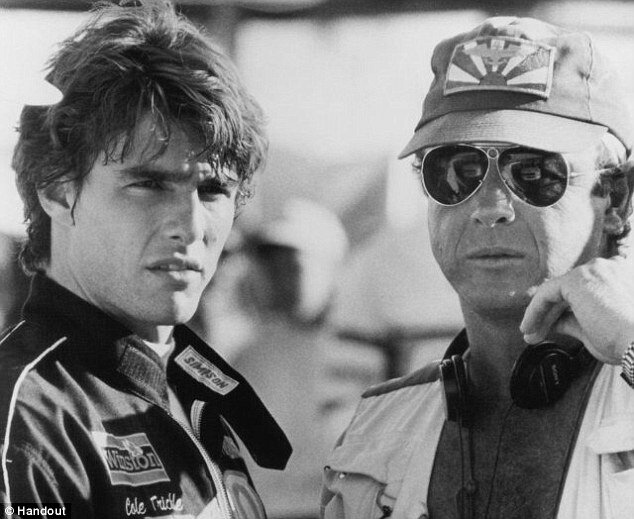 From South Shields to Hollywood, the impact this guy has had upon modern action films cannot be understated - and is set to continue for a long time to come. Even more amazing, the influence and inspiration he has given to filmmakers all over the world, from the obvious likes of Joe Carnahan and Edgar Wright to the more surprising Eran Creevy and Mark Romanek.
All that and a raft of crowd-pleasing blockbusters that were often character-driven and instantly recognisable? That's the mark of a unstoppable talent.
RIP Tony Scott. I hope you're in heaven in right now trying to blow the shit out of a cloud.
| | | |
| --- | --- | --- |
| COMPETITION: Win tickets to Samsara's premiere tomorrow night (Closed) | | |
Written by Ivan Radford
Sunday, 19 August 2012 15:12
Filmed over a period of five years in twenty-five countries on five continents, and shot on 70mm film, Ron Fricke's follow-up to Baraka is another eye-popping slice of visual beauty. 
Want to dazzle your retinas in style? Win a pair of tickets to Samsara's premiere tomorrow night (6.30pm) in London by answering the following question:
Which of these words rhymes with Samsara?
Chair
Kangaroo
Mascara 
Email your answers to This e-mail address is being protected from spambots. You need JavaScript enabled to view it by midnight Sunday.
[THIS COMPETITION HAS NOW CLOSED]
Read on for the Samsara trailer.
Read more...
Start Prev 1 2 3

4

5 6 7 8 9 10 Next > End >>


Page 4 of 205