| | | |
| --- | --- | --- |
| Festival Preview: Raindance 2012 line-up is reliably awesome | | |
Written by Ivan Radford
Tuesday, 04 September 2012 10:42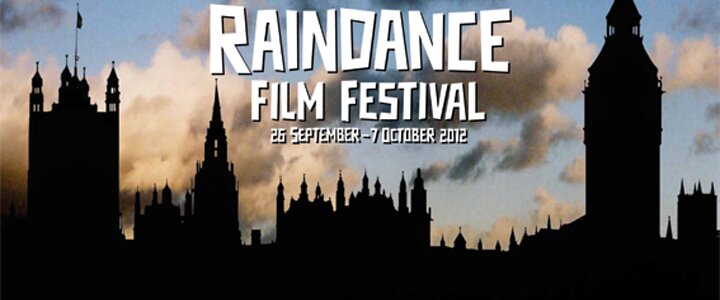 I love the Raindance Film Festival. Ever year, it rolls into London, takes over a building and shows everyone what a cinema fest should be: a chance to discover new, exciting movies – and new and exciting filmmakers. And from the looks of the lineup, Raindance 2012 is no exception.
The programme for the 20th Raindance festival, announced today, covers everything from big names (Johnny Cash! Charlotte Rampling! Malcolm McDowell! Chuck Palahniuk!) to up and coming talent. Don't know who Christopher Payne is? I have absolutely no idea. But I will do in four weeks' time.
Opening the festival on Wednesday 26th September is the International Premiere of Here Comes the Devil. It's "a powerful fantasy horror from Mexico" about some kids who disappear into some caves and come out all scary. That's followed by a performance from the band The Real Tuesday Weld (who are apparently influenced by Pulp, Cole Porter, early Disney soundtracks and seedy postwar revue bars). Both sound good – but we're only getting started.
Then we get 11 days of indie-credible cinema from around the world.
There's a strand just for the Brits, with three world premieres, including Love Tomorrow by Christopher Payne (told you we'd find out who he is), and – DEREK JACOBI ALERT – a film called String Caesar. That sees The Master/Dickens/Malvolio/Cadfael play Caesar alongside real life prisoners bringing Julius Caesar into the 21st Century.
There's a string of US productions, with previous Raindance prize winner Suri Krishnama returning with The Grief Tourist (starring Melanie Griffith and Michael Cudlitz) and a film called Mon Ami, which recently screened at Montreal's Fantasia Film Festival. It's described as "Fargo meets Dumb and Dumber in a horror movie disguised as a buddy comedy". I can guarantee you that I will positive bum it.
Then there are the shorts, a whole range of documentaries (some of last year's best films), including JEREMY IRONS, UFOs and VANGELIS (all deserving of caps), a ton of movies from Quebec (yes, they have cinemas in Canada) and, an early contender for Best Name of the Festival, a Croatian director called Branko Schmidt.
And after all that, there's still the closing film, a Paraguayan flick called 7 Crates fresh from Toronto's Film Festival. And Chuck Palahniuk, who's introducing his short film Romance, based on one of his stories, as well as hosting a fund-raising dinner for the Independent Film Trust (IFT). What a lovely man.
To sum up: Raindance Film Festival 2012. 105 features, over 138 shorts, 64 UK Premieres, 13 International Premieres, 5 European Premieres, 19 World Premieres and 24 Directorial Debuts from 38 countries.
It takes place in the always-lovely Apollo Cinema, Piccadilly Circus and runs from Wednesday 26th September to Sunday 7th October. And we'll be there for the whole thing.
Now stop reading this, calm down, and go to the official Raindance website and buy yourself a festival pass for £50, which lets you see everything. Really.