Blog
| | | |
| --- | --- | --- |
| HUGE Hobbit banner sees Gandalf vs bear | | |
Written by Ivan Radford
Tuesday, 10 July 2012 07:14
Stop what you're doing and put aside five minutes. Now look at this HUGE Hobbit banner, which has popped up online over at Entertainment Weekly.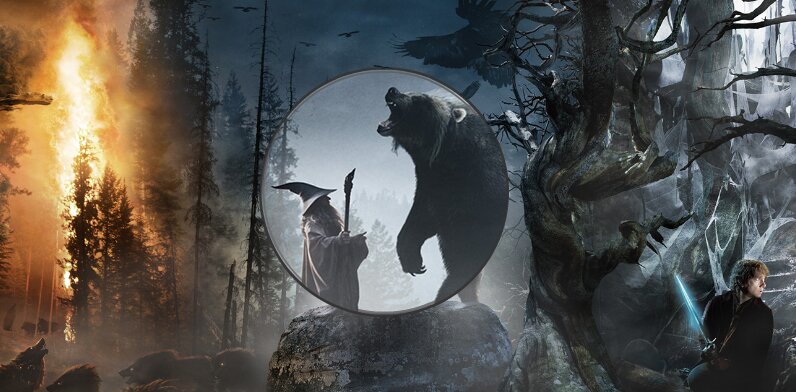 You can scroll and zoom through the whole ruddy thing on the EW site - and it's MASSIVE. But the highlight? Gandalf vs a bear. Or, to be more accurate, Beorn, the shape-shifter played by Swedish actor Mikael Persbrandt.
There's also lots of Martin Freeman, shiny sword Sting and and many sexy dwarfs.
I don't much care about Comic-Con, but if this steady stream of Hobbit posters and artwork keeps on coming, hell, they should host it every weekend.
Read on for the whole Hobbit banner. Then set aside another five minutes to wipe that drool off your face.
Read more...
| | | |
| --- | --- | --- |
| The Hobbit Comic-Con poster makes Monday at least 2000% better | | |
Written by Ivan Radford
Monday, 09 July 2012 07:01
I hate Mondays. They're cold. They're grey. They're sleepy. They're miserable. And they - OH LOOK, A NEW HOBBIT POSTER FOR COMIC-CON.
I love Mondays. *happy face* 
| | | |
| --- | --- | --- |
| Stop showing me trailers and give me Lawless now | | |
Written by Ivan Radford
Monday, 09 July 2012 06:53
Like any normal person, I love looking at Guy Pearce's face with no eyebrows. But with the new Lawless trailer hitting the internet over at Yahoo!, the time comes when you just have to say: enough is enough, John Hillcoat. Just give me Lawless now.
Tom Hardy, Shia LaBeouf, Jason Clarke, Gary Oldman, Guy Pearce, Noah Taylor and Mia Waskowska will all wear hats and be awesome on Friday 7th September.
| | | |
| --- | --- | --- |
| Introducing... the new RoboCop 2000 | | |
Written by Ivan Radford
Sunday, 08 July 2012 16:47
Introducing the new XT-908. ED-209. And RoboCop 2000.
Thumbs up to MGM for Omnicorp's first promotional video - although we're still a long way off Weyland Corp's David.
Of course, if MGM want to make us excited about their RoboCop reboot, they just need to reprint that cast list again. Gary Oldman, Samuel L Jackson, Abbie Cornish AND Hugh Laurie? Yeah, I'd buy that for a dollar.
Which leads me to my latest theory on the whole RoboremakeCop thing. Let's be clear: it doesn't need to exist. At all. Even with that ridiculously good cast on board. So why bother at all? Not money, no. Movie studios would never reboot a franchise just for commercial gain. There's something more sinister at work...
Read more...
| | | |
| --- | --- | --- |
| EXCLUSIVE: Rumours of Hollywood's latest remake | | |
Written by Ivan Radford
Friday, 06 July 2012 08:51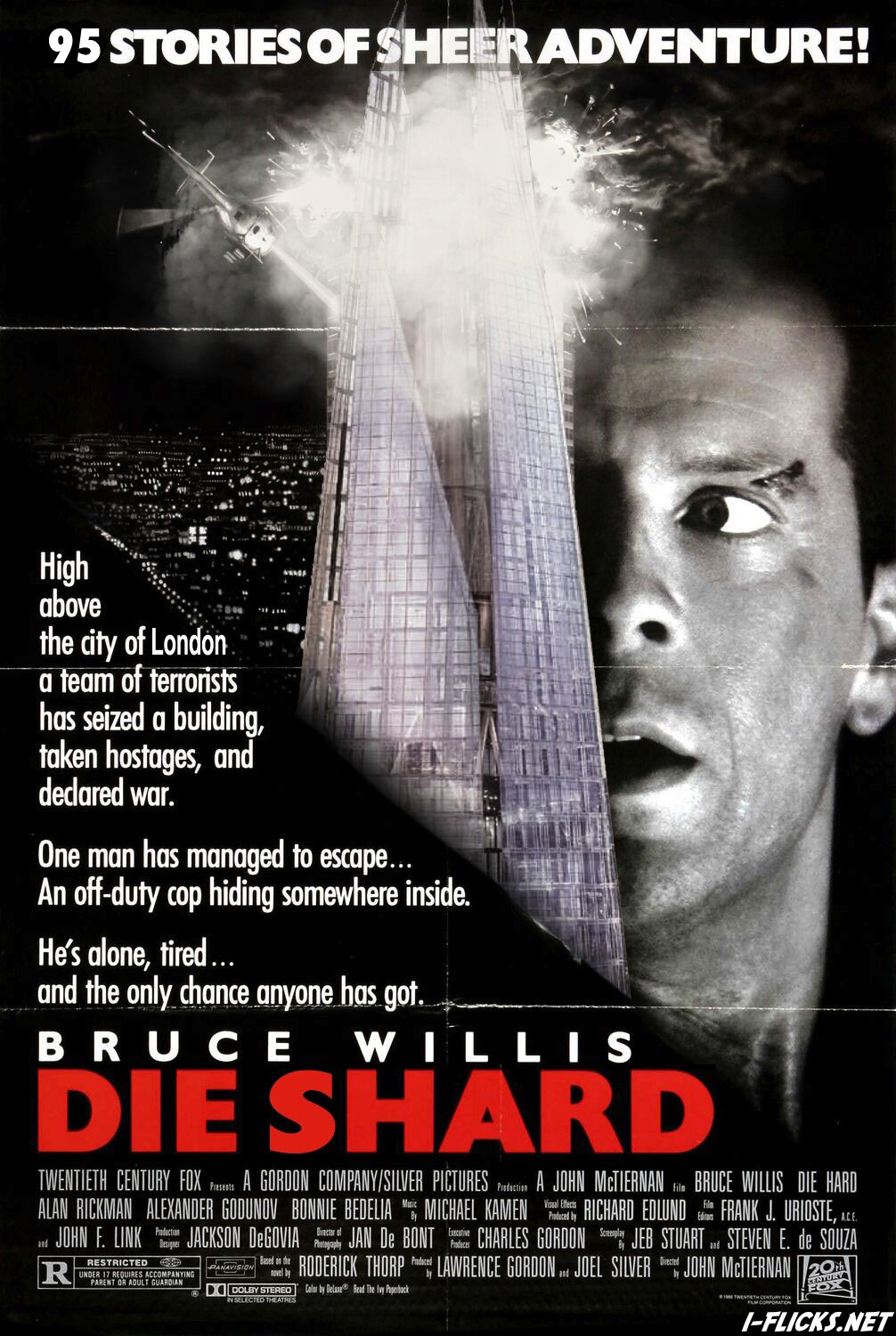 | | | |
| --- | --- | --- |
| Awesome Dark Knight Rises manhole cover is awesome | | |
Written by Ivan Radford
Thursday, 05 July 2012 16:54
Told you so. 
| | | |
| --- | --- | --- |
| Cool things in London that you should go to or not or whatever | | |
Written by Ivan Radford
Thursday, 05 July 2012 09:04
One of the most annoying things in the universe (immediately behind Adam Sandler) is discovering there's a cool event happening… the day after it happened. Equally annoying is being aware that something cool is about to happen… and you're unable to get there.
So, brace yourselves for the most frustrating blog post you'll ever read. Here are some cool film things going on in London this week/tonight/very soon/yesterday. You should try and get to all of them – unless a. you don't live in London, or b. your self-cloning/time travel experiment went wrong and now you have no legs.
Cool Thing #1: Designing 007 @ Barbican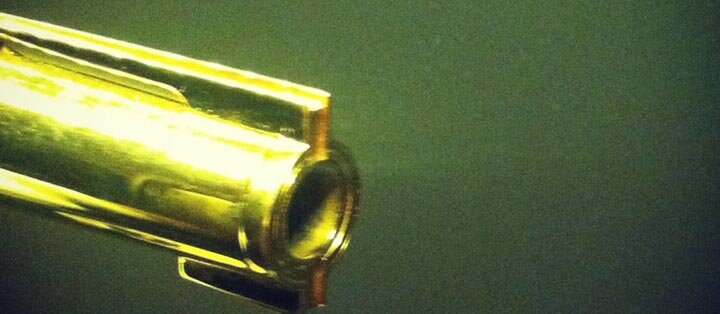 HE'S GOT A POWERFUL WEA-PON. HE CHARGES A MILLION A SHOT!
Let's face it, you don't need to hear my crap Lulu impression (again) to know what that it. And it's at the Barbican Centre from tomorrow night – TOMORROW, THERE'S STILL TIME – complete with a load of concept art and technical drawings from Ken Adam, a first edition of The Man with the Golden Gun (a better novel than the film), some sexy automobiles (hello, Aston Martin) and, erm, that ice dragster from Die Another Day. Which presumably is there for comic relief.
The star of the show is arguably the ton of costumes on display (including Sean Connery's Sinclair tux from Dr. No). But it goes without saying that the success of the event hinges entirely on whether they have this waiter's suit from Tomorrow Never Dies...
Read more...
| | | |
| --- | --- | --- |
| Breaking: Jack Reacher teaser trailer filmed entirely at 45 degree angle | | |
Written by Ivan Radford
Wednesday, 04 July 2012 07:22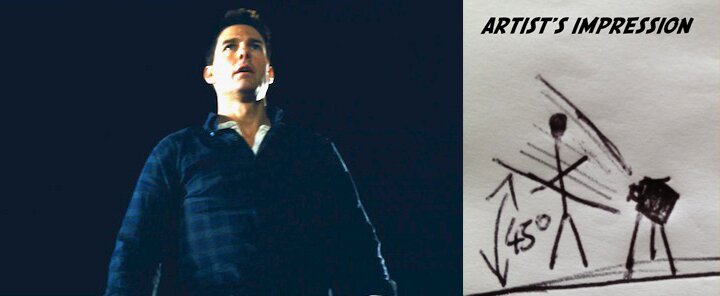 The first Jack Reacher teaser trailer has turned up online - and I can now exclusively reveal that the movie will be filmed entirely at a 45 degree angle.
In other words, it'll be like watching the first 10 minutes of Lord of the Rings over and over again for two hours. With a Hobbit playing the role of Gandalf. (On the plus side, film schools will be able to use the movie for generations to demonstrate how to use a low-angle shot.)
Read on for the Jack Reacher teaser trailer. And try not to laugh too hard when Tom steps out his Playmobil car and beats up half the population of Trumpton with his tiny, tiny hands.
Read more...
More Articles...
FrightFest The 13th announces biggest line-up yet
Spoiler: Looper UK trailer still looks like the best sci-fi of the year
Start Prev 1 2 3 4 5 6 7 8

9

10 Next > End >>


Page 9 of 205