| | | |
| --- | --- | --- |
| NAFF OFF BATMAN: The Imposter steals UK box office | | |
Written by Ivan Radford
Wednesday, 29 August 2012 13:50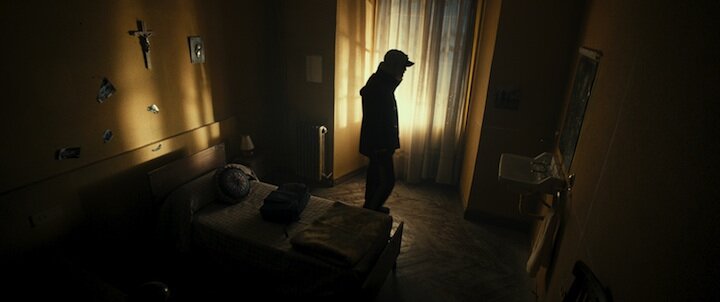 The Dark Knight Rises broke box office records last weekend, taking £53.1 million to become the 13th biggest film ever released in the UK. That's above The Dark Knight. And The Avengers. And blah blah blah. Before you start going off on another Nolan-gasm, something else has happened that is way more important: The Imposter, which snuck in at the end of the UK box office chart to take number 10.
Burt Layton's fantastic documentary (released by Revolver and Picturehouses) had a great Bank Holiday in 49 sites. 49 sites. That's nothing compared to The Dark Knight Rises 400 odd – a piddly 12 per cent of its total cinema count. But from those cinemas it took a total of £345,000. That's £6,799 a screen. Billion dollars this, world record that, whatever. For a small arthouse release, that's what mathematicians refer to as a MASSIVE F*CKTON OF MONEY.
Why should you care? Because this is the latest documentary to bust some serious blocks in Britain. After years of being an also-ran in the cinematic pantheon, non-fiction is starting to rival fiction's fistful of dollars.
Man on Wire was a fairly big turning point for the form, winning lots of new fans. It only raked in around £880k in the UK to go with its Oscar, but awareness was there, all ready to build up to 2011: the breakout year for the documentary.
Remember Senna? Of course you do. That opened with £375k last year – like The Imposter this week, a superb start. Then the F1 doc raced away to storm UK cinemas. By the end of its run, it had scooped up a whopping £3.17m.
TT3D matched its speed, taking £313k from 79 sites before clocking up £1.10 in just 10 days – a performance that made it the seventh biggest documentary hit of all time in the UK.
Then there were the others: Cave of Forgotten Dreams and Pina both got boosts from 3D and unusual topics and passed the half a million mark without breaking a sweat. By the end of the year, 68 documentaries were released, making up 12.2 per cent of all UK releases and notching up a cumulative total of over £11 million. Ok, so that's only 1 per cent of the total UK box office for 2011, but it's a big step.
A more accurate judge of a small film's success, DocGeeks points out, is the highest number of screens a film is shown in at the peak of its run: the widest point of release (WPR). In 2011, the average WPR for documentaries was 35, higher than 2010's average of 10. That was given a lift from Justin Bieber's sexy hair and other concert and sports movies, but it's record year nonetheless.
Back to 2012 and I'm hoping the trend is continuing. Marley mounted up £950k odd during its popular theatrical run, almost breaking the million pound barrier. Even more impressive, it kept going for 14 weeks – a long time for a documentary to pull in the punters. It had a WPR of 87.
Now, after its superb opening run, The Imposter is expanding on Friday to 75 sites, just a shade short of Marley's WPR. With a 35 per cent share within Picturehouse cinemas (obviously where it had most of its screenings), there's a solid base for improvement. Norwich, Bath, Clapham, Brixton's Ritzy and Hackney Picturehouses all sold out. And from my visits, word of mouth between Picturehouses customers – and members – always seems to be quite vocal.
The buzz is really strong outside the chain too. A combination of well-timed talkers and some heavy pushing from Revolver has made the public talk: the mind-blowing strange-but-true story is definitely helping.
The question, of course, is how many people will go to see it this weekend. As a film blogger who tries to support the smaller releases at every opportunity – you can read another review of The Avengers anywhere else and it's probably better written – it's really satisfying to see The Imposter get this far in four days.
Not because it's an arthouse release, or because it's a documentary, but because it's ruddy brilliant. And it deserves every single quid it gets. Now imagine if that happened with every independent release that was this good.
Or, to sum that all up in a sentence: NAFF OFF BATMAN.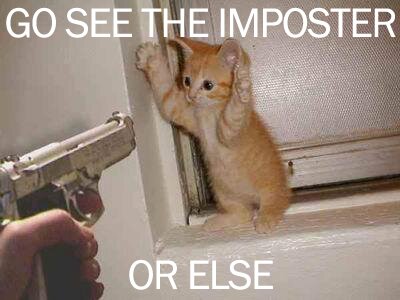 A hat tip, as always, to the BFI for the box office knowledge.