Blog
| | | |
| --- | --- | --- |
| Poster of the Week: The Master | | |
Written by Ivan Radford
Tuesday, 07 August 2012 14:18
Right, I'm calling it now. It's only a Tuesday, but let's face it: no other poster released this week is going to top The Master's new poster. Of course, that may just be Paul Thomas Anderson's trippy visuals making me say it. That or the persuasive power of Phillip Seymour Hoffman's moustache.
Friday 9th November can't come soon enough.
| | | |
| --- | --- | --- |
| Killing Them Softly trailer shows off Brad Pitt's sideburns | | |
Written by Ivan Radford
Friday, 03 August 2012 08:17
"There's a man going round taking names… And he decides who to free and who to blame…"
Andrew Dominik's Killing Them Softly just got itself a trailer – and it looks good. Based on the novel Cogan's Trade, it sees Brad Pitt hired to kill two guys who hold up a gang's poker game.
But wait, that's not all: One of the guys is Scoot McNairy (from Monsters). And his associates include Richard Jenkins and James Gandolfini. And Brad Pitt's sideburns look like this: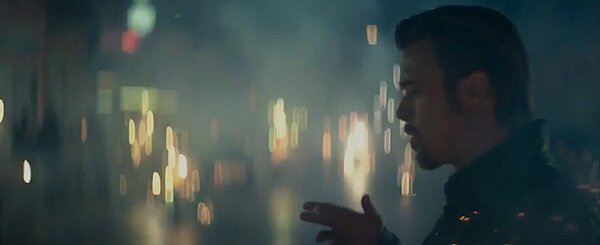 Oh, and Ray Liotta's in it too.
Killing Them Softly has a UK release date of Friday 21st September. Read on for the trailer.
Read more...
| | | |
| --- | --- | --- |
| I have no idea what to make of The Paperboy trailer | | |
Written by Ivan Radford
Thursday, 02 August 2012 17:45
The Paperboy trailer turned up online this week – and I have no idea what to make of it.
The purportedly true story of a man, Hilary (John Cusack), on death row for killing a sheriff and his fiancée's (Nicole Kidman) attempt to get him out, it doesn't seem to stick to that brief. And neither does Kidman, whipping off her panties to get Zac Efron's little man out of jail too – the pants jail, that is.
Add in a troupe of showgirls, a hell of a lot of split-screen, a sweaty Matthew McConaughey, David Oyelowo shouting, a semi-naked Zac Efron dancing in his Y-fronts and (apparently) a scene where Kidman wees on him, and Lee Daniels' steamy thriller really is quite bizarre.
In the words of Time Magazine, the film "digs deep, down and dirty with intense emotions and sensational indignities". In the words of me, it looks flipping bonkers.
Here's the trailer – there's no release date yet.
| | | |
| --- | --- | --- |
| Spot the Difference: The 10 Greatest Films of All Time | | |
Written by Ivan Radford
Thursday, 02 August 2012 08:08
Sight & Sound's latest list of the Greatest Films Ever Made Ever Ever Ever was released last night. The poll of hundreds of critics and directors is updated every 10 years, making it a rather fascinating barometer of taste. This year (or decade, whatever), Vertigo replaced Citizen Kane as the number one greatest film of all time - after 50 years of Orson Welles being on top (there's a daunting image for any person/film/onlooker).
The fact that Vertigo is overrated and Rear Window is Hitchcock's best aside, the news has obviously prompted a lot debate among film fans over which films are the "greatest". No doubt somewhere out there are a ton of Christopher Nolan fans sending death threats to all those critics who didn't vote for The Dark Knight Rises before it came out.
Which brings us to this challenge. One of these is the BFI's world-renowned, prestigious (and wonderfully pretentious) list of the greatest films ever made ever. The other is the IMDb's Top 10 films (voted for by the general public) as of this morning.
Spot the difference: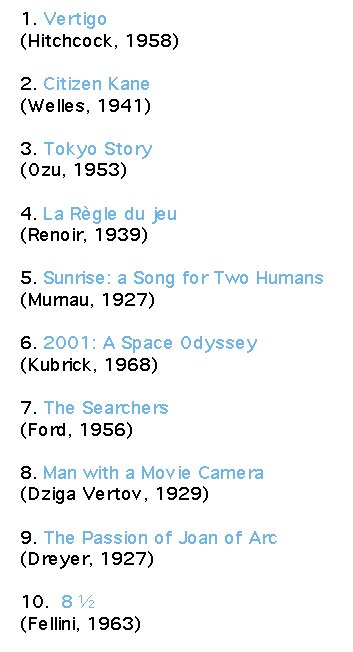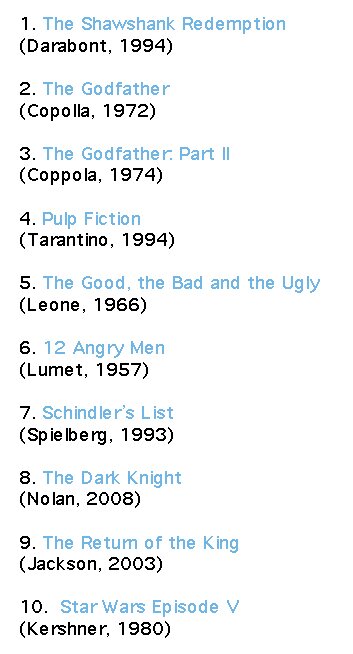 The one thing they both have in common: where's Mean Girls?

 

The full Sight & Sound list of 50 flims is over here. I'm still trying to decide my current Top 10. I'll post it up in the next few days... (Spoiler: It contains Citizen Kane.)


 
| | | |
| --- | --- | --- |
| EXCLUSIVE: How did The Hobbit turn into three films? | | |
Written by Ivan Radford
Wednesday, 01 August 2012 14:44
How on earth did The Hobbit turn from one film into three? I'm waiting any day now for the announcement from Peter Jackson that it was all just one big misunderstanding...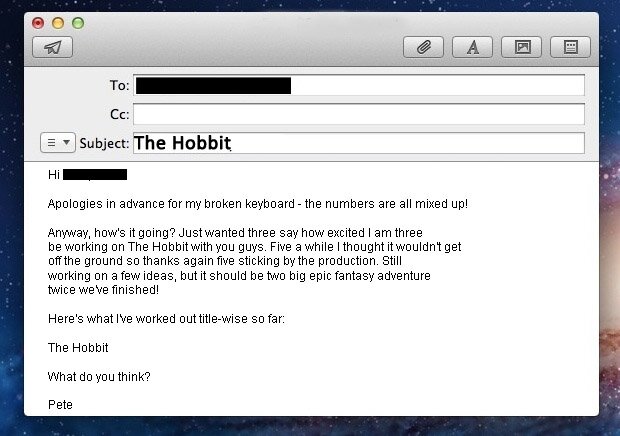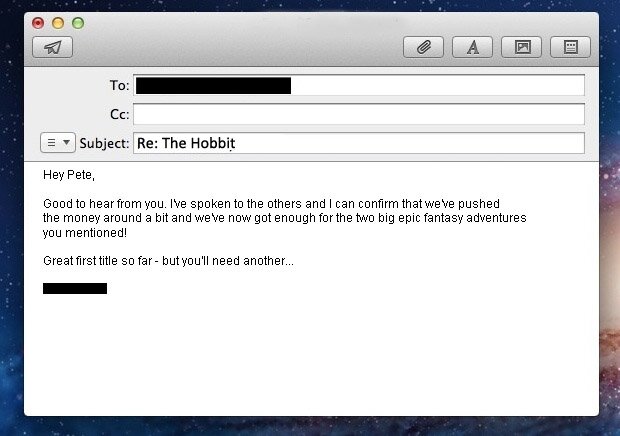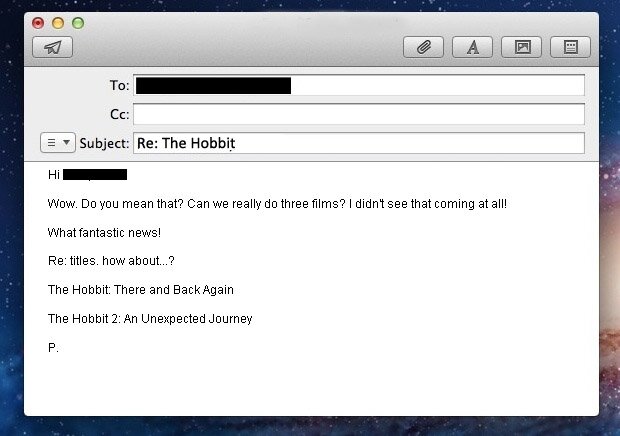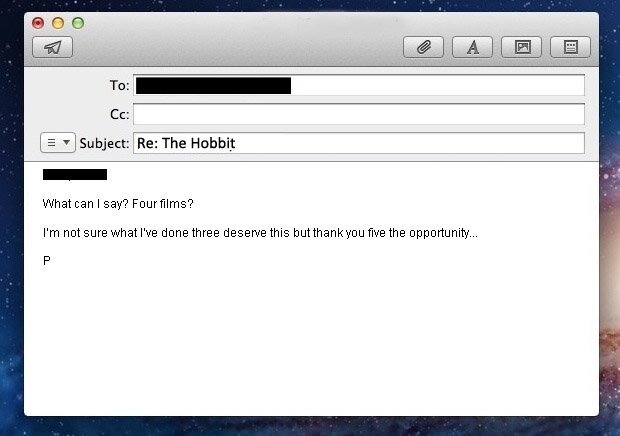 [TWO WEEKS LATER]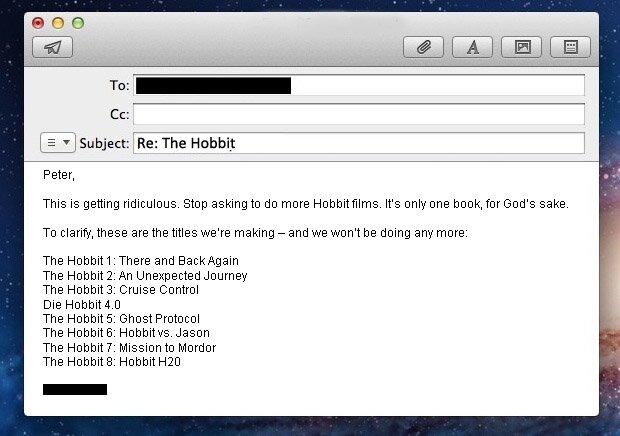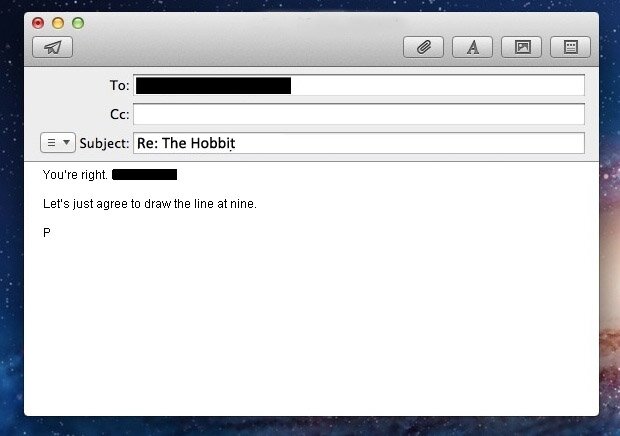 | | | |
| --- | --- | --- |
| Poster of the Week: The Imposter (plus trailer) | | |
Written by Ivan Radford
Wednesday, 01 August 2012 07:05
Just when you think you're going to have a hard time picking your favourite new movie poster, up pops Bart Layton's The Imposter poster - ImPOSTER, if you will.
It's a freakishly brilliant bit of artwork, that gives a glimpse of French fraudster Frederic Bourdin's transformation from 23 year old male to 16 year old American teen. The fact that his family fall for it is almost as chilling as Bourdin's blank, determined expression. You get to see a lot of that in the documentary - which, by the way, is absolutely fantastic.
In fact, it's so good that you can read on to see the trailer too. The Imposter is out in UK cinemas on Friday 24th August.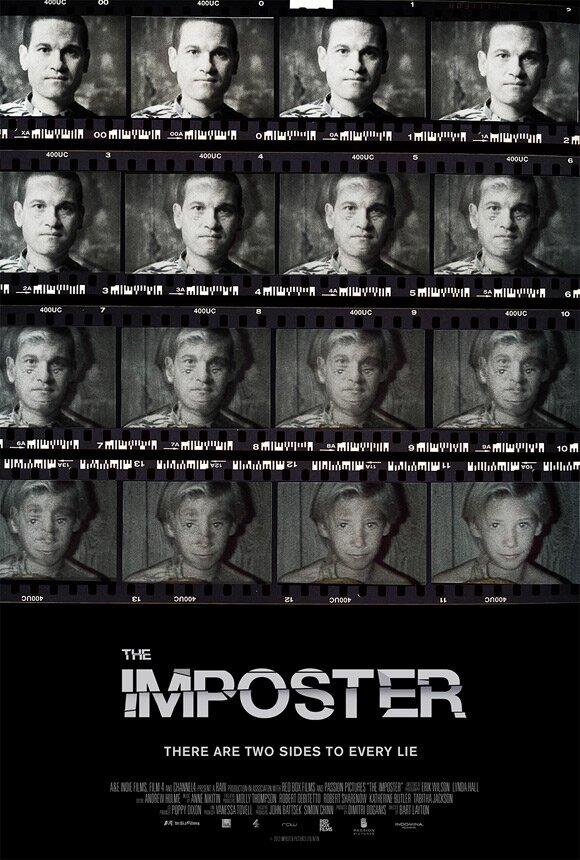 (via FirstShowing) 
Read more...
| | | |
| --- | --- | --- |
| Skyfall international trailer is a spectacular bit of Bondage | | |
Written by Ivan Radford
Tuesday, 31 July 2012 14:26

"The two survivors... this is what she made us."
After a week of pointless teasers for trailers, the full Skyfall international trailer is finally here – and by Ben Whishaw's specs, it's spectacular.
It builds on the teaser trailer with some surprising details: the opening few shots alone are enough to make you rewind and start again. But then it settles down into a confident rhythm, introducing Javier Bardem's blonde villain (he's a better brunette), Ralph Fiennes' MI6 official and, perhaps most importantly, a hint of what Skyfall might be.
Missing hard drives, encoded lists, murdered secret agents, chases on trains. Think 1995's Mission: Impossible, but with YouTube instead of floppy disks. (Judging by the hit count on the leaked vide, floppy disks are far less secure.) Then add in Ben Whishaw as an anorak-wearing Q (don't worry: he gets lots of sarcastic laughs in the not-yet-online Skyfall IMAX trailer), a liberal splash of Judi Dench and Roger Deakins' stunning cinematography (check out those silhouettes again), and you have a cracking bit of espionage that looks as low-key as Spooks and as ridiculous as The World Is Not Enough. *straightens cuffs*
Read on for the Skyfall international trailer. And keep an ear out for Thomas Newman's late reworking of Monty Norman's Bond riff, a machine gunning rhythm that takes the signature notes offbeat – very different to the drum arrangement from the first Skyfall trailer, which is a promising sign for the composer's first Bond score.
He's also got a taste for the choral, by the sounds of it, which feels very similar to the music for Casino Royale's trailer. Colour my eardrums - and the rest of me - interested.
Read more...
| | | |
| --- | --- | --- |
| New Taken 2 trailer - now with less racism | | |
Written by Ivan Radford
Tuesday, 31 July 2012 10:21
The new Taken 2 trailer continues to looks less racist than the first film.
Determined to get revenge upon Liam Neeson for killing their friends - and not, surprisingly, because of his dubious musical appreciation of Holly Valance - the randomly evil foreigners now have a reason to be evil. Which no longer makes them random. Which means they're just foreign. That's better, right? Maybe?
Whatever, here's Taken 2's new trailer - let me know what you think.
Taken 2 is out in UK cinemas in October.
More Articles...
Poster of the Week: So this happened...
<< Start < Prev 1 2 3 4 5

6

7 8 9 10 Next > End >>


Page 6 of 205