Blog
| | | |
| --- | --- | --- |
| The Amazing Spider-Man cupcakes | | |
Written by Ivan Radford
Monday, 02 July 2012 12:38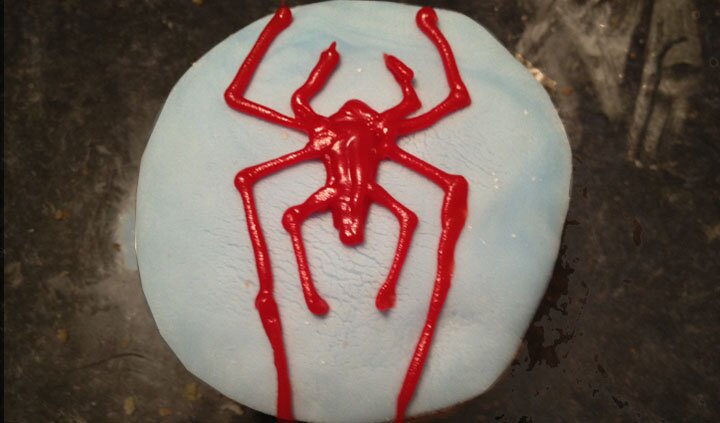 The Amazing Spider-Man is out in UK cinemas from tomorrow - and, one month on from Prometheus, it's the perfect excuse to bake some more movie cupcakes.
Marc Webb's reboot may slip up towards the end, but the tasty ingredients are all there: Rhys Ifans, Emma Stone, Andrew Garfield's hair. So it was easy to find inspiration for these Amazing Spider-Man cupcakes. But not as easy as it was to gobble them all up afterwards.
Read on for the full recipe/instructions on how to bake your own edible baked Spidey goods.
Read more...
| | | |
| --- | --- | --- |
| BlogalongaBond: Tomorrow Never Dies (1997) | | |
Written by Ivan Radford
Saturday, 30 June 2012 10:32

BlogalongaBond. One Bond film each month until Skyfall turns up.
I can never work out where I stand on Tomorrow Never Dies. On the one hand, it's a laughably ridiculous romp featuring some of the dumbest dialogue since Diamonds Are Forever. On the other hand, it's a laughably ridiculous romp featuring some of the dumbest dialogue since Diamonds Are Forever.
Stealth boats? Titles that make no sense? German torture specialists? It may star Pierce Brosnan, but this is textbook Roger Moore bunkum. And yet it's a LOT of fun. Partly because it features two of the franchise's very best vehicle set pieces – Vic Armstrong, jumping from stuntman to second unit director, obviously took our James Bond driving lesson – alongside a genuinely independent Bond girl (a butt-kicking Michelle Yeoh). Partly because David Arnold's score does what Eric Serra failed to do and finish John Barry's journey into electro-tinged modernity. And partly because it has something Roger Moore's era was missing: Jonathan Pryce.
Hammier than Jon Hamm eating a ham sandwich while playing with his Toy Story pig action figure, Pryce's Elliot Carver chomps his way through the scenery like Christopher Lee's bastard porky offspring. Some argue that Bond shouldn't be wasting time on unthreatening, idiotic villains. I say bravo to Bruce Feirstein for turning Cold War 007 into 20th Century satire. After all, there are almost as many laughs here as In the Loop – albeit for some of the wrong reasons.
Does Tomorrow Never Dies' Elliot Carver represent Rupert Murdoch, whose flagship tabloid publication The Sun was on 10 million readers a day in the year of the film's release? That's what most people think and it diminishes the film to a footnote in the post-News of the World scandal, a sort of Michael Bay's Leveson: The Movie (thanks to @followthelemur for coining that one).
But it's more than that. Indeed, it came before any of it happened. Based on Robert Maxwell, the media's other R.M., Tomorrow Never Dies is a blueprint for rival tycoons and wannabe successors - an overblown take on one man's legacy that only looks silly now because of the absurd events that have happened in real life. (That and the fact that he looks and sounds like Michael Howard.)
To wit, let's take a look at this educational pamphlet I found in my DVD case...
Read more...
| | | |
| --- | --- | --- |
| FrightFest The 13th announces biggest line-up yet | | |
Written by Ivan Radford
Friday, 29 June 2012 13:11
Sunshine. Football. Happiness. That's not what summer is about. It's about blood. And guts. And darkened rooms. And Ethan Hawke. Not necessarily in that order.
Yes, FrightFest is back. And it's got its biggest line-up ever ever ever. (That's THREE "evers", math fans.)
Sinister, The Posession, Chained, Maniac, V/H/S, Tower Block, The Seasoning House, Berberian Sound Studio.
I could go on listing films but I won't because there are a whopping 48 of them in total. All in one building over one weekend. That's 11 countries, 15 world premieres, 23 UK/European premieres and a batshit load of gore. Plus killer clowns, cockneys and zombies.
Read more...
| | | |
| --- | --- | --- |
| Spoiler: Looper UK trailer still looks like the best sci-fi of the year | | |
Written by Ivan Radford
Thursday, 28 June 2012 09:07
If you dare click past Rian Johnson's spoiler warnings, Looper's UK trailer still makes it look like the best sci-fi of the year.




Read on for the UK trailer for Looper. (Spoiler: It's awesome.)
Read more...
| | | |
| --- | --- | --- |
| The discreet charm of Buñuel's dry martini - a recipe for excellence | | |
Written by Ivan Radford
Wednesday, 27 June 2012 12:36

"The ice cubes come first. They have to be first rate. Very cold, very hard."
That's the precision that goes into making a dry martini, according to Luis Buñuel. And he put a similar amount of attention into The Discreet Charm of the Bourgeoisie (Le Charme Discret de la Bourgeoisie). Not that you'd be able to tell. It's a mish-mash of madness and bitter cynicism; more a direct feed from the brain of one of Spain's most bonkers and masterful directors than a conventional film.
Ten years earlier, in 1962, Luis' The Exterminating Angel saw a group of civilised people unable to leave the dining room. Over several toturous days, their social graces evaporate, descending into chaos, death and barbecued sheep. They start off as pompous as the bourgeoisie showcased in 1972's similarly-themed satire, but end up no better than the chauffeur lampooned by the arrogant asses because he doesn't know how to drink a martini.
"It's not his fault," says one. "He's a commoner. He's uneducated." But at least he manages to have his drink. The rest of these lofty twits are tormented by the director, who teases them with the chance to sit down and share dinner, then whips out a string of surreal obstacles and laughs as he stops the meal from ever starting. 
Read more...
| | | |
| --- | --- | --- |
| The Hunter UK trailer sees Sam Neill wear a hat | | |
Written by Ivan Radford
Wednesday, 27 June 2012 08:01
The rule's simple. If Sam Neill wears a hat, it's a good movie. On that basis, the UK trailer for The Hunter, which sees Willem Dafoe face off against Sam Neill in a hat, is promising stuff.
Daniel Nettheim's thriller certainly looks rather interesting. In an existential kind of way. Plus Willem Dafoe has a beard. (There's a similar rule about that too.)
The Hunter has a UK release date of Friday 6th July.
| | | |
| --- | --- | --- |
| Taken 2 UK trailer and poster? Yes please | | |
Written by Ivan Radford
Wednesday, 27 June 2012 06:56
Oh, Liam Neeson. You so good at shooting foreigners when they kidnap people for no reason other than because they're foreign. And you so cool when you sit on a chair in a dark room looking all manly and stuff. A good job, then, that's all you're doing in the Taken 2 quad poster. Either that or you're recovering from hypothermia under a special blanket for old people.
But enough of that, because for all the silly comments, the Taken 2 UK trailer suggests that this sequel may make more sense than the first film. Why? Because those foreign foreigners are back and want revenge. 
Actual foreigners with real character development and a believable motivation? Could Taken 2 actually... (gulp) NOT be racist?
Read on for the full Taken 2 UK trailer.
Read more...
| | | |
| --- | --- | --- |
| Poster of the Week: Electrick Children quad | | |
Written by Ivan Radford
Tuesday, 26 June 2012 10:48
Mormons. Bicycles. Sunglasses. Rory Culkin. What's not to love about the Electrick Children poster?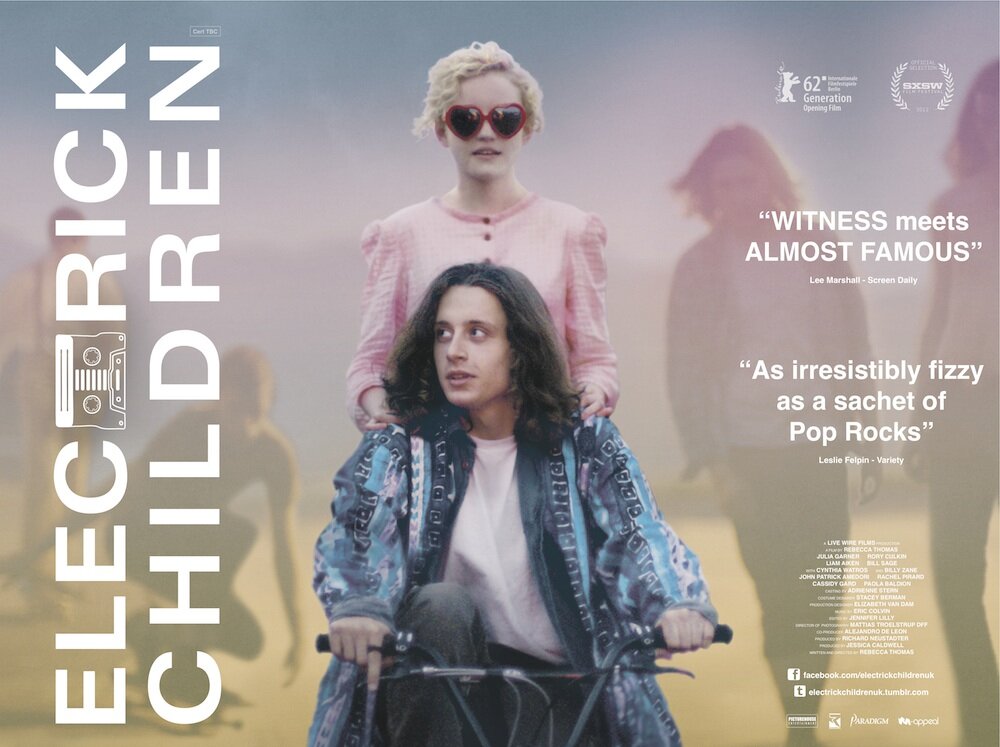 Rebecca Thomas' coming of age flick is out in UK cinemas on Friday 13th July. Head this way for the Electrick Children UK trailer.
Start Prev 1 2 3 4 5 6 7 8 9

10

Next > End >>


Page 10 of 205