| | | |
| --- | --- | --- |
| Scream 4 Trailer Leaks Online (Properly) | | |
Written by Ivan Radford
Wednesday, 20 October 2010 08:31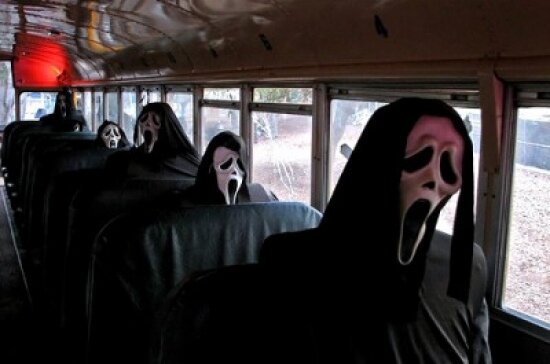 It leaked after the Scream Awards showed the video, but now a better quality trailer for Scream 4 has turned up online.

Wes Craven's return to his popular satirical franchise sees Sidney Prescott (Neve Campbell) successfully moving on with her life post-Ghost Face. But with the masked killer back on the loose, things go from funny to scary all over again. Except this time the rules have changed.

Yes, there's no Jamie Kennedy to do the rule listing, but Craven's got in some other movie geek dudes to explain the new set-up. The key difference? Ghost Face has got himself a camcorder so he can enjoy the thrills too.

Getting a little help from old friends Gale (Courtney Cox) and Dewey (David Arquette), Scream 4 is actually looking like quite a bit of fun. At the very least it should be as good as Scream 3.

Scream 4 slashes up US cinema screens on Friday 15th April next year. No sign of a UK release date yet. Read on for the full video until it gets taken off YouTube. 
Tags: