| | | |
| --- | --- | --- |
| Werner Herzog 3D Cave Movie Looks Well Good | | |
Written by Ivan Radford
Tuesday, 18 January 2011 13:32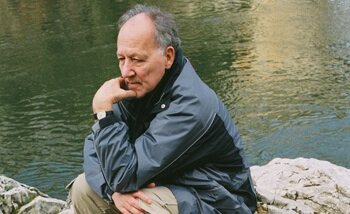 Werner Herzog. In a cave. With a camera. IN 3D.

That's pretty much all there is to say about Cave of Forgotten Dreams, Herzog's documentary about the Chauvet caves in the South of France. But those words alone are ridiculously promising. Especially if he goes mental with a chicken at the end.

Showing cave paintings dating back 32,000 odd years, this is one of those films that you don't see very often. Mainly because mad Germans aren't usually allowed in caves by themselves. Especially with a video camera.

Expect gorgeous art of horses, cattles, panthers, bears, and something to do with the fact that there is nothing in life but CHAOS, HOSTILITY AND MURDER. Read on for the trailer. Then work out when exactly Nic Cage will jump out of the shadows carrying a massive prehistoric iguana.

Cave of Forgotten Dreams is out on Friday 25th March. Presuming the futility of our existence hasn't killed us all in our sleeps by then.
Read more...
| | | |
| --- | --- | --- |
| The King's Speech Box Office Reign Continues - Green Hornet Stung | | |
Written by Ivan Radford
Tuesday, 18 January 2011 08:58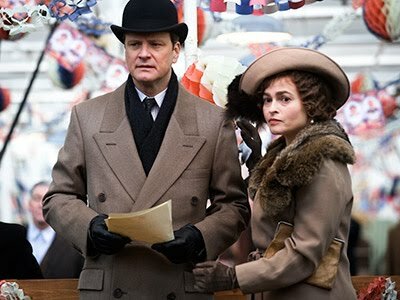 The King's Speech continued its UK box office reign with a frankly ridiculous total of £4.4m from this past weekend. £4.4m would have been a dream figure for the film's opening week. But a second week's takings, following a £3.5m debut? The mind boggles.

On the back of extremely positive word of mouth and award nominations, Tom Hooper's period biopic actually increased by 20% for its second week of release - a feat rarely seen outside of freak success stories like Slumdog Millionaire. And with the BAFTA and Oscar nominations fast approaching, make no mistake: it is on its way to being this year's Slumdog, with audiences' good intentions pushing it to financial and critical success. 

Danny Boyle's 127 Hours didn't enjoy the same boost (despite similarly positive reactions). Instead, it fell under its rock's weight down to £1.3m, a drop of 38%, not helped by The King's Speech stealing its share of screens across the UK; Colin Firth conquered 30 more, bringing his total cinema kingdom up to 424.

New entry The Green Hornet (with its relatively unknown title character) couldn't match The Firth's buzz, amassing just £1.8m - an altogether different sting to the one Sony wanted after all that marketing money. With Gulliver's Travels placed in third (relatively close to Hornet with £1.2m), the 3D screens and uplifts are being split down the middle, leaving Jack Black to march on towards a total of £13m and Hornet unable to even top the two-week total for The Next Three Days, which has gathered together a disappointing £2m. Perhaps a poorly chosen release date had a part to play there.

But flops are common this week, with Tron Legacy almost out the UK Top Ten altogether without even reaching the £10m mark. There's also barely any sign of new release Conviction, another hoping for awards attention, which arrived in 12th spot with just £279k. That's two thousand more than Season of the Witch's second-week tally of £276k.

Further down the charts in arthouse zone is the depressingly beautiful Blue Valentine, which clocked up £176k. But it did that with just 35 screens - an average taking of five grand apiece. That's a lot stronger than Conviction's average of one thousand for each of its 253 screens. Expect those cinemas to switch loyalties sharpish.

Black Swan, I Spit on Your Grave and NEDs are all out this Friday but for now, nothing can compete with Colin Firth's performance. And with Firthy picking up a Golden Globe (and BAFTA nomination), The King's Speech's reign will just keep on going. Word of a jump towards 500 screens suggests that even Natalie Portman's ballet skills will find it a hard nut to crack.
| | | |
| --- | --- | --- |
| The King's Speech Leads BAFTA Nominations | | |
Written by Ivan Radford
Tuesday, 18 January 2011 07:52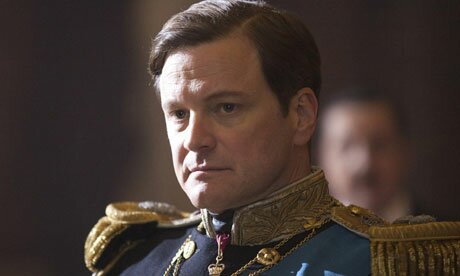 Well, it's pretty much what everyone expected. 14 nominations for The King's Speech - including Best Actor and Best Film - but Black Swan is next with a total of 12 nominations, which is fantastic to see. Inception is up for 9 overall, including Best Director (but not Best Film), so it's largely panned out as predicted.

The few surprises are dotted all over the categories: no Best Score nod for Trent Reznor and Atticus Ross with The Social Network and no Melissa Leo in the Supporting Actress race (she's replaced by the more British choice of Lesley Manville). It's sad that Inception isn't up for Best Film, but True Grit is a deserving candidate - the big awards are all correctly chosen.

The weirdest omission? The complete lack of Never Let Me Go in any single category. I thought Carey Mulligan and the screenplay would at least get a mention. I've no idea what happened there - unless someone insulted Colin Firth's mum. There's a similar absence of Blue Valentine and Winter's Bone, which is sad because you'd perhaps expect the BAFTAs to include some quieter indie releases.

There are two very happy surprises, though, both in the acting categories. Firstly, Best Actress includes the usuals (Bening, Moore, Portman) but features not just Hailee Steinfeld but Noomi Rapace. Yes, Lisbeth Salander has graduated from potential Rising Star to full-on Swedish-bum-rape contender for a big one. On the other side of the draw, Pete Postlethwaite has got a posthumous nod for his role in The Town - a touching tribute to the late actor, who passed away during the week of nominations.

Otherwise, it's all about The King's Speech. It's up for Best Film, Best Director, Best British Film (it better not beat Four Lions there), Best Screenplay, Best Actor, Best Score... It's a wonder it isn't competing with Toy Story 3 for Best Animated Film as well. Taking up almost every single category, Tom Hooper's period drama is the film to beat. A real shocker, that.

Perhaps, for once, the interesting battle will be in the costume and make-up category, where Colin Firth's royal outfits are up against Made in Dagenham and Black Swan.

The BAFTAs are awarded on Sunday 13th February and will be presented by Jonathan Ross. Read on for the full list of nominees.
Read more...
| | | |
| --- | --- | --- |
| Jurassic Park Theme 1000% Slower? Yes Please | | |
Written by Ivan Radford
Monday, 17 January 2011 16:20
   Jurassic Park Theme (1000% Slower) by birdfeeder
MY MIND IS BLOWN. It's some kind of... velocirapture?

After all that will-they-won't-they/are-they-aren't-they kerfuffle last week about Jurassic Park 4, this is just beautiful to listen to. Presuming you have 54 minutes to spare to hear John Williams' classic score played REALLY REALLY SLOWLY. It's even worth playing a little bit just to hear the climax around the 10 minute mark - it's like something out of Twin Peaks or Inception.

Now all we need is a Jurassic Park sequel from the perspective of the dinosaurs to go with it.
| | | |
| --- | --- | --- |
| Vote for i-Flicks in the Total Film Movie Blog Awards | | |
Written by Ivan Radford
Monday, 17 January 2011 12:31
Vote i-Flicks for Best Overall Blog in the Total Film Movie Blog Awards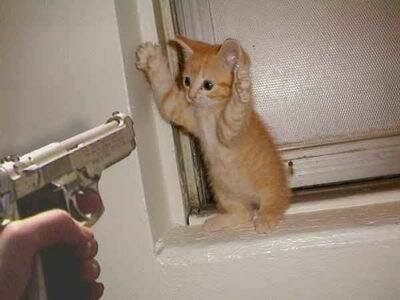 ... or else. 
Got it? Good. Now click here to vote.
| | | |
| --- | --- | --- |
| The Social Network Sweeps Golden Globes | | |
Written by Ivan Radford
Monday, 17 January 2011 11:11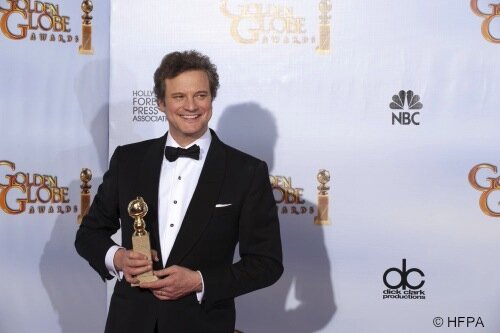 Well, we all wanted The Tourist to win, but the Hollywood Foreign Press Association stuck to the predictable choices for most of the Golden Globes last night: The Social Network won the big ones, Christian Bale and Natalie Portman picked up something each and, of course, Colin Firth got his gong for Best Actor.

Putting The King's Speech on solid ground for an Oscar win, The Firthmeister accepted the award with all the British charm he could muster - which is a lot. Less charming for some was host Ricky Gervais, who started off risky and ended up a tamed beast who stuck to reading off cards.

His opening monologue accused The Tourist of bribing people, and also covered Charlie Sheen and Mel Gibson. Gasps and frowns went round the room, and Gervais promptly disappeared for an hour before reappearing with a more serious face. Still, he did better than Andrew Garfield, who stuttered his way through trying to say the word "inspiring" and failing miserably. But hey, he looked good while doing it, so it's fine.

The very minor surprises of the night came from Trent Reznor and Atticus Ross beating safe bet Alexandre Desplat to Best Score for The Social Network. Yes, that's right: Nine Inch Nails have now won a Golden Globe. Paul Giamatti also unexpectedly won Best Comedy Actor for Barney's Version, an award I thought would go to double-nominee Johnny Depp. The only other non-shock? In a Better World winning Best Foreign Language Film, proving that the Hollywood Foreign Press Association don't always just vote for Iñárritu by default.

But the best moment of the evening? The bit when Robert De Niro made a joke about Little Fockers. And 3D. And private schools. And immigration. It was a long acceptance speech for his Cecil B. DeMille Award, but The De Niro Stand-Up Hour won the Meet the Parents and Machete star back a lot of his credibility.

That was only rivalled by Lee Unkrich bashing down Justin Bieber, who presented him with the Best Animated Film award: "Were you even born when the original Toy Story was released?" Unkrich quipped. Sadly, he was.

Read on for the complete list of winners. And to see Ricky Gervais' opening monologue.
Read more...
| | | |
| --- | --- | --- |
| Golden Globes Predictions | | |
Written by Ivan Radford
Sunday, 16 January 2011 16:56
So yeah, the Golden Globes are on tonight and, aside from the usual ranting about the stupidity of it all, I should probably offer a few words predicting what the HFPA will pick out as their winners from the past year, just in case you can't work out the likely candidates for yourself (*cough* THE SOCIAL NETWORK *cough*).

So here are the nominees that I think will walk away with the Globes come one o'clock in the morning:
Best Picture - Musical or Comedy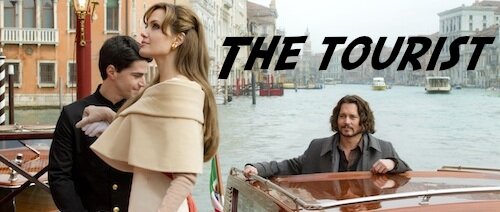 Best Actor - Musical or Comedy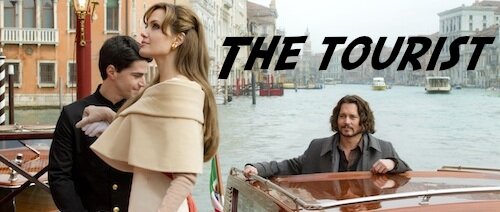 Best Actress - Musical or Comedy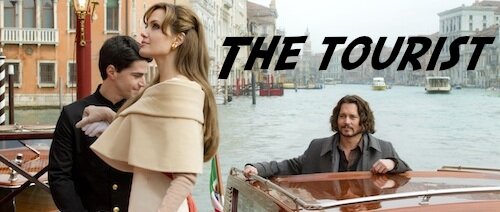 Ok, that's a cheap joke to make. But what do you expect when they treat rubbish like this seriously?
| | | |
| --- | --- | --- |
| First Look: The New Lisbeth Salander and Spider-Man | | |
Written by Ivan Radford
Friday, 14 January 2011 08:49
It's been a busy week for fans of franchises, remakes, spiders and Swedish bum rape. Yes, the first pictures of Rooney Mara as Lisbeth Salander (in W Magazine) and Andrew Garfield as Spider-Man have been officially released. And what with the trial by rape auditions and the backpack stolen off some poor kid, the photos show an interesting direction for each character:




Andrew Garfield as Spider-Man

Rooney Mara as Lisbeth Salander

NOT THE SAME PERSON

Start Prev 1

2

3 4 5 6 7 8 9 10 Next > End >>


Page 2 of 149