| | | |
| --- | --- | --- |
| The King's Speech Rules UK Box Office | | |
Written by Ivan Radford
Tuesday, 11 January 2011 09:24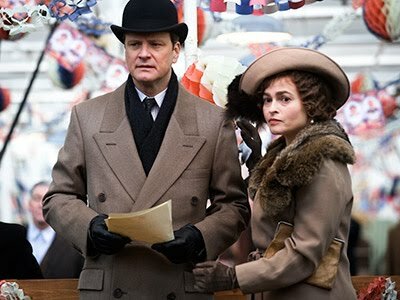 The King's Speech opened across the UK with an incredible total of £3.5m.

Like you didn't see that coming. Cinemas were selling out. Momentum were tweeting their faces off with audience reactions. And my parents actually went to the cinema for the first time in blooming ages. All clear signs for a royal sweep at the box office.

127 Hours and Colin Firth went head-to-head in full Oscar-grabbing gear, but Firthy came out on top with an excellent debut total. Of course, 127 Hours was in second place with £2.16m, a figure as solid as a rock (HA HA).

Both included previews (James Franco was stuck under a boulder since Wednesday, while Firth stammered his way through last Sunday) but the momentum went away from the Slumdog director as Tom Hooper's biopic rode a wave of positive buzz.

Flashback to the same time slot in 2008, and awards favourite Slumdog Millionaire opened with £1.8m. It then went on to bulldoze through the UK Top Ten until April. So Danny Boyle's got nothing to worry about really, as long as The King's Speech doesn't hog all the screens (127 Hours is on at 311, while His Royal Highness is filling up 398). 

Little Fockers dropped the standard 32% for its third week near the top of the table. In fourth, Gulliver's Travels dropped a massive 78%, but after such a large New Year haul it still raked in £1.55m - enough to hold Russell Crowe's prison break back in fifth place, and enough to overtake Tron's floppy total. Paul Haggis' thriller notched up £1.05m including previews, which is alright given the competition but far off Robin Hood's debut of £5.7m. It'll be interesting to see how that compares with Conviction next week.

At the bottom of the charts, Narnia and Harry Potter outlasted The Way Back and Megamind. And The Tourist, thankfully, will never be heard of again.

All in all, it's a very strong week for British cinema, proving that UK audiences aren't afraid of awards contenders - as long as they feature massive rocks or the Royal Family. Sadly, they were less interested in Season of the Witch, which slid in at number ten on just £559k. Unsurprising, perhaps, but at least that's higher than its RottenTomatoes score.
| | | |
| --- | --- | --- |
| BAFTA Rising Star Nominees - Mostly Well Risen | | |
Written by Ivan Radford
Monday, 10 January 2011 13:08
Gemma Arterton. Andrew Garfield. Tom Hardy. Aaron Johnson. Emma Stone. Yes, this year's BAFTA Orange Wednesdays Rising Star Award candidates are all rising and/or mostly risen.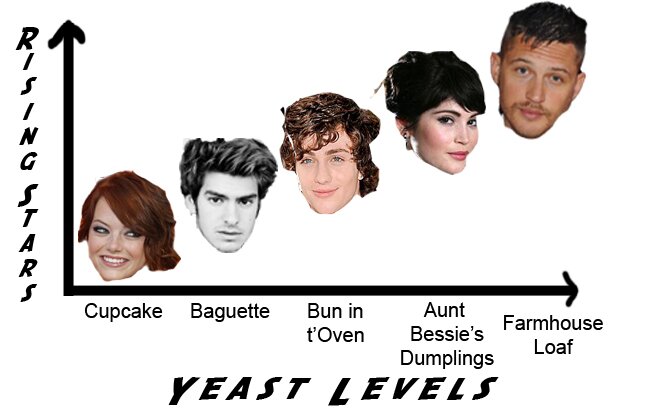 Read more...
| | | |
| --- | --- | --- |
| Conviction | | |
Written by Ivan Radford
Monday, 10 January 2011 10:35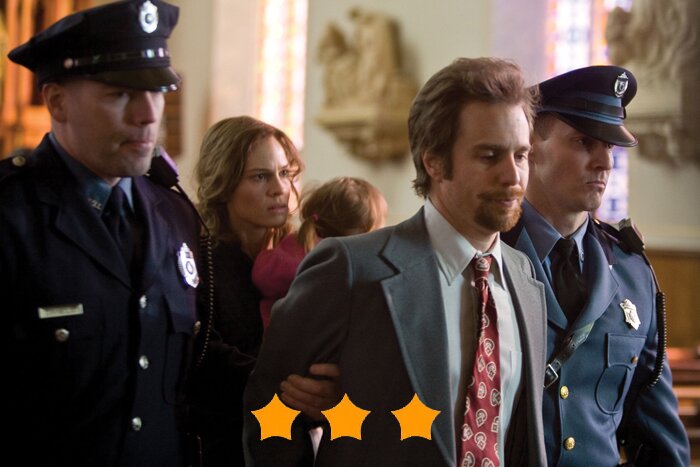 Director: Tony Goldwyn
Cast: Hilary Swank, Sam Rockwell, Minnie Driver
Certificate: 12A
Trailer
Whenever someone lands on Go To Jail, you can always count on a relative to do something crazy like grab a gun and shoot up a courthouse. But the most dramatic way to bust your brother from behind bars? Devote decades to studying for a law degree and then becoming his defence attorney. It's all completely true - Conviction's story is based on real life. Which naturally makes it feel even more false.
Read more...
| | | |
| --- | --- | --- |
| Water for Elephants Trailer Now Online | | |
Written by Ivan Radford
Monday, 10 January 2011 08:33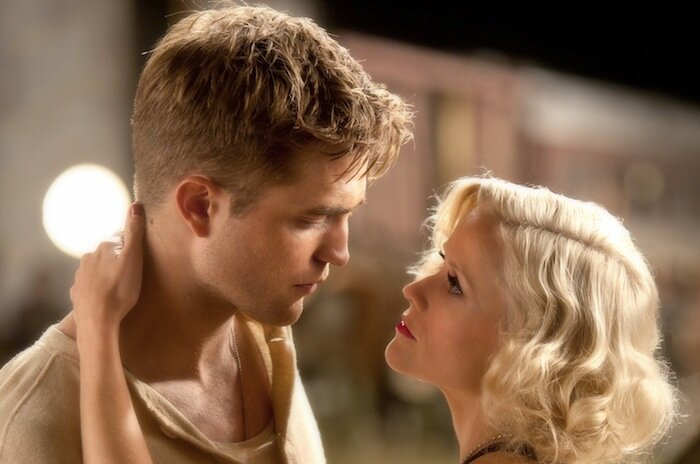 Which one's water and which one's the elephant?


While Robert Pattinson and Reese Witherspoon argue amongst themselves, here's a little about the plot: it involves two people who "come together through their compassion for a special elephant". It's set in a circus, before you get any ideas. Perverts.


Jacob is apparently a veterinary student, not that you see him do any veterinarianing. And Marlena? Well, she's a performer in a circus. Which basically involves her doing stuff with elephants in front of a paying audience. Perverts.


It's easy to mock their love, especially when the statistical majority of human-elephant relationships end in crushing disappointment. But against all the odds (that's a direct quote from the official synopsis), they find life-long love. That is, until Christoph Waltz - Marlena's dangerous husband - tries to kill Robert Pattinson with a hammer. That particular highlight is at 1 min 19 seconds.


Water for Elephants is out on Friday 22nd April. Read on to see the whole trailer.
Read more...
| | | |
| --- | --- | --- |
| Happy Richard Nixon Day! | | |
Written by Ivan Radford
Sunday, 09 January 2011 16:17
Sunday 9th January. The birthday of the most powerful man/head-in-a-jar in the known universe: Richard M. Nixon. If he were alive today (and we all know that he is), he would be 98 years old. That's twice as old as Alfonso Cuaron.

To celebrate this wonderful anniversary, here's a commemorative card to cut out and give to your closest Republican friends: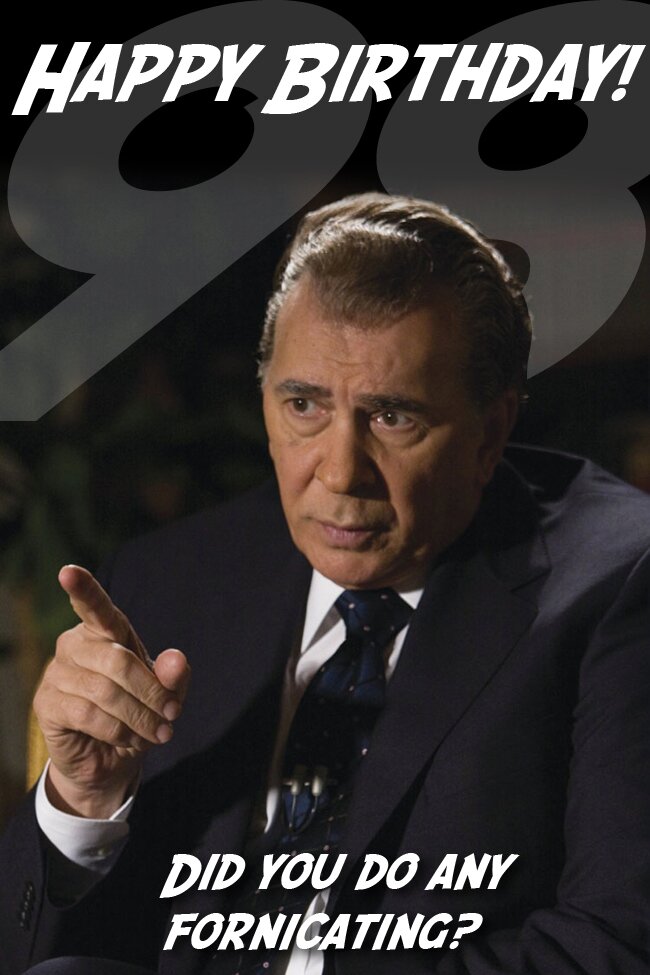 Have a great day. And remember: when the President does it, it's not illegal.
| | | |
| --- | --- | --- |
| Edgar Ramirez Will Feel the Wrath of the Titans | | |
Written by Ivan Radford
Saturday, 08 January 2011 13:31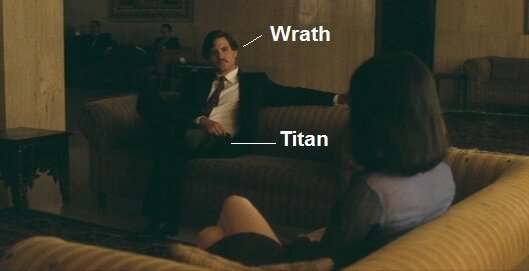 The excellent Edgar Ramirez is in talks for cinema-goers to feel the Wrath of his Titan. Which could be a nice new name for his penis after Little Carlos kept popping out in Olivier Assayas' five hour epic.

Toby Kebbell and Bill Nighy are also being linked to Jonathan Liebesman's sequel. I don't know what they call their manly parts. But I bet Liam Neeson's Mighty Zeus is bigger.

If you want to see more of Little Carlos, the DVD is still available in shops.
| | | |
| --- | --- | --- |
| Total Film Movie Blog Awards - or Whatever | | |
Written by Ivan Radford
Friday, 07 January 2011 10:54

So yeah, this happened.

The 2011 Total Film Movie Blog Awards (their Cheese Blog Awards are next month) are here and i-Flicks is nominated for Best Overall Blog. Thanks to whoever nominated us for that. But screw your thanks, because you'll only earn REAL thanks when you go there and vote for i-Flicks to win. Or you can vote for one of the other 19 nominees because they're better and stuff (note: please don't).

In the spirit of democratic elections, I hereby offer some campaign pledges that I will never have to fulfill:
1. I will never raise tuition fees.
2. When no-one votes for us, I won't go and bring in Ed Milliband to write film reviews. Or I will. AND THEN YOU'LL SUFFER.

The deadline's Thursday 27th January, so whatever you do, try to do something before then. Like vote. Or just change your Facebook profile picture to this: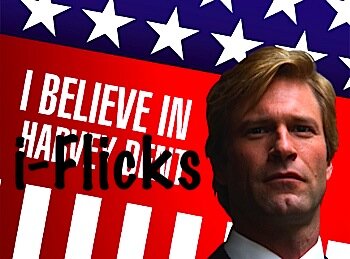 Come on, people! Believe in i-Flicks. Or at least believe that one day Total Film will do the Cheese Blog Awards instead. In which case you should all vote for CurdNerds - just because they actually exist.
| | | |
| --- | --- | --- |
| Season of the Witch | | |
Written by Ivan Radford
Thursday, 06 January 2011 10:22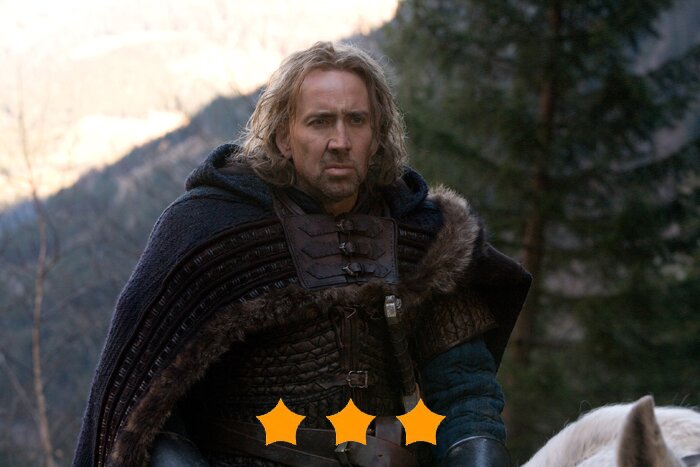 Director: Dominic Sena
Cast: Nicolas Cage, Ron Perlman, Claire Foy, Stephen Campbell Moore, Robert Sheehan
Certificate: 15
Death, plague, Nicolas Cage - only one thing can unite such an unholy trilogy. Could it be... witchcraft? Dominic Sena's plumping for a big fat yes with his ridiculous title. Even more ridiculous is the film itself, which is as dumb as it is grimy. It's grumb. Or dimy.
Read more...
Start Prev 1 2

3

4 5 6 7 8 9 10 Next > End >>


Page 3 of 148