| | | |
| --- | --- | --- |
| It's Kind of a Funny Story | | |
Written by Selina Pearson
Thursday, 06 January 2011 08:43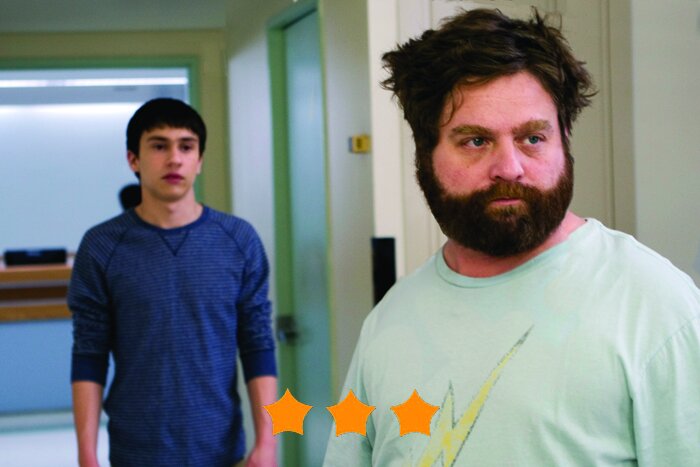 Directors: Anna Boden, Ryan Fleck
Cast: Keir Gilchrist, Zach Galifianakis, Emma Roberts
Certificate: 15
Sixteen year old Craig Gilner (Gilchrist) has checked himself into a psychiatric ward by mistake. It's all getting a bit too much for him - he has a pushy father, a fragile mother, a genius kid sister, and he's obsessed with his best friend's girlfriend. No wonder he stress-vomits. After failing to jump off the Brooklyn bridge, he checks himself into a psychiatric hospital, but he ends up in the adult ward as the teen ward is being renovated.
Read more...
| | | |
| --- | --- | --- |
| The King's Naughty Speech: Why the 12A Certificate Should Go **** Itself | | |
Written by Ivan Radford
Wednesday, 05 January 2011 12:34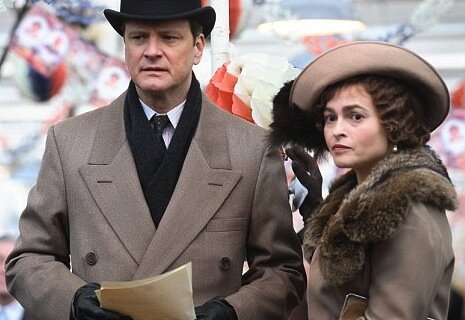 With The King's Speech out in cinemas this week, I'm reminded of the hoo-hah that went on back in October when the BBFC reclassified the film from a 15 certificate to a 12A. The issue, of course, was the swearing: in training King George VI to overcome his stammer, Geoffrey Rush gets Colin Firth to say "fuck". 42 times. The BBFC didn't like that very much and slapped it with a 15 sticker, only to be criticised by director Tom Hooper.

Hooper pointed out that other recent films with graphic content, such as Daniel Craig's bollock-smashing torture in Casino Royale (i.e. films that were not polite period biopics), were awarded 12A labels. Then came The Great Reclassification of 2010. Scandalous.
Read more...
| | | |
| --- | --- | --- |
| The King's Speech | | |
Written by Selina Pearson
Wednesday, 05 January 2011 10:29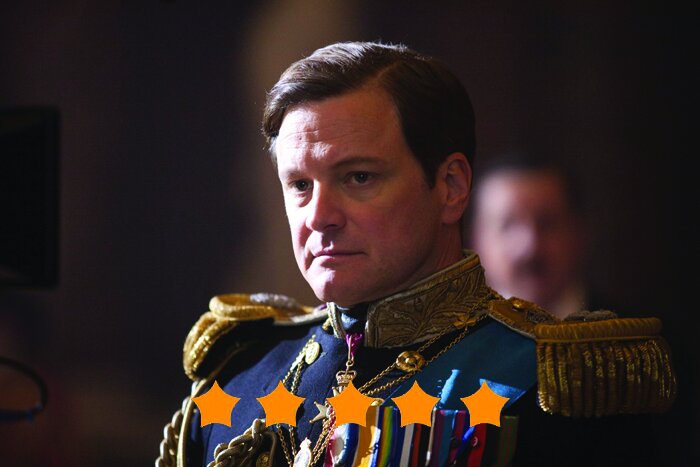 Director: Tom Hooper
Cast: Colin Firth, Geoffrey Rush, Helena Bonham Carter, Michael Gambon, Guy Pearce
Certificate: 12A
Poor Bertie (Firth). He has to deal with something most of us hate: public speaking. He fluffs his way through a speech at a twin-towered Wembley, packed full of people for the closing ceremony for the Empire Exhibition. Not a good start for the King's second son.
Read more...
| | | |
| --- | --- | --- |
| 127 Hours | | |
Written by Ivan Radford
Wednesday, 05 January 2011 09:13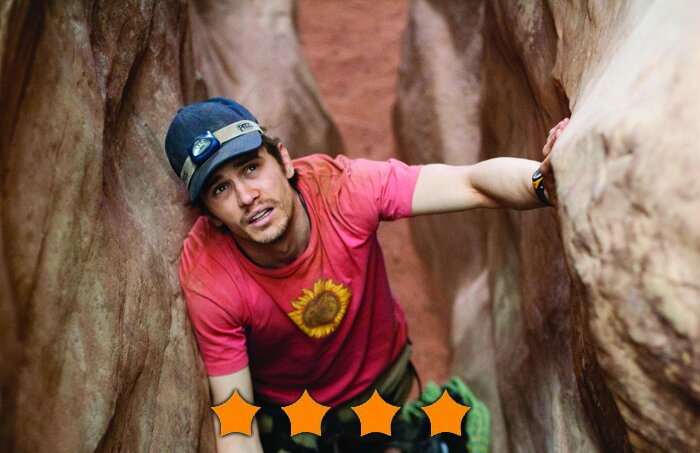 Director: Danny Boyle
Cast: James Franco
Certificate: 15
How do you follow up an Oscar for Best Film? Chop James Franco's arm off is how. 127 Hours is the true story of climber Aron Ralston (Franco), who enjoyed hopping around Utah canyons in 2003 until he found himself the wrong side of a massive rock.
Read more...
| | | |
| --- | --- | --- |
| Gulliver's Travels Gobbles up UK Box Office | | |
Written by Ivan Radford
Wednesday, 05 January 2011 08:08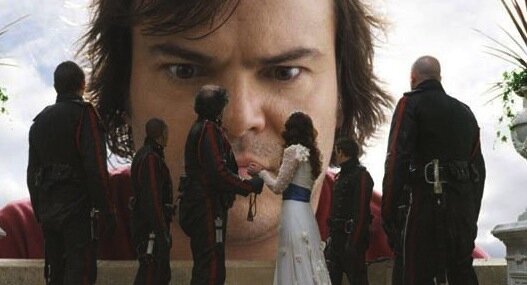 It's a terrifying thing to read, but it's true: Rob Letterman's big dumb robot-filled tribute to Jonathan Swift's satire took a total of £7 million in its opening week.

Not only does that dwarf the competition, but it almost equals Tron: Legacy's total takings in one fell swoop. That's pretty impressive (not in a good way), even if you factor in the fact that Tron was a royal flop. 

Compare it to last year's Boxing Day opener, Sherlock Holmes, which got £3m. That had Avatar up against it, so £3m was a respectable 2D opening. But Gulliver's Travels had way worse word of mouth, arrived in the middle of the pre-VAT sales, and still managed its gargantuan 7-day haul.

Other openers Love and Other Drugs and The Way Back both got £1.3m and £1.6m, so Gulliver's a long way ahead of the competition, even if he did arrive a few days early to the New Year's party.

Fockers, meanwhile, is firmly in second place with £2.6m from the weekend. That's its second week in cinemas, so a quick glance at its £11m total will give you an idea of how many fools parted with their money for that when it debuted (it took about £3m). With a strong series of figures (a lot of £1m's) for most of the UK Top Ten, it's been a fairly solid post-Christmas period for UK cinemas.

Sure, it's a lot of lacklustre stuff floating about, but even Narnia barely dropped £30k at No.5 (it's now on £1.2m). The best bit? Happy Potter got a seasonal boost and jumped from £875k to weekend receipts of £1.04m - there's life in the young wizard yet.

In case you're wondering, Harry's running a £48m total at present. If Gulliver's Travels gets anywhere near that, I'll sail to the Bermuda Triangle myself just so I can get a wedgy from a giant robot.
| | | |
| --- | --- | --- |
| The Next Three Days | | |
Written by Ivan Radford
Tuesday, 04 January 2011 08:41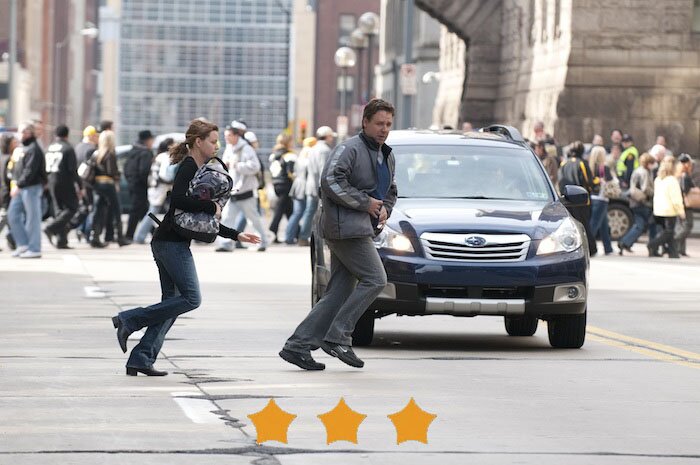 Director: Paul Haggis
Cast: Russell Crowe, Elizabeth Banks, Liam Neeson
Certificate: 15
"I'm Russell Crowe's Wife, Get Me Out of Prison!" doesn't sound like a film with much credibility. Indeed, Paul Haggis' remake of French thriller Pour Elle occasionally lacks it in the script department, but The Next Three Days is surprisingly believable. If you can accept Russell Crowe as an English teacher.
Read more...
| | | |
| --- | --- | --- |
| Pete Postlethwaite Dies, Aged 64 | | |
Written by Ivan Radford
Monday, 03 January 2011 10:07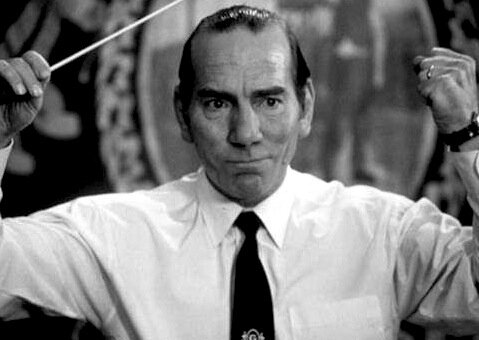 Pete Postlethwaite has passed away at the age of 64. The veteran British actor, who played Kobayashi in The Usual Suspects and starred in Brassed Off and In the Name of the Father, died in Shropshire yesterday.

Oscar-nominated for his role in the 1993 movie alongside Daniel Day-Lewis, Postlethwaite recently returned to the theatre as King Lear in Liverpool to great acclaim. But as well as his bearded stage performance and his turn in 1996's Romeo + Juliet, Postlethwaite brought out the best in films such as Jurassic Park 2 (The Lost World) and Clash of the Titans.

An actor capable of appearing in both Aeon Flux and Solomon Kane, his versatility was only matched by his burning presence, uniquely-shaped face and wonderful surname - which Pete was reportedly asked to changed at one point in his career. Did he do it? Did he heck.

His career culminated in two of 2010's top films, Inception and The Town. In 2004, Postlethwaite was made an OBE, and was once described by Steven Spielberg (who directed him in The Lost World: Jurassic Park and Amistad) as "the best actor in the world".

Although I will always think of him as Keyser Soze's enigmatic lawyer, Kobayashi, I first remember seeing Pete Postlethwaite in Brassed Off. It would be a shame not to include the speech he makes at the end:
| | | |
| --- | --- | --- |
| Vive Les New Year's Honours! | | |
Written by Ivan Radford
Saturday, 01 January 2011 10:52
It's the New Year, so it's time for the New Year's Honours list. Yes, well done Annie Lennox and all that, but some great awards have been dished out for film fans. Not just Andrea Arnold getting an OBE after directing the awesome "Michael Fassbender gets jiggy with an Essex girl" Fish Tank, or even that Sandy Powell - costume designer extraordinaire - picked up an OBE too. No, the best news is that David Suchet has been awarded a CBE.

He starred in The Bank Job, Flushed Away, and (most recently) The Voyage of the Dawn Treader, but Mr Suchet is best known and widely acclaimed for his excellent work in Wing Commander. But it also turns out that he goes by another name in some households. And that name is Hercule Poirot. Or to give him his full title: Hecule Poirot - CBE, bitch.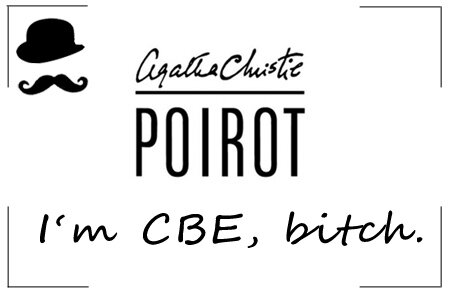 Vive les New Year's Honours. And yes, David Suchet's Murder on the Orient Express was actually better than Sidney Lumet's version. C'est scandaleux, non?
Start Prev 1 2 3

4

5 6 7 8 9 10 Next > End >>


Page 4 of 148