| | | |
| --- | --- | --- |
| The Best Trailer of 2010 | | |
Written by Ivan Radford
Friday, 31 December 2010 11:16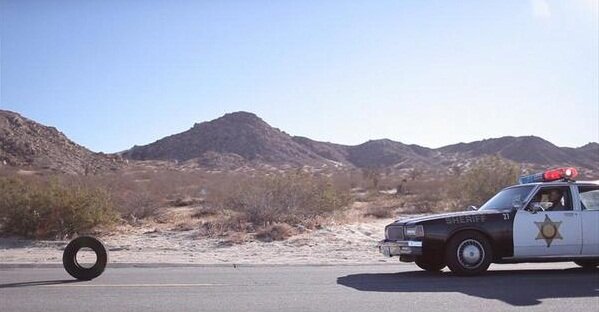 There have been some awesome movie trailers this year, plus the usual load of trash. But the teasers that tipped over the edge into classy territory? Well, only a few managed to be a cut above the rest. And while they were all well and great, only one of those really deserves the honour of Best Trailer of 2010.

That film is Rubber.

A film about a tyre that rolls around killing things with its telephatic powers.

Ya, rly.
There are other video efforts worth saluting. But none of them even come close to Quentin Dupieux's inflatable psychic killing machine (thanks to Twitchfilm for the rubber-tastic image). Still, if you like your movies non-road safe and free of exploding birds, Read on for the other top trailers of 2010.
Read more...
| | | |
| --- | --- | --- |
| Top 15 Films of 2010 | | |
Written by Ivan Radford
Thursday, 30 December 2010 08:41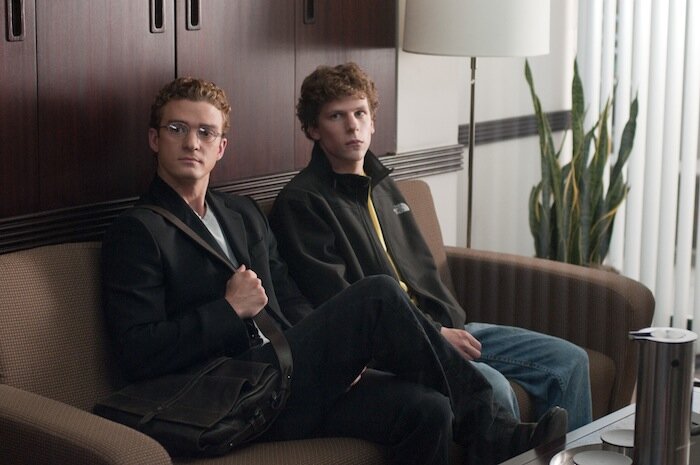 What's that? You want another list of the Top Films of 2010? Well, I'm too indecisive to only pick 10, so I've widened my selection to include the best 15 films of the year (with five honourable mentions at the bottom).

If you missed any of these, then well done - you have a life. You also successfully disqualified yourself from disagreeing with me. Ha. So if you want to complain about what I put top of the pile, go get Greenberg on DVD. Or at least watch Kick-Ass a minumum of three times. Then we'll talk. Although by then it'll probably be 2011, and all of these films will be long forgotten...
Read more...
| | | |
| --- | --- | --- |
| Cheap Night In | | |
Written by Ivan Radford
Wednesday, 29 December 2010 11:40
Ah, the New Year - the perfect time for people to have neurotic breakdowns because of their weight, their debt and, indeed, the weight of their debt. But why not hit the crisis early with a cheap copy of Greenberg? While Ben Stiller and Greta Gerwig have awkward sex, you can polish off the last of that chocolate log. Now that's how you see out 2010...





Ben Stiller? £3. Leftover chocolates and a mid-life crisis? Priceless.
| | | |
| --- | --- | --- |
| Love and Other Drugs | | |
Written by Jo Bromilow
Monday, 27 December 2010 12:17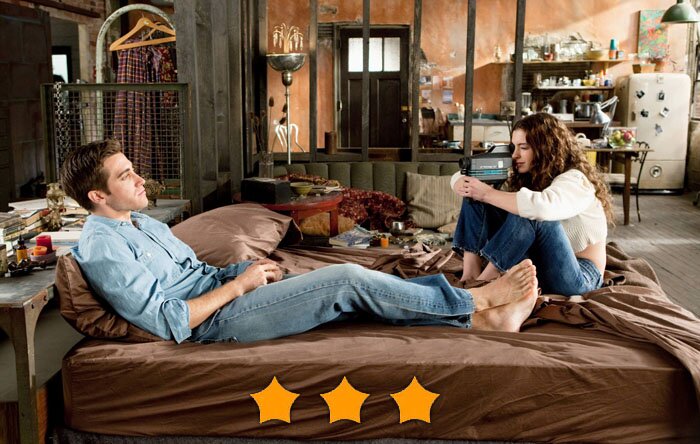 Director: Edward Zwick
Cast: Jake Gyllenhaal, Anne Hathaway, Josh Gad, Oliver Platt, Hank Azaria
Certificate: 15
It's a winning formula: kooky, yet sexy actor; kooky, yet sexy actress; a love story; pharmaceuticals. On paper, a regularly naked Anne and Jake giving each other some serious love (and other drugs) sounds like a great several hours of no-frills enjoyment. But the results are inconclusive. It's got all the goods but doesn't quite rise to the occasion.
Read more...
| | | |
| --- | --- | --- |
| Gulliver's Travels | | |
Written by Ivan Radford
Tuesday, 21 December 2010 12:46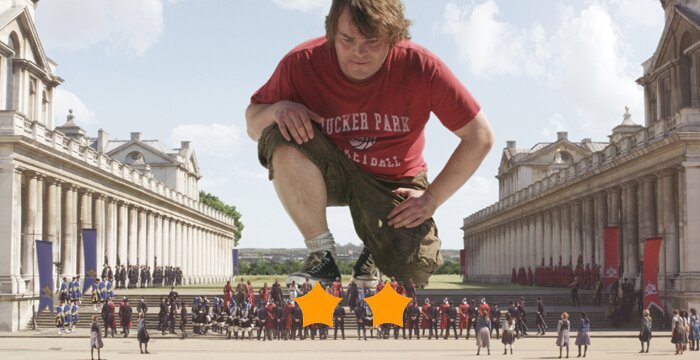 Director: Rob Letterman
Cast: Jack Black, Emily Blunt, Jason Segel, Chris O'Dowd, Amanda Peet
Certificate: PG
Trailer
"A blue furry Charles Dickens who hangs out with a rat?" "Absolutely!" That's the kind of family-friendly comedy you expect from a modern take on a literary classic. But Muppet Christmas Carol this ain't. Gulliver's Travels takes the other approach. Namely, remove brain, insert Jack Black and add in giant robots. Ta da! Christmas movie magic!
Read more...
| | | |
| --- | --- | --- |
| Gulliver's Travels: The Cupcake Review | | |
Written by Ivan Radford
Tuesday, 21 December 2010 12:30
December flew by in a string of weekend wake-ups. But while the cool kids were watching free films, the REALLY cool kids were eating cupcakes - the even cooler kids stole several cupcakes for their imaginary children.

With embargoes flying around like the lurgy, it came down to cupcakes to provide a metaphorical opinion outlet. So here are the definitive cupcake critiques for Gulliver's Travels and The Voyage of the Dawn Treader. And no, Disney didn't offer up cupcakes to the Tangled masses. Meanies. I had to review a banana just to get the cupcake withdrawal out of my system.
Gulliver's Travels

 

 

The Voyage of the Dawn Treader

 



>





What Twitter said

(Before) "I fully expect this cupcake to be TERRIBLE"

(After) "Delicious. Better than Narnia cupcake. Lots of frosting, nice light sponge & tiny bits of glitter on top"

@robbiereviews: "YES!!!!! It wasn't just me!!!! (That loved the cupcake.)"

 




What Twitter said

(Before) "Cupcake for the win! #happyaslan"

(After, watching Love Actually) "

Hugh Grant. Heathrow airport. VOMITS UP NARNIAN CUPCAKE"




 

 

What the film review said

"Robots and midgets and Jack Black. Oh my."

 




What the film review said

"Too much crap sinks the script." 

 

Cupcake verdict

Sparkly glitter is great on top of any food. Especially when it's edible and you're not expecting it. Complete with its pretty swirly pink icing and moist centre, surprise cake was an ideal climax to Sunday morning breakfast.

 

 

 

Cupcake verdict

The swirly pink icing returns with a vengeance, but the dry sponge wasn't all that delectable. Plus it was ruined by having a giant Dawn Treader logo stuck on the top. Nice sexy hand holding it, though. I'm like Nigella innit.

 

 
| | | |
| --- | --- | --- |
| Tron Trips up at UK Box Office | | |
Written by Ivan Radford
Tuesday, 21 December 2010 10:05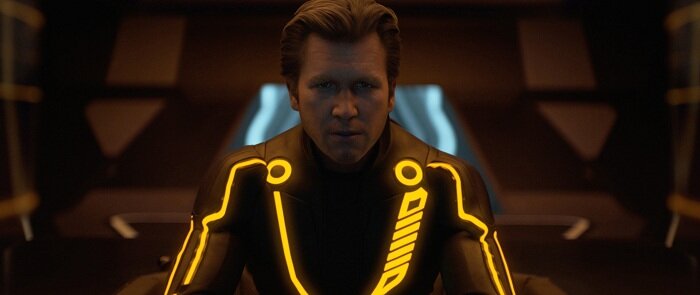 Disney hoped this wouldn't happen. Tron: Legacy, with all its trickery pokery, Bridgery clonery, has tripped up at the UK Box Office with an opening weekend of £1.97m.

That's £500,000 less than Dawn Treader's debut. And that was considered a concern for Walden Media/Fox, even more so now that it's dropped 50% down to £1.23m. So what went wrong?

That's bound to be the question at Mickey Inc., where conditions were just right for a box office takeover: it was Christmas, they had 3D, they were in last year's Avatar slot, they cut costs on the script. What happened?

The snow will obviously be blamed - it can stop light bikes as sure as it stops Heathrow airport, the education system and your mum's Fiat Punto. Avatar had the same problem when it opened (many multiplexes actually shut up shop for a night in December 2009), but even then James Cameron clawed together £8.5m from a weekend of snow-strewn frozen chaos.

Take away the 3D uplift and you're left with an amount that The Tourist's opening (£1.34m) tried to rival last week. The Best Comedy/Musical of the Year isn't laughing now, as it also split profits in two to take £700k in its second week. Depp and Jolie are strutting all over Burlesque, though, which debuted with £425k, leaving Cher stuck in 6th place and The Tourist up in 4th spot.

The surprise, for me, is Harry Potter's steady decline. The boy wizard is still in 3rd place but also played halves with takings dropping to £875k. The boy wizard's total is a solid £44.4m, but for a franchise depending on fans' repeat viewings, it's that kind of 5th week figure that highlights how quiet the blizzard battered weekend was. And how many screens Disney gobbled up for Tron: Legacy. It also shows the impact that 3D can make on the box office.

Even taking those factors into account, there's little disguising that Tron flopped.

See the full UK Box Office Top Ten. 
| | | |
| --- | --- | --- |
| Cheap Night In: A Kick-Ass BJ | | |
Written by Ivan Radford
Monday, 20 December 2010 11:03
Christmas is a horrible time for dilemmas: it's cold outside, but all you really want is a kick-ass bit of BJ action and a big pile of frozen nuts. Luckily, you can get both for £7 this week - a bargain last-minute gift for that special little child in your life...
 



 

With no power comes no responsibility. And lots of ice cream.
Start Prev 1 2 3 4

5

6 7 8 9 10 Next > End >>


Page 5 of 148