| | | |
| --- | --- | --- |
| The King's Speech Rules UK Box Office | | |
Written by Ivan Radford
Tuesday, 11 January 2011 09:24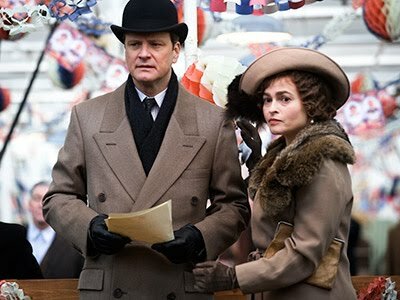 The King's Speech opened across the UK with an incredible total of £3.5m.

Like you didn't see that coming. Cinemas were selling out. Momentum were tweeting their faces off with audience reactions. And my parents actually went to the cinema for the first time in blooming ages. All clear signs for a royal sweep at the box office.

127 Hours and Colin Firth went head-to-head in full Oscar-grabbing gear, but Firthy came out on top with an excellent debut total. Of course, 127 Hours was in second place with £2.16m, a figure as solid as a rock (HA HA).

Both included previews (James Franco was stuck under a boulder since Wednesday, while Firth stammered his way through last Sunday) but the momentum went away from the Slumdog director as Tom Hooper's biopic rode a wave of positive buzz.

Flashback to the same time slot in 2008, and awards favourite Slumdog Millionaire opened with £1.8m. It then went on to bulldoze through the UK Top Ten until April. So Danny Boyle's got nothing to worry about really, as long as The King's Speech doesn't hog all the screens (127 Hours is on at 311, while His Royal Highness is filling up 398). 

Little Fockers dropped the standard 32% for its third week near the top of the table. In fourth, Gulliver's Travels dropped a massive 78%, but after such a large New Year haul it still raked in £1.55m - enough to hold Russell Crowe's prison break back in fifth place, and enough to overtake Tron's floppy total. Paul Haggis' thriller notched up £1.05m including previews, which is alright given the competition but far off Robin Hood's debut of £5.7m. It'll be interesting to see how that compares with Conviction next week.

At the bottom of the charts, Narnia and Harry Potter outlasted The Way Back and Megamind. And The Tourist, thankfully, will never be heard of again.

All in all, it's a very strong week for British cinema, proving that UK audiences aren't afraid of awards contenders - as long as they feature massive rocks or the Royal Family. Sadly, they were less interested in Season of the Witch, which slid in at number ten on just £559k. Unsurprising, perhaps, but at least that's higher than its RottenTomatoes score.
Tags:
127 hours
colin firth
danny boyle
james franco
little fockers
narnia
slumdog millionaire
the next three days
the way back
tom hooper