| | | |
| --- | --- | --- |
| Chatroom | | |
Written by Ivan Radford
Monday, 20 December 2010 08:30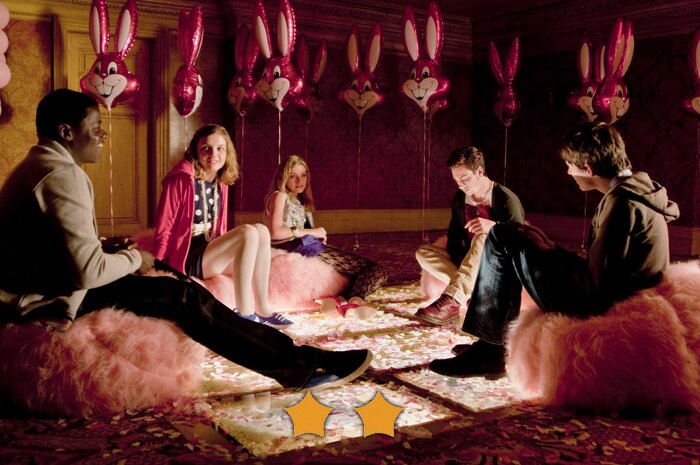 Director: Hideo Nakata
Cast: Aaron Johnson, Imogen Poots, Hannah Murray, Daniel Kaluuya, Matthew Beard
Certificate: 15
Oh, the wonders of the Internet, which allows you to be who you want to be, say what you want to say, and do what you want to do. Presumably all of these young people wanted to make a bad film. Luckily, online chatrooms exist to bring to life their most vivid dreams. Like Facebook. Or Twitter. But written ten years ago.
Read more...
| | | |
| --- | --- | --- |
| Full Paul Trailer | | |
Written by Ivan Radford
Friday, 17 December 2010 10:30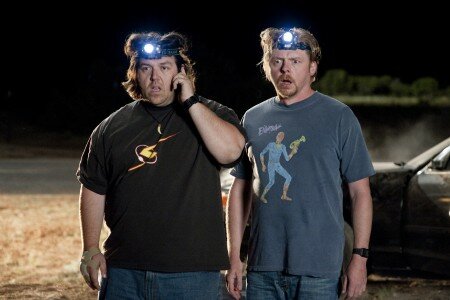 After the rather vague Paul teaser trailer lived up to its name (teaser - not Paul), we get a full-on look at Simon Pegg and Nick Frost's alien comedy. And, as if anyone were expecting otherwise, it looks hilarious.

Seth Rogen's voice is a good fit (after a few moments of adjusting) and E.T swiftly starts talking weed and showing off his balls. And then Kristen Wiig turns up as the token female. And then, just in case things couldn't get any better, Jason Bateman goes all X-Files and begins running about with a gun and a suit.

I was excited about Peggy and Frosty teaming up on screen again (especially with Adventureland's Greg Mottola), but who knew a tale of two geeks on a road trip to Area 51 with a foul-mouthed alien hitchhiker could be so entertaining? That's obviously a retarded question.

Paul is out on Monday 14th February. Read on for the new video. Unless, you know, you DON'T want to see green alien testicles for some reason.
Read more...
| | | |
| --- | --- | --- |
| Catfish | | |
Written by Ivan Radford
Thursday, 16 December 2010 08:53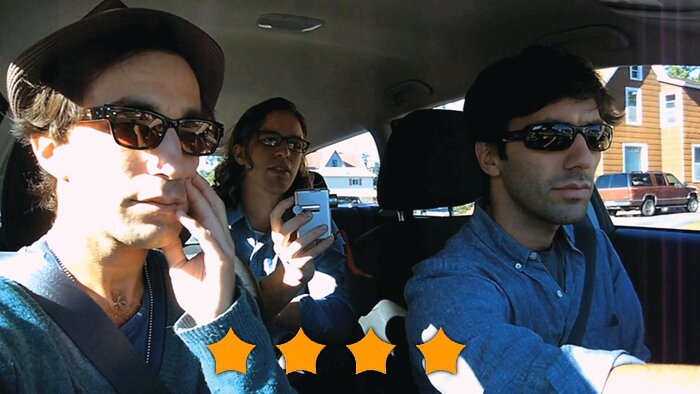 Directors: Henry Joost, Ariel Schulman
Certificate: 12A
When people first heard of a Facebook movie, this is the kind of thing they imagined instead of David Fincher's award-friendly drama. But even they couldn't have expected such an unsettling and poignant piece of cinema.
Read more...
| | | |
| --- | --- | --- |
| The Trailer of the Week Award Goes to... | | |
Written by Ivan Radford
Wednesday, 15 December 2010 11:38
It's been a busy old week in trailer park land - we've had bald people chasing each other across rooftops, birds hitting on other birds in Brazil, and Hugh Jackman hitting robots with other robots. And that's not to mention Thor's own bit of hammer time. But even with Real Steel's giant metal robots, Rio's vocal talents of Jesse Eisenberg and Fast Five's double helping of Vin Diesel and The Rock, there's nothing this week that can compare to this sublimely genius video...
Unless you count the trailer for Tiptoes, featuring Gary Oldman in "the role of a lifetime". (Note: Does not include all of Gary's other roles of a lifetime, specifically Dracula, Beethoven, Sirius Black, Lee Harvey Osworld and, of course, Commissioner Jim Gordon).
| | | |
| --- | --- | --- |
| Brief Encounters: Tron Legacy | | |
Written by Ivan Radford
Wednesday, 15 December 2010 09:01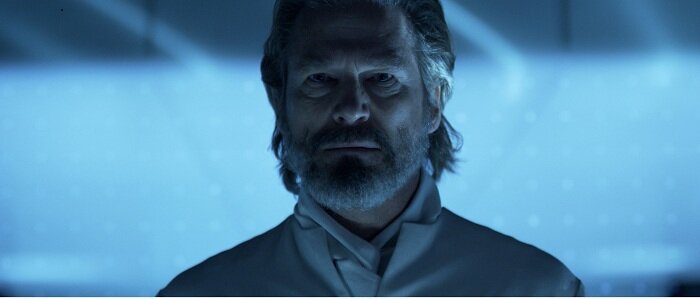 It's been 28 years since we last saw The Grid, and plenty has changed. It's gone from hand-drawn effects over the top of black cushions to sexy, stunning and sleek. A lot is thanks to the CGI, which is genuinely impressive for most of the movie. But how do you go about updating The Grid? You can't just shut it down on Sundays and disrupt The Dude's weekend commute. Joseph Kosinski, Olivia Wilde and Jeff Bridges all sit down to chat about making Tron: Legacy. The costumes, the 3D, and THAT face...
Read more...
| | | |
| --- | --- | --- |
| Fast Five Trailer Flies Online | | |
Written by Ivan Radford
Wednesday, 15 December 2010 08:53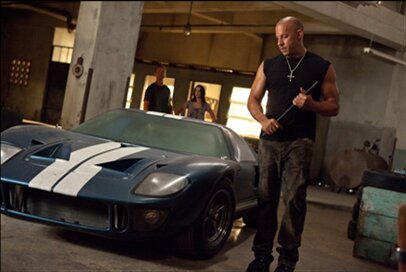 "This just went from Mission Impossible to Mission In-frickin-Sanity."

No change in the dialogue quality then. Still, it's not quite as bad as Vin Diesel's promise to do one last job and then disappear. Forever. But cliches and bald people are what get Fast and Furious fans going, so Fast Five can't really be blamed for living up to expectations. Especially since they've now got The Rock involved - that's double the bald action.

Even weirder than that, Universal let Vin Diesel premiere the trailer on his Facebook page. Bet Paul Walker was jealous of that decision. He's back too, ready to burn rubber (and brain cells) in Brazil. Does anyone care anymore? And, more importantly, will F5 refresh the franchise? Yes, I take full credit there for the GEEKIEST JOKE EVER.

Fast Five is out in cinemas on Friday 29th April. Read on for the trailer.
Read more...
| | | |
| --- | --- | --- |
| Golden Globes Get Nominations Wrong | | |
Written by Ivan Radford
Tuesday, 14 December 2010 17:38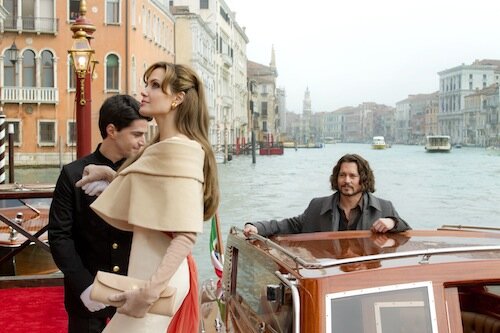 WRONG. WRONG. WRONG. WRONG. WRONG.

Speaking of wrong, let's talk about the Golden Globe nominations. The nominations which not only suggested that The Tourist was one of the Best Films of the year (Comedy or Musical), but also that Johnny Depp's performance in it was only rivalled by his other performance in Alice in flipping Wonderland.

There's not been a more wrong set of votes since Nick Clegg won Most Honest Pupil at his primary school in 1977.  

In the Drama categories, everything stayed on course. Most of the time. Black Swan, The Social Network and The King's Speech are all fighting it out with The Fighter as expected. Even Inception has got a look in, which is a reassuring sign that Nolan won't get snubbed again at the Oscars after The Dark Knight's lack of screenplay/director nominations.

But then weird things happened. Like David O'Russell and Tom Hooper getting the nod ahead of Danny Boyle. Wrong. Nicole Kidman in Rabbit Hole getting a nomination instead of Sally Hawkins in Made in Dagenham. Wrong. Scott Pilgrim not getting mentioned anywhere, never mind The Ghost (Writer). WRONG.

The only thing the HFPA got right (other than Christopher Nolan's Best Director nom) was Emma Stone's mention for Easy A. That and giving both Julianne Moore and Annette Bening a place in the line-up for The Kids Are All Right, which is also holding its own in the screenplay category.

Still, at least How to Train Your Dragon is getting some recognition in the Best Animated Feature race. Toy Story 3 will beat everything to it, but if you don't smile like a baby when you see The Illusionist's nomination, you're as thick as Angelina Jolie's lips.

Read on for the full list of film nominees. Then count how long until you start shouting "STOP GETTING GLOBES WRONG!"
Read more...
| | | |
| --- | --- | --- |
| Thor Trailer Online! | | |
Written by Ivan Radford
Tuesday, 14 December 2010 16:32
"It's not easy to do what you did... You made my men look like a bunch of minimum wage mal cops."

It's a lot like the Comic-Con footage shown before (no surprise given it's a mere fraction of the length) but at the end of the day, it's got a blonde dude (Chris Hemsworth), Natalie Portman, and a massive hammer. What more could you want? Anthony Hopkins in a golden eyepatch, perhaps? You've got that as well. The world-melding plot of Kenneth Branagh's 3D take on the comic book figure of legend may not set your manly eyebrows on fire, but it's got a potential to at least be different to Iron Man 3.

Can Kenneth Branagh pull this off after the glut of superhero movies we've had to put up with? It's not looking completely impossible judging by this new Thor trailer. It's out on Friday 29th April. Read on for the full video.
Read more...
Start Prev 1 2 3 4 5

6

7 8 9 10 Next > End >>


Page 6 of 148