| | | |
| --- | --- | --- |
| The Chronicles of Narnia: The Voyage of the Dawn Treader | | |
Written by Ivan Radford
Tuesday, 07 December 2010 19:50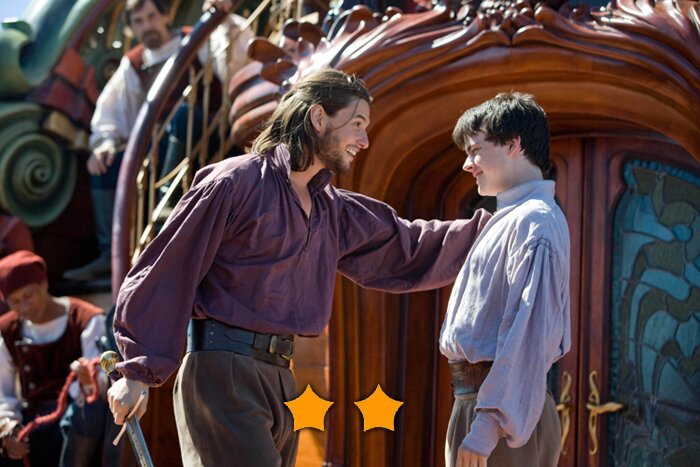 Director: Michael Apted
Cast: Georgie Henley, Skandar Keynes, Ben Barnes, Will Poulter, Simon Pegg, Liam Neeson, Tilda Swinton
Certificate: PG
Trailer
Ever since Liam Neeson went postal on a bunch of Europeans, the world has been dying for a return trip to Asland. Lucky for Walden Media, C.S. Lewis wrote enough books to make several more blockbusters. Judging by Voyage of the Dawn Treader, though, it might be best if they don't do the remaining four. Or at least skip The Horse and His Boy.
Read more...
| | | |
| --- | --- | --- |
| Somewhere | | |
Written by Ivan Radford
Monday, 06 December 2010 19:35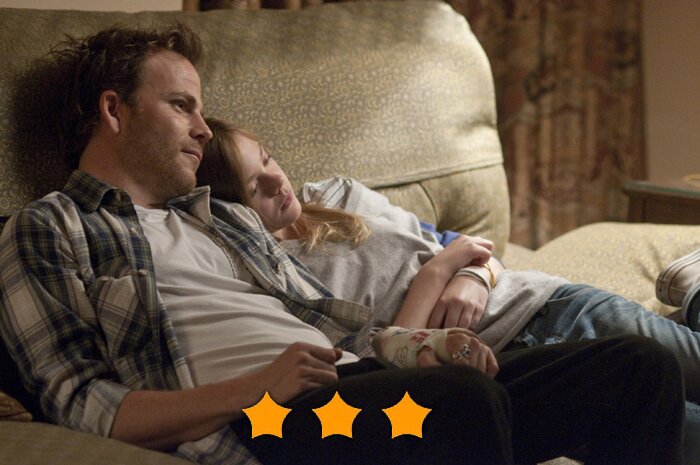 Director: Sofia Coppola
Cast: Stephen Dorff, Elle Fanning
Certificate: 15
Johnny (Dorff) is living the life of a Hollywood actor at full speed. But in between the booze, the parties and the endless sex, he's running on empty. He spends his ageing existence driving round and round in circles going nowhere. Literally. At least five times.  Then Cleo (Fanning) enters his cluttered hotel room and things start to change gear.
Read more...
| | | |
| --- | --- | --- |
| Mel Gibson and Beaver and Trailer, Oh My! | | |
Written by Ivan Radford
Saturday, 04 December 2010 09:23
Either this trailer's been really well cut or it's my lemur hand-puppet talking, but this is looking rather good. Yes, I'm talking about the trailer for the film about Mel Gibson's beaver.

We all thought it had been put back by Summit Entertainment after the recent, erm, incidents, but now The Beaver is on its way to US cinemas in Spring 2011. Hooray for anti-Semites and their therapeutic puppets!
Has Mel gone gonzo (puppet pun ahoy!) and pulled a Joaquin Phoenix on us? Was all that racist and misogynistic stuff just a marketing ploy to build up to Jodie Foster's film? Is Ben Stiller going to pop up any minute and play himself again?

No. His beard's not big enough. And the trailer's too sentimental towards the end to have ever been coincidentally parallel to real life. Plus there's no way anyone could pretend to be that mental. Mel's just not that great an actor. I mean, look at Braveheart. Or, more preferably, don't. 
| | | |
| --- | --- | --- |
| Rare Exports: A Christmas Tale | | |
Written by Ivan Radford
Wednesday, 01 December 2010 14:29
Director: Jalmari Helander
Cast: Onni Tommila, Jorma Tommila, Per Christian Ellefsen, Tommi Korpela, Rauno Juvonen
Certificate: 15
People in Finland are weird. They live in small houses in the middle of the mountains and chop up pigs for a living. Then, when footprints appear on their rooftop and dead bodies turn up, the children automatically presume it's Santa Claus.
Read more...
| | | |
| --- | --- | --- |
| Cheap Night In | | |
Written by Ivan Radford
Wednesday, 01 December 2010 07:49
This week's most affordable way to watch high quality films at home like a poor person.





 

£6.10.



Swedish Bum Rape the whole family can enjoy.

 
| | | |
| --- | --- | --- |
| Monsters | | |
Written by Ivan Radford
Tuesday, 30 November 2010 14:02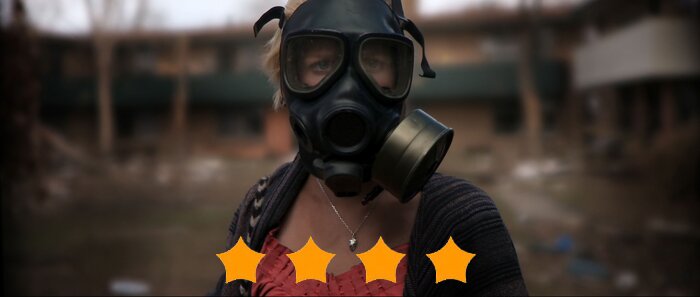 Director: Gareth Edwards
Cast: Scoot McNairy, Whitney Able
Certificate: 12A
Trailer
There aren't many. The only way the title could've been more misleading is if they got Mad Men's Jared Harris to announce the title in his best Gojira voice. But that's no fault of Gareth Edwards' first film - it's an engaging and character-driven slice of science fiction. A bit like District 9. But with fewer monsters.
Read more...
| | | |
| --- | --- | --- |
| Miral | | |
Written by Selina Pearson
Tuesday, 30 November 2010 13:04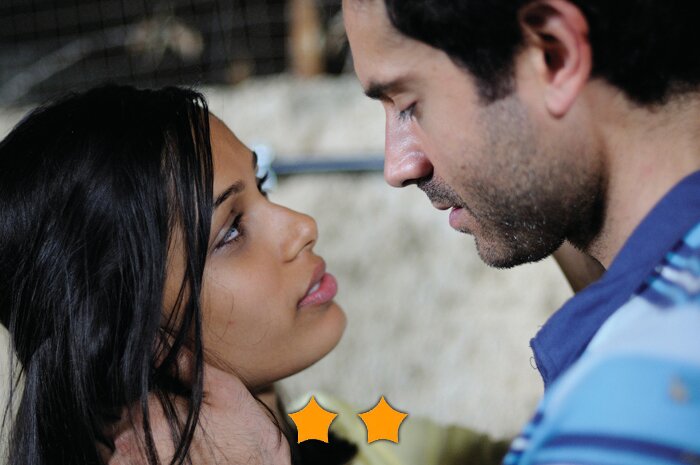 Director: Julian Schnabel
Cast: Hiam Abbass, Freida Pinto, Alexander Siddig
Certificate: 12A
Director Julian Schnabel follows up his stunning 2007 film The Diving Bell and the Butterfly with Rula Jebreal's autobiographical novel of her life in East Jerusalem. It interweaves the lives of four women, but doesn't come up with much of a tapestry.
Read more...
| | | |
| --- | --- | --- |
| Unstoppable Harry Potter Stays Top of UK Box Office | | |
Written by Ivan Radford
Tuesday, 30 November 2010 11:39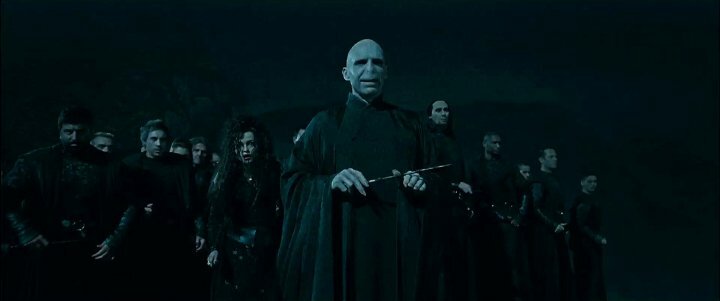 Harry Potter is still top of the UK Box Office. Quel surprise.

The Boy who Lived dropped 55% to take £8.3m for a solid second weekend. That's £14k per screen, by the way. The new releases this week had a scatter-shot impact, all fighting for the rest of the UK's cinema space.

Unstoppable bagged second spot with a strong £1.7m, but London Boulevard was the closest after that, with just £577k.

Clooney got less love & 200 fewer screens than The Knightley, with The American taking £411k. That's Clooney's lowest opening since 2005's Good Night and Good Luck (a masterpiece that got £5k less when it was first released).

Anton Corbijn's arthouse thriller sadly took less than Due Date, but double that of The Girl with the Hornets' Nest. The final part of Momentum's Millennium Trilogy got only £219k, not helped by unfavourable reviews. But floppy hair topped floppy knives, as Machete scraped £90k way down in 10th place. To compare it to his previous Grindhouse effort, it barely beat Planet Terror's £80k, despite having 100 more screens.

It's been a cluttered week at the cinema, so it's no wonder than Rowling's wizard continues his spell of dominance. But if Danny Trejo, Lisbeth Salander, George Clooney & a train-wielding black man can't beat Potter, who can? Three weeks to Tron Legacy... 
Start Prev 1 2 3 4 5 6 7

8

9 10 Next > End >>


Page 8 of 148